We are all guilty of secretly wanting fuller lips that look just like Priyanka Chopra. But why keep that desire a secret when you can actually get the results (that too, naturally)? Use some simple and effective makeup techniques that can get you what you want without any medical intervention. Here is your guide to 10 lip hacks that will level up your lips instantly!
10 Hacks To Naturally Make Your Lips Bigger
1. Exfoliate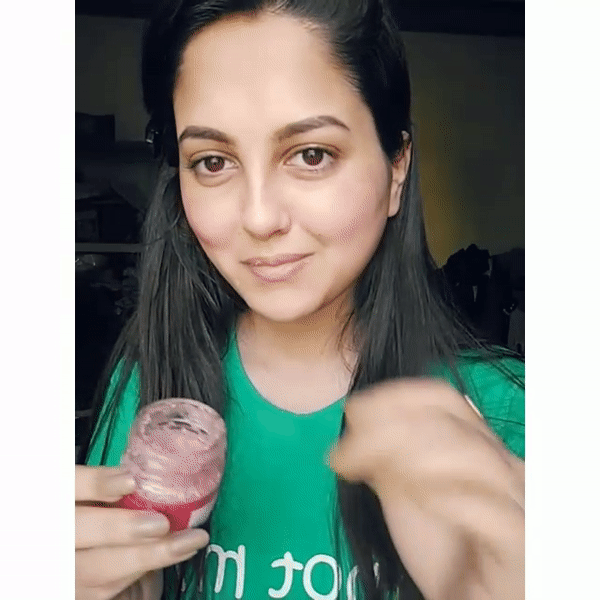 This is the first step towards fuller lips, and also a very important one. You need to scrub your lips properly in order to get rid of flakes. Flaky lips reflect less light and might end up making your lips look smaller than they actually are. Exfoliation not only boosts circulation but also gives your loops a rosy colour without any makeup. You can buy yourself a hydrating lip scrub or make a natural one at home.
Desi Nuskhe: Here are 10 DIY lip scrub recipes for soft and plump lips.
2. Overline Your Lips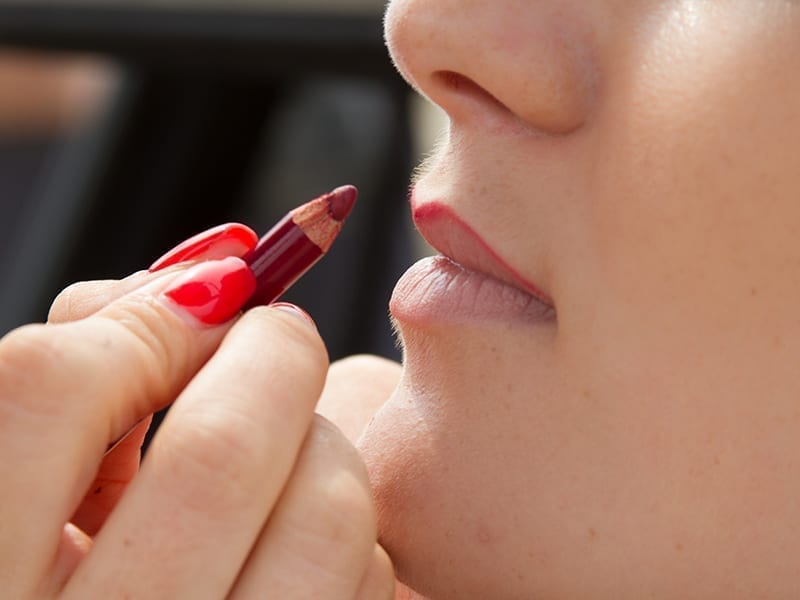 Don't just swipe your lipstick over your face, prep your lips first. The idea is to put on concealer before your lip colour to blur the line between your lips and your face. This trick is a favourite beauty hack for all makeup enthusiasts and easy to do. Just apply your go-to concealer to your lips and trace it a little bit outside your natural lip line. And then you're good to apply your favourite lipstick!
Budget Shopper: Here are 10 long-lasting liquid lipsticks you need to get your hands on.
3. Hydrate
You must have noticed that when your body is dehydrated, your lips look kinda small. That's because dehydration causes your lips to shrivel up. So always remember to drink water and other liquids (which anyway is a good life choice). This not only ensures that your lips are luscious and not dry but also that you stay healthy.
4. Highlight With Lip Gloss
This only takes a few seconds but works like magic for your lips. Pick up your favourite clear lip gloss (or a pick shade that matches your lipstick colour), then apply a dab of your gloss to the middle of both of your lips. The glossy shine product picks up light, making your pout look fuller and brighter.
5. Try A Plumping Treatment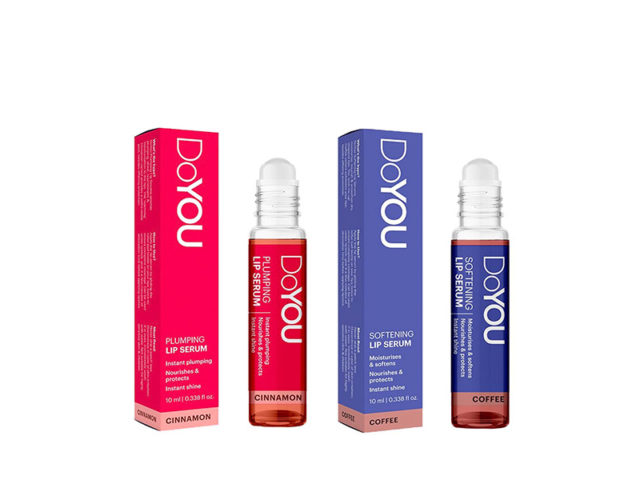 Plumping lip serums takes you closer to naturally fuller lips and ends the persistent dry spell like nobody's business. Basically, all that your pout has ever wished for. The plumping treatment gives a definition to your lip line and boosts hydration to enhance volume. Use lightweight, non-sticky formula moisturiser on your chapped lips to strengthen the protective barrier of your lips.
We at TC46 love DoYou Plumping Lip Serum to give your lips the much-needed care. Buy here from the Red Dot Shop, a one-stop destination for desi brands.
6. Apply Concealer After Your Lipstick
Just the way you learned to apply concealer before your lipstick, start putting it afterwards too. This will give you a perfect lip line just like the influencers! Use a skinny brush and a little bit of cover-up to line the outside of your already over-lined lips. You won't believe the results and how much your lipstick will pop!
Here is your guide to applying lipstick perfectly.
7. Don't Skip Lip Balms
Lip balm is absolutely essential for your daily skincare routine since your lips are delicate and they need moisture. Swipe natural lip balms for the best result and get forever-soft lips. Ultimately, healthy lips is the goal, right?
Desi Nuskhe: Find here 10 DIY lip balms that are chemical and preservatives free.
8. Add A Contour Shade Under Your Bottom Lip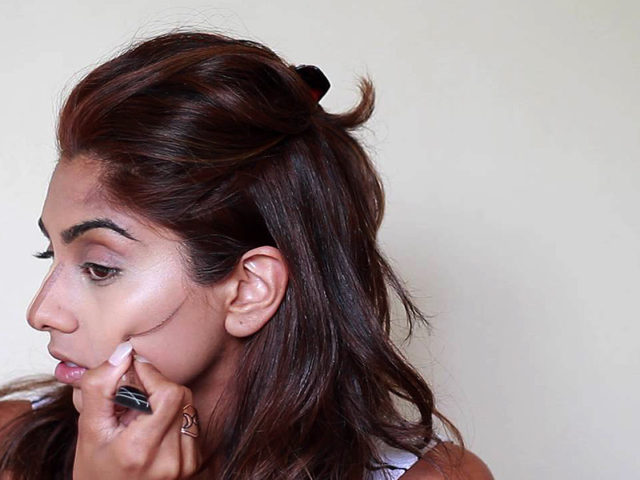 This hack might turn out to be a hidden gem for you, and it's quick to do. Take a powder contour shade on a small fluffy brush and then run it under your bottom lip. This will cast a light shadow under your lips and make them look bigger and fuller. Begin with your contour shade lightly and you can always add more later if you need to.
9. Apply Lip Masks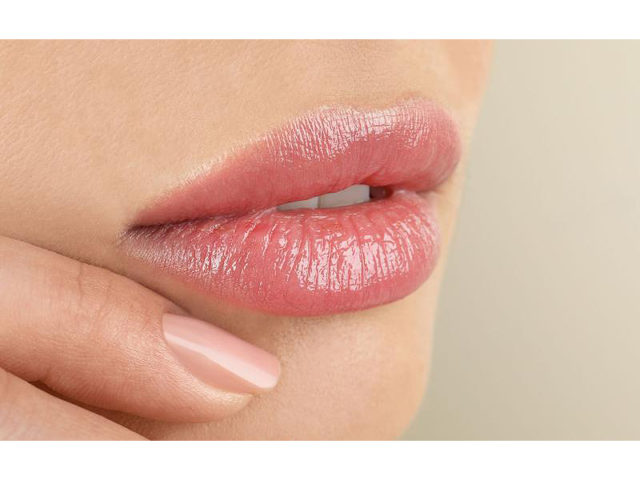 You might wonder if lip masks even work and to that, we say yes! Lip masks are fun and quickly give your pout a perfect plump. Masks ensure that the fine lines are reduced and give you smooth lips. You can buy sheet masks for your lips or the overnight ones, that are applied like lip balms. Apply some ghee on lips to avoid drying of lips.
10. Try Gua Sha Lip-Plumping Method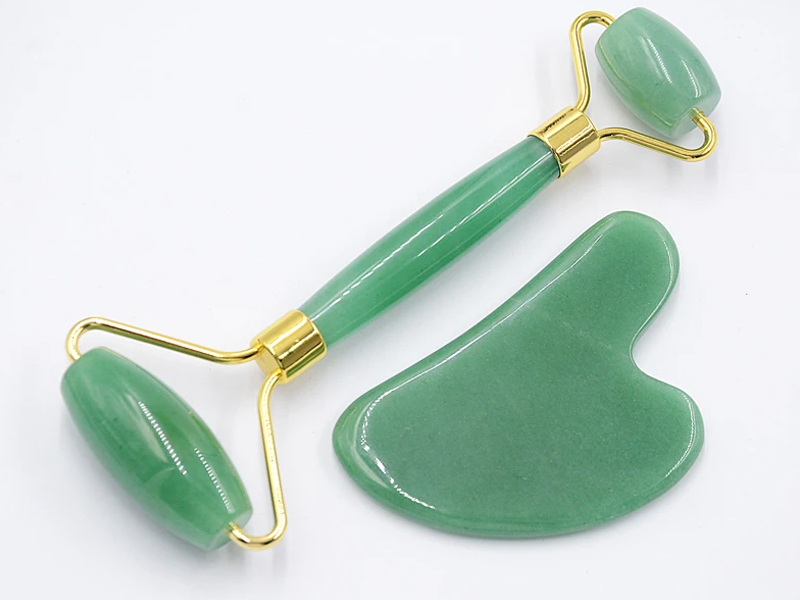 Isn't that just for your face? No, you can use this sparingly for your lips as well. Using a stone to accentuate their jawline or cheekbones is one type of Gua Sha method where a tool is used to apply pressure and relieve tension. Just ensure that you use this method with precaution because you don't want to use this on your lips directly, just apply pressure to the outer line of your lips.
We at TC46 love Rose Quartz Roller & Guasha Combo Set as it increases blood circulation and soothes skin. Buy here from the Red Dot Shop, your one-stop shop for all things beauty!
Basically, all you have to do is over-line, exfoliate, and use your concealer like a pro, top it all off with a little swipe of lip-plumping gloss and you're good to go! Now that you know these simple tricks and hacks, get the lips that you have always desired.