French manicures have been in trend for times immemorial and are known for being sophisticated and classy. Usually involving bright white tips and a pale pink base, this nail trend is suitable for every occasion (or no occasion at all!). The best thing is, you don't have to rush to the salon every time you feel like pampering yourself with a French manicure. With the right accessories and tools and some patience, it is quite possible to give yourself a French manicure straight from the comforts of your home. For a quick guide on tips, tricks and hack on longer nails. Read our how to grow nails guide.
Keep reading to find out how you can do a French manicure at home!
DIY French Manicure At Home
Things you will need:
A towel
A bowl of warm water
White and soft baby pink nail paints
Top and Base coat
1. Prepping The Nails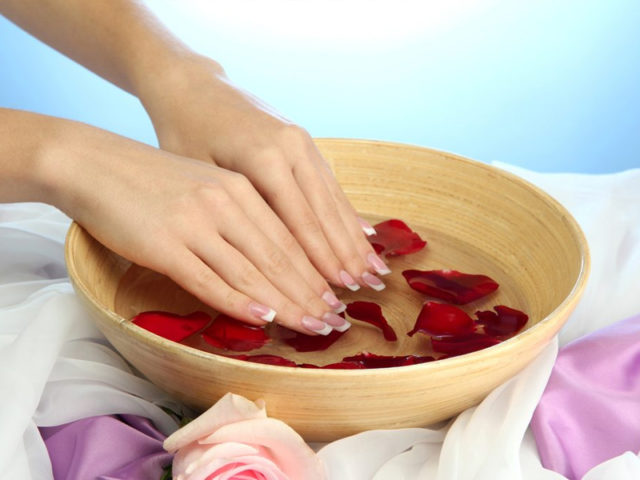 This step is important because it'll help you get rid of dry skin and oils and ensure your manicure stays on for long. To prepare, simply soak your hands in the warm water for about a minute or so.
2. Put On The Base Coat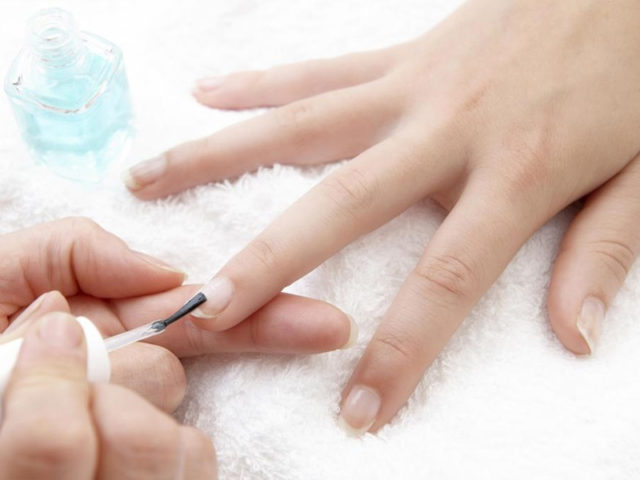 After prepping and drying your nails, it's time to apply the base coat. In a French manicure, your natural nails will be visible. A base coat helps in making them appear smoother.
3. Time To Do The Tips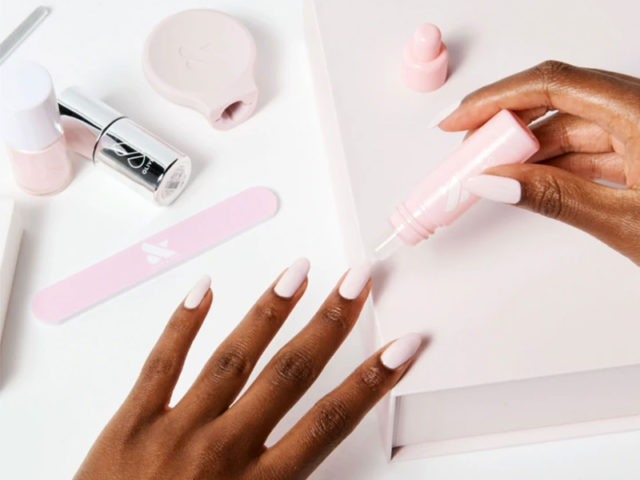 Once the base coat has dried completely, it's time to do the tips. For this, you'll be using white nail paint. Now, resting your finger against a flat surface, tilt it to the side. Push the brush where you want the tip to begin and then pull it over. Then repeat the same steps while placing the brush on the other side of the nail. This criss-cross method will give you an even and smooth line. Use a q-tip to clear out any excess nail paint. Repeat for all the fingers and let your nails dry.
4. Applying The Over-Top Nail Paint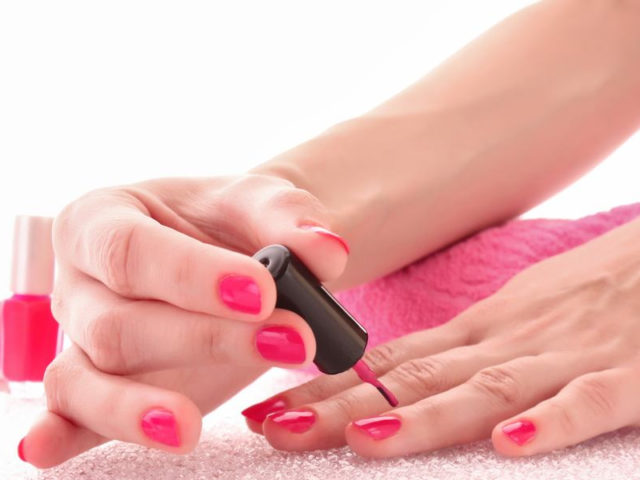 Now, apply the soft baby pink nail paint over your nails. This shade is ideal for a French manicure as it helps in blending the colours together and giving your manicure a natural appearance.
5. Put On The Top Coat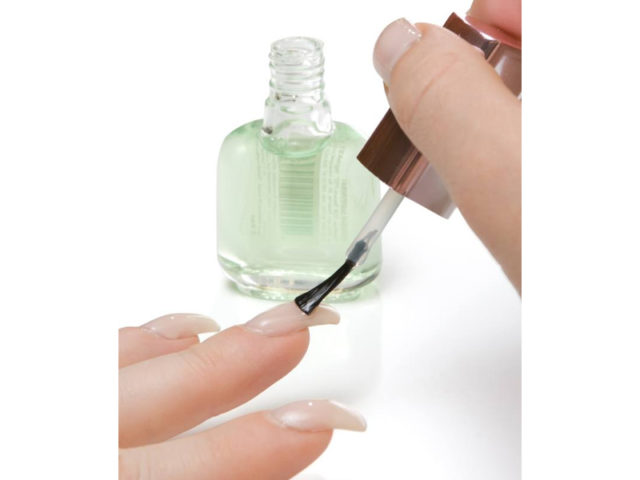 Applying a transparent top coat will help you set your manicure. Once the top coat is dry, apply cuticle oil to keep your nails and cuticles hydrated.
5 Twists On The Classic French Nails
Although French manicures are extremely elegant, sometimes they may fall short to compliment your overall look. In that case, here are a few amazing French manicure twists you must try.
1. Reverse French Manicure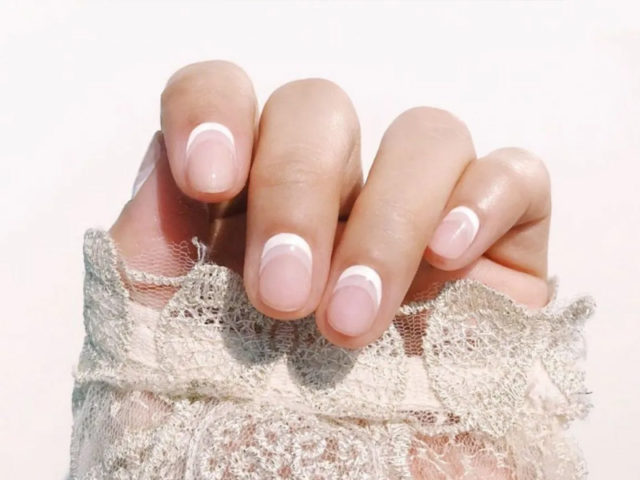 To bring in a reverse twist to your french manicure, instead of applying white nail paint on the tips, apply a strip to the base of your nail. Let the rest of the nail remain in a neutral flesh coloured tone. Feel a little creativity? Don't limit yourself to nude nail polish! Experiment with colors to make your French manicure more appealing!
2. Experiment With The Tips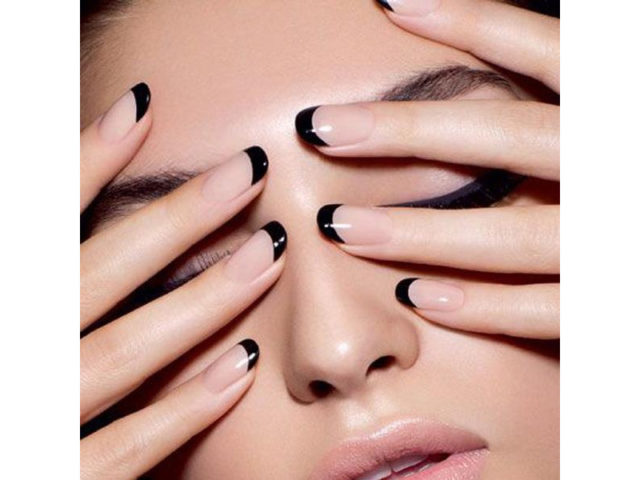 Instead of using white nail paint for your nail tips, use a black one to add more elegance to your French manicure. Or jazz things up by using colored or glitter nail paint instead!
3. Add In Some Color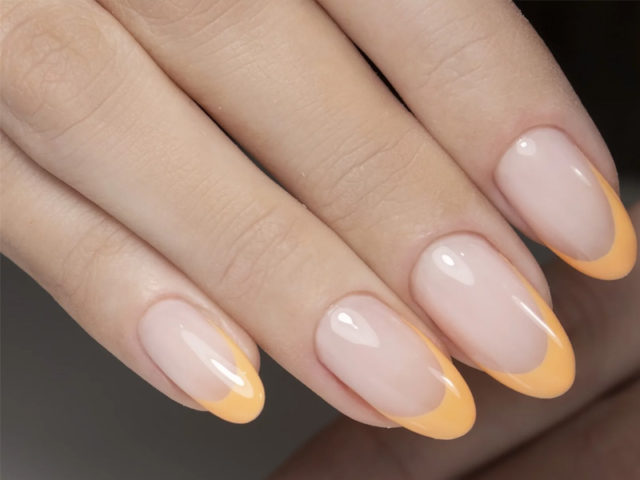 Nudes and whites are perhaps the usual choices of nail paints when it comes to the French manicure. However, if you feel like adding in a few colors is more your style, don't hold yourself back. Use your favorite base color for painting your nails and then use a complementing shade on the tips. Colored Frenchies look amazing when you choose the right shade combination.
4. Double-Lined Tips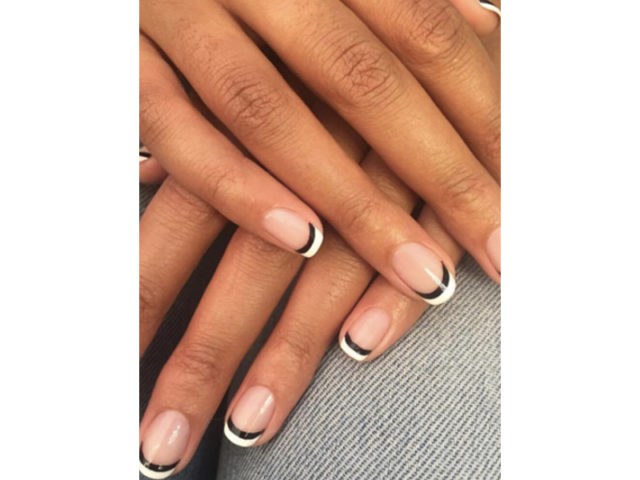 This twist lets you add a little zing to your French manicure without being too experimental. For this, start by painting your tips with white nail paint. Now add the twist by painting a thin line just below it. This twist will add more elegance to your French mani. You can take things up a notch by using colored nail paint instead of white.
5. Trendy tips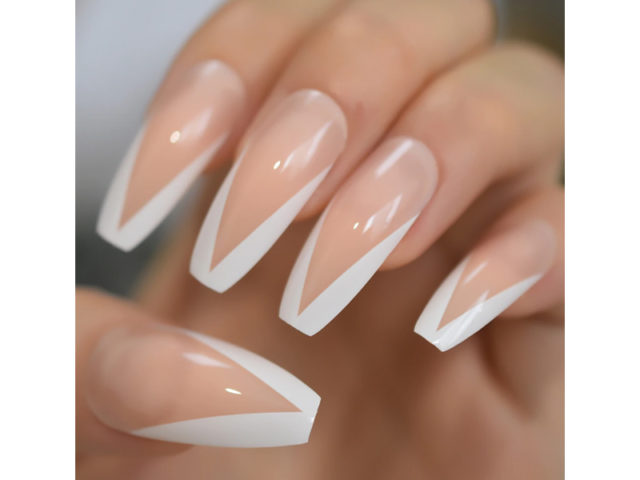 Instead of the usual horizontal tips of a regular French manicure, add a little twist by giving them a geometric V shape. This style may require some level of precision. But once you master it, it's totally worth the effort. You can also try doing a reverse V-shape. Again, you can use a white nil paint or experiment with a color of your choice!
Final Takeaways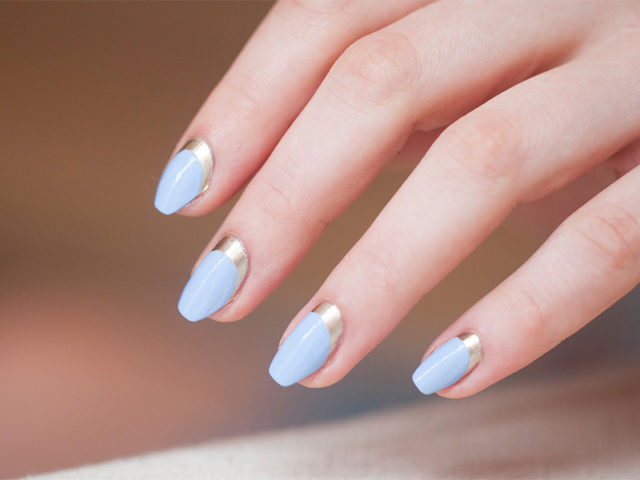 Life is busy! But it is vital to take some time out to pamper yourself now and then. Even if you don't have the time to go to a nail salon, it is quite possible to do the perfect French manicure right at your home. Stick to the rules with regular French mani or add a few twists to compliment your style. The choice is yours!