You must have seen a huge surge in skincare products with vitamin C on social media. Vitamin C is a key ingredient in skincare products. There are perhaps no other ingredients available to us that play a role as vital as vitamin C. From brightening, anti-ageing, scar fading to evening out your skin – there's nothing that vitamin C can't do. Using vitamin C in your daily skincare regime helps to give your skin that overall luminous glow. It brightens your complexion from the inside and fades scars and blemishes giving your skin that healthy, radiant glow. So, learn how to harness the power of vitamin C with expert advice.
To understand more, TC46 connected with Dr Smriti Naswa Singh, Consultant Dermatologist and Cosmetic Dermatologist, Fortis Hospital, Mumbai. Here she explains how to add the magic ingredient to your routine and answers some other burning questions about vitamin C.
1. Vitamin C is the most sought-after ingredient in skincare products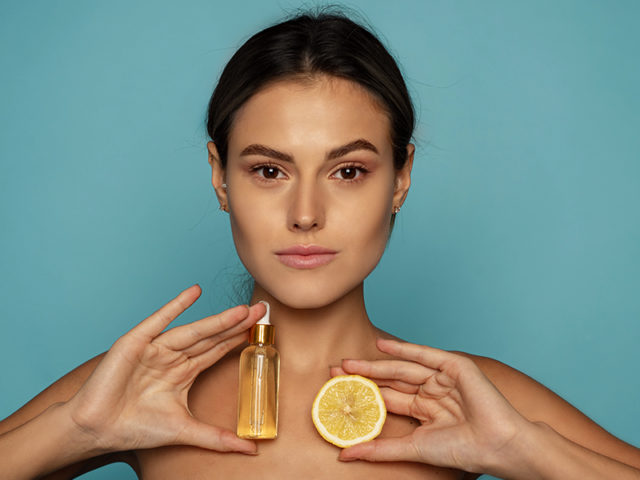 Vitamin C has many properties which make it one of the most sought-after ingredients in skincare products.
It is a potent antioxidant
It is a natural collagen booster. (With age, the collagen in the dermis of skin starts diminishing leading to various ageing signs like loose and sagging skin, open pores and more). It helps in tightening, improved elasticity and firmness of the skin
It neutralises free radical damage, hence it is a very important skincare ingredient to protect one from effects of environmental/air pollutants
It protects skin from damage from UV rays and infrared rays
It blocks the production of abnormal pigmentation, hence helps in even toning of the face
2. Use vitamin C that is suitable for your skin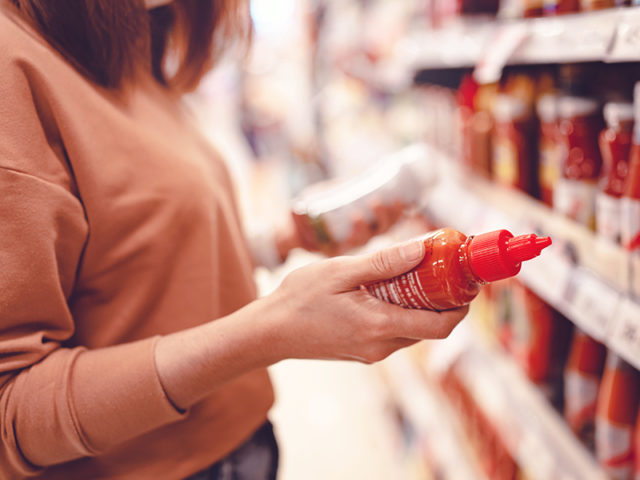 There are four types of Vitamin C:
L-ascorbic Acid: It is the most potent form of vitamin C, and it is most beneficial for normal and oily skin
Magnesium Ascorbyl Phosphate: It is a water-soluble form and is better suited for dry and sensitive skin. It is a less irritating form
Ascorbyl Palmitate: It is a vitamin C ester derived from Ascorbic Acid and Palm Oil. It is oil soluble and a more stable alternative to the water-soluble original variant L-Ascorbic Acid. Hence more suitable for dry sensitive skin
Tetrahexyldecyl Ascorbate: It is the newest formulation and a highly stable oil-soluble form of vitamin C. However, its antioxidant and anti-inflammatory properties are lesser than the most potent form of L-Ascorbic Acid
3. Vitamin C can be used any time of the day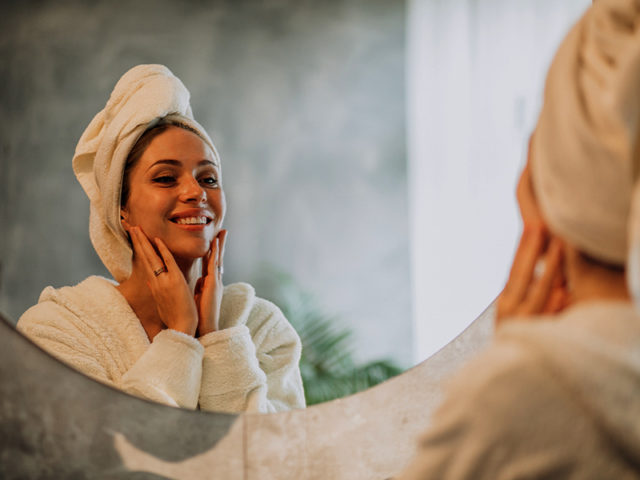 It can be a good night serum used after a cleanser and topped with a moisturizer. If a person uses a Retinol-based product for anti-ageing at night, he/she can use vitamin C in the evening or even in the morning. If used in the morning, it should be topped with a broad-spectrum sunscreen, because most potent vitamin C forms are vulnerable to light exposure. Vitamin C doesn't pose a risk of sunburn (unlike AHAs and Retinol) and if used with sunscreen, it adds to photoprotection.
4. Do a patch test before adding vitamin C to your routine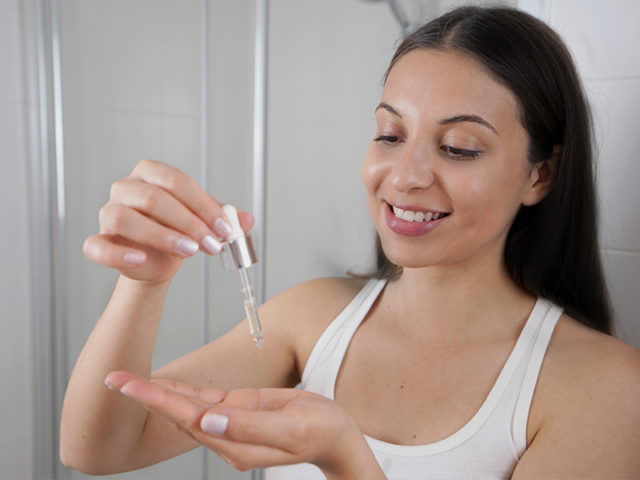 Vitamin C can be used for all ages; all types of skin can use this. Sometimes, it can flare up acne, so oily acne-prone skin should do a patch test before starting with vitamin C in their daily routine.
5. Vitamin C be paired with other antioxidants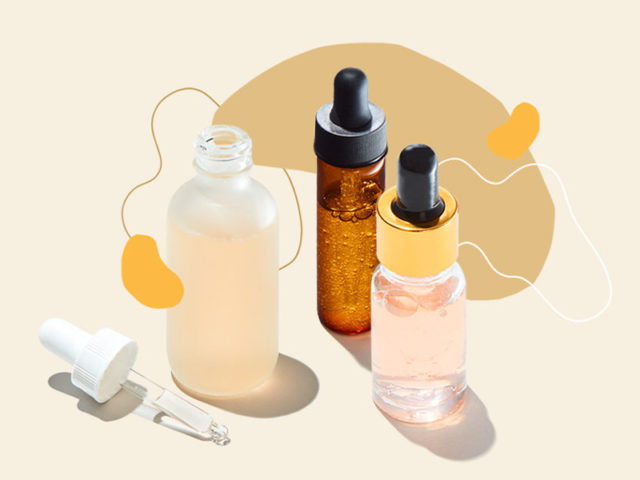 Vitamin C works best with other antioxidants like vitamin E. It can be paired with Ferulic Acid too, which is another potent antioxidant and works synergistically with vitamin C and E, and stabilizes both of them while working in tandem fighting free radical damage and boosting collagen production. It can also be paired with Hyaluronic Acid. It should not be paired with Alpha and Beta Hydroxy Acids (AHA and BHA) and Retinol.
6. Pay attention to concentration and pH levels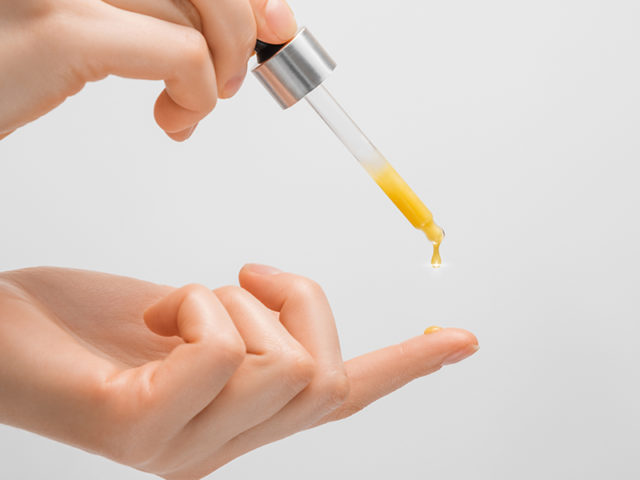 Two things should be noted – percentage and pH.
Concentration: A person should begin with a low concentration of 10% and as he/she tolerates the serum, should increase to 15% or 20%. Starting to use vitamin C serums three times a week also gives good results (so starting slow is a good option for sensitive skin).
PH: Those with normal skin should look for a low pH of 3.5 for optimal absorption. Those with sensitive/dry skin should opt for 5-6 pH as it is the skin's natural pH and won't be as irritating.
Dermatologist Answers Your Burning Questions About Vitamin C
Q. Can you use vitamin C every day?
A. Yes, you can use a vitamin C beauty product every day.
Q. Does a vitamin C serum change its colour over time? What does it mean?
A. Vitamin C serums come in two forms:
Water-soluble form: More unstable and light-sensitive. They are stored in opaque and amber-coloured bottles.
Anhydrous (without water): More stable, even in the presence of sunlight.
Whatever the type of vitamin C, it is suggested to store in a cool dry place away from direct sunlight. And if the product changes colour to darker colour, or becomes cloudy or has a rancid odour, this means it has oxidized. On exposure to air, heat or light, the product becomes brown in colour which is when it loses its potency. With L-Ascorbic Acid, it usually happens after 3 months of opening the bottle.
Q. Can your skin purge when using vitamin C?
A. Though less common than with Retinol or exfoliating agents like Salicylic Acid, vitamin C can cause breakouts to increase especially for oily skin. In such cases, a thrice-weekly regime can be tried.
Q. How do you know that vitamin C products are not working for your skin?
A. The vitamin C product is supposed to nourish your skin, it should look fresh and even-toned (the effect can take a few weeks to show its results with regards to tightening and firming but feeling fresh and nourished comes in very early). If you, on the other hand, feel dull and dry and maybe irritated with your skin then Vitamin C is not working for you. It is time to change the product or check if you are storing the product properly, check the expiry date or visit your Dermatologist to find a suitable alternative/regime.
Q. Apart from serums, what other vitamin C products can be used every day?
A. Vitamin C-infused moisturizers can be very beneficial for sensitive skin for gentler delivery of the product without irritation. Such people can also mix vitamin C serum into a moisturizer.
Coffee is an amazing go-to beverage for all your meetings. Apart from this check this out on how you can use coffee for skin as well.