Experts recommend using sun protection every day, whether it's sunny or not. Even when indoors, sunscreen needs to be a part of our daily skincare routine. With temperatures rising every summer, year on year, it's become more important than ever to use sunscreen to prevent skin damage and sunburn. There is a limit to the UV exposure your skin can handle, and when it exceeds that, the result is skin damage. The harmful rays of the sun can cause skin cancer. It can burn the skin, cause sunburns and aid premature ageing. When the genetic material in the skin cells is damaged, the risk of getting skin cancer becomes higher. While the burn does not risk skin cancer, the exposure to the sun associated with it does.
One of the best ways to prevent sunburns, extreme tanning and inflammation is following a thorough skincare routine every single day. The right skincare products can help your skin stay healthy and free from the harsh sun rays. Buy natural skincare must-haves at the Red Dot Shop here! You can also use kitchen ingredients to get rid of sunburns and blisters
7 Highly Recommended Sunscreens To Avoid Sunburn
After you get a sunburn, the redness of the skin is the first thing you'll notice. followed by pain. And when the skin becomes extremely dry, you'll also experience sunburn peeling. Hence it is important to invest in a good sunburn cream for the face and body, taking the necessary precautions to avoid sunburns. Here are a few sunburn treatment gels and creams that will help resolve the burns.
1. Wow Skin Science Aloe Vera Hydrating After-Sun Soothing Gel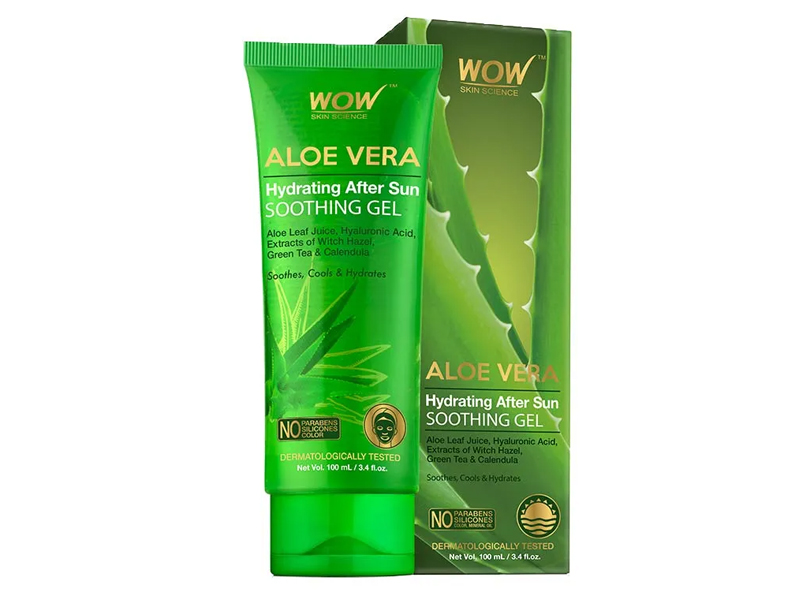 This is one of the best sunburn ointment to use when with a sunburn. It is an antioxidant-rich soothing skincare product. It helps manage inflamed, sun-exposed and sunburnt skin. The ingredients like aloe vera, green tea, calendula flower and witch tree extracts help replenish lost moisture and bring inflamed skin under control. This is the best sunburn skin treatment to resolve redness, flaking and dehydration.
Price: Rs 299
2. Plum Chamomile & White Tea After-Sun Recovery Gel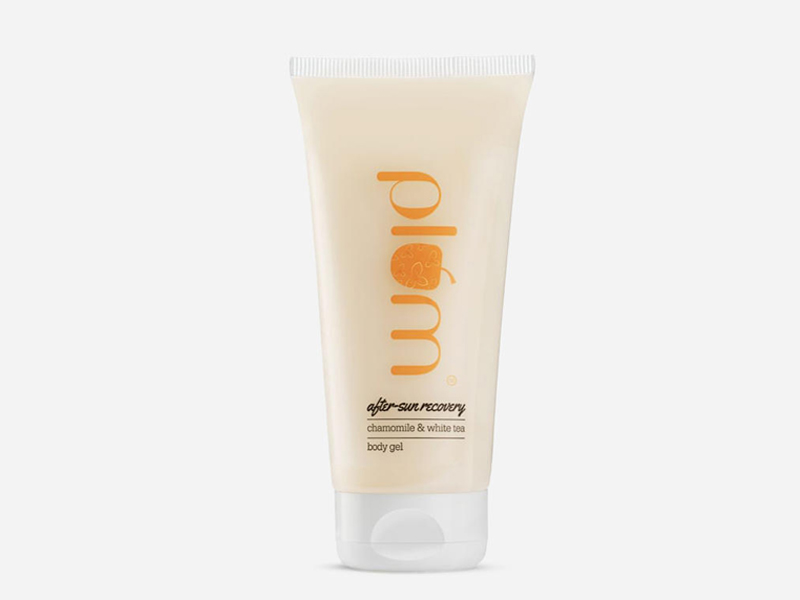 Not a sunburn skin cream, but the Plum Chamomile & White Tea After-Sun Gel is an amazing product for sunburns. Sunburnt skin could have symptoms like skin redness, rashes and skin irritation, which is painful. This sunburn cream has antioxidants, bio-sugar and countless natural actives which hydrate and restructure troubled skin. The ingredients like chamomile and tea provide quick relief and reduce burns after sun exposure. It also boosts collagen to provide a speedy recovery.
Price: Rs 490
3. Khadi Natural After Sun Aloe Vera Moisturiser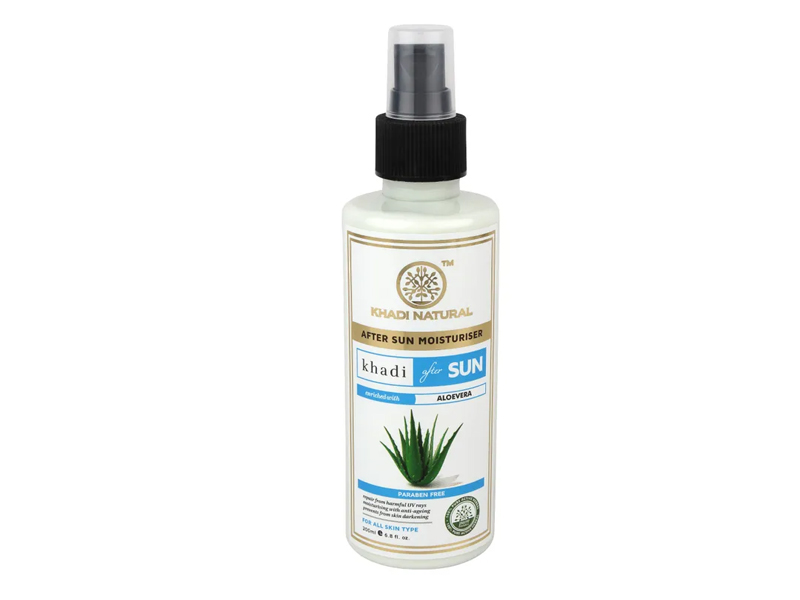 Khadi Natural is filled with the goodness of pure aloe vera extracts. This moisturising gel contains natural ingredients to fight harsh skin damage and repair the skin from harmful UV rays. It lightens skin tan and prevents skin darkening. It is also a good anti-ageing product that will give you an even skin tone. This is certainly the best cream for sunburn.
Price: Rs 330
4. Votre After Sun Face Mist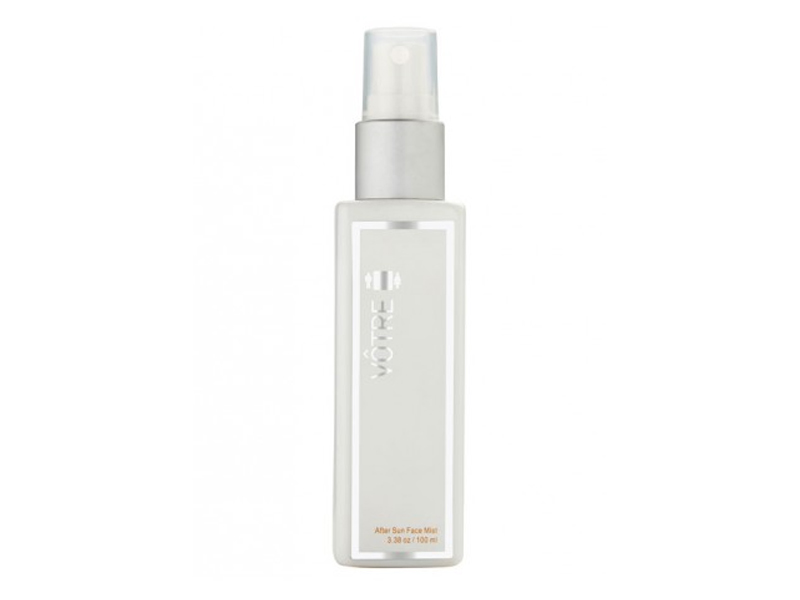 A perfect skin balancer that soothes sun-scorched skin and heals burns. It works to balance the skin equilibrium which reduces redness. Hence, this is an excellent after-sun treatment. It is a blend of natural botanical herbs and minerals that gives you noticeably soft and balanced skin. It is the perfect face sunburn treatment.
Price: Rs 850
5. The Nature's Co. Aloe Vera After Sun Gel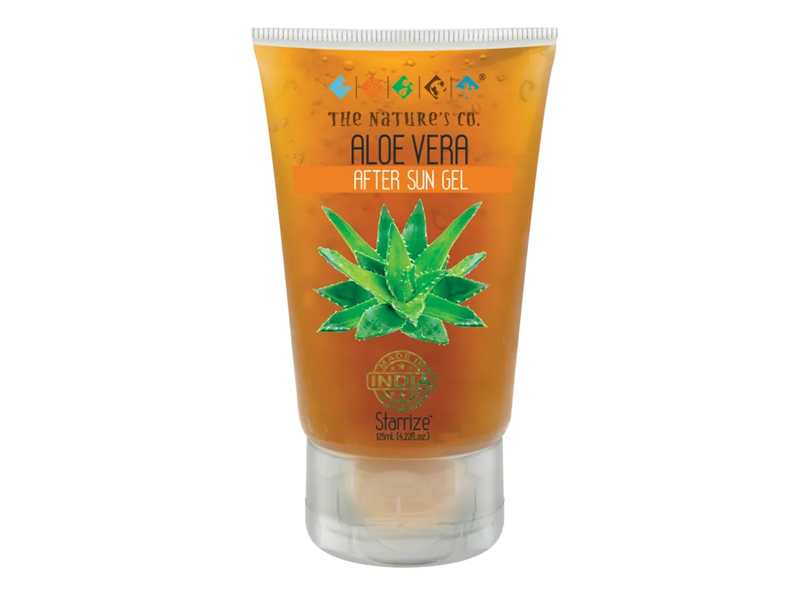 When it comes to sunburns and skin-soothing, aloe vera is your star ingredient. The Nature's Co. Aloe Vera Gell is a sunburn treatment that conditions and hydrates dry flaky skin. It is also a multi-purpose product to heal and moisturise skin.
Price: Rs 595
6. Aquaphor Healing Ointment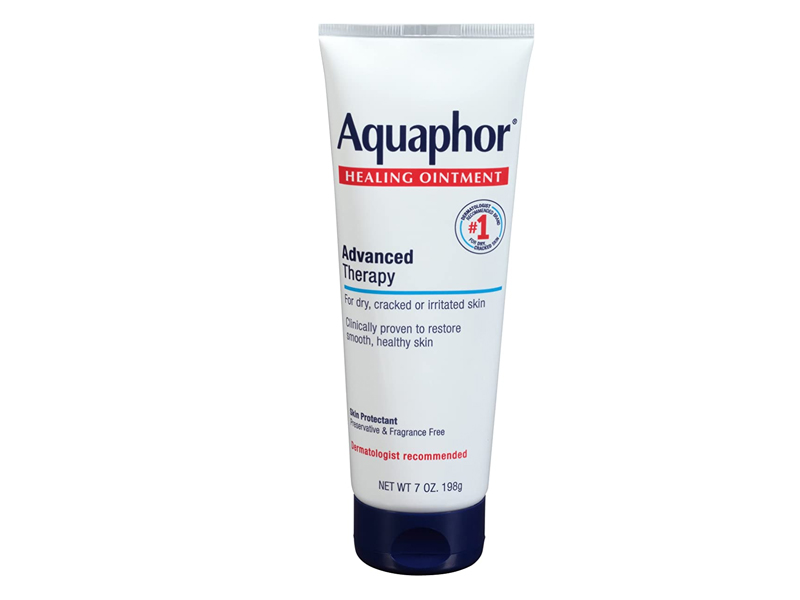 If your sunburnt face is really itchy and painful, using a sunburn ointment is the best way to go. This is extremely good for damaged skin as it is clinically proven to support skin regeneration. The cream creates the ideal environment to support the recovery process of irritated skin.
Price: Rs 1,199
7. Hawaiian Tropic Silk Hydration After Sun Lotion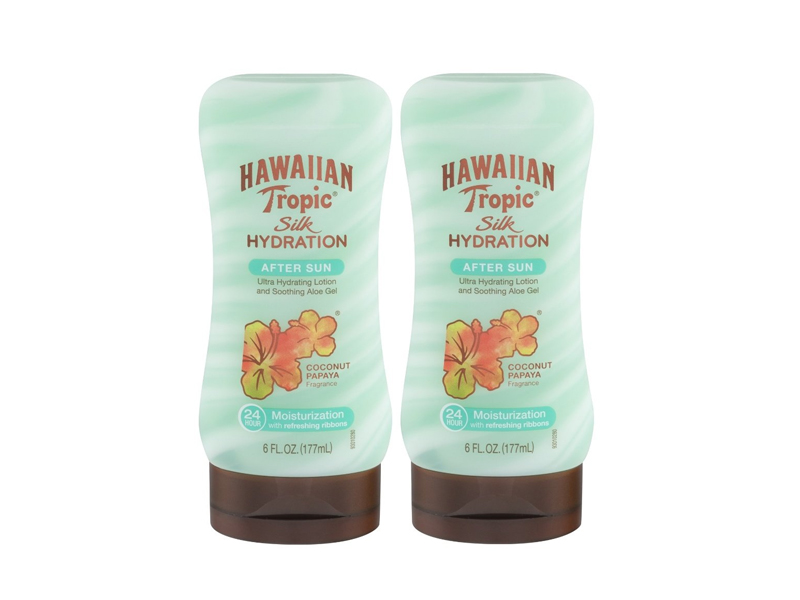 A sunburn lotion that works as an effective sunburn removal cream. It has silk protein and shea butter which moisturises the damaged skin. The aloe vera in it soothes the skin.
Price: Rs 2,787
Sunscreens You Can Use To Avoid Sunburn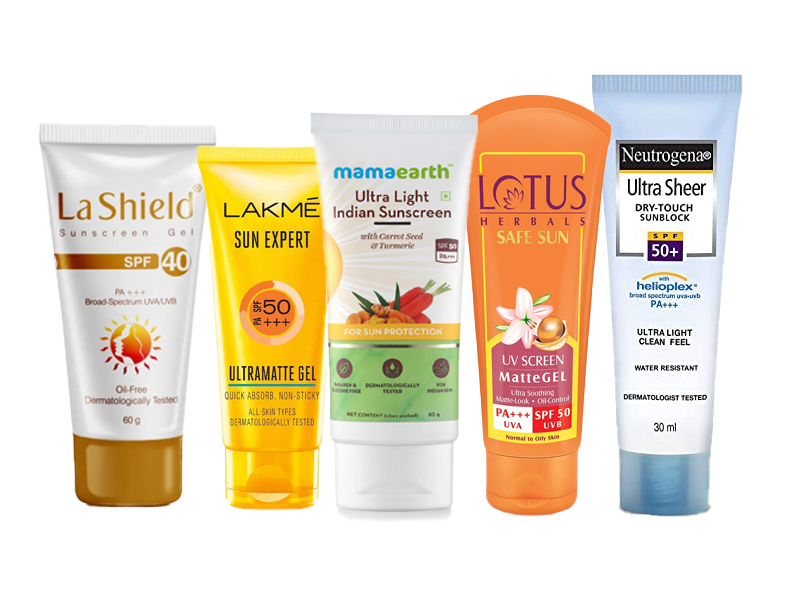 Sunscreen is a must-have even when you don't step out of the house. Sunburn sunscreen protects your skin from the harsh sun rays. Your sunscreen should be fortified with at least SPF 30 and PA+++. It should offer superior broad-spectrum protection against both ultraviolet A and B rays and avoid sunburn skin peeling.
Sunburn peeling happens when your skin loses moisture and is totally dehydrated. You'll notice that your skin gets itchy and flaky too. It can be avoided if the skin is treated right after a sunburn. If not, you are advised to consult a doctor.
Here are a few highly effective sunscreens:
La Shield Sunscreen Gel SPF 40
Lakme Sun Expert SPF 50 PA+++ Ultra Matte Gel Sunscreen
Mamaearth Ultra Light India Sunscreen SPF50 PA+++ With Turmeric & Carrot Seed
Neutrogena UltraSheer Dry-Touch Sunblock SPF 50+
Lotus Herbals Safe Sun Uv Screen Matte Gel Pa+++ SPF – 50
Key Takeaways & Tips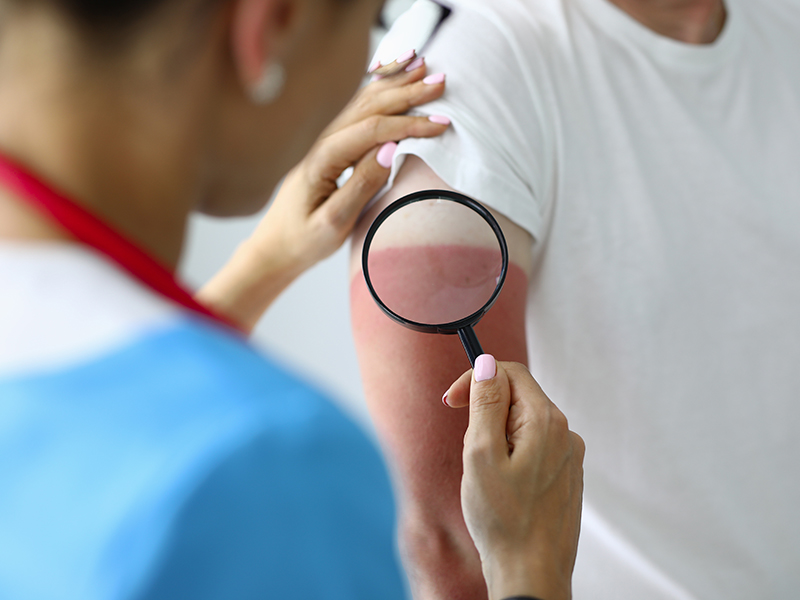 Sunburn should be treated as soon as it is noticed. Apply a good sunburn lotion.
If you get a sunburn, take cold showers.
Avoid petroleum-based or oil-based creams as it traps the heat in your skin.
Drink extra water to prevent dehydration
Avoid removing the peeling skin and active exfoliation.
Avoid exposing your skin directly to the sun and wear clothes accordingly.
To avoid sunburn face, measure your sunscreen using your fingers. Apply 2-3 fingers worth of sunscreen on your face every day.
Reapply sunscreen after 3-4 hours.
Sunburns are painful and can cause irritation and disrupt your day. Hence, stocking up on sunscreens and after-sun products is a must. So you can avoid skin damage. And harmful as skin damage seems, with proper precautions and care it is preventable. So wear your sunscreen right and the sun won't trouble you anymore.