Chances are that you've planned or are planning a visit to Lucknow to make a dash to all its renowned kebab places. The erstwhile city of the Awadhi dynasty, the place has multiple kebab corners that have kept their royal heritage alive with platters of the choicest delicacies that do justice to their glorious past. 
Here are 5 places in Lucknow that you must visit to indulge in the flavours of royalty.
1. The Grandson Of Tunday Kababi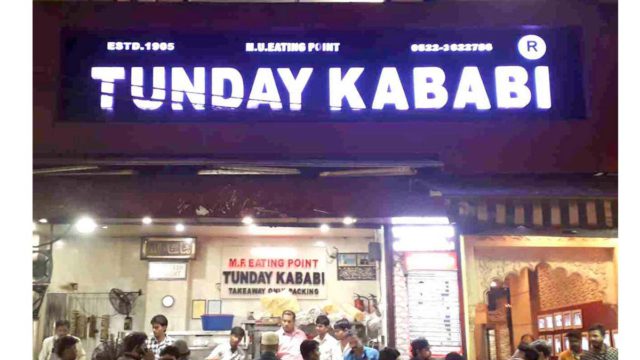 Meat lovers swear by Lucknow's Tunday Kababi. And if you love kebabs, it's a take that you've already been to the place or at least heard about it for sure. With shahi recipes passed down generations to keep alive Lucknow's Awadhi cuisine, which boasts of the city's royal past, you cannot not visit this place to get a taste of authenticity. 
Address: Sahara Ganj Mall, Hazratganj
Cost: Rs 400 (average cost for two)
2. Naushijaan
Another popular place that you cannot miss out on is Naushijaan. If you're not acquainted with the name, it's time you commit it to memory, so you don't lose out on discovering this gem of a place. Serving kebabs that melt in your mouth, order anything that catches your fancy and let it take over your senses.
Address: Tulsi Theatre Complex, Lalbagh
Cost: Rs 400 (average cost for two)
Read: 9 Best Places For Chaat In Delhi
3. Kareem's Restaurant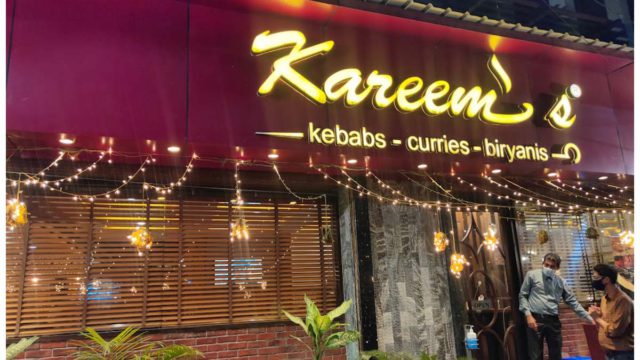 One of the oldest in town, Kareem's is synonymous with the best of Lucknowi cuisine that introduces you to unique Awadhi flavours. Brace yourself for a gastronomic meal that leaves you wanting more.
Address: Vijay Khand, Gomti Nagar
Cost: Rs 500 (average cost for two)
4. Zaika
The name, meaning 'delicious', is the perfect choice to describe the food that this restaurant is known for. Offering an extension range of delectable kebabs that were a speciality of the Awadhi dynasty, time travel back to the bygone era and surrender yourself to the intense flavours of the food here.
Address: Gemini Continental, Lalbagh
Cost: Rs 1,800 (average cost for two)
Read: 11 Mumbai Street Food Places
5. Sakhawat Restaurant
Keeping alive Lucknow's royal heritage of Awadhi cuisine, this restaurant serves a varied range of kebabs and biryani that are a treat for your senses. As the whiff of flavours welcomes you to this restaurant, make yourself comfortable and order as much as you can, if not all!
Address: Qaiserbagh
Cost: Rs 600 (average cost for two)
Open up like never before and participate in conversations about beauty, entrepreneurship, mental health, menstrual & sexual health, and more. Desi women, join our community NOW!