Are you tired of dealing with an oil slick on your T-zone, every single day? Well, you're not alone in this battle. As the summer season comes upon us, so does the production of oil in our skin, leading to pesky breakouts and blemishes. The struggle to keep oily skin at bay is a constant challenge, but fear not! Now is the perfect time to update your skincare routine and face the battle head-on. By making some simple tweaks to your regimen, you can arm yourself with products to combat the effects of the scorching heat on your skin.

That being said, it's time to switch to lightweight, oil-free products that won't clog your pores or make you feel like you're wearing a mask all day long. Fortunately for you, Colorbar is here to save the day! With expert formulations and top-notch ingredients, Colorbar has a range of products that will help you get rid of greasy-looking skin, elevate your beauty game, and embrace a flawless and radiant complexion.
The Channel 46 caught up with Colorbar Cosmetics to guide you with a 5-step skincare routine you shouldn't ignore to achieve the skin of your dreams, this summer season!
1. Get Your Hands On A Vitamin C-Enriched Face Wash
The most basic step for any skincare regime is to gently cleanse the face without stripping it of healthy oils. Every day, our skin comes in contact with active pollutants, dirt, harmful chemicals and much more. To provide your skin with much-needed love and respite from these pollutants, start by incorporating a cleansing routine.
Cleanse your face twice a day, morning and night, with a gentle, oil-free cleanser can help prevent the build-up of oil and dirt on your skin. Avoid using harsh, abrasive cleansers or scrubs, which can irritate your skin and cause more oil production. An all-natural face wash, especially one that is ingrained with the skin-loving properties of Vitamin C, to effortlessly reach deep within the pores of the skin and gently washes away its impurities and excess oils.
2. Invest In A Nourishing Toner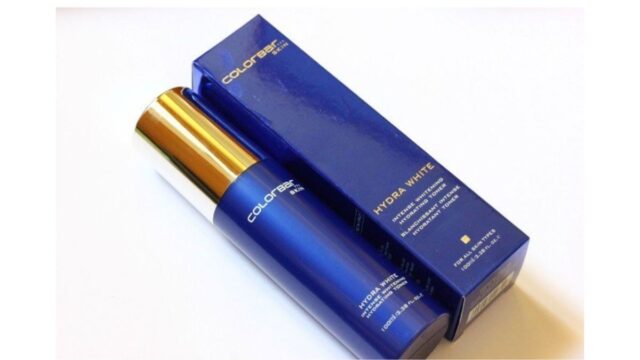 The second step of a healthy skincare routine includes the use of a powerful toner that can act as a supplement for the skin. Using a toner after cleansing can help to remove remaining dirt, oil, and impurities from your skin. Opt for a hydrating toner based on your skin type, one that is embalmed with a weightless formula that will penetrate your skin to even out the skin tone and lock in the skin's natural moisture level, leaving beautifully balanced and hydrated skin.
3. Scrub Away The Excess Oil With A Skin Balancing Serum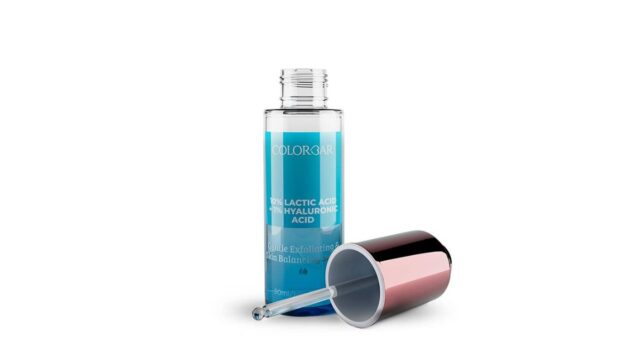 Incorporating a mild exfoliator twice a week is equally essential as toning your skin. It will exfoliate dead skin, reduce excess oil production, and avert clogging of pores. make sure the one that you pick has a gentle, fortifying formula and is specifically curated for your skin type. Using it daily will reveal a radiant, clear, smooth, and hydrated skin that lay beneath those layers of dead skin cells. Apart from serving as a skin texture-correcting agent, it will also improve overall skin texture by regulating pore size irregularity, post unclogging the pores.
4. Don't Forget Your Moisturiser
Moisturising is a must, even for oily skin. An effective moisturiser assists in complementing the naturally found protective oils and other building blocks within the skin. It is recommended that you opt for an oil-free, lightweight moisturiser that does not clog pores, and is appropriate for your type of skin and the summer season. Not just that, the more natural and chemical-free the moisturiser is, the better it'll be for repairing your skin and keeping it rejuvenated. With that, a happy, radiant skin wouldn't be too far away!
5. End Your Day With A Sleeping Mask
Finally, a cloud-cream textured overnight sleeping mask is the dash of magic your skin needs for that subtle plumpness, and visible glow and smoothness. And for that, you should go for a vitamin-packed, nutrient-rich overnight mask. Ideally, select one that is a multitasker in not only imparting the much-needed hydrating your skin needs after a long day, but also fights signs of ageing, makes the skin firmer, brighter, and plumper.
These products help to absorb excess oil, which is typical to this season, and keep your skin looking fresh and matte throughout the day!
Open up like never before and participate in conversations about beauty, entrepreneurship, mental health, menstrual & sexual health, and more. Desi women, join our community NOW!