Rukhe, sukhe, bejaan zulfein is a reality for most of us. Either it is dry, frizzy hair or limp tresses soaked in oil. Add to this a host of hair concerns like split ends, dandruff, product buildup, the list seems to be endless. Whatever be the quality of your hair or the problems on your locks and scalp, they reek of your hair being damaged from its core. And the shampoos and conditioners that you use aren't enough to give you the locks of your dreams.
So, here are 5 DIY hair care recipes, using readily available kitchen ingredients, which you can quickly whip up to repair your damaged locks gradually.
1. Milk & Honey Hair Mask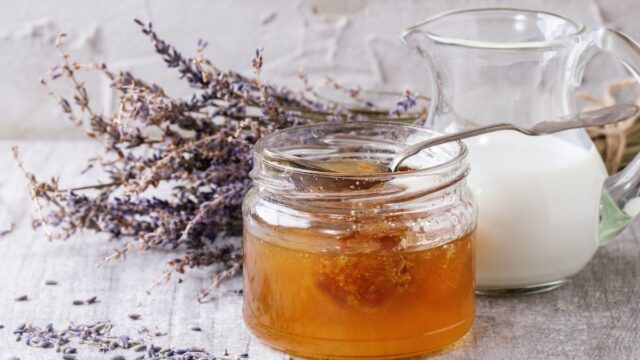 Milk is power-packed with proteins, vitamin B12, amino acids, zinc, and iron – all of which contribute to softening your hair strands and supporting its natural fall. On the other hand, honey is replete with keratin that prevents breakage and strengthens your tresses, especially when they are brittle. To top that, its anti-inflammatory properties soothes irritation, itchiness, and redness, while boosting cell regeneration that ensures scalp health.
Ingredients
1 cup of full cream milk
1 tbsp natural honey
How To Use It
Pour the ingredients in a spray bottle.
Give it a good shake, so they blend well.
Shampoo your hair as usual and, as an alternative to your conditioner, spray this mixture on your hair, right from the roots to the tips, and your scalp liberally.
Let this stay for 15 to 20 minutes.
Wash it off with warm water for silky and glossy tresses.
2. Banana & Olive Oil Hair Mask
Readily available throughout the year and the most affordable of all fruits across seasons, the humble banana is chock-a-block with vitamins and minerals like potassium that does wonders in maintaining the pH balance of your scalp, strengthening your hair, and deep conditioning it naturally. Olive is laden with vitamin E and healthy fats that moisturise your hair yet, treat damaged hair, reverse breakage, hair fall, and split ends. If you don't have olive oil at home, no worries! Just one ripe banana also does great for repairing damaged hair.
Ingredients
1 ripe banana
1 tbsp olive oil
How To Use It
Take the banana in a bowl and mash it to pulp using your fingers or the back of a fork.
Once done, add olive oil and blend it thoroughly to get an even paste.
After shampooing your hair, apply it liberally all over your hair and scalp.
Leave it on for 10 to 15 minutes.
Rinse it off with water.
3. Egg Yolk Hair Mask
Egg yolk comprises vitamins A and E, folate and biotin, which are beneficial for fortifying your tresses enough to be resistant to damage, strengthening hair roots right from the follicles. This, in turn, promotes hair growth, boosting overall hair health.
Ingredients
Egg yolk(s) (as per the length of your hair)
How To Use It
Wash your hair with shampoo and then dry it completely.
Stir egg yolk(s) and use your fingers to apply the mask on your hair from the roots to the tips, and the scalp.
Let this stay for an hour.
Wash it off with cold water because hot or warm water may make the yolk curdle.
4. Lemon & Egg Hair Mask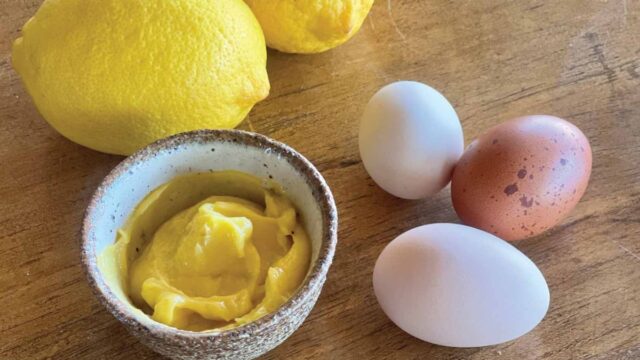 A wonderful homemade remedy for removing buildup from hairspray, dry shampoo, and other styling products on your hair, it also works well to strengthen damaged tresses and promote scalp health. Especially for those with oily hair. Egg white contains protein, which is what your hair needs for nourishment, strength, and shine. Lemon, on the other hand, helps in balancing the pH level in your strand, reducing hair fall, and boosting hair growth. For those who are worried about your hair smelling like eggs after using this DIY hair pack, adding lemon juice will do the trick for you.
Ingredients
1 egg white
Fresh juice of 1 lemon
How To Use It
Whisk one egg white till bubbles appear.
Add the juice of one lemon and blend the ingredients thoroughly to get an evenly mixed paste.
Wash your hair with shampoo and let it dry completely.
Apply the mixture all over your hair and scalp.
Let this stay for 1 hour.
Wash it off thoroughly with water.
5. Dahi (Yoghurt) & Olive Oil Hair Mask
A regular in most of our desi kitchens almost every day, if not all, the lactic acid present in yoghurt hydrates your hair enough to treat damaged tresses and prevent frizz, rukhapan, and lifelessness. To top that, it removes dead cells on the scalp. You can mix other ingredients with yoghurt as per your hair concerns – honey to aid your hair in retaining moisture, coconut oil to reduce hair fall, and lemon for balancing the pH of your scalp.
Ingredients
1 cup dahi
1 tbsp olive oil
How to Use It
Add the ingredients in a bowl.
Give it a good mix, so it blends well.
Once you've got an even paste, apply it thoroughly on your hair and scalp.
Let this stay for 10 minutes.
Rinse it off with warm water and then take a cold shower, so the pores on your scalp does not stay open.
Open up like never before and participate in conversations about beauty, entrepreneurship, mental health, menstrual & sexual health, and more. Desi women, join our community NOW!