It goes without saying that Revlon is by far one of the most popular beauty brands in India. But, Revlon bhakts, here's a piece of sad news for you – the American cosmetic giant filed for voluntary bankruptcy late Wednesday, 15th June 2022. With assets amounting to $2.3 billion as of late April, the cosmetic brand's total debts stand at a staggering $3.7 billion. If this does not clearly indicate the paradigm shift in consumer behaviour in the beauty industry, then what else will?  
5 Beauty Brands You Can Use Instead Of Revlon
As you grapple with this shocking reality, here are 5 beauty brands that you can use in place of Revlon. 
1. Lakme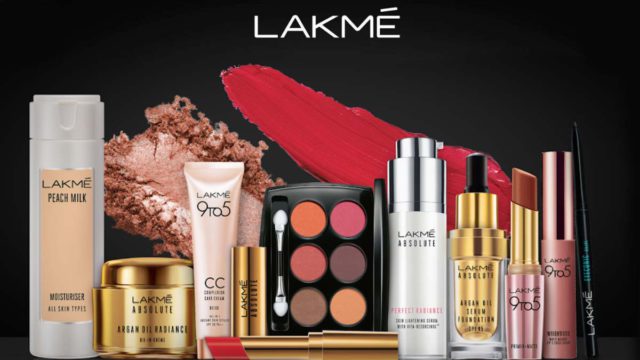 This Indian beauty brand from the house of Hindustan Unilever Ltd. has managed to undergo a complete makeup with its Lakme Absolute range. Many of you millennials who'd started using makeup in the late 1990s will remember how Lakme products had become dry, cakey, flaky and chippy. But now no more. It has reinvented itself and has come back with a bang and how! No wonder, it has re-occupied its place as one of India's most favourite cosmetic brands. One of the most badhiya products from its stables is the Lakme Iconic Kajal that is super-duper dark – just perfect for the Indian skin tone and is long-lasting too. The products are curated with healthy skin care actives. For instance, hyaluronic acid is often an integral part of their range of foundations. The brand keeps up with the latest trends in other beauty products as well like eyeliner, mascara, brow fillers, lipsticks and glosses, and nail colours as well.
2. Maybelline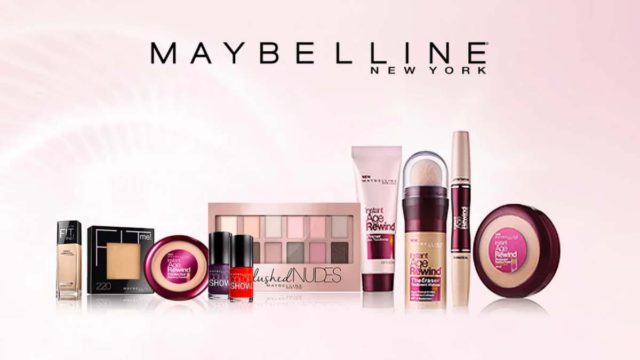 Founded way back in 1914, Maybelline is yet another American cosmetics brand headquartered in New York. For those of you who are not aware, this multinational cosmetic company, which specialises in skin care, fragrance and personal as well, is a subsidiary of L'Oréal, the French cosmetics company, since 1996. This beauty brand is known for some of its renowned product ranges with Maybelline Colossal Kajal being the clear winner. So much so that it gives Lakme Iconic Kajal a run for its money. The brand does not fall behind with its other makeup collections as well, with mascara, nail polishes, and lipsticks being just a few of them.
3. Inglot
It cannot be that you've just spotted an Inglot outlet on visiting a mall and you don't feel mesmerised at the sheer range of nail colours on display there. Arranged shade-wise in order of the hues of the rainbow, the sight falls nothing short of breathtaking. Like candy arranged in the choicest of pop and subdued colours. And they make you feel like one too – a child whose heart goes aflutter seeing the wide range of colours. Alright, 'nuff said about ail colours because Inglot does far more than just nail polishes. Their range of eyeliners, mixing liquids, and lipsticks, among others, are no less to die for. 
4. Colorbar
Ah, Colorbar! This American cosmetic brand came into prominence with its unique pop range of nail colours at a time when no other brand was doing it in India. Here, nail polishes were restricted to the same old boring maroons and browns. It was Colorbar that changed the nail polish game in the country, coming up with bright yellow, pop oranges, turquoise blues, chilled-out mints – basically every colour under the sun. You name the colour and shade and they had it, in distinctly differently shaped packaging. The brand's USP once lay with its nail enamel shades, but now it is no longer restricted to just that. It features among the top beauty brands in India for its lip colours, eye makeup, foundations, primers, contours, and makeup accessories, among others. What's more, the products are vegan and PETA-certified. 
5. Swiss Beauty
Born in Switzerland, this beauty brand specialises in makeup and skin care. In short, it has everything that your face needs to keep it healthy and glowing from within and to enhance its beauty for you to step out in style. From vitamin C-enriched primers to foundations and concealers to create a lovely canvas for the eye and lip makeup. It is tailor-made to suit the unique Indian skin tones and needs for you to #BeALittleMore sassy than what you already are.
Open up like never before and participate in conversations about beauty, entrepreneurship, mental health, menstrual & sexual health, and more. Desi women, join our community NOW!