Jog your memory and they are bound to be filled with a recollection of days of your dadi, nani, or mom giving you a thoroughly relaxing champi. Probably in the verandah or the terrace, with sunlight gracing your nimble face if it was one of those lazy afternoons. Otherwise, it was a massage session to tame your tresses enough to be plaited into two neat chotis before bedtime, possibly tied up with ribbons. Good old days, indeed.
Cut to the present times, there are a host of hair oils that you can readily take a pick from – online and offline. If you have a baby and are wondering how you should go about selecting a hair oil that is best suited for your little one, we've got you covered.
The Channel 46 caught up with Krishna Tamalia Vora, Founder of Mom's Therapy, who shares 10 tips to choose the right hair oil for your baby.
1. Go For Natural Ingredients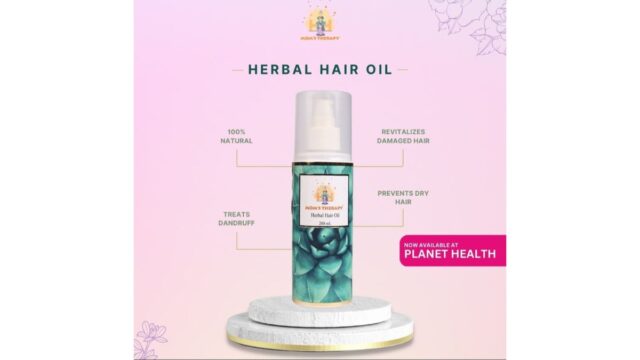 Babies' scalps are always soft and they get irritated with chemicals. So it's always important to use hair oil that is made of natural ingredients.
2. Avoid Oils With Chemicals
Picking up chemical-free hair oils is a top priority. Not just avoiding ones that have chemicals but also those that are processed. Make sure to read the list of ingredients mentioned on the product label. Google the names of ingredients that are not familiar to you and know their benefits for your baby's hair and scalp, before going ahead and buying the oil. There are many products that claim to be chemical-free but, if you check the ingredient list, you will realise that they do comprise of chemicals.
3. Stick To A Simple Hair Oil
Simple hair oil is the only option that won't cause your baby's scalp any harm. It is the only nourishment your baby's scalp and hair needs. And complicated hair oil definitely doesn't do them any good. They also do not need hair oil that contains a lot of judibuties.
4. Give Virgin Hair Oils A Pass
The term "virgin oils" for babies can be misleading. Nowadays, parents go crazy after these oils, without most of them really being aware of how these oils are beneficial to them or their kids. It is like a fad, where almost everyone follows a trend without knowing its pros or cons. Hence, it's best that you steer clear of virgin oils.
5. Go For A Non-Sticky Lightweight Oil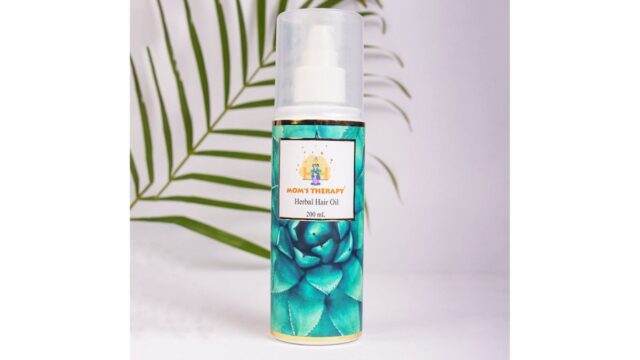 When we all think of hair oil, we often nurture the opinion that hair oils will always be sticky or greasy. But if you take some oil in your palm and rub it into the scalp of your baby, it will feel non-sticky. Babies don't prefer those sticky oils, so go with lightweight oils.
6. Don't Stick To One Hair Oil
Use different oils on different days, like we change the seasoning in almost all our foods. The same should be with your baby's hair oil. It's advised that you avoid making a prototype for your kid – "Isko yahi oil suit karta hai"! That's the wrong approach, which not only prevents you from providing your baby's hair and scalp with maximum nutrition but also makes it a life-long habit for him/her to believe the same.
7. Avoid Oils That Are Loaded With Too Many Ingredients
As a baby, you don't need hair oil that is unnecessarily loaded with so many ingredients. Your baby's scalp is smooth and soft, and the only way you can keep the hair care routine simple is to stay clear of products that complicate this routine. Contrary to popular opinions, more ingredients does not necessarily imply better nutrition for your baby's hair and scalp. Usually, it implies exactly the opposite.
8. Make One At Home
Nothing better than a hair oil that is made by you, at home. That way, you will be completely sure that the oil is indeed completely pure, totally natural, and absolutely devoid of chemicals, which are always harmful. Like we discussed before, don't stick to just one oil, prepare a mixture of different oils that are good for babies, without going overboard with the number.
9. Stick To Our Desi Nuskhe
Fall back on the nuskhe that have been passed down generations – time-tested home remedies that are known to weave magic for tresses for people across ages. Black sesame oil, coconut oil, and castor oil, just to name a few. Stop obsessing over ingredients that are not readily available in India and yet stick to ones that we have been using since ages.
Castor oil is a must-use for your baby. Especially to prevent hair thinning by strengthening the roots. This oil is especially recommended during winters. It may feel heavy and sticky initially. So, what you can do is dilute it with some other oil to make it lightweight. 
10.  Warm It Up
Make it a habit to warm up the hair oil before massaging it in. Last but not the least, use plastic combs as little as possible for your babies as that might hurt his/her scalp. A good ol' champi using your fingers gently will do wonders to massage his/her scalp.
Open up like never before and participate in conversations about beauty, entrepreneurship, mental health, menstrual & sexual health, and more. Desi women, join our community NOW!