I was born with thick black curly hair. My mother often still tells me about how all the elders would compliment the beautiful curls that framed my face. Cute, right? I look at pictures from those early years and certainly think so… well, at least now I do.
But it's taken me more than half my life to get to this place. To anyone reading this, especially if you've had straight or wavy hair, it may sound so trivial. But it was as early as seven years of age that I noticed my hair was different from most girls around me. It was different from my favourite Disney princesses, it was different from my favourite actresses, and it was different from my mom's, too.
My curls came from my dad.
And it's not just about how they looked. I would dread having my hair combed out every day. Sitting on the floor between my mom's legs, I know she was trying to be gentle. She used these oils and many combs to remove the knots in my curls. But it would still hurt sometimes. And it was so frustrating to have to go through this every day.
Why couldn't I have had 'normal' hair like everyone else? I just wanted to cut it all off.
From Curly To Straight, I Finally Had The Hair Of My Dreams In College
When I was in college, chemical straightening became all the rage in India. Oh, yes! No one could stop me from sitting in that salon chair and getting the hair of my dreams. Soon, I, too, would look like those glam-doll girls from the popular gang. Poker straight hair, spaghetti-strap tops, low-rise jeans, and skinnier than skinny belts.
When I was in college, chemical straightening became all the rage in India. Oh, yes! No one could stop me from sitting in that salon chair and getting the hair of my dreams.
Have you managed to slot me in the right decade, yet?
Six hours and Rs 7,500 later, I walked out of the neighbourhood salon looking like my own distant cousin. Rest In Peace, curls. Hope to see you again, never! I felt like a different person. It was a confidence and ease I had never experienced before. It took me half the time to get ready and get out of the door every morning.
One day I would be channelling my inner Britney Spears with two pigtails, and the next day I was Avril Lavigne with my poker-straight hair and a knotted tie on my tank top. I was having a great run—a solid three months, I'd say! What changed after three months? 
What changed after three months?
Well, your real hair starts to grow out. The hair closest to your scalp is now the original texture and then the rest, of course, is straight. It really is embarrassing because literally everyone who looks at you can't help but notice. They may not say anything, but you can see it in their eyes. You can see them trying to look away but not being able to; trying to purse their lips so that they don't bring it up.
It is the worst.
How Far Is Too Far?
I fought. I fought against my curls for many years. Draining money into straightening, Keratin and bonding and rebonding treatments; I even ended up buying an at-home straightener. At least I was no longer spreading my hair upside down on an ironing board while my mom held a steam press to it. I accepted this hair horror story as my reality. I had managed to drown out the singeing noise the heat appliances made every time I clamped them around my locks.
Rough ends? Who cares, my hair is straight.
Hair fall? Who cares, my hair is straight.
Thinning around the scalp? Who cares, my hair is straight.
The Decade Of Shakira, Beyonce, & Kangana Ranaut
It took me a long time to finally notice there weren't as many women around me with straight hair, as there used to be. In fact, even those who had naturally straight hair were doing something new. Soft waves? Loose curls? Perms? Wait, what was happening?
Say hello to the decade of Shakira. The goddess who changed it all as she danced to 'Whenever, wherever' in one of the most viewed music videos. It's like I couldn't escape it. All my favourites, Beyonce, Shakira, Sarah Jessica Parker, Janet Jackson, Kate Hudson, and Julia Roberts were flaunting their curls. Locally speaking, Kareena Kapoor's hair in Yuva and Kangana Ranaut's in Gangster had their own fan following. It was evident by women pulling out their pictures as styling and haircut references at salons.
Gasp. Can I curl my chemically straightened hair, too? Do I have to wait for it to grow out?
The Exception, Not The Norm… & Loving It!
I spent a quarter of my life hating my curls because I never saw anyone who looked like me when I looked at magazines, brides, and pictures of conventionally 'pretty' women. Almost every hair care product I bought or every salon treatment I booked was geared towards hair straightening.
Sleek, shiny, perfect.
But if trends are to be believed, I am born with superstar hair. My hair is the kind of hair that everyone wants now. People compliment my curls, say they are to die for and tell me I am soooo lucky. I have let my curls grow out and cut off the poker straight ends. My noodle hair, once my shame but now my crowning glory, has made me a head-turner in more rooms than one. It took me so long to accept this part of me. Not just accept, but embrace, love, adore and cherish even!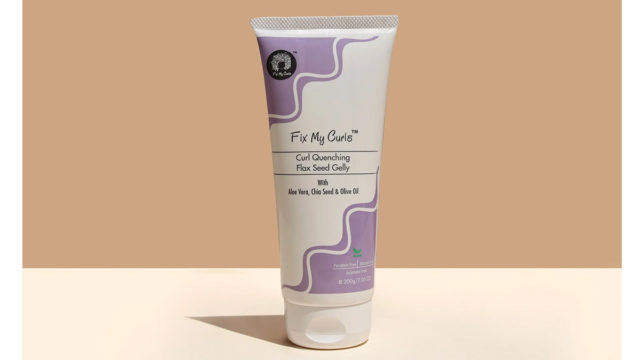 In fact, you can call me somewhat of a curly hair expert. I have a whole host of products to manage my hair. What once felt like a chore has become so easy. I discovered the treasure chest of 'curly' hair products. Yes, you do need these specially formulated ones for textured hair—using products designed for straight hair just won't work.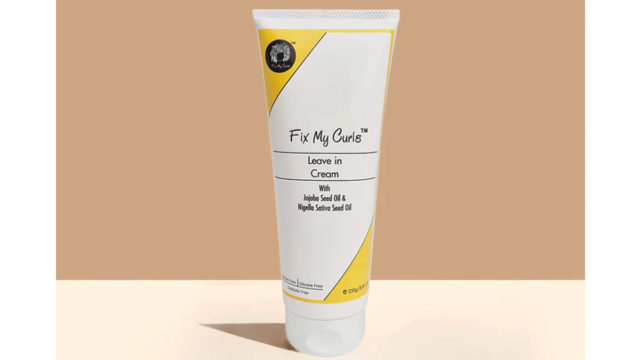 And it's not even that complicated once you break it down to what your curls really need. They need moisture, hydration, hold, and for you to be gentle when combing, treating, or handling them in any way. If you're unsure, just lean on brands that cater to curly and textured hair; that's what I did. Read up about what works and what doesn't. From hair gels and styling mousse to scrunching oils and leave-in creams, it's all really helped Fix My Curls.
P.S.: All the curly-haired divas, head over to Fix My Curls & browse through their exciting range of hair care products that are free of sulphate, paraben, and silicone. Go, flaunt your curls as you own them!
Open up like never before and participate in conversations about beauty, entrepreneurship, mental health, menstrual & sexual health, and more. Desi women, join our community NOW!