Yaar, balon ko maintain karne ka time hi kahan milta hai. Or, baal jad kitna rahe hai, mann karta hai ki sab kaat doon. Almost everyone's hair woes. You want to experiment with a new you, pep up your confidence with a new avatar, or want to start over after a breakup, a haircut is usually always the first thing that'll cross your mind. Come summer, it's apparent you would perhaps prefer going really short, to survive the scorching heat sans the frizz, lifeless hair and elaborate hair care routine.
If you're looking for a low-maintenance haircut to take on this scorching summer season, know more about these 7 options you can take a pick from.
1. Short Wolf Cut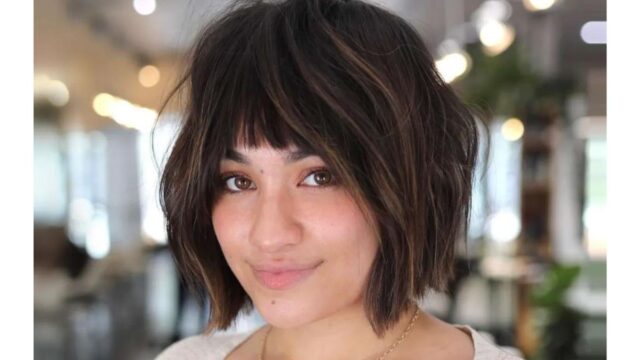 A super-messy wolf haircut, a la Billie Eilish, has been up on the fashion charts for some time now and is definitely here to stay. The length can barely grace your shoulders or a little over it, whatever it is that complements the shape of your face and personality, not to leave out on the maintenance factor. Get a few bangs or not, blow it out straight or give it some texture using a curling iron – the haircut is that versatile. Looking for a tomboyish haircut? Your search ends here.
2. Blunt Bangs
Have a big forehead you don't like? Go for bangs. Want to go for a complete makeover? Go for bangs. Not sure what haircut you want to go for next? Go for bangs. Simple! Experimental, feminine, low-maintenance – pretty much everything you want your haircut to be. And then comes, blunt bangs – an interesting twist on this much-loved hairstyle. Bangs but slightly unequal in length throughout. Perfect for those who love to trod the unbeaten road. Pair these bangs with any hairstyle that's perfect for your face shape and facial bone structure, and blimey, you have a low-maintenance hairstyle just right for you! The "Chinese Cut" from our childhood days have come a long way indeed.
3. Curly Fringes
Here's one for the curly and wavy heads. Whoever said fringes aren't for your curly beauties are such a killjoy. Just the right ingredient for a carefully careless, tousled, cute look, it can be your way to own those magical curls and flaunt them in style. Apart from adding definition to your face, it's a smart hack for girls with high cheekbones. A short crop with fringes, and your face and curls will thank you for your impeccable choice.
4. Bedhead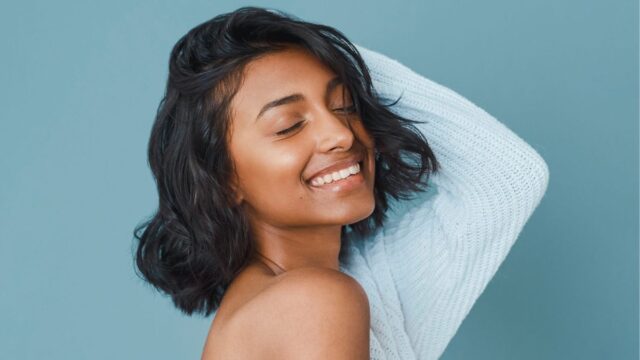 A blessing in disguise for the super busy women and for all the bold fashionistas out there, the look of the hairstyle is true to its name. It literally means you can simply run your fingers through your strands before heading out, just to unknot your strands. Do this at home or in the elevator, and you're ready to step out in style. Who cares about looking into a mirror when you've got this hairstyle that gives you the liberty to embrace the messy yet well put together. Make sure the length doesn't stretch beyond your ear lobes or your neck at the most, so you don't end up looking unpresentable. 
5. 90s Lob
A fashion import from the 90s that is perfect for the girly girls. It doesn't look like a boyish bob, nor is it long enough for it to require your time, patience, and an elaborate hair care routine. Ask your hairdresser to give you a shoulder-length lob, just right to wear your hair straight down or pulled back from the face. Go for a blunt cut that just touches your shoulders, with layers lacing your face, allowing added bounce and movement. If your strands are thick, this lob might be just what you're searching for in a short haircut, because this hairstyle on thin hair would lack structure.
6. French Bob
Bobs usually end somewhere near the chin. But this variation of the bob takes experimentation a step further. Here, the length hovers between the ear lobe and the jaw, quite a radical move for a place where long hair is a tradition and the accepted norm. The ultra-short length means it's not just low maintenance, it's zero maintenance. Introduce a few short fringes, blow-dry it straight, texture it, or give it a slicked back look with hair gel. Phew! And you've got three head-turning looks right here.
7. Choppy Bob
A fine blend of classy and edgy, the chin-grazing bob with irregular layers is quite the rage these days. The hairstyle gives your tresses a well-kempt, sleek look without the hassle of following a complex hair care routine or frequent visits to the salon. Gel up your hair or brace the natural fall and texture of your hair before going about your day.
Open up like never before and participate in conversations about beauty, entrepreneurship, mental health, menstrual & sexual health, and more. Desi women, join our community NOW!