The new wave of 'vocal for local' proved to be a boost for Indian entrepreneurs. It has promoted local businesses during COVID-19 and given customers the ability and motivation to shop locally with ease. This rebranded version of 'Made In India' has our support, and every month, TC46 will spotlight small businesses and ventures you can champion and back easily through online and offline purchases.
Artists, entrepreneurs, visionaries and experts, Indian women are shattering glass ceilings and breaking out of the boxes. Success, tied with skills and hard work, is what makes those featured in our list today an inspiration for many. And the journeys of these women of incredible talent are stories that must be told.
This week, here are some brands we're cheering on; check them out!
Brand: The Finance Box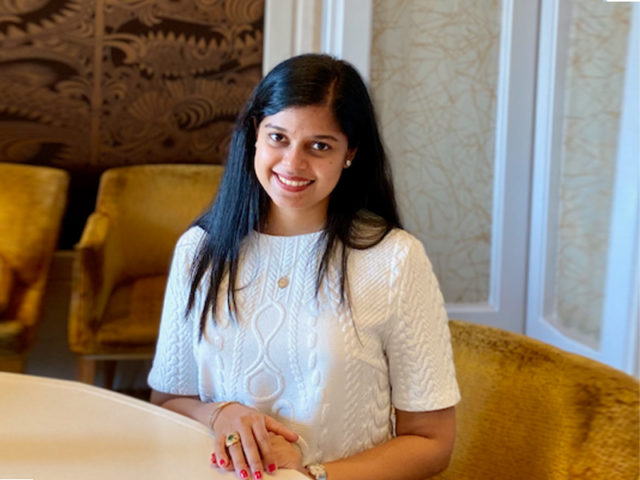 Founder Name: Minakshi Agrawal Todi
What They Offer: Practical finance workshops for non-finance people across all age groups.
TC46 Loves: Minakshi was an investment banking analyst at JP Morgan London. After working here for almost 3 years, she decided to quit the job to find something more meaningful to do with her life. With her finance and accounting background, having done IPCC with ICAI and MSc Finance with Cass Business School and equipped with life skills learned at JP, she set out on a solo trip around the world. While visiting the world, she met a lot of people from different backgrounds, cultures, nationalities and realised that there was one thing that tied all these humans together and that was money (finances). She moved to Mumbai and took up a teaching position as Faculty of Finance at ISME School of Management & Entrepreneurship under the guidance of Dr Indu Shahani. While teaching the Post-Graduate students of the MBE Program she taught older students and assumed they would have a lot more knowledge of their money matters and maybe even have a financial plan. This is when Minakshi realised that not only should finance be taught right from the school level but even adults need to learn basic money management. Thus she started her own finance venture with the goal of teaching the hard topics like the stock market, mutual funds, financial statements, banking, budgeting and personal finance in a super simple and fun way, while also making it applicable to real life. By making financial concepts easy-to-grasp and teaching the learners by sharing relatable examples, the venture provides study material and fun games to make it interesting. The Finance Box teaches users various topics like mutual funds, accounting, stock markets, personal finance, why money matters, banking 101 and many more. What sets them apart is the way they teach finance – in a very easy to understand and practical manner so that you can immediately start applying what you learn to your daily life! The brand targets women in the age group of 30-50 years who wish to be able to manage their money matters and school children from standard 6-12 learning about basic introductory finance, the stock market and how the Indian financial system works.
Price: The workshop bundles start at Rs 2,999 for 3 and the classes start at Rs 1,300.
Availability: Visit the brand's official website to book a workshop and stay updated via their social media.
Brand: Hang Me Frame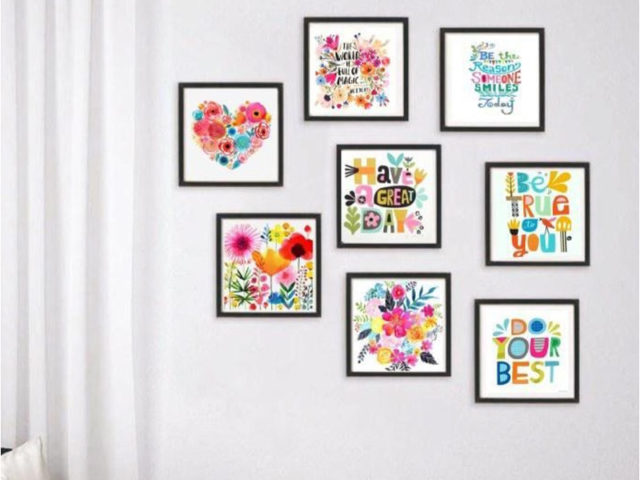 Founder Name: Najeeba Sathar
What They Offer: Products like quote frames, canvas prints, acrylic prints, metal frames, fibre frames and wall stickers along with personalisations.
TC46 Loves: Najeeba, a young mompreneur, and her intense love of reading led to the Hang Me Frames venture. As a child, she enjoyed reading and collecting quotes, putting them up on her wall. With the aim to make homes beautiful and inspiring, she believed that there must be meaning and motivation and positivity behind the things you surround yourself with. The products are suitable for everybody who wants to do better in life. From women who want to add meaning to their decor and students who want to be motivated while studying, to employers who want to create a positive environment for their employees and businesses that want to both entertain and educate their audiences, everyone can enjoy them.
Price: The product cost starts at Rs 150 and the average rate is Rs 2,500.
Availability: Place your order on the brand's official website or visit the Instagram page for more.
Brand: Perfetto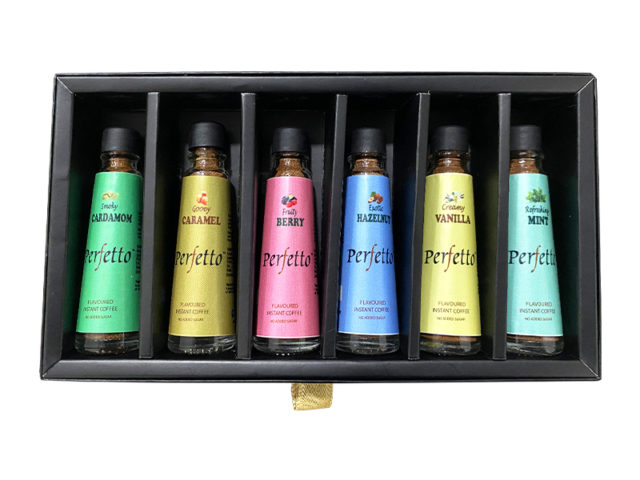 Founder Name: Hrishika Gupta
What They Offer: Coffee in a variety of flavours and made with the choicest ingredients.
TC46 Loves: Hrishika's venture Perfetto Coffee is working to change the way you taste coffee. The brand has introduced the magical flavoured coffee for every unique coffee drinker. It helps you indulge your palate with surprising tones of hazelnut, almond, cardamom, vanilla, caramel, mint and more. This brand is one of the finest coffee seller brands in India. With in-depth expertise, the brand ensures that only the highest quality coffee beans are selected for grinding our coffee, sourced from the right altitudes of the coffee estates of Coorg.
Price: The price of the products range between Rs 199 to Rs 2,750.
Availability: Shop here for Perfetto Coffee at Red Dot Shop, TC46's exclusive e-commerce webstore for homegrown brands.
Want us to be VocalForLocal for your brand or know someone whose work you'd like to cheer on? Drop us an email to be featured on The Channel 46 at [email protected].