The new wave of 'vocal for local' proved to be a boost for Indian entrepreneurs. It has promoted local businesses during COVID-19 and given customers the ability and motivation to shop locally with ease. This rebranded version of 'Made In India' has our support, and every month, TC46 will spotlight small businesses and ventures you can champion and back easily through online and offline purchases.
Artists, entrepreneurs, visionaries, and experts, Indian women are shattering glass ceilings and breaking out of the boxes. Success, tied with skills and hard work, is what makes those featured in our list today an inspiration for many. And the journeys of these women of incredible talent are stories that must be told.
This week, here are some brands we're cheering on; check them out!
Brand: The Matchbox Stories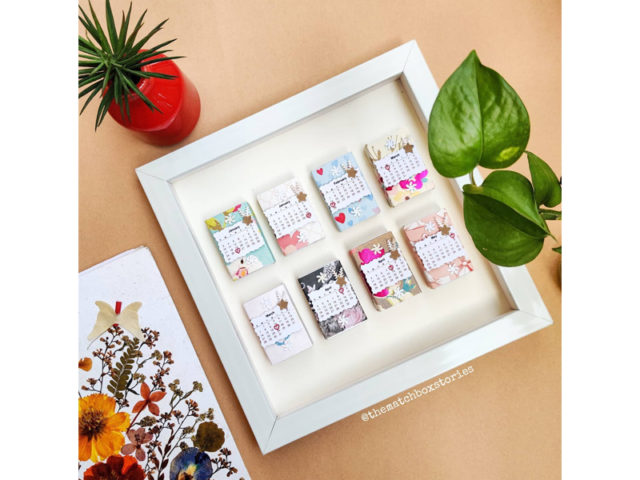 Founder Name: Shalini Rai
What They Offer: Miniature art like matchbox fridge magnets, wall frames, tabletops, books, keepsakes and more.
TC46 Loves: An event manager by profession and a Matchbox Artist by passion, Shalini used to make cards and DIY stuff by reusing used products like bottles, DVDs. Once she started working in the events industry, she restarted the crafting hobby with the limited time she had. It was Pinterest where she found miniature art and she had her own collection of miniatures. After crafting a couple of mini crafts, she realised that this is something that keeps her motivated and inspired. With a passion for this art, appreciation from people and no commercialisation in mind, she founded The Matchbox Stories. Though social media was a medium for showcasing her art, she sent products to friends and family as well. During the pandemic, she made a miniature home scene in matchboxes – bedroom, a balcony scene, café scene and also came up with a matchbox DIY wall art. Shalini believes that art has no limits and everybody who is fond of handicrafts and miniatures is the target audience.
Price: The product prices start at Rs 250.
Availability: Place your order for matchbox art pieces at the brand's official website.
Brand: Harkoi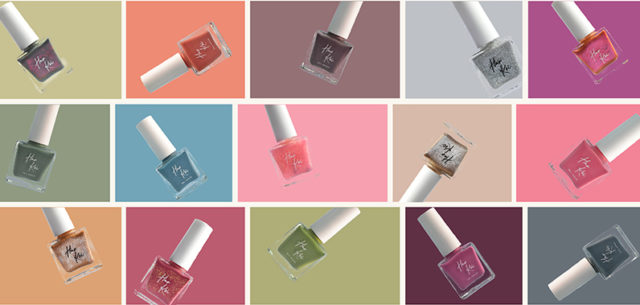 Founder Name: Ritu Bhagat
What They Offer: Beauty products like nail colours and sunscreen that suit all Indian skin tones.
TC46 Loves: A clean beauty brand with the mission to fight colourism, Ritu founded her venture with the goal of visualising beauty in everyday skin and wear. Beauty was always her passion and her first internship at L'oreal while she started the business at 20. Taking 2 years to understand the complicated supply chain, areas of growth to build a sustainable homegrown brand, her value system lies around sourcing consciously, manufacturing locally and keeping the supply chain as smooth as possible. She believes that beauty has always been sold through fear and aspiration, but slowly it became a medium for people to share their artistic side. Ritu saw the need for a space and a brand that clashes against the idea that fair is beautiful, to celebrate our diversity and our proud brown skin tones. Harkoi aims to solve problems commonly faced by Indian skin toned customers through its products. The brand aims at launching a range of foundation products soon for beauty enthusiasts looking to bring change to the industry.
Price: The nail serums cost Rs 200 while a set is priced at Rs 875 for 5 and Rs 1,500 for 10.
Availability: Shop here for Harkoi products on Red Dot Shop, TC46's very own curated e-commerce marketplace for homegrown brands!
Brand: Monte Carlo By Suchiita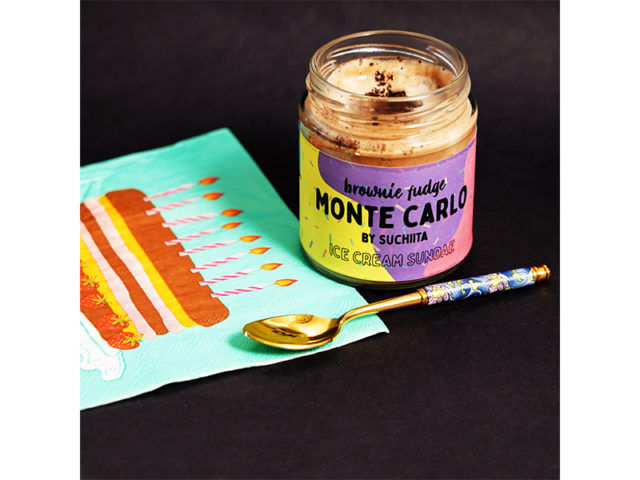 Founder Name: Suchita Patodia Swaika
What They Offer: Baked goodies like eggless vanilla cake, brownies, Monte Carlo ice cream sundae in a variety of flavours and more.
TC46 Loves: Suchita, a home baker with 10 years of experience, was very fond of eating Monte Carlo while she was living in Kolkata. She then learnt how to make it after moving to Mumbai and started making Monte Carlo for family and friends who absolutely loved it. This encouraged her to experiment with flavours and test the demand in the market for her unique offering. She even started baking cakes and brownies which soon became everyone's favourite. In 2017, after a lot of encouragement from family and friends she finally launched her own brand in the name Monte Carlo by Suchiita. She also applied for her FSSAI license which she received soon after. Monte Carlo by Suchiita is her take on the famous Monte Carlos of Calcutta. It is a sinful 7-layered indulgence in which each layer is made of pure love and care. By indulging in these desserts, you will not only experience the creaminess of ice cream but also the crunchiness of Praline and the softness of the freshly baked cake. Unbelievably, everything is homemade and pure vegetarian. The brand offers classic as well as seasonal flavours. Suchita has catered her delicious Monte Carlo to organisations such as Rotary, Jetairways, and different business networks.
Price: The price depends on the size and flavour. The jars start as low as Rs 200 and the 1kg product goes up to Rs 1,550.
Availability: Shop for the products via Dunzo and WeFast and get them delivered all over Mumbai. Or connect on the brand's official Instagram page for more information.
Want us to be VocalForLocal for your brand or know someone whose work you'd like to cheer on? Drop us an email to be featured on The Channel 46 at [email protected]