The new wave of 'vocal for local' has proven to be a boost for Indian entrepreneurs. It has promoted local businesses and given customers the ability and motivation to shop with ease. This rebranded version of 'Made In India' has our support, and every week, TC46 spotlights small businesses and ventures you can champion and support easily through online and offline purchases.
What we absolutely love is that women have come out of the shadows of oblivion, and how! They are making their presence felt everywhere, and have made headway into male-dominated spheres that were once considered to be out of bounds. One such challenge is entrepreneurship.
This week, we're cheering on three women-led small businesses that deserve your attention. Check them out!
Brand: Swee10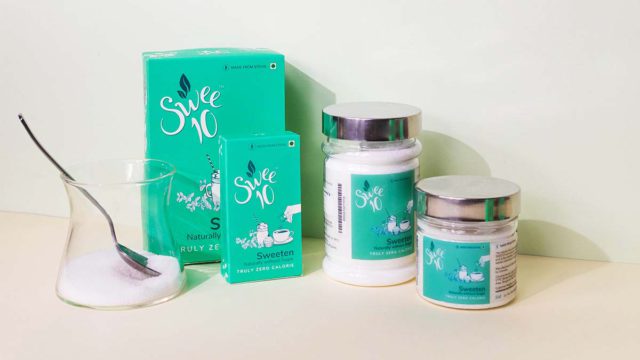 Founders: Anvitha Rao and Ajey S Rao
What The Brand Offers: Plant-based sugar substitute & Belgian chocolates
TC46 Loves: This stevia-based sweetener from Sweet10 is full of sweetness and devoid of the bitter aftertaste and calories. With a primary focus on quality and transparency, the sweetener was developed to cater to healthcare needs. The sweetener is available in easy-to-use sachets and reusable jars, which can be refilled on request from the customer.
In addition to this, the 70% premium dark Belgian chocolates are also made from the plant called stevia. The chocolates are free from artificial stabilisers or emulsifiers, giving you all the benefits of antioxidants, without worrying about piling up on calories from sugar. Currently, the chocolates are available in three flavours – Plain, Roasted Almond, and Roasted Coffee. The products are not only beneficial for patients with health conditions like diabetes, but it is also a great option for fitness enthusiasts and those looking to cut down on their caloric intake.
Price: The products range between Rs 49 and Rs 499
Availability: It is available in many major retail stores like Namdhari's and The Organic World in Karnataka and through direct order. It also sells through their website and via e-commerce platforms like Amazon and Flipkart.
Brand: Castles & Coasters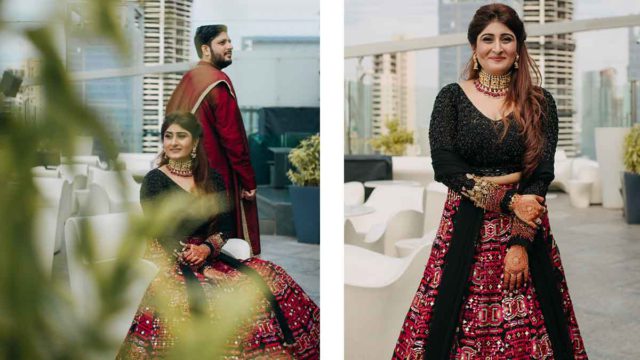 Founders: Namha Malhotra & Edul Mahudavala
What The Brand Offers: Wedding specialists
TC46 Loves: Castles & Coasters are a talented team of experts that go above and beyond in ensuring you have a flawless wedding. They are wedding specialists that design an experience for everyone and aspire to achieve your dream of a picture-perfect ceremony, and to create memories you will want to relive every day! From building gigantic castles for your dream fairytale wedding to focusing on the smallest details like coasters adorning the tables, this wedding planning team fulfils every big and small wedding requirement of yours. Their artistic team of experts work with your vision to craft the most dreamy celebrations. Aspiring for the stars, constantly recreating the magic, achieving dreams, and going beyond imagination is what Castles & Coasters is all about!
They take care of every big & small thing at the celebrations like:
Destination Wedding & Venue Management
Hospitality & Guest Management
Transport & Logistics
Menu Design & Catering Management
Decor Design & Execution
Gifting, Wedding Communications & Collaterals
Wedding Entertainment
Budget, Time & Vendor Management
From young millennials who are planning on getting married to even the parents of the bride and the groom, the product mix is customisable for anyone looking for specialists to craft unique wedding experiences.
Price: The services start from Rs 12 lakh
Availability: They are available through Instagram, email, and phone messages
Brand: Lighthouse Creatives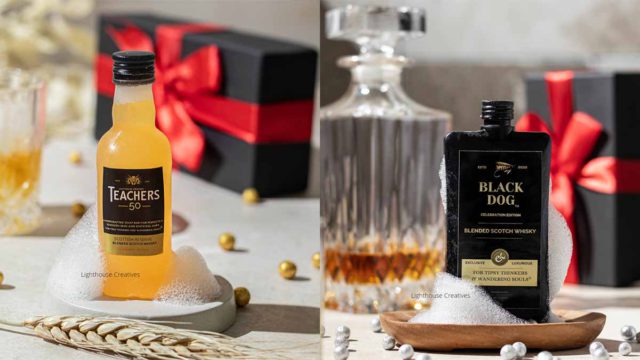 Founders: Aditi & Sunidhi
What The Brand Offers: Sustainable handcrafted products
TC46 Loves: The handcrafted products not only indulge the senses and generate a sense of satisfaction, but also bring a zingy element to the table. The product line focuses on roots that are dug deep into the soil of love – for people, for nature, for self, and for every being around us.
Their non-toxic soy wax candles are designed to envelop users in a sensual accord with specially curated fragrance blends that spell luxury. These perfectly imperfect channels of light exude beauty and warmth, which are sure to lend users a sense of fulfilment while enhancing their interior décor game.
The quirky soaps are crafted with finest-grade ingredients such as shea butter, goat milk, activated charcoal etc. These are sourced from authentic reputed vendors with the best product quality, combined with mesmerising aroma blends. These soaps are curated to attract kids and adults alike, into a wholesome bath experience that is fun and aromatic, while keeping their skin soft and supple. Some of the finest launches for soaps include Teachers 50 Whiskey Soap and Black Dog Whiskey Soap, which perfectly mimic the miniature, bottled versions of these whiskey blends. There is also a range of bath soaks that impart comfort to your dreamy senses as you energetically plan to go about your day, or sit down to enjoy restfulness. The products can be customised as per requests.
Price: The prices start at Rs 100
Availability: They are exclusively available through Instagram and Facebook
Want us to be VocalForLocal for your brand or know someone whose work you'd like to cheer on? Drop us an email to be featured on The Channel 46 at [email protected]
Open up like never before and participate in conversations about beauty, entrepreneurship, mental health, menstrual & sexual health, and more. Desi women, join our community NOW!