'Content is king' is no new maxim. Contrary to popular belief that it's all glamour and just a cakewalk, there is far more than what meets the eye. There is patience, sweat and a lot more that goes behind creating a social media post that you see on your screen. 
In collaboration with The Channel 46, millennial mommy blogger and social media influencer, Deeksha Mishra, sheds light on what it takes to be successful in the field, how she built her brand and much more about her professional journey as an influencer. 
1. What is your educational and professional background?
I have an art and design background. I also possess an in-depth understanding of the importance of education, especially in today's day and age, I have studied in one of the most recognised institutes in the world. I am a proud alumnus of NIFT, Delhi where I have studied Bachelors in Design. Thereafter, I pursued Luxury Marketing from Parsons, New York.
My education from these institutes helped me have hands-on experience and a closer look at the industry. It has also made me understand my area of interest, enabling me to explore and innovate. After education, I worked as a Brand Consultant and have more than ten years of experience in representing different luxury lifestyle and hospitality brands around the world. After gathering knowledge and experience as a Brand Consultant, I decided to take up entrepreneurship as a millennial mom blogger.
2. What prompted you to become a mommy blogger?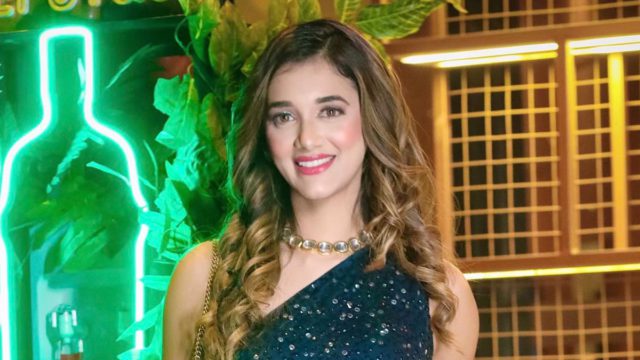 Some things are not planned in life. I always thought that I would continue to be a Brand Consultant. But then, I had kids which in itself is the most precious experience that makes you feel the happiest. Motherhood drastically changes your life and like every other mom, it did for me too. So, I started sharing my life as a new mom with the world. Nothing was strategised. I just wanted to inspire people around me and, more so, get inspired from them. People started enjoying it and it naturally led to the creation of a community that I cherish and share my daily chores with, I thoroughly enjoy it honestly.
3. Did you always want to be a content creator?
No. As I said, I was pretty happy and content with the way I was leading my life. But then, I became a mommy and my life took a 360-degree turn. This just encouraged me to share my life with all the mommies or even any new parent who could resonate with me. People started liking the way I shared my journey. And, as they say, some things are destined in life, just like me becoming a content creator.
4. What was your first milestone and how did you get there?
Every time you tread on the path of something new, you are always curious about how it would eventually pan out. Even the smallest milestones are cherished thoroughly. For me, the first milestone that genuinely made me very happy and proud, and gave me a sort of validation that I am on the right path was a curated shoot with a top FMCG brand. Since then, there has been no looking back. I have been collaborating with brands and enjoying this journey. Having said that, it was not as easy as it may sound. Getting there is also a process that requires a lot of patience. One thing that I have genuinely learned is you need to be true to yourself, your content, and your audience.
5. How long did it take you to monetise? What was the turning point?
When I Initially started the journey of becoming a content creator, I had a sense of understanding of the wide scope that this segment has to offer. I was aware of this because I have had an experience of over 10 years as a marketing professional. The fact that everyone is now resorting to social media for everything made me realise how much this field has to offer if you genuinely are good at it. So, when I started, I was very clear that I won't take up any barter or unpaid work. I am a firm believer that if you value your time, effort, and work, it is only then that others will respect it. I was always true to my content and believed that the brands who would see the worth would eventually pay for it.
6. Do you have any tips for an aspiring content creator who wants to enter this space?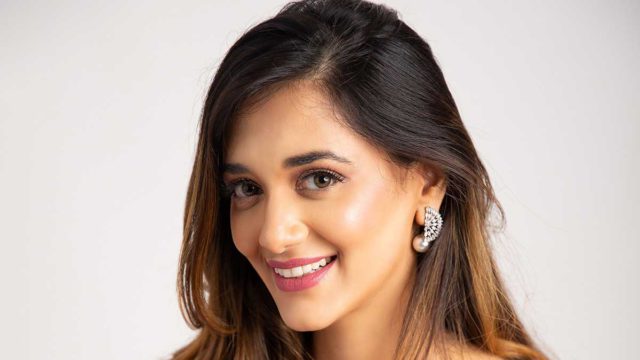 As I mentioned before, content creation is not as glamorous and easy as it may sound. Anyone who wants to venture into this field needs to have one thumb rule – be patient, fiercely authentic, consistent, and honest to your audience and content. It's only when you are honest with your audience that the audience would connect with you. The first step to all of this is, to narrow down your content to a specific niche that you want to focus on and keep consistently creating something within that niche. Remember that the audience will invest their time in your content only if they feel they are deriving value out of it. So, make content that will add value to people's life and nothing can stop you from succeeding.
7. How do you think the rise of mommy influencers has been such a boon for moms?
Social media itself has been a booming industry. It has a place for everyone who has something interesting to share with the world. Mommy influencers is such an innovative way to create a community of all those who want to learn, inspire and grow in their lives and help other mommies become a better version of who they are. It can be such a good distraction and field for moms who have left their corporate jobs for their children or stay-at-home mums in general. Every household has different experiences, and the way they choose to lead their life and raise their child always varies. Sharing it with the world will allow them to showcase their side of the story, socialise, and network with mommies around the world. And, at the same time, monetise it and be independent.
8. Are there any online/offline courses you would recommend before entering this space?
Not really! You just need to know basic video editing. This can easily be learned through so many sources and channels that solely teach you this on YouTube. You also need to have a hang of Instagram Insights and interface, which is again very basic and easy to understand. You just need to be creative with your content and understand what is working for you by looking at the insights every now and then.
9. Which networking groups and showcasing events could help an aspirant meet the right people and generate work opportunities in this field?
To be very honest, in every group and every event that you attend, each person that you meet is a contact and a way of networking. Every event will lead you to meet new people who might bring with them some opportunities that shall work in your favour. One should just need to know when to leverage what, the time that is the right time for them, and maximise every opportunity or contact that shall help you excel in your career optimally. Just knowing that anyone or any event can bring you something that can be a breakthrough for your career is important.
10. What are some investments (monetary or otherwise) one should be ready to make when entering the influencer/content creator space?
As an influencer/content creator, we are constantly putting ourselves out there for people to get inspired and perhaps notice every minute action. Hence, it is very important to invest in grooming and communication skills. Another important thing is to remember that content is king. So, it is very important to invest in good equipment like a good quality camera, mics, lighting or perhaps working with a professional photographer, videographer, and editor to up the quality of the content which is very important.
Moreover, invest time and effort in being updated and gaining knowledge about any field. As harsh as it may sound, content creation is not a very steady field. We might earn more in one month and less the next month. So, it is equally important to have savings and invest your money for any harsh patch in your career. Above all, investing in being in a sound and happy mental space is a must and a necessity.
Follow Deeksha on Instagram for content on Motherhood, Lifestyle & Wellness
Open up like never before and participate in conversations about beauty, entrepreneurship, mental health, menstrual & sexual health, and more. Desi women, join our community NOW!