The Indian history of skin and hair care includes a variety of herbs and spices that deliver targeted benefits. And we have been using this ancient knowledge in a plethora of ways, namely in the form of Ayurveda. However, in the name of Ayurveda and herbal ingredients today companies simply print these words onto their labels without meaning it.
That is when Eesha Bhatia sought out to find natural, nature-derived, safe, non-toxic and sustainable replacements for typically used harmful chemicals, despite so many being proven carcinogens.
In conversation with TC46, Eesha Bhatia, the founder of Myra Veda, shares how the journey of the venture began with her quest for clean skincare and what triggered this path, the need to find your audience, How to make it in the industry and tips that work for small businesses.
1. What is your educational and professional background?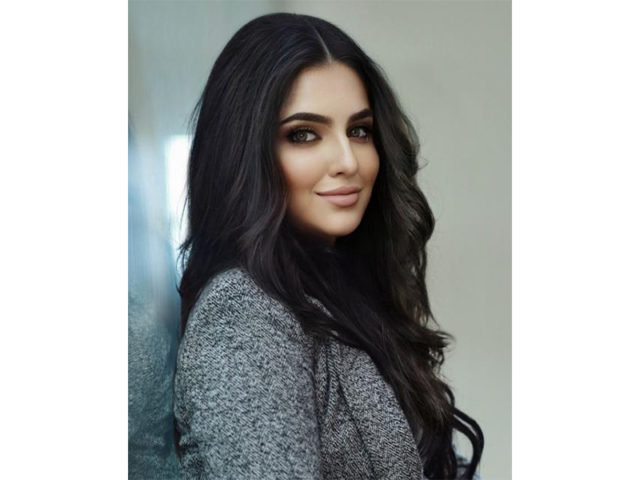 My educational background is that of a lawyer. I completed my BA.LLB (Hons.) in Bangalore back in 2016 (the same year I finally created my own laboratory) and had a brief stint with a corporate law job before I made this massive switch to entrepreneurship. After already having an Ayurveda practitioner grandmother's immense knowledge, I began studying advanced cosmetic science back in law school itself for my personal needs (of creating safe yet easy to use personal care products I could trust) and not with an intention to start a brand.
After I was encouraged by the growing number of people who regularly used my products to start a brand, I started interning and training under a couple of prominent cosmetic scientists. My main agenda back then was to understand conventional formulations, find natural, nature-derived, safe, non-toxic and sustainable replacements for typically used harmful chemicals, despite so many being proven carcinogens.
I never gave up studying and researching though, and never will because that is literally what excites me the most. I'm currently studying under some of the most prominent cosmetic scientists and researchers in the UK, Australia and the USA so far. It greatly helps the brand develop innovative organic products especially when I brainstorm with my teammate Devanshi (who is a cosmetic scientist with work experience of Revlon USA) and we're able to launch products people really need and want.
2. What prompted the idea for Myra Veda?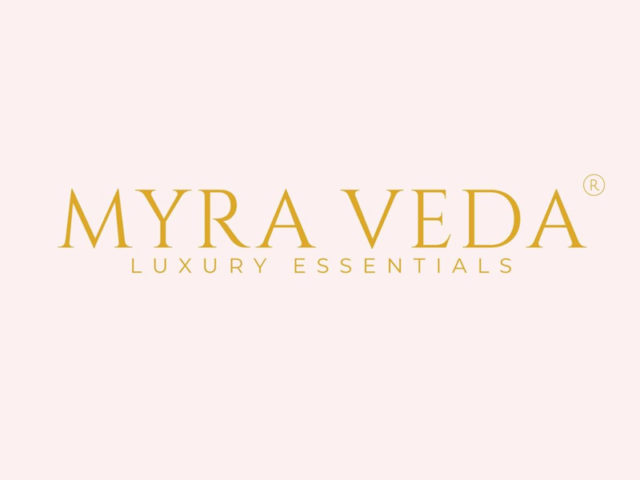 My journey with formulating my own self-care products began out of my mother's kitchen when I was 6. More professionally so when I began studying advanced cosmetic science as a law student. I purely created skin care, hair care and mineral makeup products for myself and my loved ones because I did not trust commercially available brands including the big luxury brands.
I could easily see through the loopholes and marketing gimmicks used by even the most popular mass market and luxury brands. Hiding ingredients behind "base QS/natural base" and only stating "key/active ingredients" instead of all ingredients used, made me really jittery because I wasn't given my right as a consumer to make an informed choice about what goes on and in my body (not many people know this but whatever you apply on your skin has a chance of penetrating into the body through the dermal layers). By 2016 I had my own laboratory which became my happy place.
The birth of Myra Veda was rather organic since it became difficult to manage my job because of unending orders coming my way for my products, which began gaining popularity purely through word of mouth. I was spending more and more time in my lab creating formulations for people to tackle their specific skin and hair problems. When my products worked for them, they further recommended them to others. Before I knew it I had a loyal client base. That's when I was pushed by these same customers and my loved ones to start a brand.
3. Did you always know you wanted to work in this space?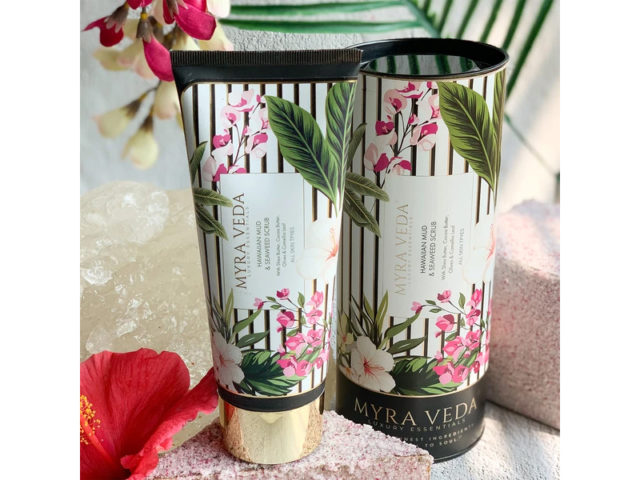 Like I mentioned earlier, I had absolutely no intention of creating my own brand/working in this space. I was content formulating and creating products for myself and my loved ones.
4. What was the first milestone and how did you get there?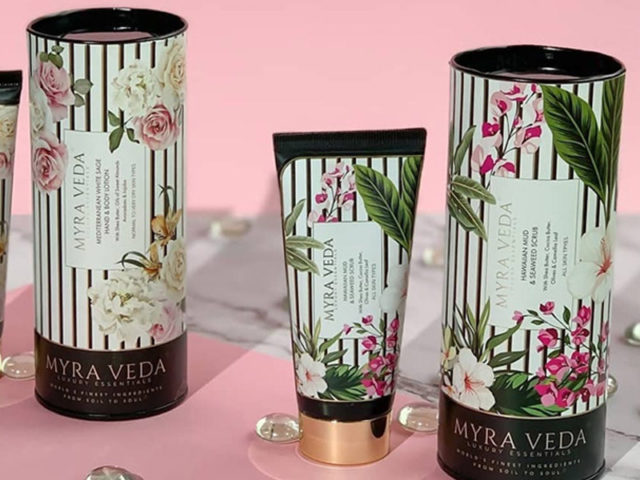 Even before Myra Veda was incorporated as a company or registered as a brand, I got an order for 350 huge hamper boxes for Diwali gifting since my lab-made products back then were loved by many due to word of mouth. I couldn't believe I was trusted with an order worth 8.5 lakhs even before I had a formal brand. I'm eternally grateful to all my supporters, mentors, well wishers and customers for pushing me to do this.
My parents, especially my father who has been my role model in many aspects of life has gone above and beyond to encourage my talents in every possible way, he is usually the first person to give me the best constructive criticism for all our R&D samples too, often from unique perspectives that I ordinarily wouldn't consider, owing to his immense knowledge on pretty much everything under the sun.
5. What are your tips for an aspiring entrepreneur who wants to enter this space?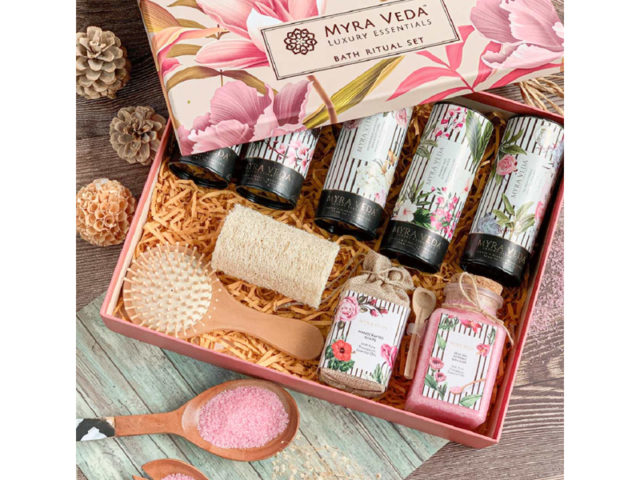 This space has a lot of new entrants of late and while some are exceptionally good and know what they're doing, many are simply marketing products they don't understand well that are often just cheap mass produced cosmetics imported from China.
Some on the other hand just take a workshop or look at DIY internet content only to immediately start a brand often selling potentially dangerous products based on half knowledge, in fact this practice gives a bad name to so many home grown brand owners and researchers who actually know the science behind what they're selling.
I honestly feel that one shouldn't be in a hurry to sell skin and hair care products until they are 100% convinced of their safety, backed by scientific tests. So my tips for an aspiring entrepreneur in this space would simply be:
1) Don't be in a hurry to start capitalising on products just for profits, do your research, understand your audience, get your products professionally tested for safety (of course not on animals!) and definitely get feedback from people that will be able to offer you constructive criticism before launching something that could even harm the long term reputation of your brand. Once you've got this sorted, go ahead and begin the journey as it's definitely exciting!
2) Whether you're in this industry or any other, it always helps to get a good mentor. I've been extremely lucky to be taken under the mentorship of Mr.Venkatraman Sheshashayee of Radical Advice. Not only did he guide me generously with a roadmap and business plan for the brand, but has played the most active role in solving some of my biggest professional and personal problems & dilemmas. In fact, he was one of the loudest voices in me taking on this entrepreneurial journey and I can't thank him enough. Get yourself an experienced mentor who will believe in you this way.
3) Now that your other aspects of education, knowledge and guidance are sorted and you're ready to take the leap, just have mad faith in yourself and that things will work out. But God forbid they should not, because let's be honest there are a million problems and hurdles that will definitely come your way, learn the art of non-reactivity. Our mind is our greatest asset but with the potential of becoming our biggest liability if we don't learn how to train it.
It is so important to be calm in tough situations and I cannot emphasise that enough. Something that personally helps me is mindfulness meditation. If you don't know how to begin, start with guided mindfulness meditation sessions and start taking control of your mind by following your breath and letting all thoughts just pass by. Be a witness to your thoughts instead of getting involved with them and this practice will help you deal with all the stresses that life and entrepreneurship will bring your way. It won't solve your problems, but you'll definitely learn to deal with them so much better.
6. What were the 3 best business/financial decisions that you made?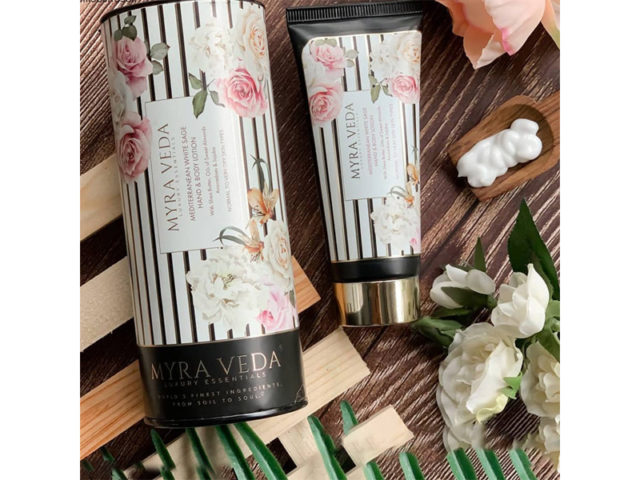 1) Hiring a team of women exclusively. The idea was actually to empower as many women as possible in this journey of Myra Veda, and that turned out to be fantastic because we have a sense of comfort, trust and understanding with each other and work much like a functional family by implementing our complimenting skill sets towards the growth of the brand.
2) Setting up a second lab in one of the rooms at my house during the national lockdown. Because of the pandemic I could no longer travel to my unit and laboratory on a daily basis and that was really hampering my work as most of my life is spent in a lab irrespective of whether I'm working, studying, researching, formulating or even taking a virtual meeting. So I decided to empty an extra room at my place and convert it into a mini lab with everything I could possibly need arranged systematically, just as it is in our main laboratory. Now I have close access to it anytime of the day or night, whenever inspiration strikes or I just feel like whipping up a fun formula for my husband and myself or even some guests, to pamper ourselves with.
3) In the initial phase I was really struggling with finding designers that could create something that would resonate with the brand ideology. After a lot of attempts at creating good packaging design I ultimately took it upon myself to make sure Myra Veda looks the way I love. Creating my own packaging designs and never losing control over the design and other creative aspects of the brand has to be one of the most important business decisions I've ever taken. People from over the world (including our vendors from different countries) were so impressed by them and funnily enough I received a few design consultancy offers. Now everyone I work with understands my creative needs and we're able to maintain that exceptional standard that sets us apart from the rest.
7. How long did it take you to monetise the venture? What was the turning point?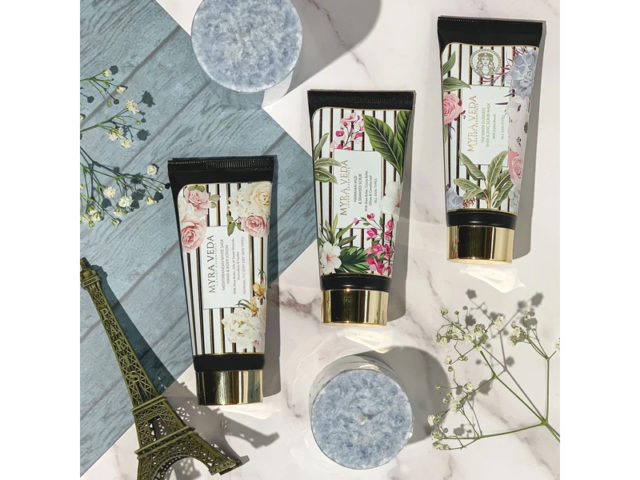 After years of hard work, R&D, creating designs, marketing strategies, crowd sourced feedbacks prior to launches, managing legal license, financial planning, finalising the manufacturing etc, we unfortunately launched bang in the middle of the pandemic so that was a big blow to us because we had sent products to 100+ influencers and the nationwide lockdown shut logistics completely so we lost a lot of momentum as a brand.
We've still done fairly well given the circumstances because our clients kept returning, making the client retention rate excellent. The turning point was when we started entering international markets. By early 2022 we're expected to be available at Sephora Singapore among many other premium stores across Singapore & Malaysia. Myra Veda is also entering eight other marketplaces across the UK and the European Union.
8. Are you looking for funding/have-acquired investment/intend to bootstrap your business?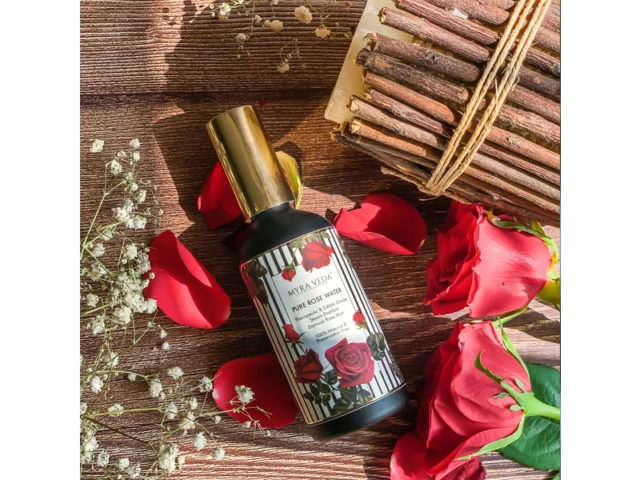 So as of now we're bootstrapped and heavily indebted in loans. We're in the process of starting our own manufacturing unit. A few big investors have been keeping in touch with me on a monthly basis since the last six months or so but I'm not ready to dilute our equity substantially so let's see how it works out and what opportunities come our way.
9. Who are the key employees/vendors you need to secure to work in this space?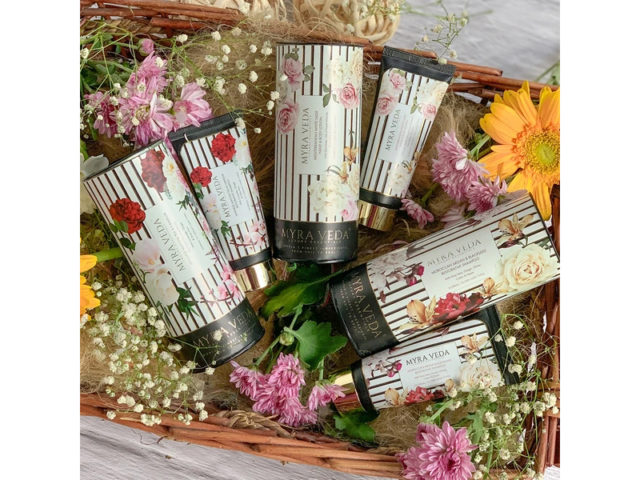 I'll start with talking about raw material vendors who have to be extremely reliable to maintain consistency in quality and availability. Your supply chain needs to be strong for uninterrupted operations. We've worked hard to find extremely reliable vendors around the globe that cater to the biggest international luxury brands as well.
It was a challenge because their minimum order quantities were too high but since we never compromise on the quality of our ingredients and products, we've adhered to buying a lot more than we forecasted initially. However, given how well the brand has been doing, not only did our first inventory of raw materials finish in no time, we now source thrice the amount we started with. The added advantage to this is that we have great relationships with our vendors who even take upon our customised requests that give us a substantial edge over the others.
The second key partnership is with packaging vendors. We chose the best packaging experts in India for our sustainable and recyclable packaging which again came at the cost of extremely high minimum order quantities. The good thing about packaging is that it isn't perishable but the biggest con is storage space and believe me, it takes a lot of it. We've managed to convince our vendors to keep supplying the big orders in installments to us and despite that we've had to dedicate 3000 sq.ft to packaging inventory alone.
Thirdly and very importantly are our logistics partners. We rely on many of them to ensure that our customers get a timely delivery in the best condition. We're a D2C brand and having an excellent system for logistics is literally our bread and butter so we take it pretty seriously.
10. How do you intend to scale up/expand your business in the next 5 years?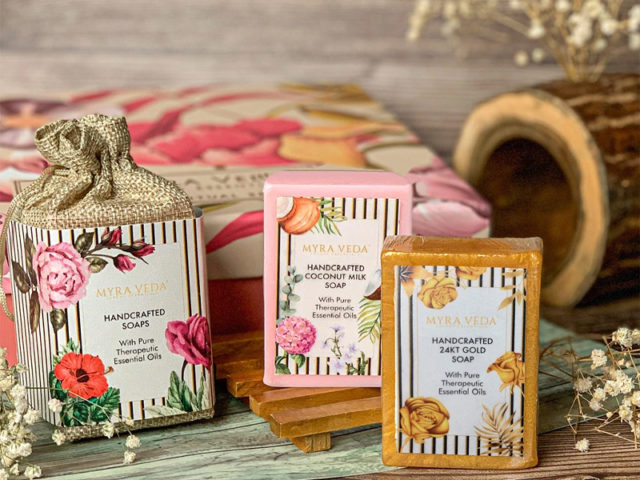 Well there's a lot to be said here but if I was to put it broadly in three points, it would be:
a) Coming up with new categories to become a favourite one stop solution for clean & organic skincare haircare and make-up needs.
b) Targeting global markets more seriously as our products receive very widespread appreciation in international markets. We're already in the process of being available at Sephora Singapore among other premium stores in Singapore and Malaysia. Apart from that we're in the process of entering eight different marketplaces across the UK and the European Union.
c) Creating a strong hold in the offline retail sector. Myra Veda is already available at 50 lifestyle stores in their luxury segments, across Maharashtra & Goa so the next obvious step is to expand that with pan India availability.
11. How has your business pivoted after the lockdown and in light of the pandemic?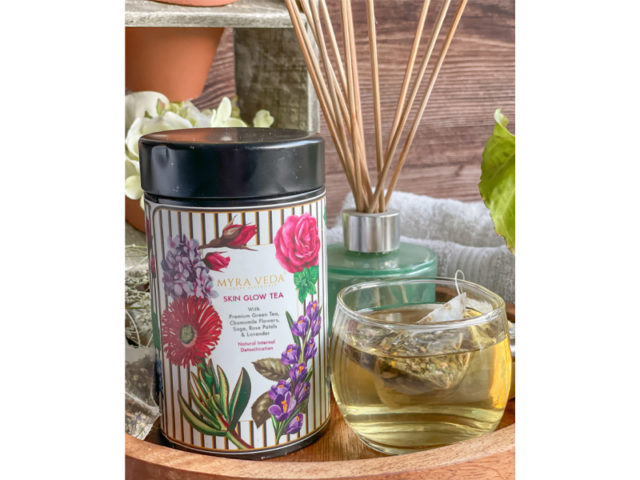 Very unfortunately we launched digitally bang in the middle of the first nationwide lockdown in 2020. This was after we had dedicated years together to reach the ultimate brand launch, for which we sent our products to more than hundred influencers who were supposed to start publicly giving their feedback and tagging us. But because of the lockdown all logistics stopped playing and it gave us a scare because if influencers were to start talking about the products when there was no way of shipping them to potential customers, we'd end up losing momentum. So we requested them to wait till logistics were allowed to resume, which took its own sweet time and the momentum was already lost as many influencers had started posting already.
So the first few months were horrible with no revenues and so many salaries to be given to our team of women, many of whom completely rely on these salaries to sustain their livelihood. Women in our upper management were supportive and gracious enough to take only half their salaries then and the balance when the company would start earning, only so that our team members in need don't suffer. I'm forever grateful to them for that. I had to take out a huge loan yet again that time around.
The brand started getting its due recognition and appreciation once logistics started, as was expected. While our business managed to do well given the circumstances, I genuinely felt sad looking at the state of so many businesses in different industries around us shutting down left right and centre. None of them deserved it and I do sincerely hope that their entrepreneurial spirit isn't completely dead. While the pandemic is still ongoing, here's hoping that the days of misery to health and the economy will be behind us soon enough.
Instagram: https://www.instagram.com/myraveda/
Website: https://www.myravedaluxury.com/
About Self-Starters
We spotlight inspiring women who are entrepreneurs or have skill-based passion projects and are willing to share knowledge, advice and tips about getting started in the space. Each Self-Starter's story will be highlighted in a prime slot on the Homepage for a whole week, after which their story will appear under the 'Work' category on The Channel 46.
Think you're a Self-Starter or know someone who is? Drop us an email to be featured on The Channel 46 at [email protected]