In recent years, email marketing may have earned itself a bad reputation, thanks to clickbait, glitchy content and phishing. But if done right, email marketing can be just what you need to take your small business to the next level.
Here's a beginner's guide to email marketing that teaches you how to set up a campaign, use email marketing to grow your business and the metrics you need to be tracking to know if your strategy is working.
6 Advantages Of Email Marketing
To understand why emails should be a part of your marketing strategy, let's take a look at the main advantages of email marketing. 
Email marketing tends to be high-performing and features a high ROI if done correctly.
Email marketing is extremely cost-effective.
It is quite predictable and is not affected by variables like algorithm changes.
With email marketing, the metrics are trackable and you don't have to wait too long to check if a campaign has yielded results.
Email marketing can help you build credibility and establish trust among customers. Surveys suggest that people prefer emails over SMS, push messages and direct mail.
Email communication is quite versatile. Email marketing gives you a lot of scope for relationship building, marketing and expanding your customer base.
How Does Email Marketing Help Small Businesses?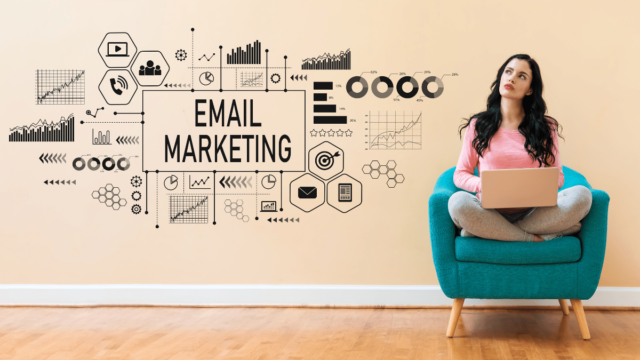 While email marketing is great for any business, it is especially beneficial for small businesses. Here are a few reasons why you need email marketing for small businesses.
1. A Cost-Effective Method
Email marketing requires little to no investment and can bring great ROI. Since small businesses have low marketing capital, it's a cost-effective way to reach the masses and communicate with potential leads.
2. Email Marketing Is High-Performing
Low capital also makes it harder for small businesses to risk failure. You will know quickly if your marketing strategy has worked and can rework it till you crack the formula. Once you've understood the kind of subject lines, body copy, and content your subscribers like, you just have to duplicate the effort—the results will be consistently good.
3. A Way To Understand The Customers
Email marketing opens up a channel for direct communication with customers. It can help small businesses get to know their prospects, plan their strategy accordingly and grow their business. It's a two-way process where businesses can track and learn from the customers' responses.
4. A Way To Connect On A Personal Level
Unlike most marketing methods, email marketing leaves a lot of room for personalization. You can segment your subscribers into different lists and send out personalized emails for each list. It can help you stand out and establish trust with your (potential) customers.
5. Boost Brand Recognition
By consistently offering valuable content to your subscribers through your email marketing campaigns, you can increase your brand recognition. In time, they will begin to recognize your emails and even end up anticipating or waiting for them. Brand recognition is vital for small businesses, especially in the early stages.
6. Can Help Increase Sales
By coming up with unique email marketing ideas and creating relevant and targeted email content, you can encourage your readers to take action. As a small business, you can use email marketing to boost referrals, sell to prospects, re-engage customers and upsell to current buyers.
4 Steps To Set Up A Successful Email Marketing Campaign
Here is a step-by-step guide to building email marketing strategies that yield excellent results:
Step 1: Build Your Email List
You require a list of contacts to send out emails and for that, you need to create popups and sign-up forms. Once people subscribe to your email list, you can send them newsletters and promotional emails.
Step 2: Decide Upon Email Type
Now that you have prepared your email list, it's time to decide the type of email you will be sending out to those who've signed up for it. A lot of factors need to be considered while picking an email type including your requirements, business size, resources, audience etc. So basically, there are 5 main categories of emails:
Welcome emails for greeting new subscribers and welcoming them on board
Blast emails which are used for general announcements
Promotional emails are sent to update the subscribers about incentives, offers and benefits
Reminder emails for reminding the customers to take action. For instance, a reminder mail can be sent to subscribers who have left items in their cart without making a purchase
A monthly newsletter to sum up what has happened and to give your audience a glimpse of what they can expect in the future
Thank you mail sent out to thank the customers for being loyal and helping you grow
Step 3: Designing Your Email
Before starting your business, you must have conducted in-depth market research to get to know your target audience better. Use that knowledge to design your emails. The more it resonates with your subscribers, the better results it will bring in.
Your email needs to have an appealing tone and design and it should be able to grab the attention of the readers. It should be informative and persuasive. Not only do you need to put together the perfect words, but also make sure it has appealing visuals so that your subscribers don't simply skim through it without clicking on action buttons. Yes, every mail should have at least one CTA (Call To Action). You can use CTAs for a variety of things like redirecting them to your website, signing up for a service, taking a survey, checking out your social media, or even contacting you for further information.
Lastly, pay special attention to the subject line. All your efforts are in vain if your subscriber doesn't open your email. And a catchy subject line that stirs up intrigue is the gateway to good open rates. You can use humour, pop culture references, curiosity, incentive, and a whole lot more to drive intrigue in your subject lines.
Step 4: Track Your Progress
Email marketing tracking can help you understand what works and what does not. The kind of response your email campaign receives from the customers can help you learn so much. If your strategy is working, you can use it as the basis to plan your next email campaign. In case you are not getting the response you hoped for, it's time to switch to a new plan.
The great thing is that most email marketing platforms offer relevant metrics about your campaign. It would include open rates, click-through rates, mailboxes reached, and a whole host of numbers that offer great insight into your audience preferences and interest.
How To Grow Your Business Through An Email Campaign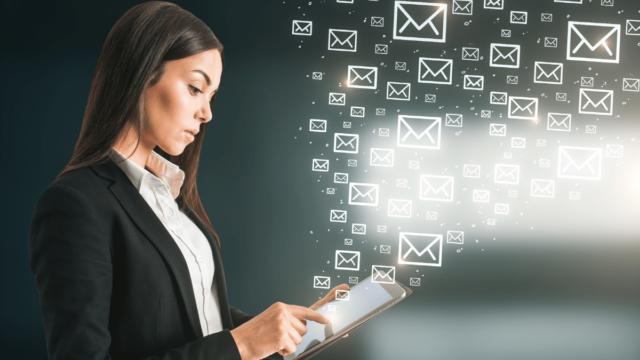 Here are a few email marketing tips you need to keep in mind while planning out your email campaign:
Segment your subscribers into different lists based on their preferences. This will help you send out more personalized content, thus improving your relationship with the subscribers.
Always design your emails for mobile too or use mobile-responsive email templates for your emails.
Research and use the latest email design trends to grab your subscribers' attention.
Make the process to register and subscribe easy.
Offer incentives and discounts to people when they join your email list. This will bring in more leads.
Performance Metrics You Need To Track To Measure The Success Of Email Marketing
Measuring the performance of your email marketing strategies will help you improve your strategy and get better returns. Use these email marketing metrics to determine the success of your email marketing strategies:
Open rates or the number of emails that were opened as compared to the number of emails delivered.
Click-through rates, which is the total number of times a CTA button was clicked in comparison with the number of emails delivered.
Referral traffic or the total number of site visits that were a result of emails.
Conversion rates or the total sales against the total number of delivered emails.
Unsubscribe rate: Number of subscribers who unsubscribe from your mailing list.
Bounce rate or the percentage of emails that the recipients' server rejected.
Although social media has completely changed the marketing game, emails are still successfully holding on to their position of being a leading marketing channel. Always make sure to #BeALittleMore creative when it comes to creating your marketing strategies. The right email marketing strategy can help you build your brand, grow your revenue, and meet your marketing goals without costing you a lot of time or money.
Open up like never before and participate in conversations about beauty, entrepreneurship, mental health, menstrual & sexual health, and more. Desi women, join our community NOW!