Farhan Akhtar and Shibani Dandekar's wedding has been hitting the headlines for quite a few days now. Quite understandably, it's the ace director Farhan Akhtar's wedding after all. There are various other factors at play if you think about it deeply. Not that anybody's really talking about it out loud. Not in a normal tone at least. It's all hush-hush.
Let's do some digging and talk about the taboos that Farhan-Shibani broke with their wedding and some trends that they set, albeit subtly. 
Intimate Wedding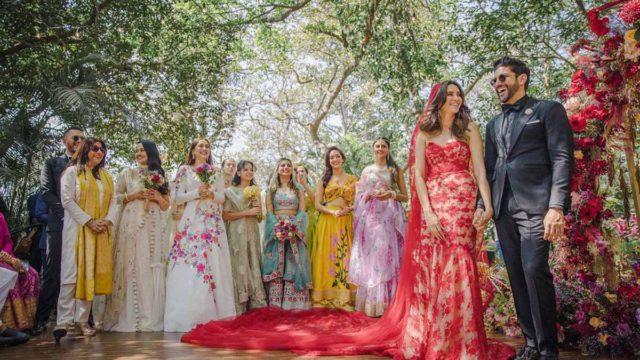 Nope, there was no hype or hoopla about the wedding event, although wedding speculations were on. The wedding was held at the actor's father, Javed Akhtar, and step-mother, Shabana Azmi's (Oh, another second marriage!) Khandala farmhouse, Sukoon. No destination wedding, not much sho-sha. No nikah or a traditional Maharashtrian wedding either. It was a quiet and intimate affair with only friends and family. With the pandemic restrictions having been lifted to some extent, the wedding could have been a tad bit bigger in proportion, but looks like the now newly wedded couple wouldn't have it that way (as the pictures and reports show).
What You Can Do?
If you relate to an intimate wedding over a Big Fat Indian Wedding, go for it! It's YOUR wedding, right? Call the family members and friends whom you value and vice versa, and who hold a special place in your life. Plan an intimate gathering with not much taam-jhaam, a carefully chosen and selective menu, and you'll be sorted with the wedding arrangements.
Unconventional Wedding Outfit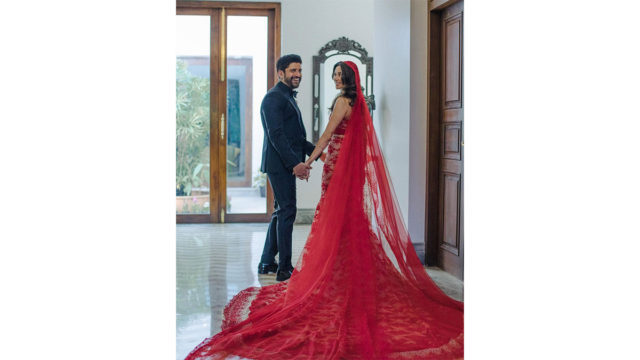 After a huge string of Sabyasachi celebrity brides, in walked Shibani, wearing a lace gown instead of the traditional lehenga. And while she stuck to the bridal colour palette with red, her veil and fishtail gown were anything but conventional. No wonder the bride was seen dancing to her heart's content—she wasn't being weighed down by 35kgs of embroidery and gemstones!
What You Can Do?
If you'd like to go this route, opt for a gown-like silhouette instead of the traditional lehenga—it doesn't even have to be an actual gown. Also, veils are a huge trend in 2022. Lightweight and fluid, they add just the right amount of drama without the heaviness of the traditional dupatta on the head.
Second Time Lucky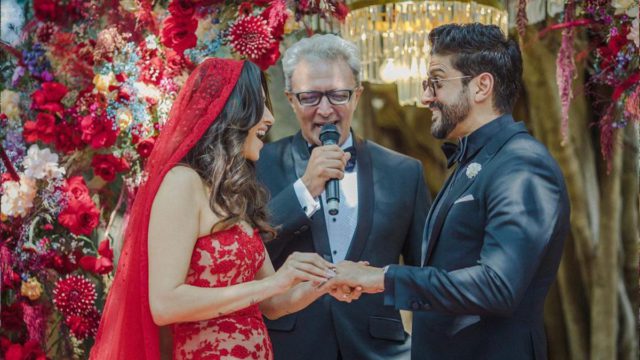 Farhan Akhtar was previously married to Adhuna Bhabani, a hairstylist. Oh, he was already married once before? He is getting married AGAIN? What is the guarantee that this marriage will last? There go the conservatives, poking their nose and their woes where they don't belong!
What You Should Do?
It takes two to tango. And when the tango isn't quite synchronised, things don't go right. It goes left. It's human to err and the first decision may not have been the most suitable one. Or, the paths had crossed but went in opposite directions after a point in time. It's okay to get up and try again. Real life mein pyaar ek baar se zyada ho sakta hai. Especially if you grow out of, or grow apart from your partner. 
Inter-Caste, Inter-Religion Wedding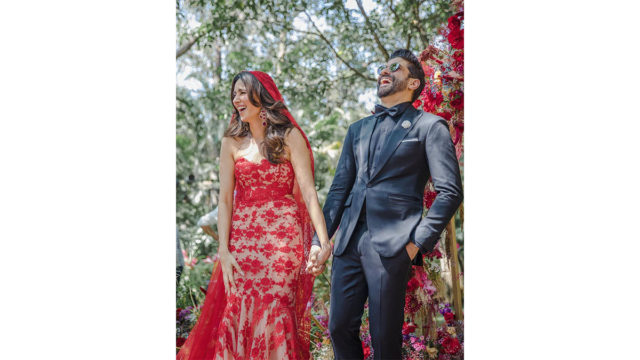 Extremists see love jihad, all we see are two people madly in love, celebrating and promising themselves to each other. Jab Miyan Biwi Raazi Toh Kya Karega Qazi?
What You Should Do?
Leave the naysayers far behind and get on with your life. It's you who will be sharing your life with your partner. If your love sees no religion, no caste, no creed, then there should be no barriers, mental or otherwise, keeping you unhooked from your loved one.
Saas-Bahu & Saazish No More!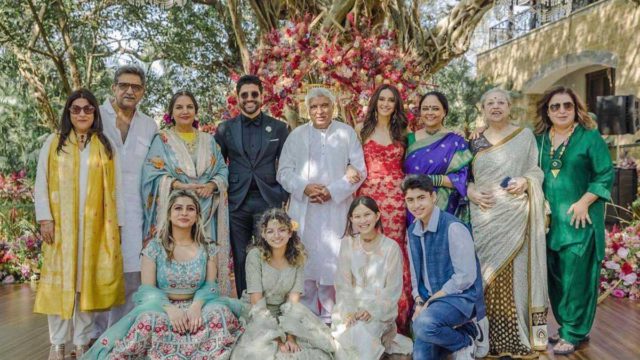 Shabana Azmi, the new mother-in-law, shared pictures of a grand family get-together on her Instagram profile? Who all did the pikchar include? Apart from the couple, it has the new parents-in-law, Javed Akhtar and Shabana Azmi; Javed Akhtar's first wife, Honey Irani Farhan's children from their first marriage, Shakya and Akira; Shabana Azmi's sister, Tanvi Azmi, Farhan's sister, Zoya Akhtar, and Farah Khan.
Wait, what?! A big extended family and no gossip? Where is the juicy gossip related to saas and bahu, and the takraar between them? What's a wedding without that? Oh, it's all a show because andar andar kuchh aur hi chal raha hoga. Some may say, agey agey dekho hota hai kya because "pikchar" abhi baki hai mere dost! With so many sets of in-laws to tackle from the new father-in-law's more-than-one marriages, World War III is just about to begin.
What You Should Do?
In one sentence, carry on with your lives. Nowadays, often saas-bahu relationships are not what is made out to be in TV serials. In-laws have started treating their bahu as their own daughter and newly wedded women have also become more understanding of their saas. An instance of this is the saas-bahu jodi who pitched their entrepreneurial venture on Shark Tank India. Times are changing indeed and it's time to change certain misconceptions too.
Stepchildren, So What?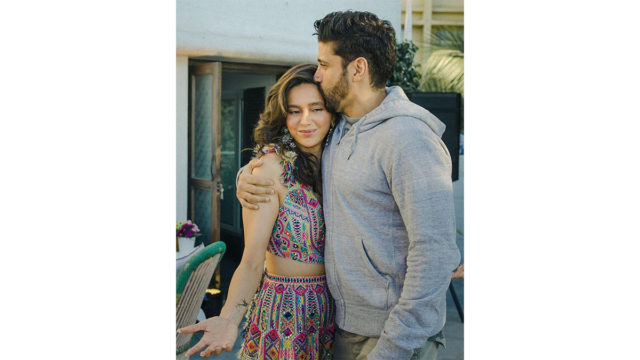 Readymade children, not a good idea. You should have your own children, beta, said the aunties while sharing mooft ka gyaan. Here, Shibani Dandekar-Akhtar, as she's changed her name to on Instagram, has not one but two readymade children! Kya pareshaani! Your children should have your own blood, said another aunty. Otherwise, what is the use of having children at all, said yet another.
What You Should Do?
How should it matter whether children are from a previous marriage, or born out of wedlock, or adopted, or …. It's a couple's (or single parent's) decision and decisions vary. Period.