If you remember Deepika's four-strand pearl necklace from the #DeepVeer wedding, you know how beautiful pearl jewellery looks. The city of pearls, Hyderabad is the famous place to buy quality pearls for the best prices. The city has held the top place for the last 400 years and it hasn't disappointed delighted customers when it comes to pearl shopping. The artisans present here have some real skills when it comes to processing pearls and their technique has been passed down through generations. If you are in Hyderabad and are looking to invest in some pearl jewellery we are just about to tell you the top 10 places.
Top 10 Places In Hyderabad To Shop Pearl Jewellery
1. Modi Pearls (Original) – Gulzar Houz Circle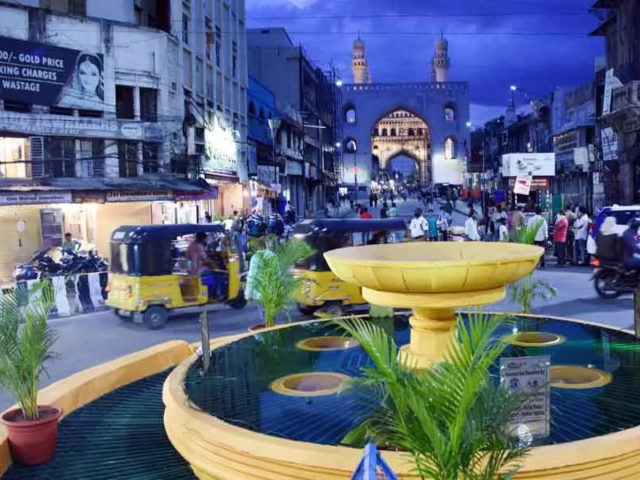 The finest of Hyderabad Modi Pearls won't disappoint you as you look for your next favourite pearl jewellery item. They are known for their incredible range of designs as they have a huge collection of beautifully crafted jewellery. You can find items that can find a place in your everyday style such as thin pearl rings. Located beside Gulzar Houz Circle in Telangana, here you can find the most precious pearl pieces.
2. Koti Sultan Bazaar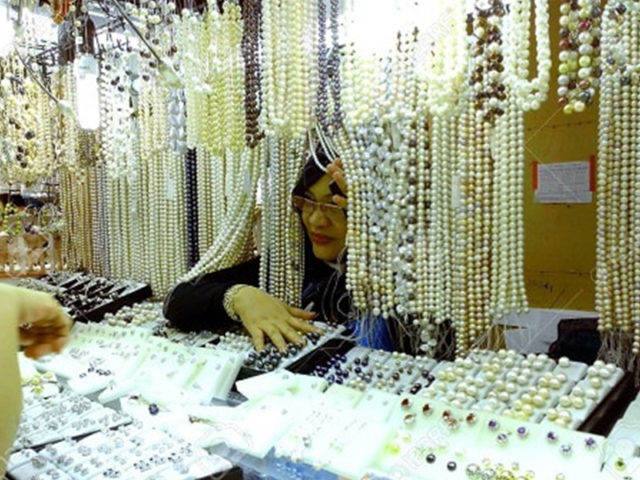 Koti Sultan Bazaar is one of the oldest destinations to shop in Hyderabad. This market is located in the commercial extents of Abids and Koti and is easily the most famous place for pearl bangles. This market is also famous for silver jewellery. You can seek out nice earrings along with the bangles. Always bargain the best you can when shopping from here as the vendors are open for negotiation.
3. Laad Bazaar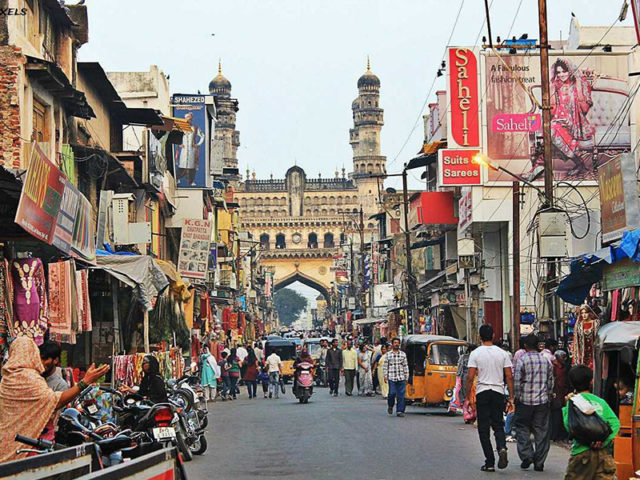 Another famous market for people in Hyderabad, Laad Bazaar is located near the Charminar close to the Makkah Masjid. This is an old market as well that's known for the largest collection of colourful bangles. You can find stuff here for as low as Rs 100 and find pearl bangles worth Rs 500! And as we love a good shopping experience on a budget, this place is a must-check-out for various reasons. One of them being, shopkeepers here can tell you some amazing stories about their bangles.
4. Basheer Bagh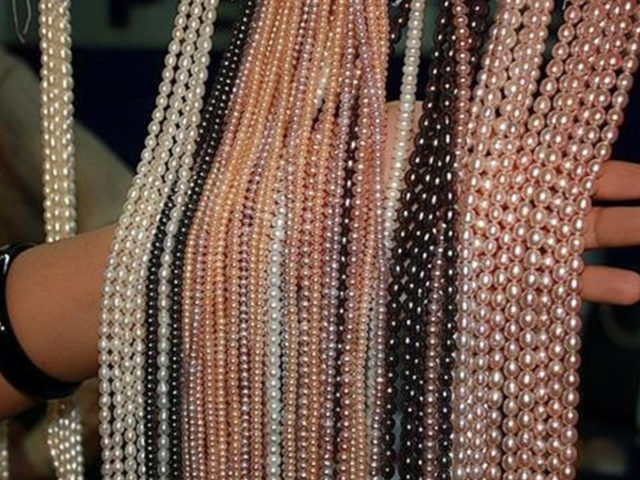 Basheer Bagh is one of the most occupied commercial areas in Himayat Nagar. As here you can get pearls in every shape and size, that too, at wholesale rates. One can find authentic saltwater pearls from wholesalers and apart from this, you can also look out for gorgeous Kundan sets.
5. Nampally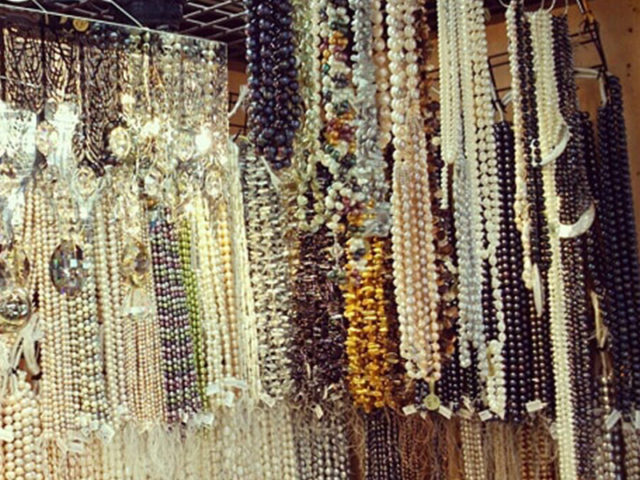 Nampally is known for the nation's famous exhibition called 'Numaish' which is held around 1st January to 15th February. Located just 1 km away from Basheer Bagh, in this shopping fest you can not only find genuine pearls but you get everything you can think of. Clothes, footwear, bags, wallets and whatnot.
6. Begum Bazaar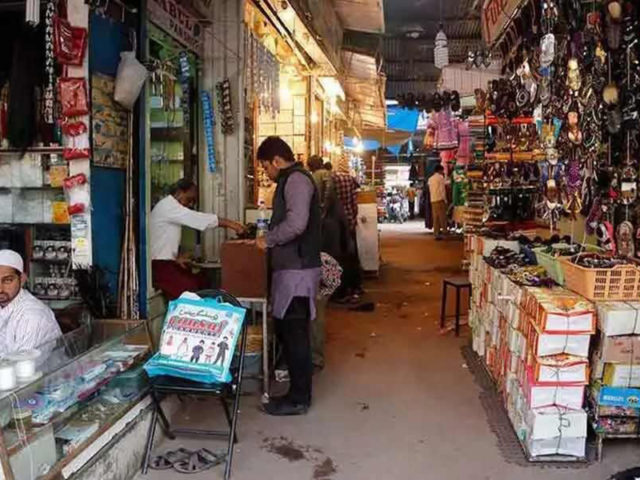 As the name suggests this one is the bazaar for the brides. Begum Bazaar is the largest commercial shopping zone in Hyderabad and the oldest too. Originally famous for brassware, here you can totally find pearl sets in some wholesale shops. Before shopping from Begum Bazaar, make sure you are aware of the market rate otherwise you'll end up paying double the actual price.
7. Pot Market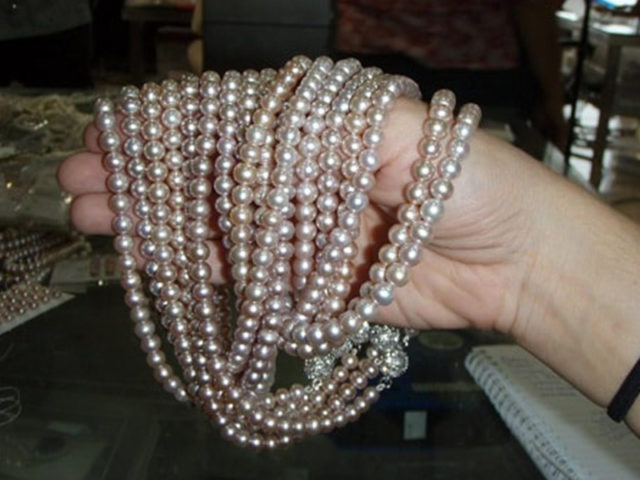 Pot market located in Secunderabad is famous for its well-defined pearl collection in both cultural and genuine patterns. Although there is a hike in price here compared to one of the Charminar bazaars, it is all worth it because of the quality of the pearls. You can go and explore the old shops located here and compare prices to get your jewellery at the best rate.
8. ​Madina Market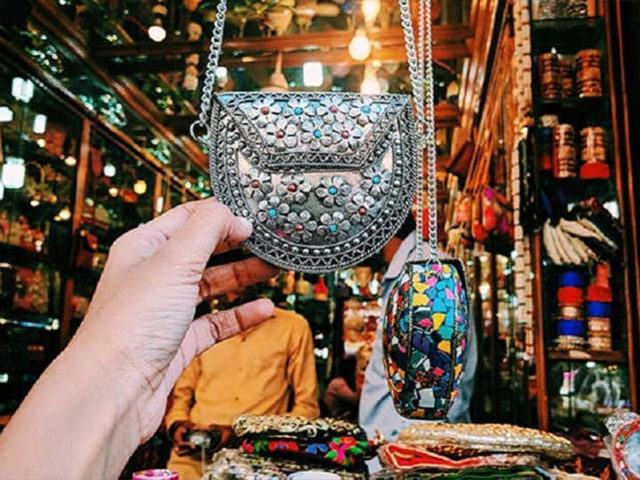 Madina Market, close to Charminar, has gained its name because of the famous old Madina Hotel building. Here you can find the most famous pearl showroom called 'Madina Pearls & Jewellery' where you can find all kinds of pearls at reasonable prices. If you want quality pearls at affordable prices, Madina Market is your match.
9. Pattherghaati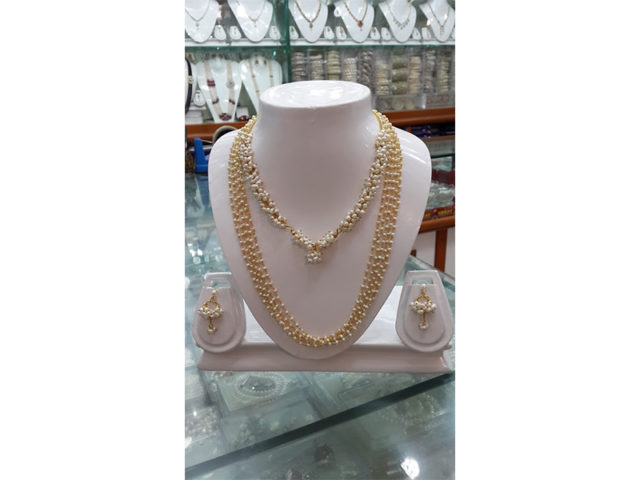 Located right beside Madina Market, Pattherghaati is famous for being flooded with pearl shops. You can find pearls here with a lot of variety ranging from Rs 100 to Rs 10,000. If you just want to go shop for pearls, Pattherghaati is a must-visit place for you.
10. Moazzam Jahi Market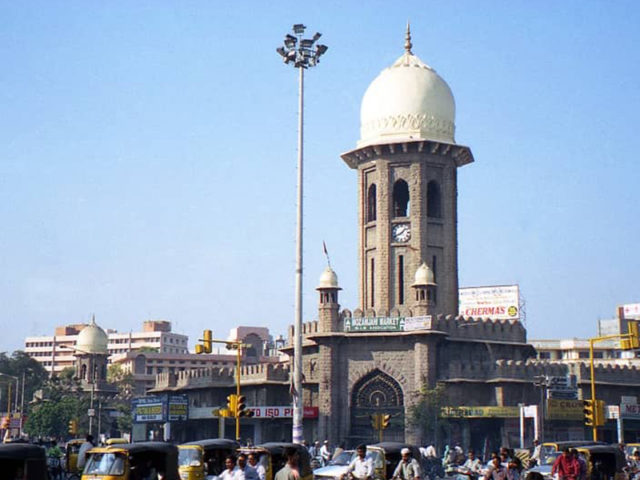 This market is most famous for dry food items but because Standard Watch & Electricals, Abids is located here this is also a must-visit. If you are looking for pearl accessories rather than pearl jewellery you can get beautiful pearl watches from this market. The place is also known for being the greatest clock tower that resembles the Gateway of India.
Though there are pearl markets in every corner of Hyderabad, a lot of them can make you pay more than you should. Visit these places that are genuine and one of the best markets to shop for pearls at. If you're in Hyderabad, treat yourself with some pearls and do let us know in the comments which one you choose.