Back in 2012, a subscription-based service called Fab Bag caught the fancy of young women who would receive tester-sized pieces from different beauty brands in a pretty zipper pouch every month. No one would have guessed that 3 years later, the founder would go on to build one of India's biggest D2C makeup brands of her own. Vineeta Singh's SUGAR Cosmetics is primed for the new generation. The high-quality makeup is long-lasting and perfect for everyday wear; it is formulated keeping in mind the tropical climate of India. A digital-first brand, SUGAR Cosmetics has managed to break the clutter and compete with both Indian and international brands. It is often commended for its brand marketing and omnichannel approach to distribution.
And so, The Channel 46 caught up with Vineeta Singh, Founder & CEO of SUGAR Cosmetics, who opens up about her zeal for entrepreneurship, discusses her business mantras, and talks about what it takes to build a brand in the competitive beauty business.
What is your educational and professional background?
After getting an IIT JEE Rank of 378 and graduating from IIT Madras, I pursued my MBA from India's top B-School, IIM Ahmedabad. With the basics of education, I swear by the importance of Mathematics in becoming a CEO or any C-level position for that matter. I feel it is one of those core skills for getting into an IIT or IIM. At the end of the day, your job is to create profit for the company, which is all numbers, and if you don't have a good understanding, it could be hard.
On the topic of college, I would like to share an experience that helped me. While top institutes like IITs and IIMs help and guide you in your journey, they are not the only criteria for making it. It takes perseverance, the zeal to keep going, and my 4H mantra – Hunger, Hustle, Humility, and Humour that keeps me on my toes, always.
What prompted the idea for SUGAR Cosmetics?
In 2012, my team and I had been running a Direct-To-Consumer beauty subscription venture that served a young 18-30 year old demographic when we noticed a shift that was underway. Our close proximity to this TG, a closed-loop feedback-gathering system and the ability to send 200 products each year to 100,000 women gave us a very unique vantage point in the industry. As a result, SUGAR Cosmetics was born to address a white space in the industry that was being overlooked.
Through SUGAR Cosmetics, we want to make beauty accessible for Indian women with affordable high-quality products that are specifically curated to complement Indian skin tones. Our products are of more value than the price tag we command—it will be hard to find products that are more pigmented, longer-lasting and more suited to the Indian skin tone. SUGAR, as a brand, has always been the anti-establishment, more creator-than-celebrity-led voice in a cluttered market where brands spend more time talking about discounts than the power of beauty and cosmetics.
Did you always know you wanted to work in this space?
I was pretty positive since the beginning of my career to build something with women as the core customer. So when my first startup didn't scale, I decided to launch a beauty subscription company with my co-founder, Kaushik Mukherjee, in 2012. The 200,000 women who shared their detailed beauty preferences with us were at the heart of our pivot to SUGAR Cosmetics, which launched as a direct-to-consumer makeup and beauty brand in 2015.
What was your first milestone and how did you get there?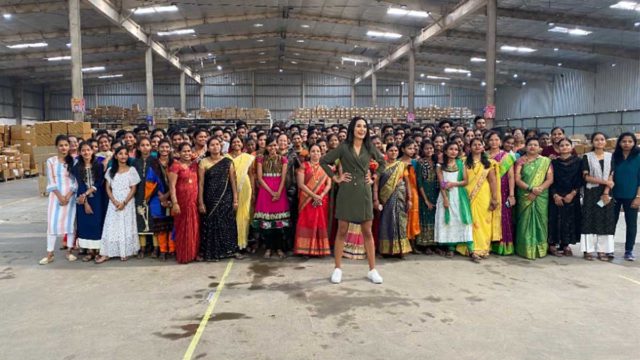 One of our first milestones was when SUGAR launched matte, long-lasting makeup with shades for Indian women, and received more than 2 lakh online reviews with 4 to 5-star ratings. We designed the range keeping Indian women in mind, specially curated for them. At the time, we were a new brand and to have a product go viral digitally through women talking about it on Instagram was heartwarming. To this day, the lipstick range is our best seller!
What are your tips for an aspiring entrepreneur who wants to enter the competitive space of beauty?
It is very essential to understand and be clear about the problem statement that you are trying to solve. The market is cluttered and the competition is fierce, so the only way to stand out is to create a unique solution to a problem that is faced by your core TG.
Additionally, it's imperative to be consistent. The only way to build a consumer's trust is to be consistent over the years with respect to packaging, product, quality and design.
Another point to always keep in mind is that consumers are very price sensitive, so it's vital to get the pricing right.
What do you think were the 3 best business decisions you made and would share as advice for next-gen entrepreneurs?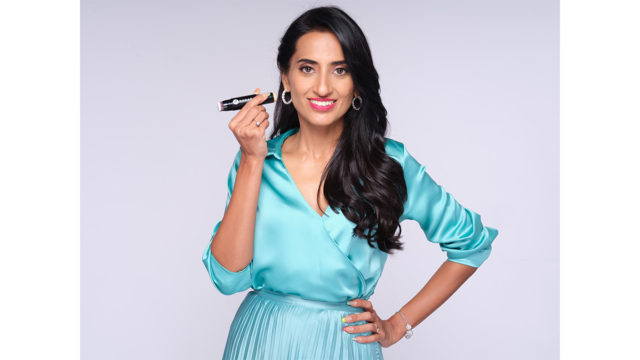 Professionally, some of my biggest takeaways over the years have been to always understand your consumer—listening to their needs and working in tandem with them is extremely crucial. This has helped us launch premium quality products perfectly suited to the Indian consumer.
Another key decision was to not stop the expansion of our retail footprint even in 2020, as soon as we saw the markets slightly opening up. This was during the pandemic when the biggest players were leaving the retail space, and we could bag the precious brick-and-mortar spaces at better prices. This decision was on the back of a crucial learning that one should not stop making bold and brave decisions while staying strong and focused on what they are building. This decision helped grow faster than the rest of the competition when the markets got better.
And lastly, I learnt both personally through my journey as a runner and an entrepreneur that no matter what challenge is thrown at us, agility matters. All of my business decisions were and will be made keeping this in mind.
As someone who has raised funding, what would you say are the 3 key deciding factors investors look at before investing in a company?
Being an entrepreneur and angel investor myself, I know that running a business is a lot like running a marathon, it has a never-ending set of challenges, roadblocks and setbacks. Hence, while investing, I always evaluate the entrepreneur running the business. I like to invest in entrepreneurs who are resilient in the face of adversity, the ones who think long-term and are not fazed by short-term setbacks. Someone who won't give up when faced with minor and major failure.
Additionally, I also look at the market size for the product and the problem statement that they are solving through their business. While I don't necessarily have a favourite category, I always tend to lean towards companies that are in the consumer business space with women as their primary customers.
As a judge on Shark Tank India, what are your thoughts on some changes that could help encourage more female entrepreneurs in India?
The entrepreneurial spirit has always been strong in India. The Shark Tank India show only accelerated the process. And it brings me great joy knowing that 50% of the companies that were funded during the show were women-backed or led. The show presents young entrepreneurs with a great opportunity to showcase their ideas and their company's vision. And what women need to see is women succeeding and their success stories being celebrated.
Open up like never before and participate in conversations about beauty, entrepreneurship, mental health, menstrual & sexual health, and more. Desi women, join our community NOW!