A profession that took off after the early 2000s, being a DJ is still considered a side gig one takes up while doing their 'real' job, especially by desi parents. But, for many individuals, it's their passion, their career, and their happy place.
This week, The Channel 46 caught up with DJ Gouri Sharma to understand how she found her path to DJ'ing, and also, what it takes to make it in this business. She shares her rollercoaster journey, some personal branding tips, and a list of early investments you need to be prepared to make if you're looking to become a professional well-paid DJ in India.
1. What is your educational & professional background? 
I am from Pathankot, Punjab and I moved to Delhi roughly around 20 years ago after finishing my schooling. I have a real love for education and learning. I've done all my studying through correspondence because I wanted to know about so many different things. I did my graduation and MBA; I studied and worked as an air hostess as well, for almost 16 years. I recently even accepted admission to law school, through correspondence again.
As for my professional background, I started in a call centre at Hutch (now Vodafone) for a few months when I moved to Delhi. I then worked at Taj and subsequently Claridges Hotel as a front desk executive. From there I went on to work as an air hostess at Kingfisher, and then Royal Jordanian before I moved back to India. My flying career ended after my stint as an air hostess for Sahara Shri (Subrata Roy) and his family on their chartered plane called Air One.
2. What prompted you to become a DJ & did you always know you wanted to be one?
Once Subrato Roy was under the scanner, I decided to leave the job. By this time, I had flown domestic, international, and charter (which is the best thing in India), and I had no interest in continuing my career as an air hostess. At first, it wasn't like I wanted to be a DJ. I just had the desire to learn something new, like I have had all my life. I can thread my eyebrows, I can do salon-level hair and makeup, I can stitch and knit, and I can do many other things because I've just learned them out of curiosity. When it came to music, I started with tabla; I love playing tabla. For months, I learnt from an ustad ji, and then I moved on to reading about music because all I knew was Bollywood and Hollywood songs. This was my introduction to house, techno, deep house, jazz, etc. I then followed this up by buying some DJ'ing equipment and self-studying through videos online. 
Finally, I landed my first gig. I ended up getting booked for 20-24 days for Lakme Fashion Week, Bridal Fashion Week and a couple of clubs and other show events. Even at the time, it was more about getting back my money's worth because I had spent so much on the equipment. It's not like I wanted to be DJ Gouri. It was only in 2014 that I started DJ'ing professionally. It was at the same time that I also got into Air India as an air hostess—I was doing both jobs side-by-side.
Through Air India, I got booked for the civil aviation ministry's shows. The management was very supportive. I began doing shows domestically, and then internationally too. Finally, I resigned from Air India in 2020 as it was no longer monetarily feasible. The airline industry had taken a big hit and flights were too few to sustain a living. Today, I work as a professional DJ and freelance now and then on private charter flights.
3. How long did it take you to monetise your talent?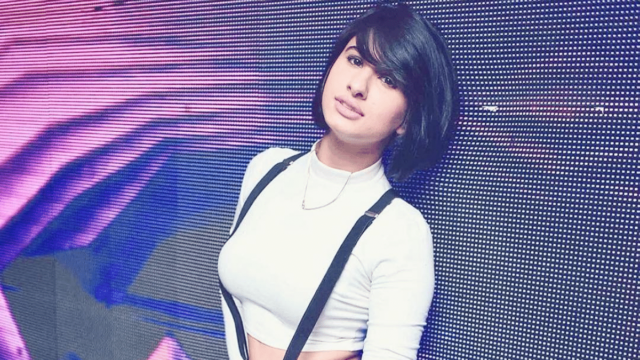 From day one, I've set this rule: Nothing for free, and certainly not my talent or time. I charged Rs 25,000 for my first gig; I bought my first home six years ago from my income as a DJ, without touching the money I was making as a flight attendant.
People in the music industry, especially DJs, tend to underestimate themselves. I think if you know your game, you can charge your worth. And I have noticed, that people's budgets are there and people do pay. It is a great industry to be in, to work with and to make money, especially if you work hard and you know what you're doing.
4. What kind of marketing strategies work best for you?
I believe in, "What you see, sells" (jo dikhta hai woh bikta hai). You need to know how to sell yourself. I am not the person I present on Instagram and at my shows; at home, I am totally different. But that personality that I project is that of the DJ side of me. After almost 8 years in the industry, I know what to put out there. People want to hear your music, but they also want to see what you do during the day and what is your routine like and what else you do apart from work. It helps them relate to you. So my marketing strategy is to show them who I am, and the bits and parts I am comfortable with them seeing while still protecting my personal space. My feed is a mix of music, professional DJ'ing gigs, me as a flight attendant, cooking and workout videos.
5. What are some challenges of being a female, especially in a male-dominated industry? 
Being an unmarried woman and staying alone is a challenge. Society does not make it easy. People judge you for everything. When I go to shows, people make fun of my clothes, my pictures, my hairstyle, my makeup, everything. But, the challenges of being a DJ, especially a female DJ go beyond how you look and dress too.
It is not easy for some people to see a confident woman at the console playing. In my industry, we have to do a handover once the DJ has to leave and the next one has to play. But when I enter, guys who are DJs don't do a handover, they just leave. It's their way of not giving you the same professional courtesy as they would to a man.
Even when I enter, people don't even acknowledge me in the room, they don't greet me; but after I'm done, people want my pictures and they tell me my set was so good. All of a sudden, I see respect after the gig is over because women are underestimated from the get-go. People feel women are getting shows because their clothes are short and they've applied makeup instead of their skills.
People give me their unsolicited advice on how I should stop playing because I should be content with my flight earnings, and how I should take rest and not overwork myself.
So yes, there are days when I have to just put up a brave face and bring the energy even if I'm feeling low. I feel bad at times but I've learned to switch off to their biases.
6. What are your tips for an aspirant who is hoping to build their brand and get work opportunities to monetise their work?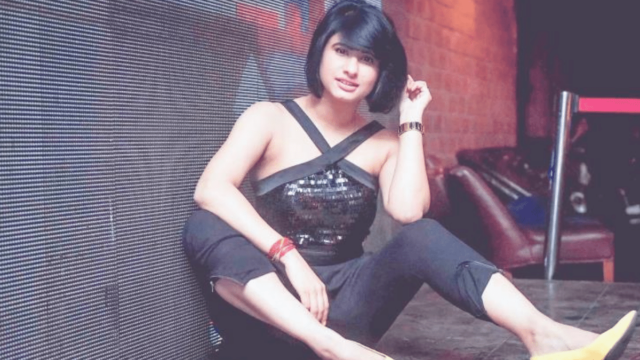 Firstly, I think it begins with people doing what they want to do and love to do. Then, even if you fail it's okay because at least you won't regret trying and would've learned something.
Secondly, there is no age too late or too early to start something. Don't get caught up in the rat race rather, chart your own course. If it's taking time for you to figure out your passion, that's fine. Give yourself that space to think and act clearly.
And lastly, move ahead with confidence because it's a long road and meeting naysayers along the way is inevitable. It is of utmost importance that you believe in what you're doing and that you have the conviction needed to get to the finish line.
7. Which networking groups or events have helped you widen your network and generate collaboration opportunities?
My networking is more organic and not very strategic, per se. I keep in touch with club owners where I perform gigs but that's about it. I am inherently a shy person. But, it's always good to network and socialise, if you are someone who can do it.
8. What are some investments one should be ready to make when entering this space?
I think you first need to be sure you want to be a DJ because it looks very easy and people get fascinated by it but it's hard work. You need to get a DJ console to learn the basics and practice. In my early days, I would spend 16+ hours on the machine.
Secondly, be up-to-date when it comes to music. You should know which track is trending, and what kind of music your audience likes or expects. Clubs require different music, lounges require different music, and events require different music. The taste also changes based on the theme of the night, the kind of people that frequent the place, etc.
And lastly, know your market value. Get familiar with what the market rate is, what others are charging, and which places are good with pay and regular gigs. In the end, your talent is the product so you should know how to value it correctly.
Open up like never before and participate in conversations about beauty, entrepreneurship, mental health, menstrual & sexual health, and more. Desi women, join our community NOW!