Life is a learning process. That said, formal education during the formative years is of utmost importance as that lays the foundation for a fulfilling future – fulfilment in terms of knowledge and achievements. Hence, creating an opportunity for learning is a noble entrepreneurial idea because it takes endless resolve and responsibility to educate generations after generations.
The Channel 46 collaborated with Aishwarya Rao, Director of Academics and Administration & Managing Trustee of the PremAnand Foundation, who shares valuable tips on how entrepreneurs aspiring to enter the field of education can drive social change. She also expresses her expert opinions on the importance of education, how she plans to contribute to the field and key takeaways for the upcoming generation.
1. What is your educational and professional background?
I am Aishwarya Rao and I'm the Director of Academics and Administration, and also the Managing Trustee of the PremAnand Foundation. I am based out of Coimbatore and have had a comprehensive and progressive upbringing surrounded by inclusivity and innovation in modern Indian educational practices. I have a Bachelor's in Business Management and a Masters in Education from the University of Nottingham, United Kingdom. I took on the role as the Director in 2011 and my focus since then, has been to implement new ideas and revolutionise the Indian education system that better suits modern India.
2. What prompted you to join Vivekalaya Group? Why did you choose the education sector as your focus area?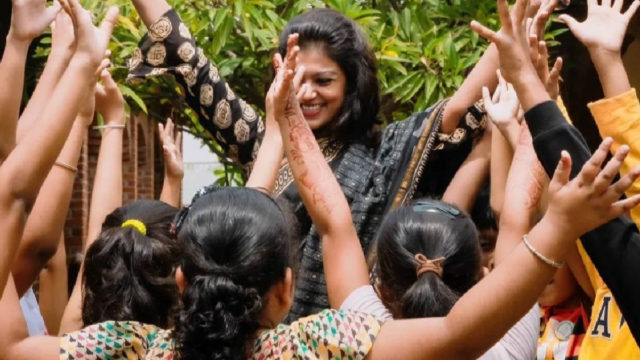 The Vivekalaya Group of Institutions is a world-class educational centre that promotes inclusivity, equality and empowerment. It was founded by Mrs Prema Rao in 1989. Being an educational innovator at heart, and brought up in an environment of progressive thinkers, academics and change-makers, I was keen to take forward the vision set by my mother. It is my endeavour to create positive impacts in the world we live in, with the primary focus to revamp education in India and create new systems for a more holistic approach that caters to body, mind and spirit.
3. What are some ways Vivekalaya Group is driving social changes in terms of gender equality in education?
At the Vivekalaya group, we have pushed towards opening doors of opportunities for women. Since our inception, our staff has been predominantly women. Our student strength also has more boys than girls. To promote gender equality, we first believe that women and girls must be given the same opportunity and rights as men and boys. Therefore, in school, we don't have separate teams in sports for boys and girls. All competitions include both sexes. 
There is no segregation between the sexes in seating, interaction and division of work/ projects, etc. 
4. As the Director of Vivekalaya Group, can you explain what you want to achieve with your work?
On the physical plan and vision
In the next 5 years, I aspire to expand our presence in the field. Be it through additional centres, schools or through an online presence. We, as a group, also would like to create and adopt our own textbooks and develop a completely customised curriculum. Education today has come into homes and we plan to venture into the home school support avenue.
On a broader horizon
It is my greatest hope that the work we do in the field opens the door for many others to continue to redefine what the world knows of education and all it can be. I hope my work resonates with how positive leadership and a schooling experience can not only raise emphatic human beings, good citizens, and positive contributors to society but also high achievers.
5. What, in your opinion, is the importance of education in a woman's life?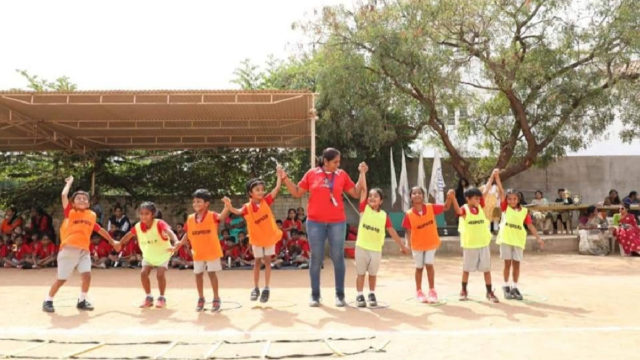 I strongly believe that education grants independence. It propels one to be an independent thinker, and an active contributor and birth confidence. It has long been known that to keep any society underdeveloped, one needs to deny / delay access to education. 
It is the same for women. For women to find their voice, independence, and position, and discover their abilities, education is not only needed, it's of paramount importance.
6. What are your recommendations for females who want to work in the education sector?
Education, especially school education, needs more women than men. Studies have shown that at nursery, and primary levels students respond better to female teachers than men. I urge women to enter this field not only at these levels but at all levels because the sector offers stability, security and a comparatively stress-free environment. 
My suggestion before you take on a role in school education is to read and find materials to help you understand students' behaviour at different ages and their needs. To weight your capability to deliver a subject, it's vital you understand the age group you are teaching. 
7. What are some key takeaways for the upcoming generation?
The new path the world has ventured into after the pandemic is just beginning. There are going to be monumental changes in the sector and they are much needed.
Education is going to be hybrid with virtual learning leading the way. 
What is considered high-income courses is going to change. There are new jobs being created every day and a significant shift is developing in professional courses and offbeat courses.
Equip yourself with a secondary profession. In today's time, change is the only constant. It's safe and sensible to develop a secondary source of income and a secondary profession (educate yourself and ensure you qualify for more than a single profession or job segment). 
Open up like never before and participate in conversations about beauty, entrepreneurship, mental health, menstrual & sexual health, and more. Desi women, join our community NOW!