Mothers play a huge role in our lives, mothers know the art of being a friend to their children, she listens to your problems like your friend and gives your solutions like a good wise best friend. We all hope to forge a separate identity from our parents, we are their own flesh and blood after all, which means we are bound to have some traits in common. Even if you feel like you're super different from your mother, you may be exhibiting some signs that you're more similar to your mom than you think. It can be useful to do a little introspection to see how both your upbringing and your genetics have played a role in your amazing personality. We asked some women to share their stories about how their moms moulded their lives and got wonderful responses. 
20 Real Women Share Traits Inherited From Their Mothers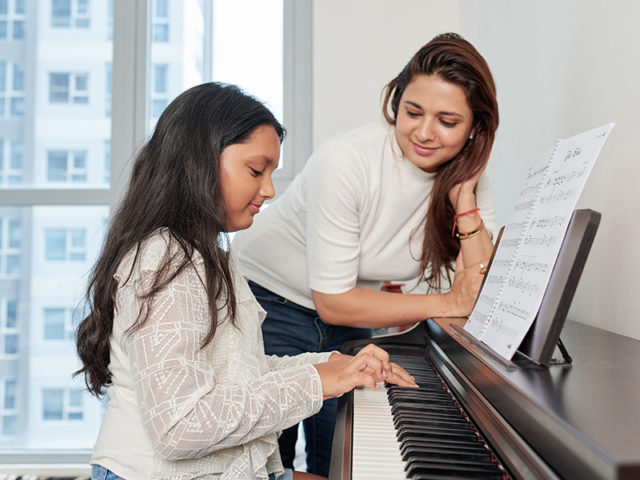 TC46 put out a post for Mother's Day giveaway on Instagram here asking our followers, "Share something about you that's exactly like your mom!". And, they shared heartwarming habits and traits that they got from their moms!
"I have always looked like my mom, and I love it. She's uniquely gorgeous, strong, smart, and super sweet, so I feel pretty honoured to look like her. Plus, the feminist in me just thinks that it's really cool to be instantly recognizable as the daughter of my awesome mother. It's like a family legacy is being passed on through me just because I look like my mom." – Sneha*
"The ability to cook is something #IGotItFromMyMum! I am not there yet but I have inherited her cooking skills and have grown up watching her come up with recipes on the spot!" – Ananya*
"I recently got married and now I understand why my mother was cleaning everything. As a kid, I used to say that there was no need to clean the house daily but now I also find myself cleaning everything. I think we can say that I got the cleanliness habit in my blood." – Bhavika*
"My mom taught me selflessness. She always provided me and my brothers with the best things she possibly could. She gave me the best piece from the dessert or the main dish or even my clothes. Little did I know she was being absolutely selfless and doing everything for her children (sometimes even more than I thought was possible). I inherited this selflessness, now I started saving the best stuff for my 6-month-old daughter!" – Palak*
"That perfect V-shaped chin. Naturally, I got it from my mom, and both my sister and I got this from her. And guess what? My daughter now has the same chin as me, so this is a natural affair for 3 generations and future ones too…" – Somya*
"I got all my facial features from my mom. They say I'm her true replica. So much so that for as long as I can remember, the fact that I look strikingly similar to my mom is the first thing anyone who has ever known her ends up saying to me, within seconds of our introduction." – Riya*
"Character-wise almost everything I have has been inherited from my maa. The way we walk, the way we talk, the way we smile, sometimes even our dressing sense matches and I try to treat everyone the way my mom did! Of course, as a kid, I used to wear her lipstick, and her shoes, drape her dupatta as my saree and just copy her. So naturally, I got it all from her!" – Tanisha*
"Her selflessness and dedication. I've seen my mom never give up, no matter how hard it gets. She has never been rude to a single human being, and I am honestly thankful that I got these habits from her. The world can use a little more kindness!" – Payal*
"I am an exact replica of my mother! Be it making sacrifices for others, thinking about others before self, treating everyone with utmost love and respect. I've heard "You're the spitting image of your mamma!" over and over again since I was a little girl. And I don't think I'll ever get tired of it." – Muskan*
"My craze for dancing is exactly like my mother's passion for dance. We both can be made to dance anywhere and anytime. I have inherited the genes of dance from her and I'm very proud of that." – Katyayni*
"If love is as sweet as a flower, then my maa is that sweet flower of love. The ability to love, be soft while talking to everyone, never disrespecting and not just humans, literally every being like dogs or cats. I got that politeness and loving nature from my mom that I absolutely adore!" – Sona*
"We owe our existence to mothers, it is because of her that we are alive. I didn't even know that my mother and I are extremely similar until it was pointed out by my dad. Now I know that I speak like her, stand like her, and even cook like her." – Parul*
"My mom never differentiated between a boy and a girl. She fought for the survival of her daughters and always loved us. I learned the willpower she had and have inherited that. I hope this strength is also passed down to my kids one day!" – Harleen*
"She never has restricted me or put some boundaries around me, she always says 'beta aaj ji lo, kal ka kya pata kaun rahe kaun nahi'. I inherited the art of living in the present moment from my mom. She taught me how to love my life and live by my rules! Jiyo toh har pal aise jiyo jaise ki aakhri ho!" – Srishti*
"I never felt weak that I am a girl or I never even restricted myself because of my gender. I have always done all the things that I set my heart to. So I would just like to thank my mom for writing my life brightly and helping me realise that there's no barrier to anything unless I put it there!" – Akansha*
"My mom and I cannot fake a smile. If we are not really liking another person's conversation or act, we can't pretend. Honestly, I never understood the need to pretend and neither did my mom. This straightforward nature and not being pretentious is the beautiful trait I got from my mom." – Riza*
"My mother has been the greatest influence in my life. She taught me how to be independent, how to make strong family connections, and how to set goals to become a strong woman. Through positive and negative times growing up, I have used every experience as a life lesson, and something to grow from. She even taught me to serve humanity and that's why as a Doctor, I am serving people in this covid time. All credit for making me who I am goes to her. Love you, mom!" – Vanisha*
"My mother was my role model before I even knew what that word was and she taught me how to stand straight in the face of adversity. I had seen all her struggles to make something of her life when she had to fight to complete her graduation and get a job (all on her own). Giving up her career to raise me was her biggest decision, but she chose me and gave me the best any mother could give. She is a lady who deserves to be applauded. She lost her life partner due to this pandemic, and I have seen her single-handedly taking care of everything. I just want to say that it's not easy for my mom to move on but I promise that I will fulfil all her dreams and will never let her feel alone. She is the reason I have this strength and I will never let her down." – Kashmira*
"Patience. My mom had to wait a lot to get any result, whether it was her job or literally anything, she had to wait. But I never saw her break once. She always knew good things were coming and patiently waited for the universe to give her what she deserves. I sometimes get frustrated when I don't get instant results, but I remember her and it gives me strength and hope!" – Ritu*
"I learned to fall in love with myself. My parents had a divorce when I was young and I saw my mom's struggles. But then she worked on herself and something changed. She became this divine-human being who knew her worth. She taught me that if you love yourself, nobody can ever bring you down!" – Namisha*
Giving birth and raising a kid is no cakewalk. The whole journey is full of many ups and downs and stressful days. Appreciate your mother's strength as a parent and give her a compliment for making you who you are! Did you also inherit some habits or traits from your mothers? Share with us in the comments below.
Disclaimer: Please note that the responses have been translated and edited for clarity. Names have been changed to respect privacy.
Do you have a story to share or an experience you would like to highlight on TC46? Connect with us on Instagram today!