When are you getting married? Why will you work after marriage? It's 2021 and unfortunately, rishtedaars still ask questions like these. These annoying questions might make you not meet with any of your rishtedaars. But since these are their typical standard questions, why not be well prepared to answer them with full-blown confidence?
Real Women Share Killer Comebacks That Will Give You Your Mic Drop Moment!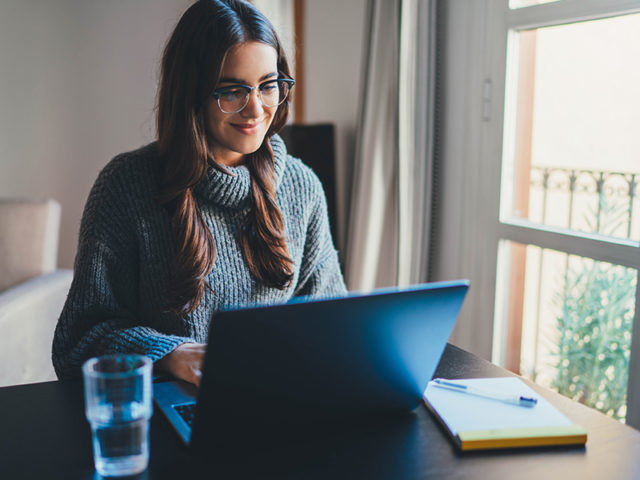 TC46 put out a post on Instagram here asking our followers what would their response be if Rishtedaar says, "Ladka settled hai, tujhe kaam karne ki kya zaroorat hai?". And, here's what they had to say!
"Remember when I asked for your opinion? Yeah, me neither." – Manasa*
"Jiyo aur jeene do please, don't give unsolicited opinions! I took up this career simply because I am oh-so passionate about it. It's as important as any and every relationship in my life." – Veda*
"Thanks for telling me, you can go now, I have important work to do. My work is calling me, it's rewarding, brings me appreciation, gives me satisfaction and I don't mind spending 24×7 with it. Unlike some of my relatives" – Diksha*
"Mai bhi settled hu, usse kaam karne ki kya jarurat?" – Farah*
"Great, now I have the perfect opportunity to use both our incomes and pamper myself! Dono kamayenge and dono ghar ke kaam karenge and dono paise bhi udayenge. Let my husband and I enjoy life the way we want to." – Priya*
"Aapke gharwalo ne khana kha liya, aapko khane ki kya jaroorat?" – Nusrat*
"Mere paas dimaag hai, apko mere liye decision lene ki kya zurat?" – Sameeksha*
"No wonder you're so happy! Ignorance truly is bliss, right? My parents have raised me to value myself – with or without a career. And gave me the choice of doing what I love and want." – Tanushree*
"Aapko apni kam dimaag pe jyada jor daalne ki kya zarurat hai?" – Rashi*
"My goal is to be a rich wife, not a rich man's wife!" – Amrita*
"Yes, it's necessary for me to work. My parents supported my education so that I can make something good for myself and not be dependent on anybody! If you're that worried, why don't you settle with him?" – Vidushi*
"To usko settled hi rehne do mujhe kyu bata rahe ho?" – Ruhi*
"My mother had such big dreams! She wanted to become a doctor. Due to Nana's sudden demise, she had to marry and left all her dreams behind. My family is an upper-middle-class family. Not much shortage of money. And she suffers severe depression. Living with my family during the pandemic has taught me the importance of going to work. Not for money, but to have a life with ambition." – Ritu*
"If you like the guy so much, why don't you marry him?" – Febronia*
"Taki humare hone wale bachon ke paas 2 role models ho sirf papa nhi. Mom bhi successful hai yeh bol sake… aur humari hone wala beta uski wife ko support kare aur beti financial independence ki value samjhe!" – Gazal*
"Wait, do you not know? Ladka Ladki Dono barabar!" – Himani*
"There is definitely a need for me to work because I have a purpose and goal in my life worth pursuing." – Ishita*
"If I don't work and god forbid he is laid off, how do you think we'll manage our home? Will you give us money? If 2 people are willing to work together as a team, why do you have to meddle?" – Priyanka*
"Why do I have to quit work just because it is expected that I have to Handle my home and kitchen? My husband and I will share all our responsibilities equally and that includes cooking too!" – Natasha*
Women are passionate, educated and ambitious individuals. There is a perceptible shift from the old culture (women are supposed to focus only on their home lives) to a new, balanced, growth-oriented approach. And as with any sort of change, there is active resistance. But, this needs to go. We need to accept change and alter the way we think. So ladies, choose the life you want and you will find the strength to overcome any obstacles!
Disclaimer: Please note that the responses have been translated and edited for clarity. Names have been changed to respect privacy.
Do you have a story to share or an experience you would like to highlight on TC46? Connect with us on Instagram today!