With the vocal for local movement, came a wave of support and plentiful business opportunities for Indians to establish and grow their ventures. And the 'buy local' initiative has spread over a plethora of industries and markets, including food. From people sourcing locally produced, seasonal food to the rising demand for organic, ethically sourced food, the agriculture sector is seeing a surge in business. Not only are small-scale businesses succeeding and setting up great examples, but the economy is also set to benefit greatly from the #shopdesi movement. Red Dot Shop's list of brands that uphold the #shopdesi idea proves the point. On World Food Safety Day, TC46 brings you everything you need to know about desi food brands, the benefits of consuming locally produced food and the #shopdesi movement.
Advantages Of Buying Local Produce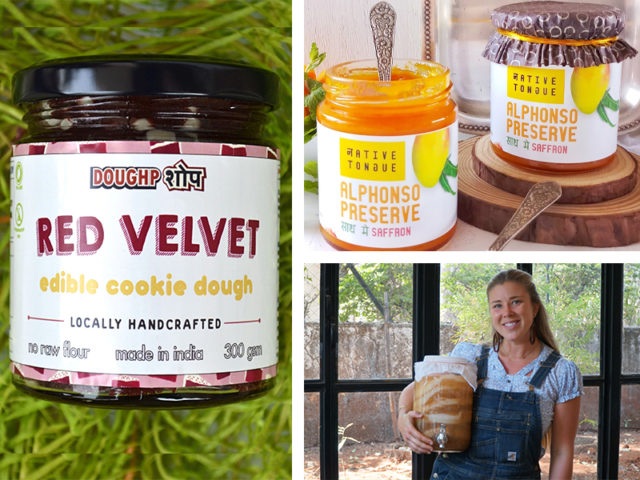 By local food people generally mean crops, vegetables and fruits grown within one's own city or state or maybe even in one's own field. But let's also broaden the "food" category and include meat, eggs and dairy products. And there are some tremendous advantages to buying local produce.
Local produce definitely has fewer preservatives
By buying local we can improve the financial condition of the farmers which in turn may be beneficial for all
Purchasing local can facilitate the economic stability of the farming community
By getting local meat and dairy products, we can make sure that the sellers meet all standards
To sum it up, local produce is much fresh, retains a lot of its nutritional value and supports the economy.
What Do Desi Brands Think?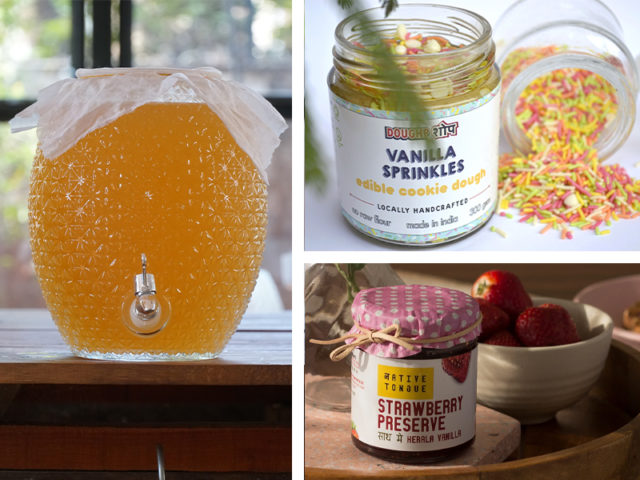 While consumers are being encouraged to #shopdesi and they are enthusiastic about it as well, how do they go about it? How can one identify Indian brands that use local ingredients and fresh produce? TC46 understands this and connected with 3 beloved brands at the Red Dot Shop, that offer lip-smackingly delicious food items that embody the #shopdesi movement, and you can buy them here. In conversation with TC46, they share their thoughts on the benefits of consuming locally sourced foods, share their work with local communities and the process of maintaining the utmost quality.
Native Tongue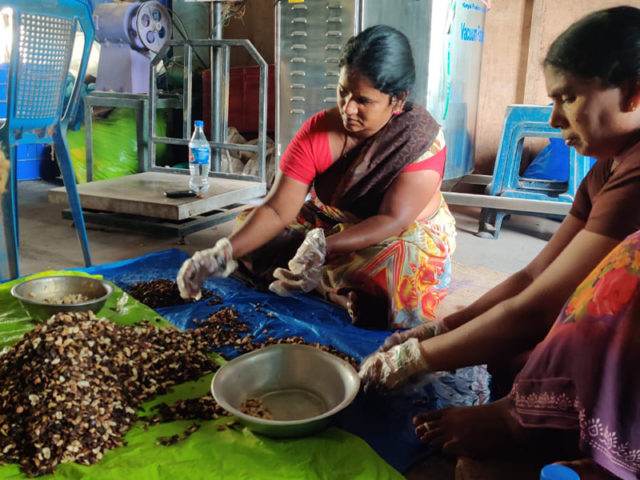 Founders Ruchira Sonalkar and Rohan Sonalkar talk about their brand which offers a range of artisan nut butter, fresh fruit preserves, sauces, spreads and gourmet condiments. Purchase from a plethora of Native Tongue products at the Red Dot Shop here. Here are 10 key steps on how to start a tiffin service from home.
1. Eating locally grown food reduces the travel time from farm to home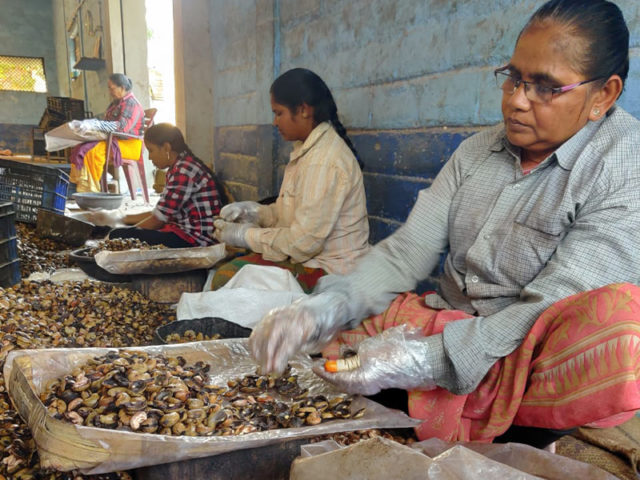 One of the biggest advantages of eating locally grown food is that you directly contribute to strengthening the country's economy. While the current crisis has taken a lot from us, it has given wings to many small businesses that are doing some truly phenomenal work. Supporting our own people and our farmers is one of the foundations for a better, self-sustained tomorrow. And it's not just the farmers, it's the people who ferry the produce, the packers, the movers, the cleaners and others. Their livelihood depends partly on all of us. Besides this, by eating local, the travel time from farm to home is reduced. This helps in retaining the freshness and hence its nutritional value.
2. Nashik, Mahabaleshwar, Telangana & Ratnagiri host our local produce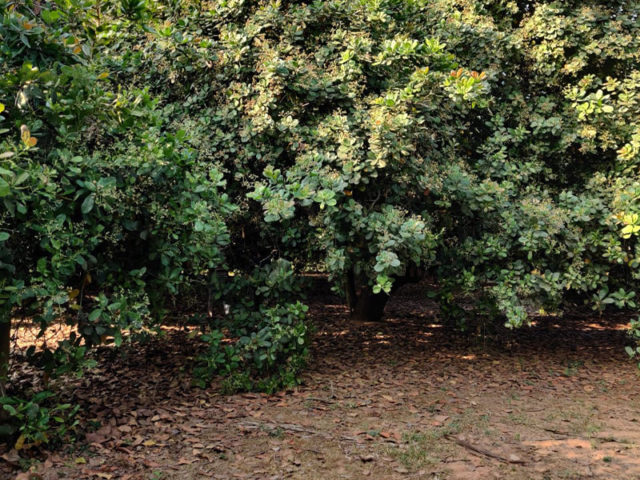 We source most of our ingredients from Nashik, Mahabaleshwar and surrounding areas. Our Cashews are sourced from Mitraa Organics (Telangana) which is run by Rangalaxmi. Our latest flavour, Jamun Kalakhatta, is made from Jamuns that are sourced from a tree that's owned by Savita, a farmer who resides about 2 km away from our facility. Savita's backyard also houses an old Alphonso mango tree that bore a fruit that was so sweet, we couldn't stop eating it ourselves. But the yield wasn't large enough for us to make it into a preserve. The Alphonsos which we use for the Alphonso Preserve with Saffron is sourced from an organic aamrai in Ratnagiri.
3. Testing the taste, colour, consistency and aroma help maintain quality control of the produce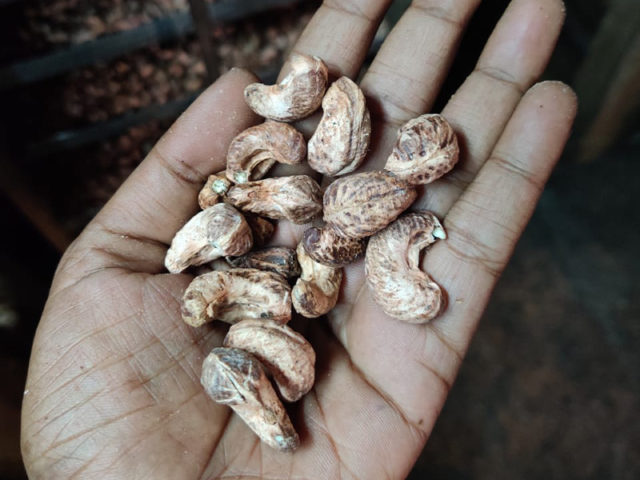 Most of the fruit which we source from our farmer friends has been of the highest quality, which directly impacts our flavours. Currently, since every batch is small (350-400 jars), it is easier for us to check and control the quality. There have been instances when we had to make tough calls on not continuing with the sale of a particular product because the taste and quality weren't up to Native Tongue's standards. The first jar of every batch is tested for taste, colour, consistency and aroma. The most delicate of our flavours is the Pink Garlic Confit. Even though it is a simple product, it cannot tolerate our country's summer. We then have to take a call on not shipping the product to a few regions till the season changes.
The Odd Gumnut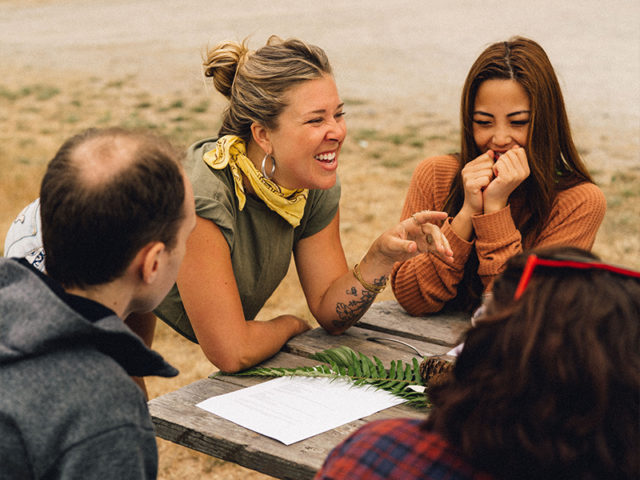 Laura Christie Khanna, the brand's founder, shares her thoughts on how she built India's only zero-waste kombucha brand with the aim of furthering people down the path of zero-waste, chemical-free, self-reliant living! Shop for delicious varieties of kombucha by The Odd Gumnut at the Red Dot Shop here.
1. Consuming locally grown food with the seasons keeps our bodies at their healthiest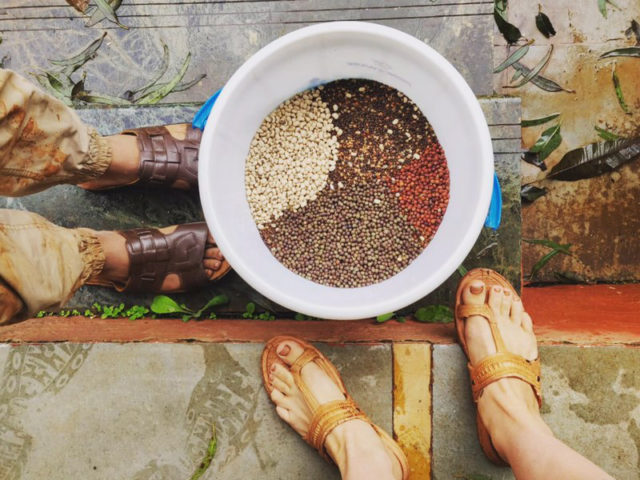 Food is our connection to place, to land and to the seasons. Eating local food has vast benefits for consumers, producers and the planet. On the consumer end, buying locally grown food means one is eating in harmony with the seasons. Mother nature has perfectly designed hydrating and cooling foods (like watermelons and cucumbers) to become ripe in the summer heat and warming and nourishing foods (like sweet potato, carrots and turmeric) to be ready for harvest in the cool months. Eating with the seasons keeps our bodies at their healthiest.
Eating locally has a profound impact on the producer. For crops sold at the mandi, the lion's share of that revenue goes to the middleman, not the farmer. Buying locally means being able to buy direct-from-producer, which keeps farming communities stable. If our consumption habits can support farmers directly, we will encourage more youth to stay in the family business of farming and even encourage others to move from cities back to the village to pursue farming.
For the environment, the benefits are obvious: less fossil fuels wasted in transporting food over hundreds, sometimes thousands of kilometres.
2. Local sourcing cast a vote for resilient and thriving local communities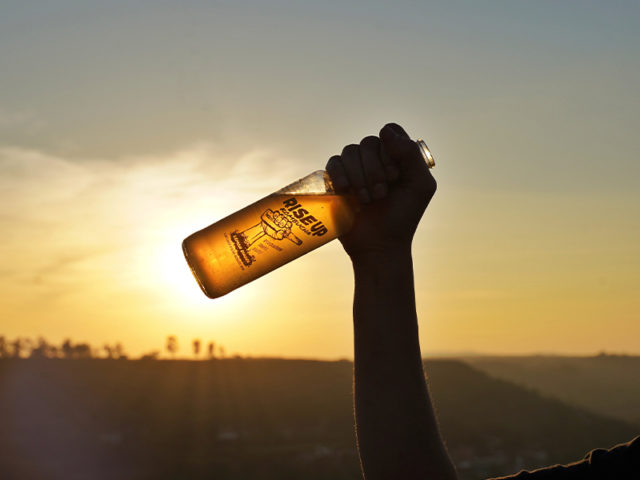 We grow as many ingredients as we can! On our small 1-acre farm, we are growing over 130 different species, many of which are perennial and continue to produce food for us throughout the year without the need for replanting. We are self-sufficient for all kinds of leafy greens and medicinal herbs, year-round and many of those medicinal herbs find their way into our seasonal kombucha.
We cast a vote for a system with every purchase, so we want to ensure that we support systems that are regenerative, ethical and have Mother Earth top of mind. Sugar and tea for our kombucha are always sourced from producers that are not just 'organic' in certification, but who we personally know are tending to the land in a way that is biodynamic and regenerative. Ingredients for seasonal ferments and pickles come from the handful of other truly organic farmer friends around the Panchgani area.
Peanuts for our Old School Peanut Butter are sourced from a collective of local farmers down the valley in Wai and roasted in the sand by a local chikki-wala in Panchgani. All of these purchases have an impact – they cast a vote for resilient and thriving local communities and for practices that nourish the soil food web and further the expansion of truly organic practices. 
3. Becoming sensitised to quality products is a skill that builds over years of experience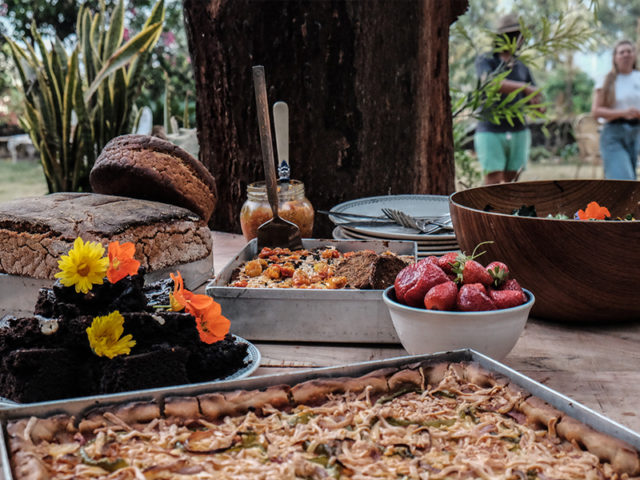 We maintain quality control of our ingredients by knowing our producers. The producers are not simply contacts in our email, they are friends and they are a community. We choose to support each other in many ways beyond the exchange of produce and ingredients. We also share tools and advice and helping hands and joyful times together as a community.
Having worked in the space of regenerative agriculture for over a decade now, we can tell a quality product when we see it, smell it, taste it and use it. Companies will often send us samples of an ingredient to try out, touting it as organic, but we can tell from the look and feel what is genuinely grown from rich and diverse soil and what is grown using chemical inputs. Becoming sensitised to quality products is a skill that builds over years of working closely with rural communities and organic farmers. We must forget that marketing the product should be uniform in size, look and taste. Mother Nature's power is her diversity and genuinely organic produce has blemishes, sometimes bugs, and irregularities and a wide range of textures and shapes and sizes!
Doughp Shope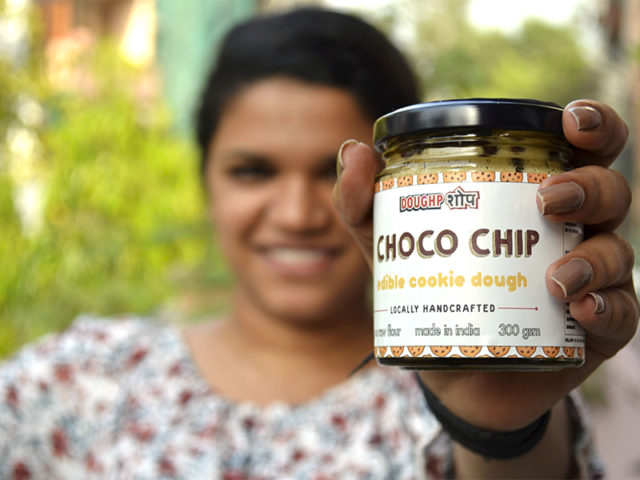 Doughp Shope is a food-tech startup that deals in a new dessert called edible cookie dough. Backed up by five college students it is a venture to satisfy your sweet cravings by providing a range of eggless cookie dough. Get your favourites by the brand at the Red Dot Shop here.
1. Locally grown and produced food focuses on the taste and is free of harmful ingredients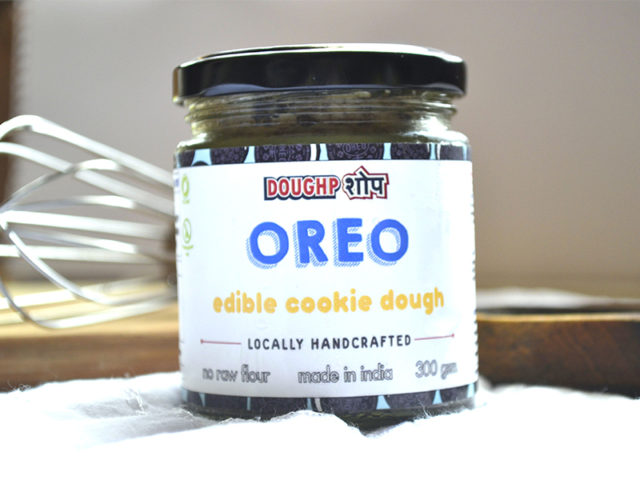 Made from real ingredients:
Locally grown or produced products are full of flavour. This is because local businesses like us use real ingredients which are free from artificial and synthetic materials. The raw materials used to make our final product are handpicked and are of high quality. We focus on the taste we deliver to our customers to increase our customer satisfaction. 
Supports local economy:
In the era of international companies capturing the Indian market in every field and making small businesses run out of customers and business, small businesses help each other and they rely on each other to make business. Eating and buying from local businesses help our economy and provide businesses, local farmers, and manufacturers the platform they need to grow.
Provides safer products and food:
Locally produced food doesn't include any artificial raw materials or any acids and chemicals which are harmful to everyone. We use locally grown and produced materials that are organic and free from adulteration. Small businesses provide clear instructions and all the information relates to the ingredients and raw materials used in making the final product.
2. A personal association with trusted vendors goes a long way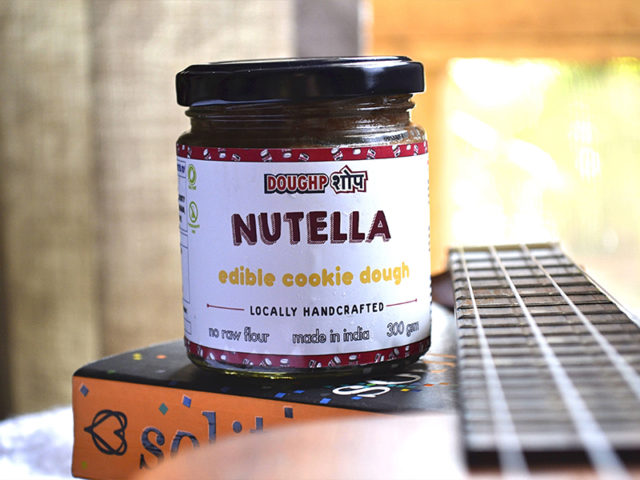 We don't grow any of our ingredients and raw materials but all our raw materials come from local vendors and manufacturers. All our dry ingredients come from a small 'chakki' shop. The wet ingredients are supplied by a small vendor near our manufacturing place. We personally know both of these vendors for a long time and we have been using their products for a while now.
For our packaging, we have a new manufacturer who manufactures glass bottles and other containers. We use glass bottles because it exceeds the benefits as compared to plastic jars and they can be reused by our customers when they finish up the jar.
3. Well-sanitised work stations ensure great quality control of the produce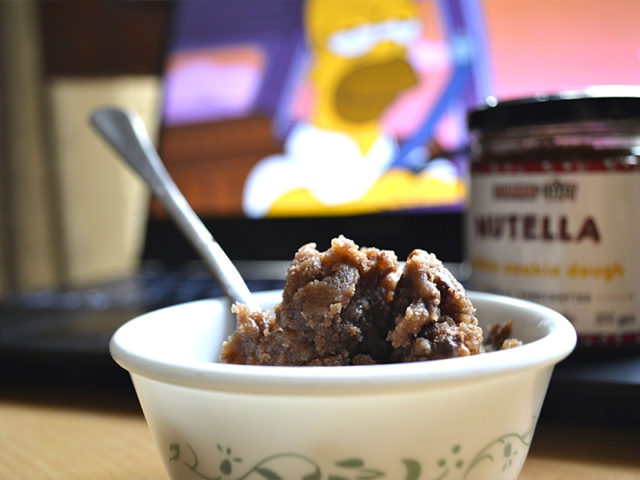 Our cookie dough is freshly made. We never store or send our customers pre-made dough. We prepare our dough when we receive the order for it. Before preparing our dough, our workstation is well cleaned and sanitised. Proper measures are taken while preparing the order for our customers. 
We never switch to cheaper quality materials or ingredients to cut costs. Using quality ingredients and providing high-quality delicious edible cookie dough to our customers is our main priority because we know quality is over everything for any small business like us for growth and diversity.
Buying locally grown food has a vast impact on our health, environment and economy. With enthusiastic founders and passionate brands, locally grown and produced food checks the complete list for a consumer. Eating locally grown foods has many benefits for the consumer, grower and producer. Head on over to the Red Dot Shop here and let locally sourced, grown and produced food into your kitchen and life.