Agra ka Petha, Old Delhi ki Nihari, Patna ka Litti Chokha, Hyderabadi Biryani, Jaipur ka Dal Bati Churma…the list of delicious food from every nook and corner in India is endless. Known as the land of many cuisines, the country can satisfy all food lovers. From north to south and east to west, there are tons of places you can visit to please your inner foodie. And on World Food Day, TC46 brings you the top 5 cities you must visit once in a lifetime to try mouthwatering Indian food!
5 Indian Cities Famous For Their Food
1. Delhi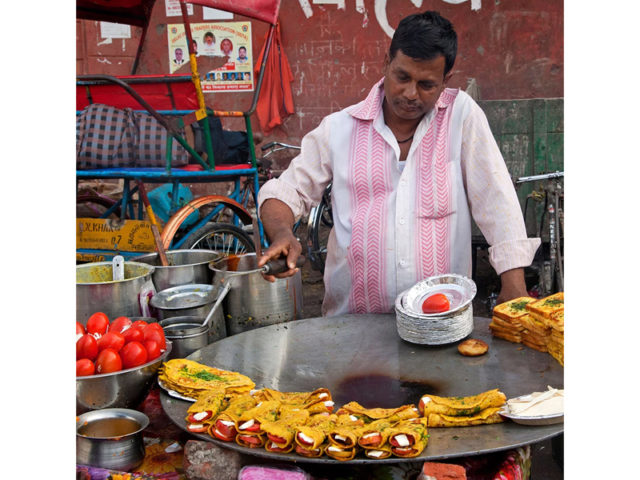 If you ask a Delhiite what are two things that really stand out for them about the city, it would be the rich history and the mouth-watering food. If you are visiting the capital anytime soon, make sure to keep an entire day dedicated to just eating some yummy food. From Chandni Chowk to Majnu ka Tilla, Delhi is replete with many culinary delights.
Don't miss out on Paranthe Wali Gali in Chandni Chowk. Choose from a plain one or select a stuffing of your choice; potatoes, cauliflower, radish, eggs, keema, bananas or even last night's leftover dal. Moti Mahal Restaurant, Daryaganj serves the best Butter Chicken, just ask Chef Gordon Ramsay. The rich, spicy broth of slow-cooked meat of Nihari in Old Delhi is a meat lover's delight. Chandni Chowk is undoubtedly the Street Food Capital of Delhi, so make sure to enjoy some chaat as well.
2. Indore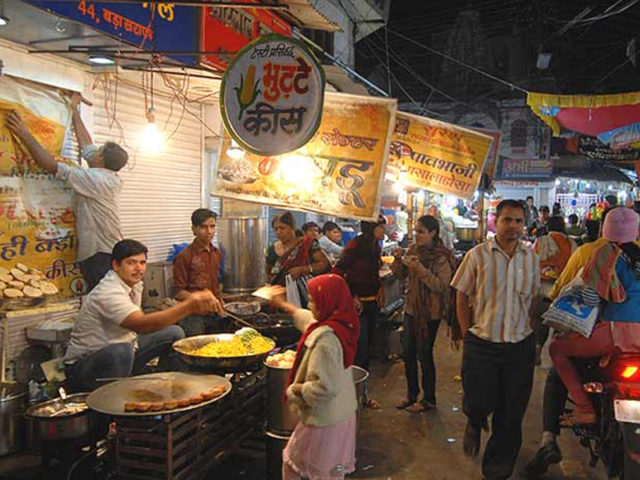 Indore's Sarafa Bazaar is India's famous night food market. Generations of tweaking and perfecting classic recipes have led to Sarafa Bazaar being the heart of street food culture in Indore. The streets behind Rajwada in Indore is a crowded jewellery market in the daytime and hence named Sarafa Bazaar which started in the early 19th century. At night when the shops close, the streets come alive with the aroma of delicacies.
Poha Jalebi, Khatta Samosa, Moong Bhajiya, Dahi Vada, Bhutte Ki Kees, Dal Bafla, Kulfi Faluda, Garadu and Khopra Patties are just a few of the tasty street food items to try. The Mawa Baati is a larger-than-life gulab jamun with a nutty filling! If you are in Indore, don't forget to get some Indore Namkeen packed.
3. Mumbai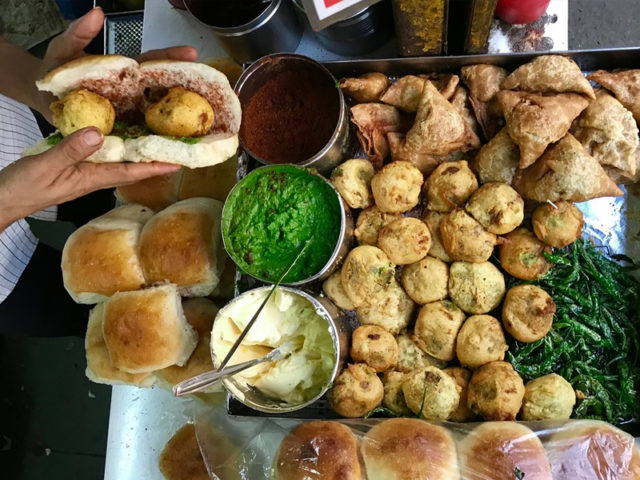 The food culture of Mumbai is defined by its street food. The city shows remarkable diversity in all its spheres and food is no exception. From Rs 20 to Rs 2,000, Mumbai offers a plethora of foods for all tastes. And it boasts of restaurants serving a large range of international cuisines – more than any other city in India.
If you're wondering where to begin, go for Kheema Pav at Gulshan-e-Iran, Crawford Market which is known best for its extremely delicious Mughlai specialities at maddeningly low prices. Bun Maska and Mawa Samosa of Mervan's, Grant Road are a can't-miss item. Samosa with Chola at Guru Kripa, Sion is a street food staple. Most people bet on Pav Bhaji at Amar Juice Center, Vile Parle, though there are plenty of contenders. College students have their own favourite – Chilli Cheese Toast at Raju Sandwich Stall near KC College, Churchgate. And not to forget yummy chaat at every nook and corner!
4. Hyderabad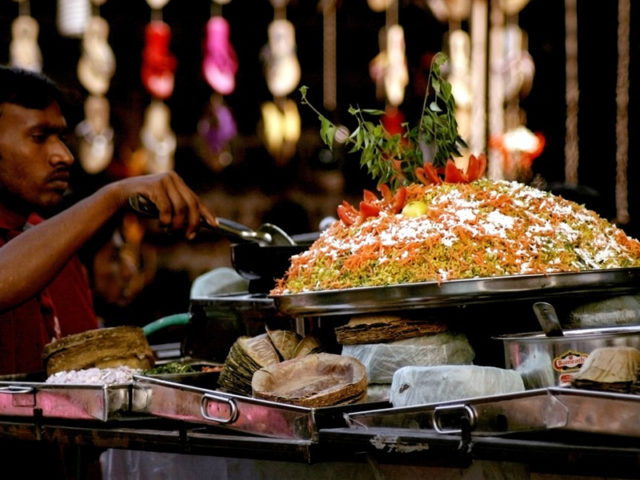 Hyderabad is known for the grandeur, richness and flavours of Mughal cuisine. This city also offers traditional and staple preparations from southern India. Apart from pearl shopping and visiting the sites, the city of Nizams is a popular tourist destination.
The Hyderabadi Biryani is the jewel of the cuisine here with rich, colourful garnishing and an elaborate method of preparation. Apart from that, you need to try Pathar ka Ghosht, Nahari, Haleem, Mirchi ka Salan, Falooda, Irani Chai and more. Save room for Khubani ka Meetha, Shahi Tukda, Jauzi Halwa, Firni, Shahjahani Mitha and the special Hyderabad Mawa Kachauri.
5. Lucknow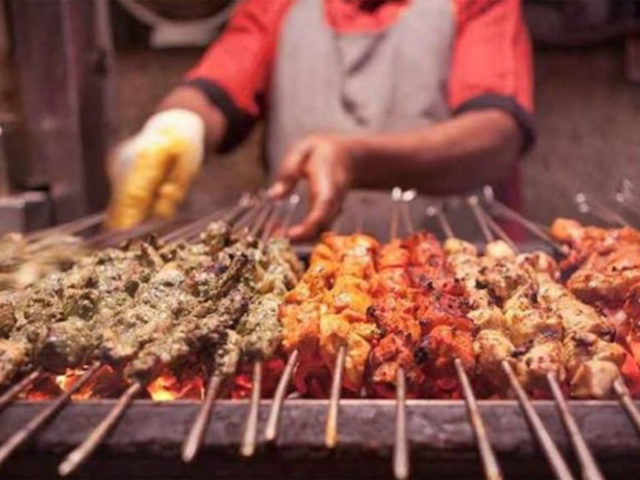 The city of Nawabs has a cuisine so popular that even Bollywood couldn't stay away from it. Just watch Daawat-E-Ishq and you'll see the magical food this city has to offer. So once you are done visiting the historical sites and shopping for authentic Chikankari, head into the city for a feast unlike any other.
From Kachoris at Vajpayee and Chai-Samosa at Sharma to Chole Bhature at Shree Lassi and Tokri Chaat at Royal Cafe, the city offers a wide array of dishes for food lovers. But the real deal is the Awadhi cuisine. Try Boti Kebabs with Rumali Roti, melt-in-the-mouth Galawati Kebab, the truly unique Kakori Kebab and of course, Lucknowi Biryani! Don't miss out on Sheermaal, traditionally kneaded with milk, it is a sweetened naan rich in saffron.
This list is sure to get you drooling for delicious food from all over the country. Travel anywhere in India and you will find tasty food you've never tried before. So keep this bucket list ready next time you make travel plans.