Ever heard of a herb that takes care of your health issues, skin problems, and hair woes? No? Well, think versatile, think fenugreek! These wonderful pint-sized wonders have tonnes of health benefits. Reams have been written on the versatility of methi dana. Not only do these amber coloured seeds are excellent for flavouring food, but they are also used extensively to relieve common ailments. From diabetics to heart patients, almost everyone is being advised to include the bitter fenugreek seeds or methi dana in their diet. If you look at the number of ailments that fenugreek is believed to cure, you might as well declare it among the top ranking superfoods.
Nutritional Value Of Fenugreek Seeds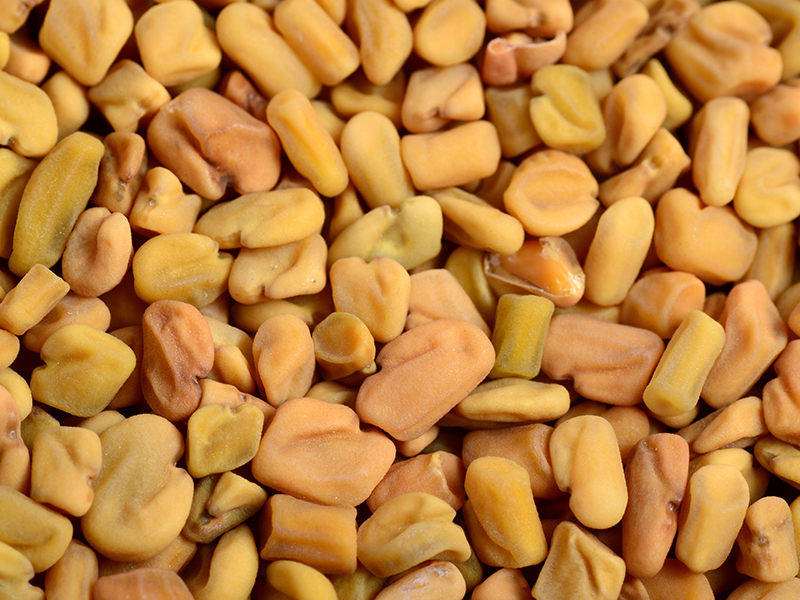 Fenugreek seeds are packed with essential vitamins, minerals, and fibres that are great for our health. One tablespoon of fenugreek seeds containing 35 calories and several nutrients such as proteins, carbohydrates, fat, magnesium, manganese, iron, vitamin A, vitamin C, vitamin B, riboflavin, thiamin, niacin, etc. Common kitchen ingredients for healthy looking hair. Check out how to use fenugreek (methi) for hair.
Benefits Of Fenugreek Seeds
These amazing seeds have been used for medicinal purposes since ancient times. From giving you the best flavour to your food, fenugreek seeds help in relieving various ailments. Here are some incredible benefits of fenugreek seeds:
1. Helps In Weight Loss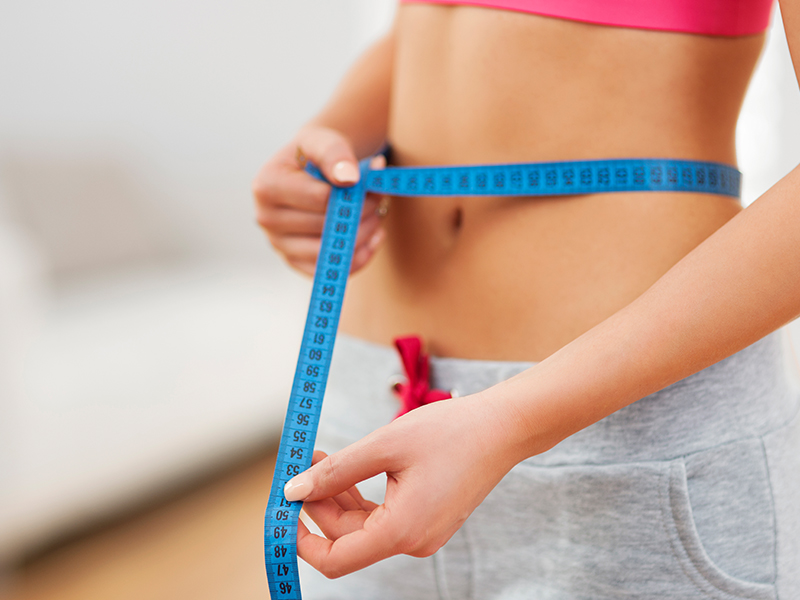 Fenugreek seeds are made of natural fibres, which can swell and fill the stomach, consequently smothering appetite and supporting weight reduction objectives. Chew methi seeds at least twice or thrice a day and you will discover you feel satiated without eating much. Another technique for weight reduction is drinking two glasses of methi water in the morning. The water is prepared by soaking 1 tablespoon of the seeds in two glasses of water for an entire night. This water is exceptionally useful in the prevention of water retention in the body as well as bloating.
2. Remedy For Fever & Sore Throat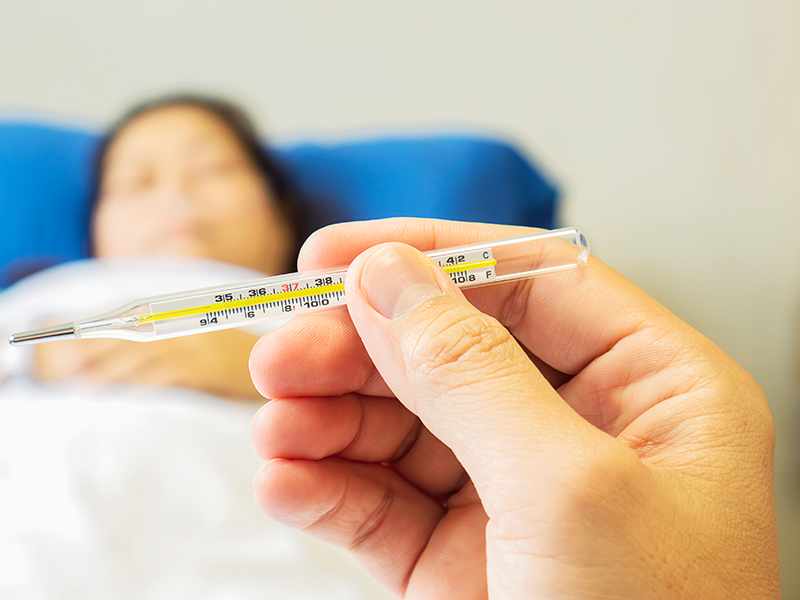 These seeds are said to provide relief in fever when taken with a teaspoon of lemon and honey. Due to the presence of mucilage, a compound found in it, fenugreek has a soothing effect on the throat.
3. Increase Breast Size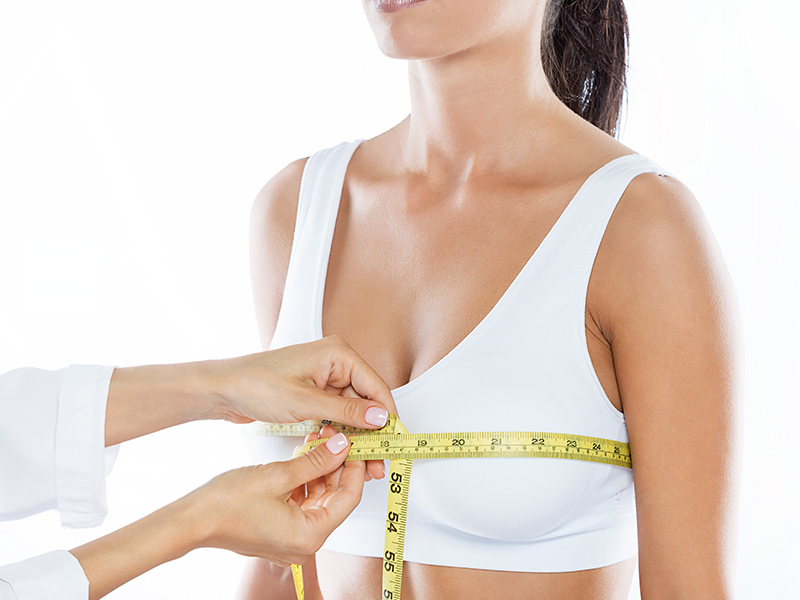 Fenugreek is traditionally known to increase breast size. Fenugreek empowers the mammary glands and encourages the development of breast tissue. It also contains phytoestrogens that build the level of prolactin in your body that helps increase the size of your breasts.
4. Prevents Hair Loss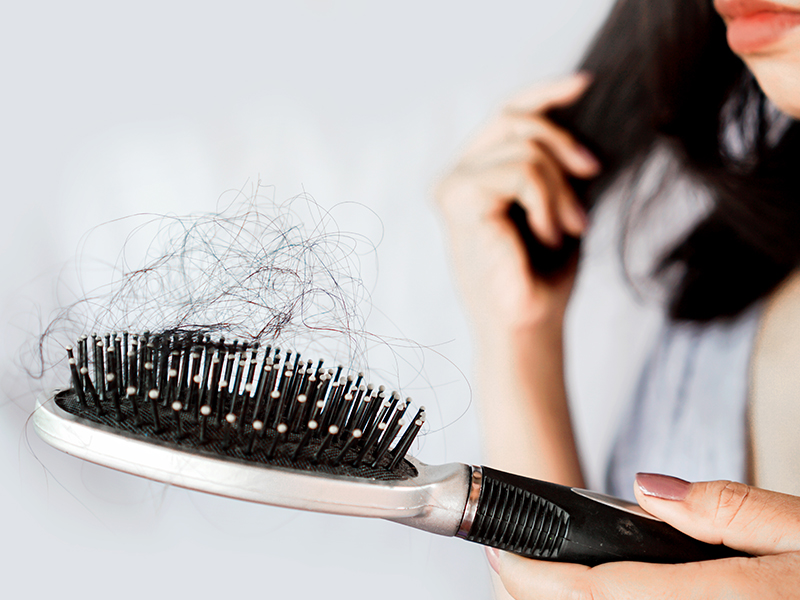 Fenugreek seeds contain compounds that aid in hair health. Hence, whether included in the diet or applied on hair, it is tremendously useful. Massaging your head regularly with boiled fenugreek seeds soaked overnight in coconut oil can be a fabulous solution for hair fall.
5. Fight Dandruff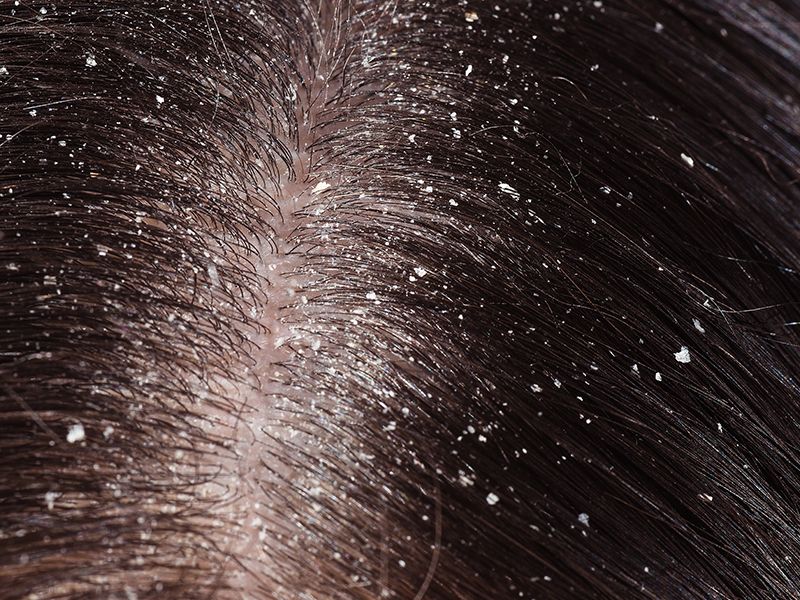 Dandruff is a typical hair problem resulting from dead skin cells on a dry scalp. Fenugreek has been used since ancient times to deal with this trouble. Soak these seeds overnight. Grind them in the morning to make a paste. You can likewise add curd to the paste for even better results. After your paste is prepared, apply it to your scalp and rub the roots of your hair. Wash off your hair after 30 minutes, and say goodbye to dandruff.
6. Aids Digestion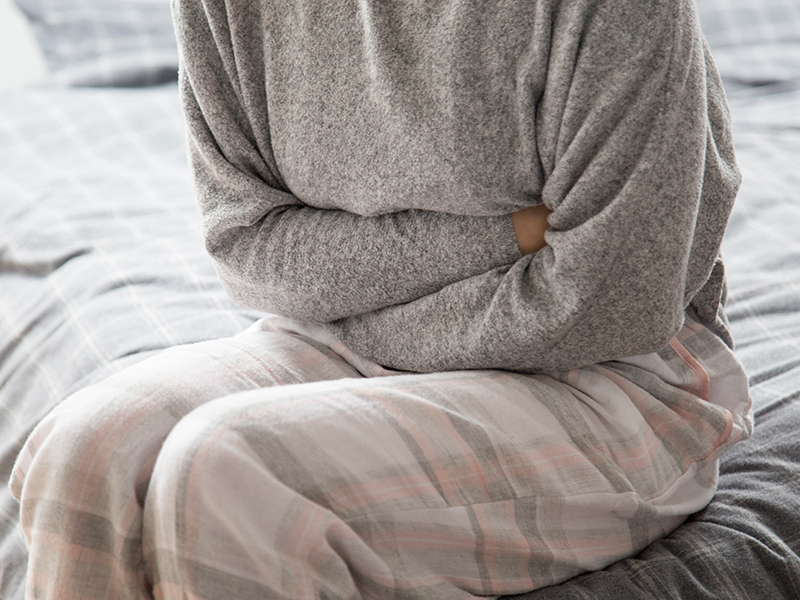 Consumption of fenugreek seeds enhances bowel movements and is a viable cure against digestive problems and heartburns. As fenugreek is rich in fibre and antioxidants, it helps in flushing out harmful toxins from the body and aids digestion. You can even drink water in which the seeds have been soaked to manage digestive problems.
7. Regulates Blood Sugar & Controls Diabetes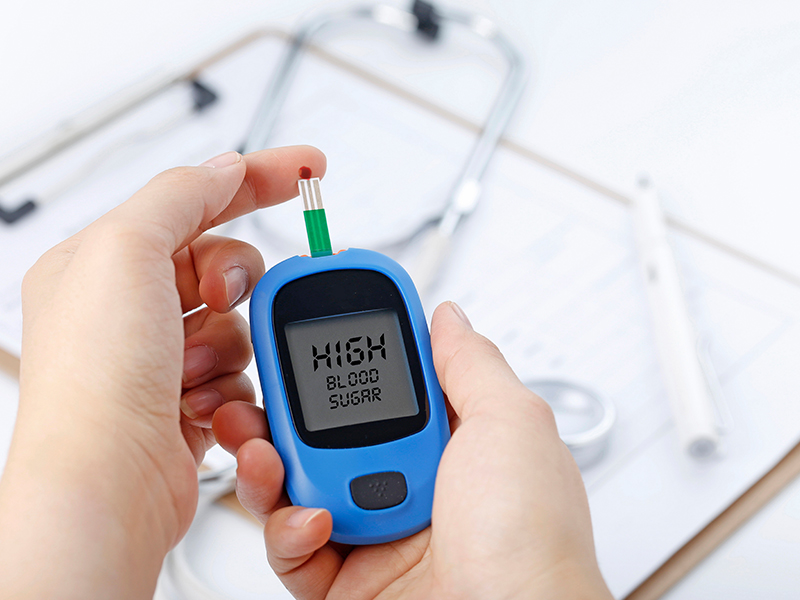 These seeds control glucose levels in the body. The amino acid compounds in fenugreek seeds promote insulin discharge in the pancreas, which brings down the glucose levels in the body.
8. Get Radiant Skin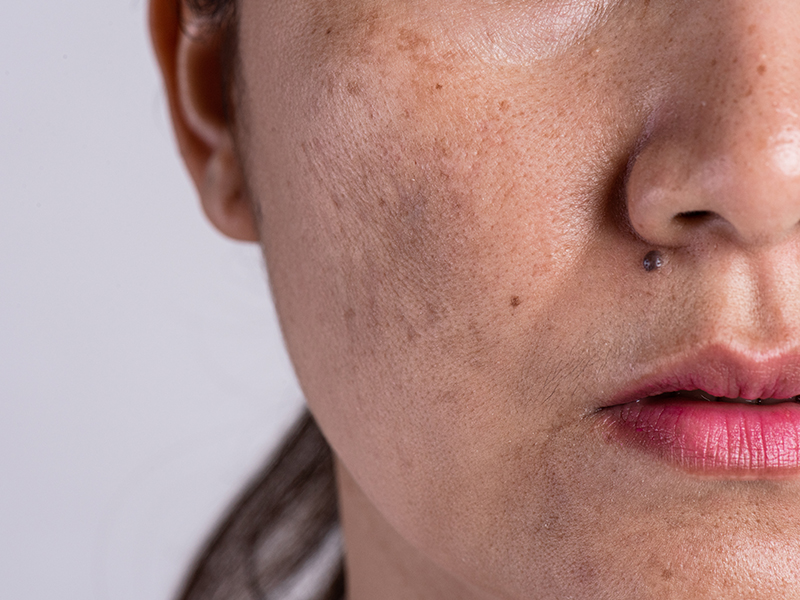 Fenugreek seeds destroy free radicals in our body, which cause wrinkles, and dark spots. These seeds also lighten skin tone. They also prevent outbreaks and keep skin free from pimples.
9. Induces & Eases Childbirth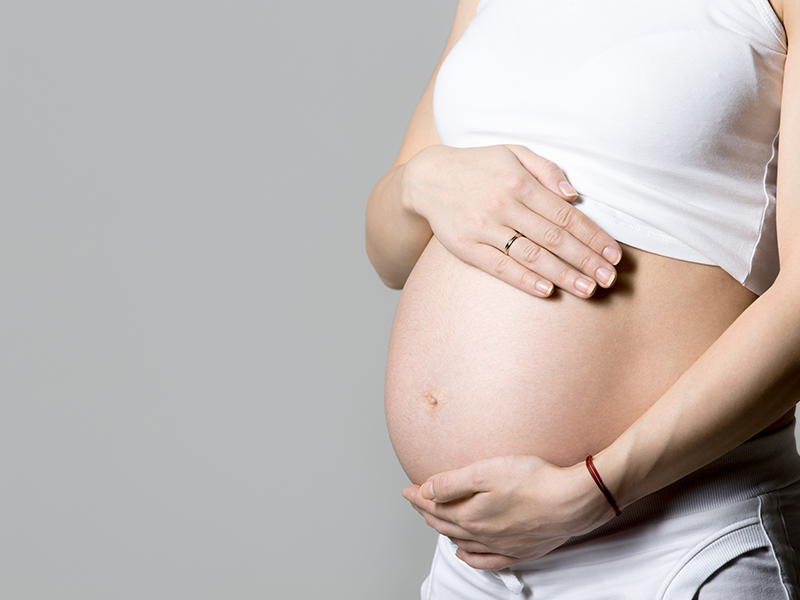 Fenugreek seeds have been known to be supportive in stimulating labour and uterine compressions. It additionally decreases labour pain also. Hence excessive intake of fenugreek seeds during pregnancy could put you in danger of miscarriage or premature childbirth.
10. Alleviate Menstrual Cramps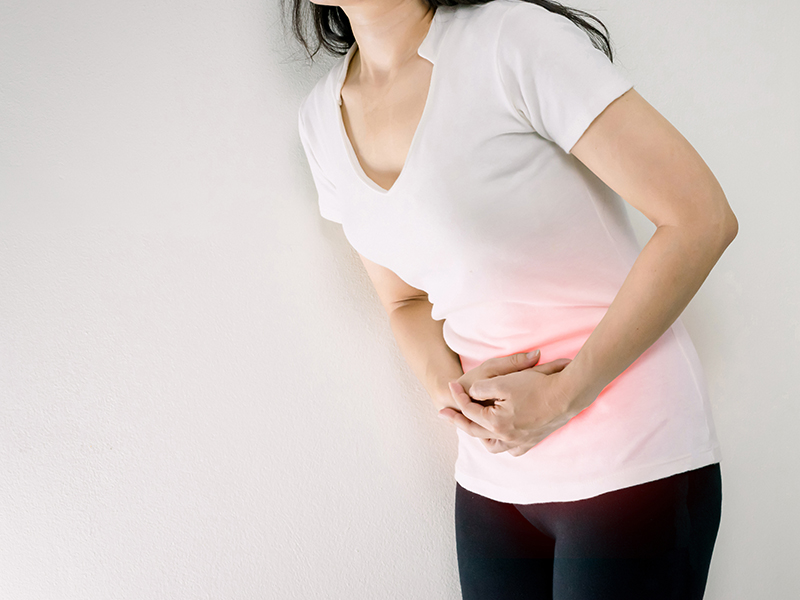 Fenugreek seeds have anti-inflammatory properties that help to reduce menstrual cramps and other menstrual-related issues. Researchers assume that it relieves pain due to the presence of alkaloids in it. It was found that fenugreek seed powder reduces these cramps and other problems like fatigue, nausea, etc.
11. Enhance Milk Production In New Mothers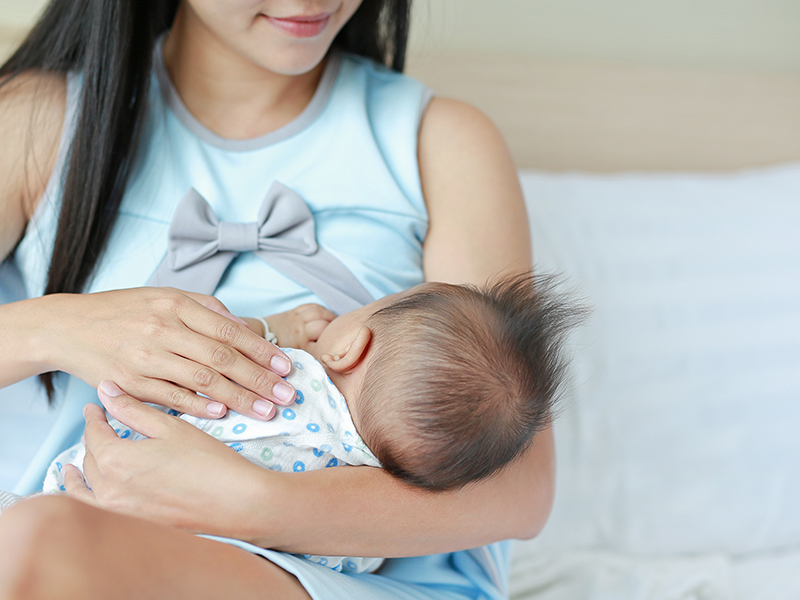 Fenugreek seeds are widely used to enhance milk production in new mothers. It contains phytoestrogen which helps to increase milk production in lactating mothers. Drinking fenugreek tea increases milk level and also helps to gain weight in infants.
8 Best Ways To Include Fenugreek Seeds In Your Diet
1. Spice Up Your Parathas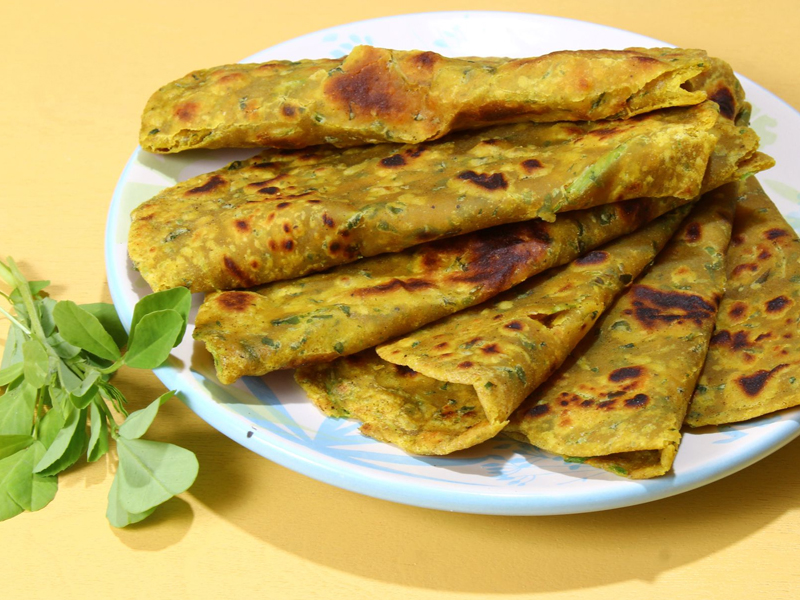 One of the best ways to add fenugreek to your diet is to make fenugreek parathas and consume them at least once a week. You can incorporate methi seeds in vaghar or theplas or parathas.
Method:
Rinse 1 cup tightly packed methi leaves very well in water. Drain them completely. Chop the methi leaves finely and keep them aside.
In a bowl add 2 cups of atta/whole wheat flour and salt. Then add the chopped methi leaves, 1 or 2 finely chopped green chillies, 1.5 tsp finely chopped garlic and 2 tsp oil.
Mix water and then knead the dough.
Make medium-sized balls of dough and roll it into rotis and cook.
2. Morning Tradition Drink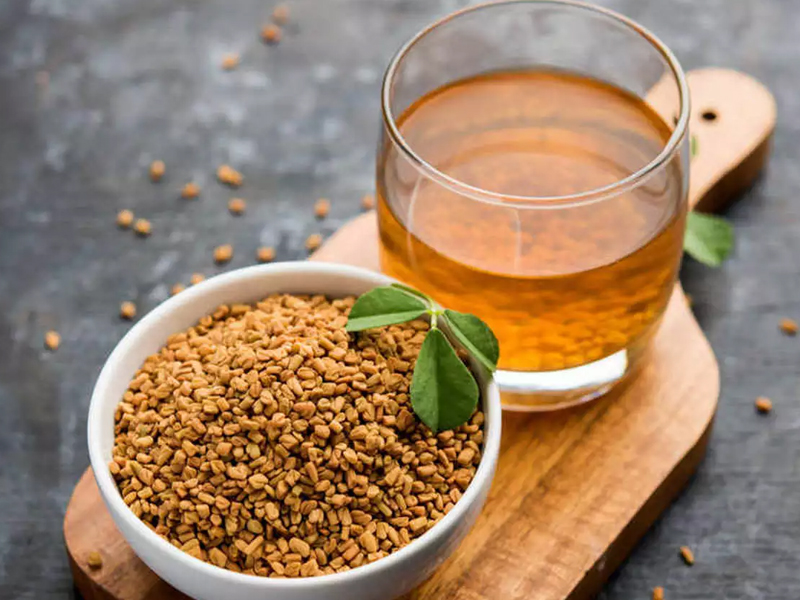 Drinking fenugreek water early in the morning not only boosts your immune health but also prevents you from a wide range of infectious diseases.
Method:
All you need to do is soak a few fenugreek seeds in water overnight and keep it covered.
Drink this solution in the morning regularly for effective results.
3. Lemon, Honey & Fenugreek Seeds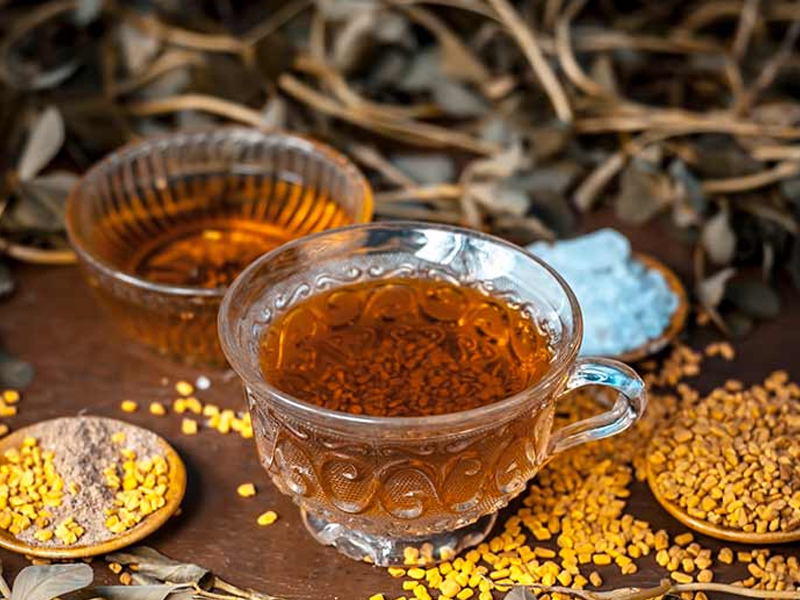 Fenugreek when taken with a teaspoon of lemon and honey reduces fever by nourishing the body. It also exerts a soothing effect on the mucilage thereby relieving cough and pain caused by a sore throat.
Method:
Add one tsp of fenugreek seeds in a glass of hot water and let it steep for about 10 minutes.
Strain and add lemon and a pinch of honey for flavour and enjoy your cup of hot tea.
4. Sprouted Fenugreek Salad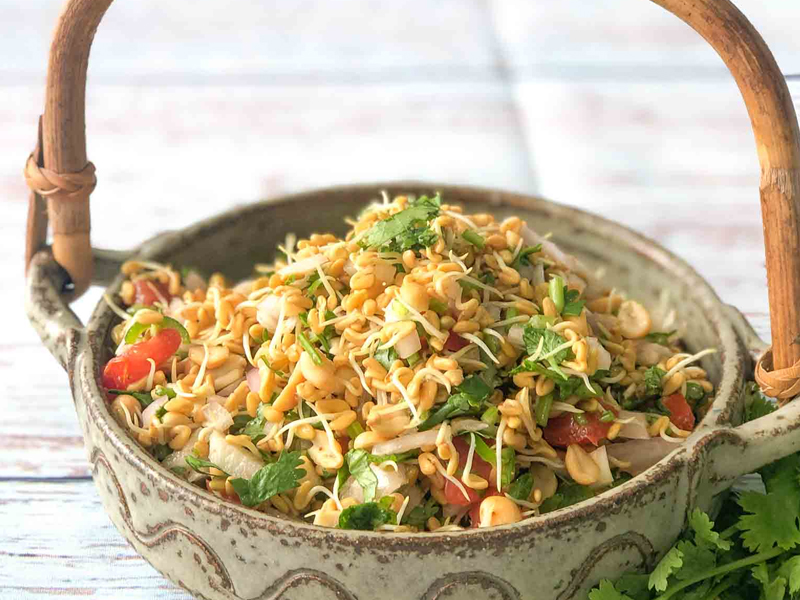 Sprouted fenugreek seeds are slightly bitter and refreshingly crunchy with tons of health benefits. It is a powerhouse of many B vitamins, vitamin A and C as well as minerals such as iron, potassium, calcium, selenium, copper, zinc, manganese and magnesium. Try topping off your favourite salad with a handful of these healthy sprouts.
Method:
Add all the ingredients of the salad i.e. sprouted methi seeds, tomato, cucumber, onion, carrot and salt according to taste, into a bowl.
Squeeze the lemon, add salt, black pepper and toss well until all the ingredients are well seasoned.
Cover the bowl with a lid and allow this to sit on the countertop for 30 minutes to 1 hour until the sprouts are well marinated in the lemon juice and seasonings. This also ferments the salad mildly, developing the flavours plus a macrobiotic effect.
Garnish with mint and coriander leaves and serve along with roti or rice and dal.
5. Dal & Curry Tadka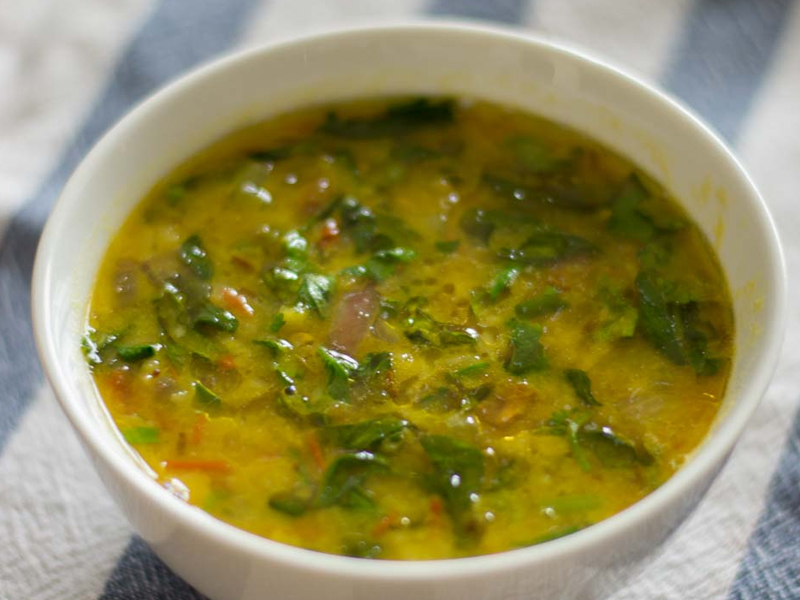 Dal tadka is a simple yellow lentil preparation common in every Indian household. In this recipe, fresh fenugreek leaves add a delicious and aromatic touch to the everyday lentil curry. You can also add them to curries and use fenugreek leaves to make curries.
Method:
Put a pressure cooker on heat. Drain 1 cup of soaked dal and add to the cooker with 2½ cups water, 1 tsp oil, salt and turmeric. Close and pressure cook the dal for 2 whistles. Remove from heat but open only after all the steam has escaped on its own.
Heat the remaining oil in a kadhai or wok. When the oil starts to smoke, reduce heat and add asafoetida (heeng), cumin seeds, ginger, garlic, and green chillies. Mix and sauté for a minute.
Add the chopped onions. Mix and sauté for 4-5 minutes till the onions start to turn soft.
Add tomato purée and all the spices.
Add fresh fenugreek leaves and cook for 2-5 minutes.
6. Add Roasted Seeds To Your Every Day Sabzi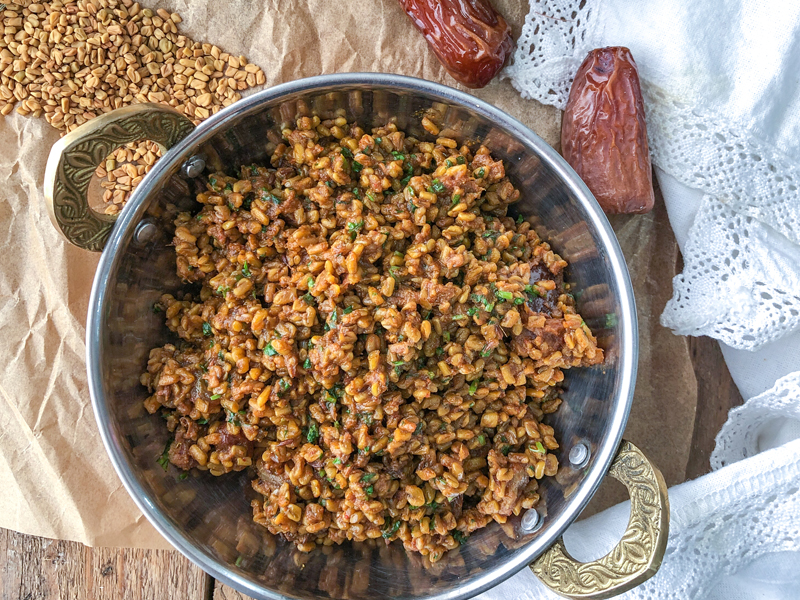 You've got your haldi, dhaniya, jeera and others in your blend of spices, so why wait to add methi to your everyday routine? Use this simple way to add these magic seeds and live a healthier life.
Method:
Dry and roast the fenugreek seeds, grind them into the powder and add to your vegetable sabzi.
You can keep the roasted powder in a container and add it every day.
7. Methi Ladoos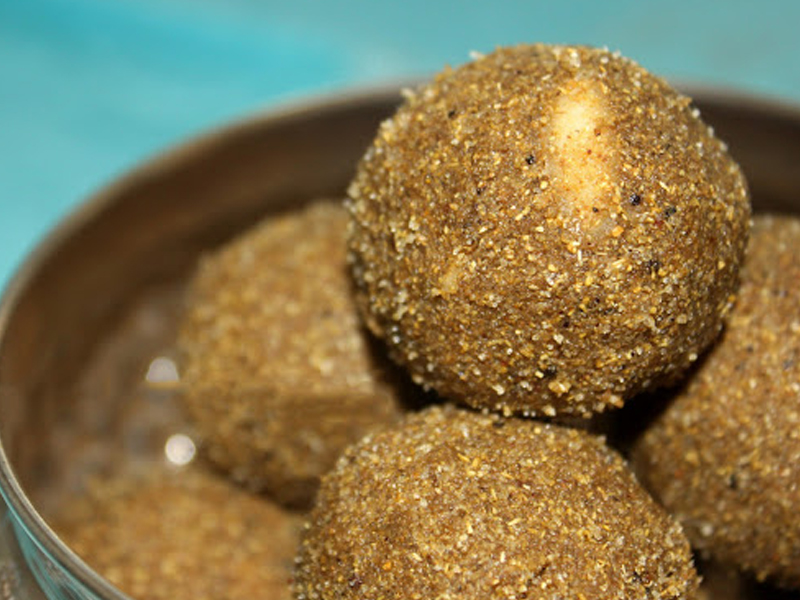 An Indian traditional sweet made with fenugreek seeds, ginger, saunf and jaggery is Methi ladoo.
Method:
In a heavy kadhai melt 60 grams of ghee and add 1 cup of atta.
Stir fry over low heat for about 30 minutes. It gets a pasty look when done, and the colour should be a light brown.
Shut off the heat and leave the mixture to cool completely.
In another pan, dry roast methi, saunf and grind them.
When atta mixture is completely cooled, add jaggery, ground ingredients and the sonth, and mix very well, rubbing it with your open palm against the base of the bowl.
Shape into balls. In the final stage, keep it pressed a little longer so that the surface is smooth.
Decorate the top of each with the almonds and pistachios, if so desired.
8. Herbal-Infusion Fenugreek Tea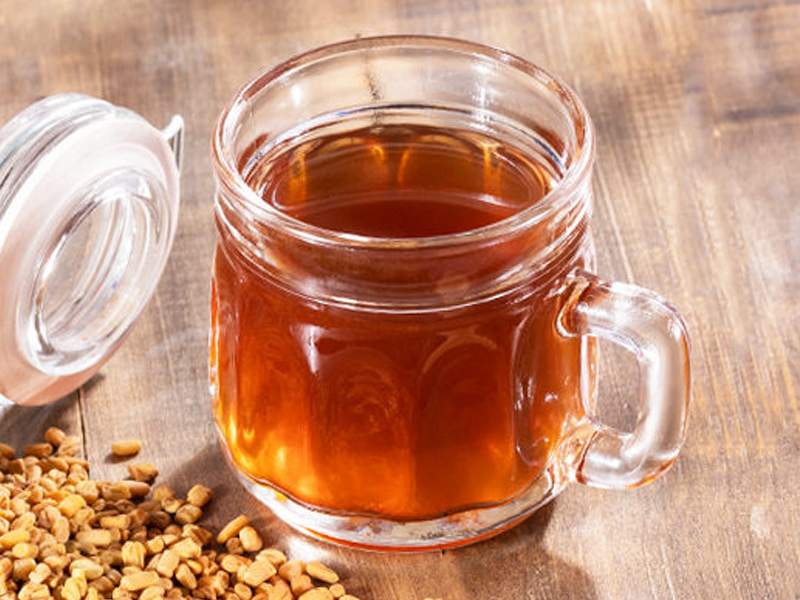 Drink herbal-infusion tea of fenugreek once or twice a day to lower your blood cholesterol levels.
Method:
To prepare this, roast a few seeds for two minutes on low flame.
Cool them for few minutes and make a fine powder.
Add this powder to warm or cold water and drink it.
Precautions & Warnings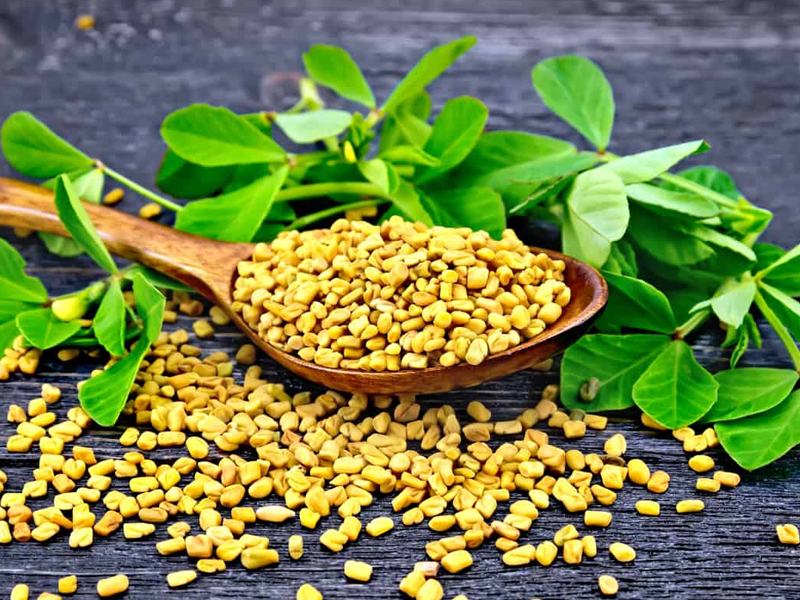 Pregnancy: Fenugreek is likely unsafe in pregnancy when used in amounts greater than those in food. It might cause malformations in the baby, as well as early contractions. Taking fenugreek just before delivery may also cause the newborn to have an unusual body odour, which could be confused with "maple syrup urine disease." This odour does not appear to cause long-term effects.
Breast-feeding: Fenugreek is possibly safe when taken by mouth to increase breastmilk flow in the short term. Some research shows that taking 1725 mg of fenugreek three times daily for 21 days does not cause any side effects in infants.
Children: Fenugreek is possibly unsafe when taken by mouth in children. Some reports have linked fenugreek tea to loss of consciousness in children. An unusual body odour resembling maple syrup may also occur in children drinking fenugreek tea.
Allergy to plants in the Fabaceae family: People who are allergic to other plants in the Fabaceae, including soybeans, peanuts, and green peas might also be allergic to fenugreek.
Diabetes: Fenugreek can affect blood sugar levels in people with diabetes. Watch for signs of low blood sugar (hypoglycemia) and monitor your blood sugar carefully if you have diabetes and use fenugreek.
Low blood pressure: Fenugreek might lower blood pressure. In theory, taking fenugreek might make blood pressure too low in people with low blood pressure.
Surgery: Fenugreek might affect blood sugar levels and blood pressure and might interfere with control during and after surgery. Stop taking fenugreek at least 2 weeks before a scheduled surgery.
Given its very distinctive and slightly bitter taste, fenugreek may not be a popular spice in world cuisines but therapeutically, its properties are unquestioned. The tiny, amber-coloured Fenugreek seeds are packed with nutrients essential for the body and properties that help tackle a range of common ailments. Taste, health and beauty, this superfood is a super performer on all these three fronts. So why wait to add them to your everyday diet?