Who doesn't love a host who can stir up a great cocktail at their own place? No one! So, don't be the host with no behind-the-bar skills. Plus, it's such a great way to get a girl or guy's attention, too. No?
Here's how you start: Throw a party. Invite people over (including that special someone). Get behind the bar. Working up the ideal cocktail is the simplest method for dazzling somebody, provided that you figure out how to hit the nail on the head. In the event that you can shake, mix and strain and love to experiment, plunge into the universe of mixology. Setting up a cocktail party is most likely the coolest thing to do.
Consider pitchers Cosmopolitans, Margaritas, Sangria and superbly enhanced stuff. You don't need to be an ace to take care of bartending – simply follow the extents and you're good to go. 
1. Curry Scotch Smash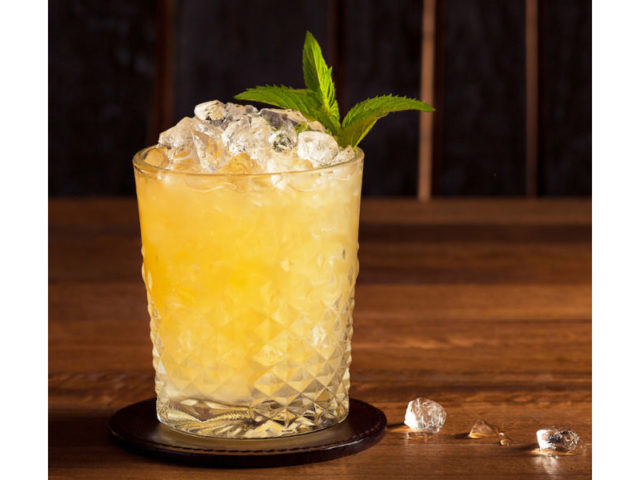 Ingredients:
60ml Blended Scotch
25ml Lemon juice
25ml curry simple syrup
Handful of mint
How to make it:
Combine the ingredients, shake well and strain!
2. Bloody Mary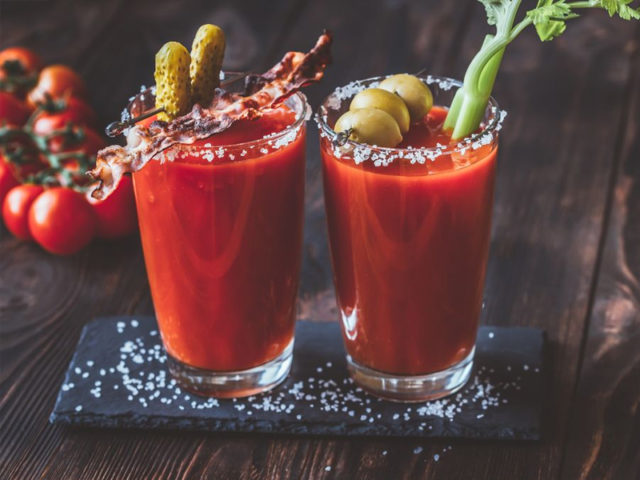 Ingredients:
Large handful of ice
100ml vodka
500ml tomato juice
1 tbsp lemon juice, plus 2 slices to serve
Few shakes Worcestershire sauce
Few shakes Tabasco (smoked Tabasco is nice)
Pinch celery salt
Pinch black pepper
2 celery sticks, to serve
How to make it:
Place the ice in a large jug. Measure the vodka, tomato juice and lemon juice and pour it straight onto the ice.
Add 3 shakes of Worcestershire sauce and Tabasco (or more if you like it very spicy) and a pinch of celery salt and pepper. Stir until the outside of the jug feels cold, then strain the cocktail into 2 tall glasses.

Top up with fresh ice, add a celery stick and lemon slice to both glasses and enjoy.
3. Spiced Moscow Mule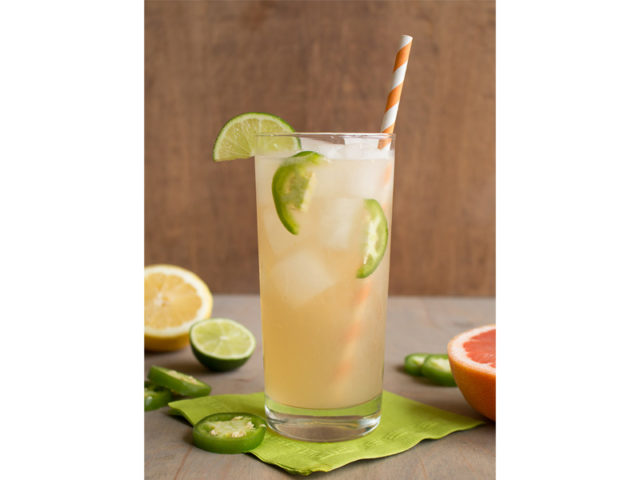 60ml vodka of choice
20ml lime juice
20ml house made ginger syrup
Topped with ginger beer.
How to make it:
Combine, shake and stir well. Serve in a mule mug and garnish with spices if needed.
4. Classic Margarita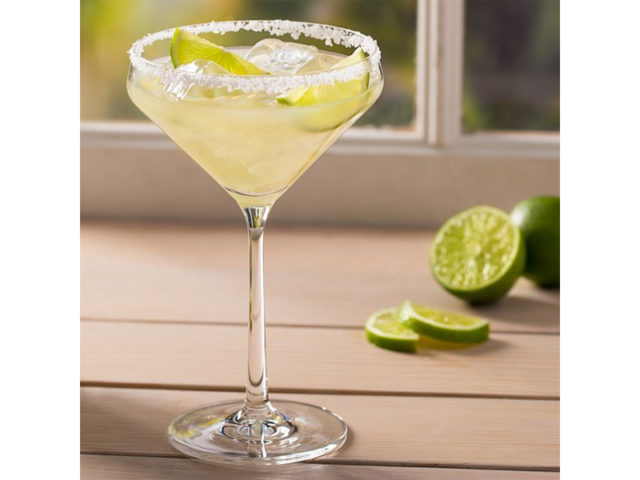 Ingredients:
Ice
50ml tequila reposado
25ml lime juice
20ml triple sec (we used Cointreau)
For the garnish
Salt
2 lime wedges
How to make it:
Sprinkle a few teaspoons of salt over the surface of a small plate or saucer. Rub one wedge of lime along the rim of a tumbler and then dip it into the salt so that the entire rim is covered.
Fill a cocktail shaker with ice, then add the tequila, lime juice and triple sec. Shake until the outside of the shaker feels cold.
Strain the mix into the prepared glass over fresh ice. Serve with a wedge of lime.
5. Cosmopolitan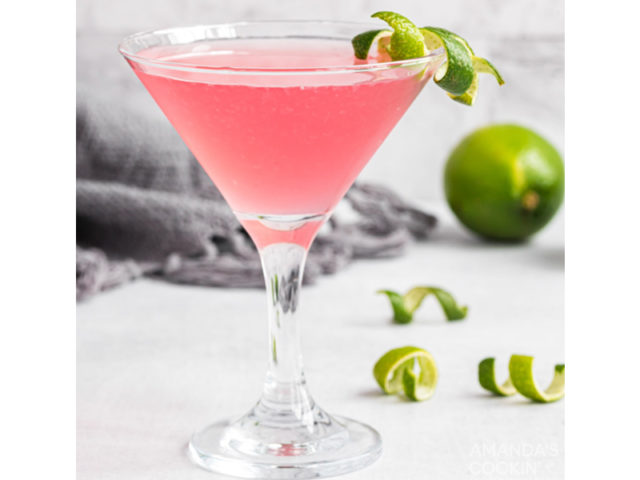 Ingredients:
45ml lemon vodka
15ml triple sec
30ml cranberry juice
10ml lime juice
Ice
Orange zest, or a lime wedge on the rim of the glass.
How to make it:
Shake ingredients in a cocktail shaker with ice and strain into a cocktail glass.
To make the garnish: hold a 3cm round piece of orange zest about 10cm above your cosmo and very carefully wave it over a lit match or lighter flame. Bend the outer edge of the zest in towards the flame so that the orange oils are released, then drop the zest into your drink.
6. Mojito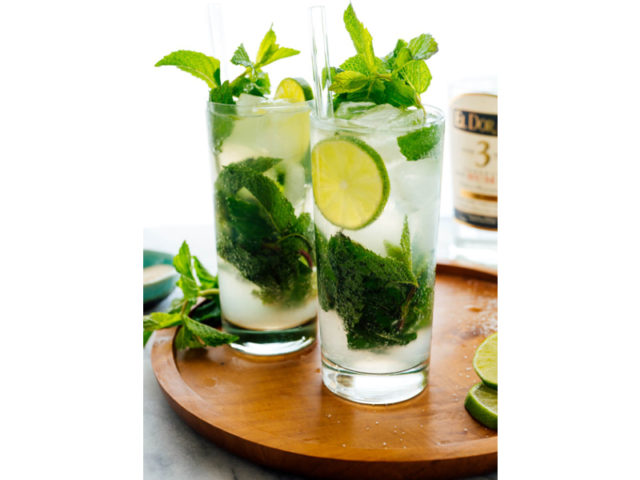 Ingredients:
6 limes, plus 1 lime sliced, to serve
4 tbsp granulated sugar
4-5 mint sprigs
Ice
350ml white rum
600ml sparking water
How to make it:
Chop each lime into six pieces and drop them into a two-litre jug. Add the sugar and squish the lime wedges with a muddler, or the end of a rolling pin. Keep crushing to get out all the juices.
Pick the leaves off a mint spring and lay them on one of your hands. Clap the other hand on top to bruise the leaves ever so gently, then drop them into the jug. Repeat with the rest of the mint spring.
Fill up the jug about three-quarters full with ice, then add the rum. Stir with a long-handled spoon to mix all the ingredients together gently and top up with the sparkling water. Stir once more, then serve poured into tall glasses with a few extra ice cubes and lime slices.
7. Long Island Iced Tea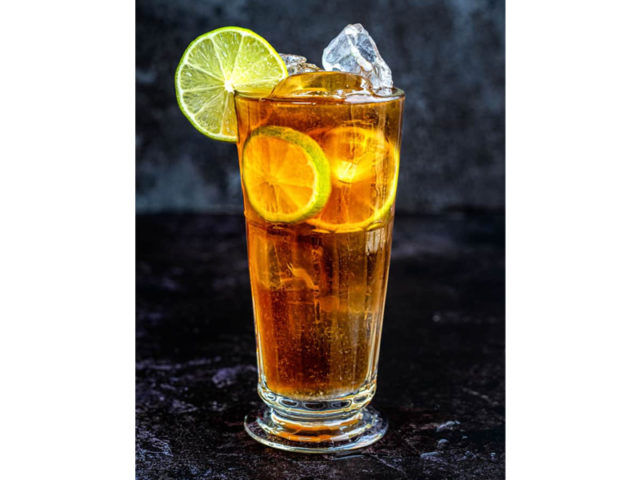 Ingredients:
50ml vanilla vodka
50ml London dry gin
50ml reposado tequila
50ml rum
50ml triple sec
50-100ml fresh lime juice
ice
500ml cola
2 limes, cut into wedges
How to make it:
Pour the vodka, gin, tequila, rum and triple sec into a large (1.5l) jug, and add lime juice to taste. Half fill the jug with ice, then stir until the outside feels cold.
Add the cola then stir to combine. Drop in the lime wedges.
Fill 4 tall glasses with more ice cubes and pour in the iced tea.
8. Whiskey Sour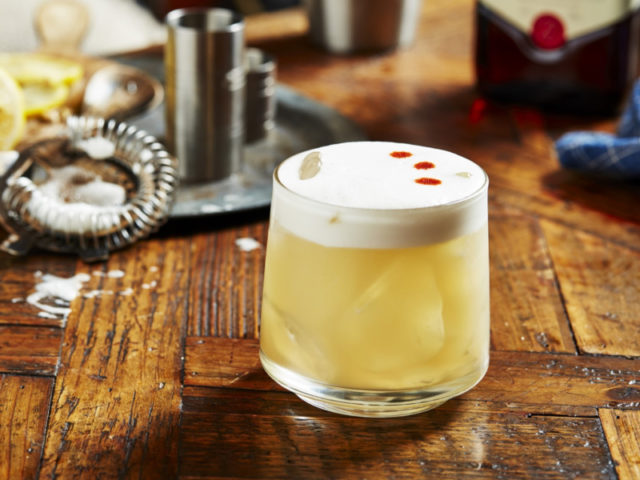 Ingredients:
50ml bourbon
35ml lemon juice
12½ml 2:1 sugar syrup
2 dashes Angostura bitters
½ fresh egg white
Ice
50p-sized piece of lemon zest
For the garnish
slice of orange and a cherry on a stick
How to make it:
Shake all of the ingredients (except for the lemon zest) hard with ice and strain into an ice-filled rocks glass. Squeeze the lemon zest, shiny side down over the drink so the scented oils spray across the surface. Discard the zest, add the garnish and serve.
9. Sangria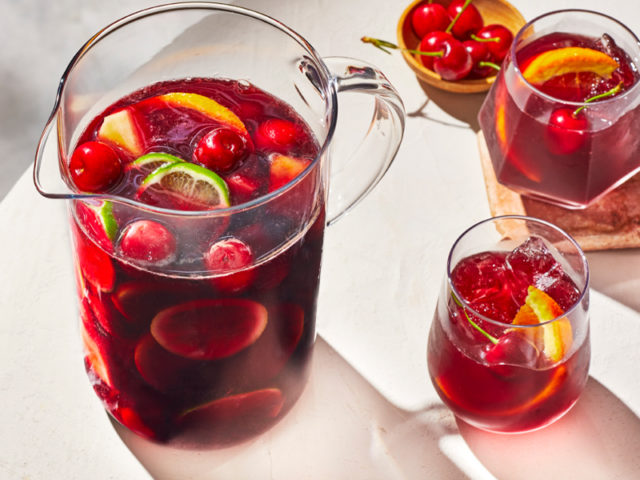 Ingredients:
2 oranges , chopped
2 pears , chopped
2 lemons , 1 chopped, 1 juiced
200g red berries , chopped (we used strawberries and cherries)
3 tbsp caster sugar
1 tsp cinnamon
Ice
750ml bottle light red wine
100ml Spanish brandy
300ml sparkling water
How to make it:
Put the chopped fruit in a bowl and sprinkle over the sugar and cinnamon, then stir to coat. Cover and leave to macerate in the fridge for at least 1 hr, or ideally overnight.
Fill a large jug with ice. Stir the macerated fruit mixture to ensure the sugar is dissolved, then tip into the jug with the wine and brandy. Stir, then top up with the sparkling water and serve
Beauty Tip: Who says wine is just a great party starter? Here are some tips on how to use red wine for face.
You face gets as happy about wine as you do. Here's how to use red wine for face.
10. Daiquiris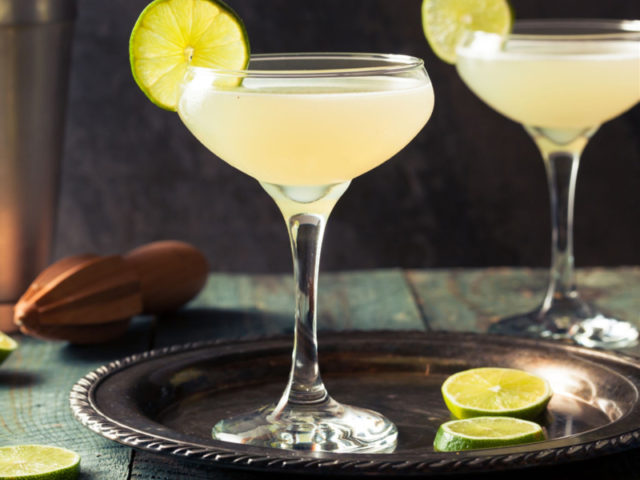 Ingredients
50ml white rum
25ml lime juice
10ml sugar syrup
Ice
How to make it:
Shake all the ingredients in a cocktail shaker and strain into a cocktail glass.