Kamalpreet Kaur's performance in the qualification round had ignited hopes back in the country which has no medals to show for in track and field at the Olympics. Kamalpreet Kaur stormed into the spotlight with her national-record setting throw of 66.59m in June, stunned the women's Discus throw field, becoming only one of the two athletes to seal the automatic qualification mark of 64m. Every Indian is feeling a kind of euphoria after Kamalpreet's inspiring performance! Click here to know more highlights of the Indian squad conquering the Tokyo Olympics 2021.
High Spirited Village Girl Makes India Proud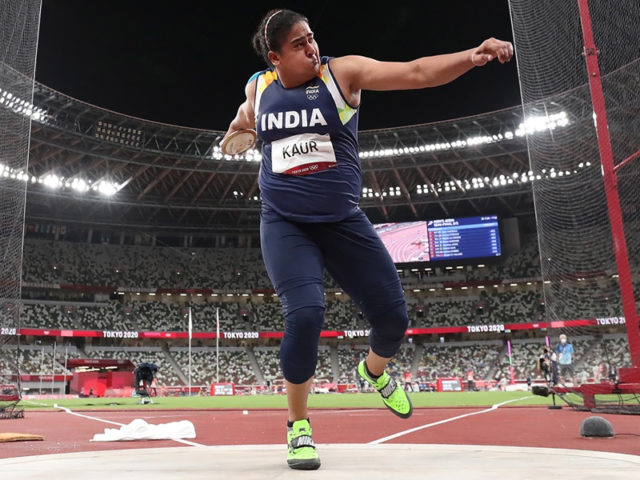 Kaur, who comes from a small farming village called Kabarwala in Punjab, is the first Indian woman to throw over 65m. Kamalpreet hails from Kabar Wala, Malout, a village in the Sri Muktsar Sahib District of Punjab. Kaur's tryst with the game began in school. On the insistence of her physical education coach, she took up athletics in 2012 and finished fourth at her first state meet. Kaur started taking the sport seriously in 2014 and began her initial training at the Sports Authority of India (SAI) centre in her village. Her rigorous practice and natural ability soon began to yield results as she became the U-18 and U-20 National Champion in 2016. Later, in 2017, she finished sixth at the 29th World University Games (her first international competition). She is employed with the Railways, and has always been in impressive form!
Kamalpreet's Exceptional Olympic Journey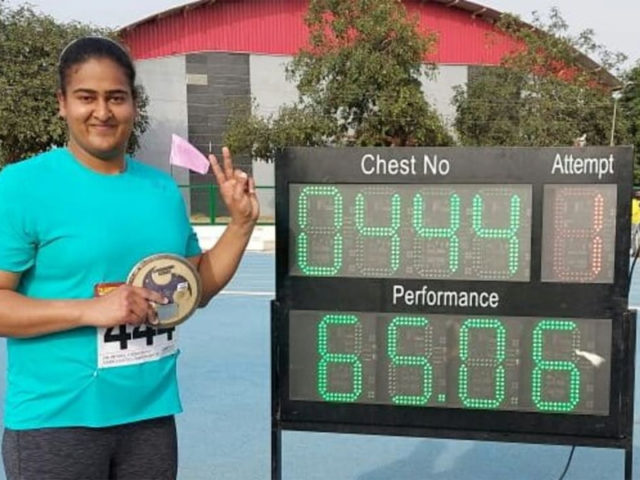 The Tokyo Olympics was her second international competition and she proved that hard work always pays off! She has been consistently sharpening her skills and working through all the hardships faced to excel on the international stage. Kamalpreet, from Patiala, showed no nerves on her debut on the biggest stage and fought her way to the Sixth Position.
On 2nd August 2021, the 25-year-old, making her Olympic debut, got her chance to compete against Perković on a rain-soaked night at the Olympic Stadium and managed to hold her own. Kamlapreet began with a 60.29m throw but improved to make it 63.97 in her second. She showed tremendous composure as she registered her best throw in her final attempt. With a confident opening throw of 61.62, Kaur slipped into the top eight out of 12 finalists. After all the finalists finish three throws each, the top eight get to throw three more to decide the medallists. At this stage, Kaur improved to 63.70 to finish sixth. It is the best throw by an Indian woman at the Olympics, bettering Krishna Poonia's 63.62m from 2012 London.
What was more special is Kamalpreet's best throw of 63.70m in a rain-interrupted final on 2nd August 2021, was better than two-time Olympic champion Sandra Perkovic's best throw of 63.75m.
The first Indian athlete to compete in discus throw was Praveen Kumar Sobti, who competed in Munich in 1972. Sobti threw the discus at 53.12m and finished in 26th place.
Kamalpreet Kaur will carry back fond memories from the Tokyo Olympics. If qualifying for the discus throw final with a throw of 64 metres was huge, two-time Olympic medallist Sandra Perković from Croatia congratulating her made it even more special. She was praised by the whole nation including batting star Sachin Tendulkar and her idol, Krishna Poonia. Sachin took to Twitter saying, "Sometimes we win, sometimes we learn. Hard luck Kamalpreet! We are proud of you for giving your best and representing India at such a big stage. This experience will only make you a stronger athlete in the future." After this extraordinary finish in the Tokyo Olympics, Kamalpreet has raised the stakes and is extremely hopeful for the future!