Sex is nothing but boring! But anything on repeat for too long can get lost in the background or simply become an activity done for the sake of it. Experts believe that your brain craves newness, and especially for women, your brain is very involved in your excitement and satisfaction. So fulfill all adventurous couples' bucket list, TC46 brings you the ultimate list of sex positions you ca try today!
Read Here: 25 New Orgasm-Inducing Positions That Belong On Your Bucket List!
10 Adventurous Sex Positions For Your Ultimate Bucket List
1. 69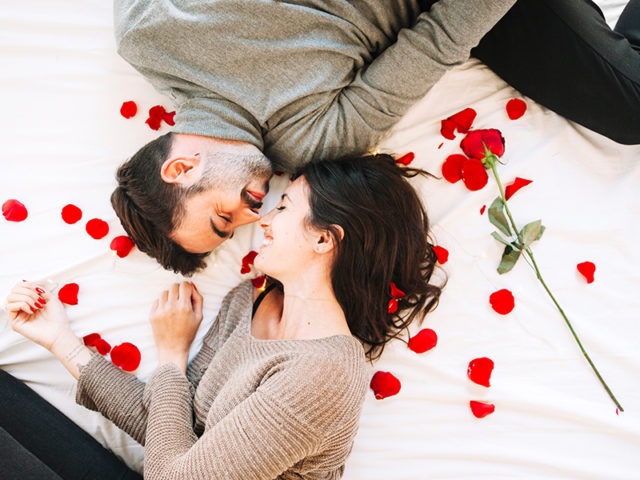 Who hasn't heard of this oral sex position! A staple comic relief innuendo on the screen, this position is tantalizing. It is perfect for dual pleasure as both partners can give and receive at once. All you need is trust and a little flexibility to orgasm together. Don't forget to get all handsy for added pleasure.
How To Do It:
Have your partner lie down, flat on their back.
You can then climb on top, so you're facing away from their upper body.
Line up your genitals with your partner's mouth, and their genitals should be lined up with yours.
Alternatively, you can try it in a side-by-side position to make it comfortable.
2. Wheelbarrow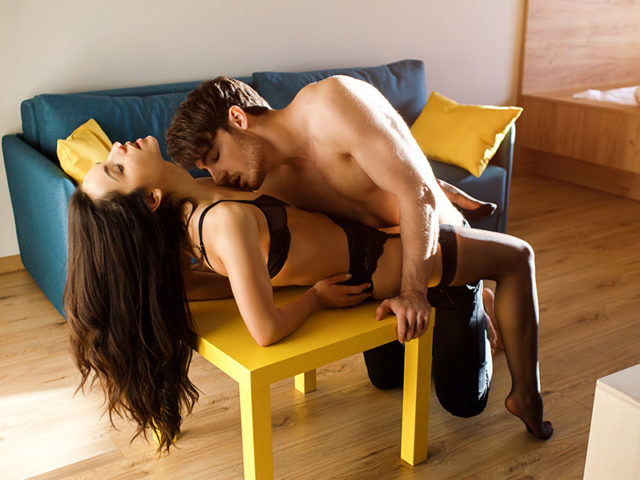 No, this one's got nothing to do with gardening. It can be the right motivation to work on your core strength. Aside from being a fun workout, this sex position allows for deeper penetration.
How To Do It:
Get on your hands and feet and have your partner pick you up by the pelvis.
Then grip their waist with your thighs.
Try resting on a table or the side of the bed and give your arms a break.
3. The Pretzel Dip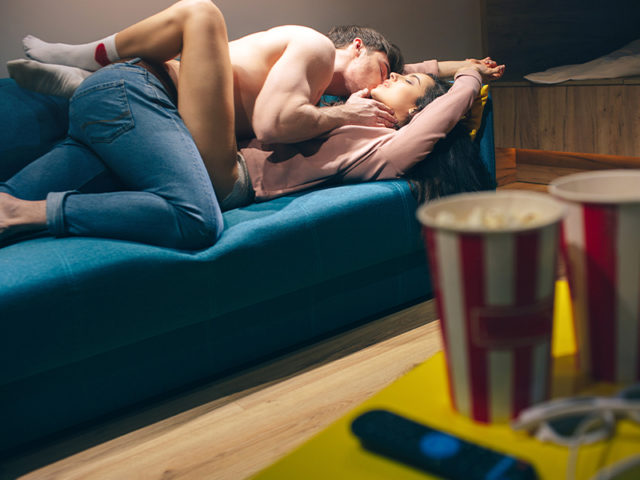 The pretzel is a position that sounds more complicated and difficult than it actually is. It offers both the partners the deep penetration of doggy style, but with that all-important eye contact. This position is about persistently connecting and grinding against each other, making your clit happy.
How To Do It:
Lay down on your side.
While facing you, have your partner kneel down.
Have then straddle your one leg while holding the other up and penetrate.
Step it up and get your partner to rub your clit.
Read Here: 10 Sex Positions That Focus On Female Pleasure!
4. Butter Churner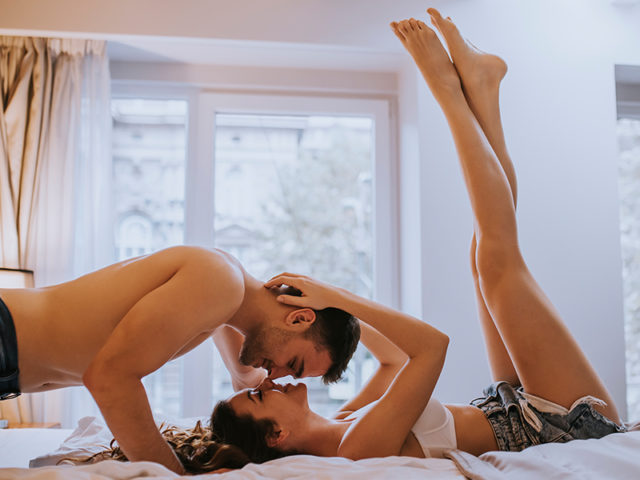 Despite sounding like an appliance, the butter churner is like Halasana, with a few sexy modifications. The act gets its name from an old fashioned butter.
How To Do It:
Lie on your back with your legs raised and folded over so that your ankles are on either side of your head.
Then your partner squats and dips their penis or toy in and out of your vagina.
Make the most of it and enjoy clitoral stimulation as well.
5. The Bridge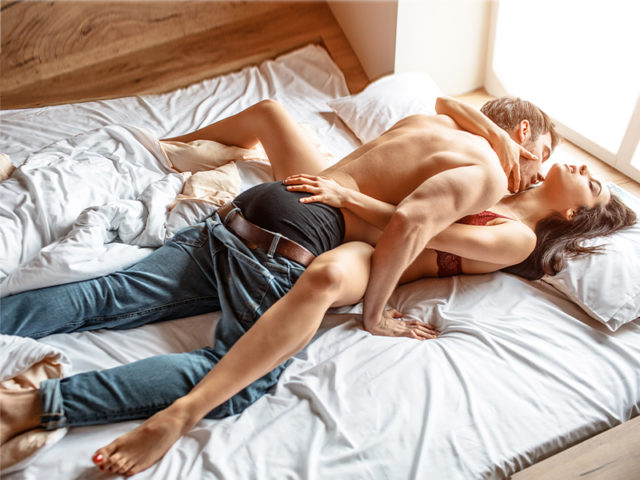 This is one of the best positions for experiencing an orgasm. This position creates very deep stimulation and a wonderful feeling of fullness. The elevation allows your partner to get deeper and puts your vagina in a different position. Your clitoris is also front and centre for your partner to stroke, or for you to reach down and stimulate.
How To Do It:
Start in missionary, then have your partner sit up so they're sitting back on their ankles, with their knees spread wide.
While staying on your back, put your feet flat on the bed and arch your hips up a bit.
Your partner can then enter the space between your legs, holding your hips to use them as leverage.
They can grab your hips to help hold you up when thrusting.
6. Stand And Deliver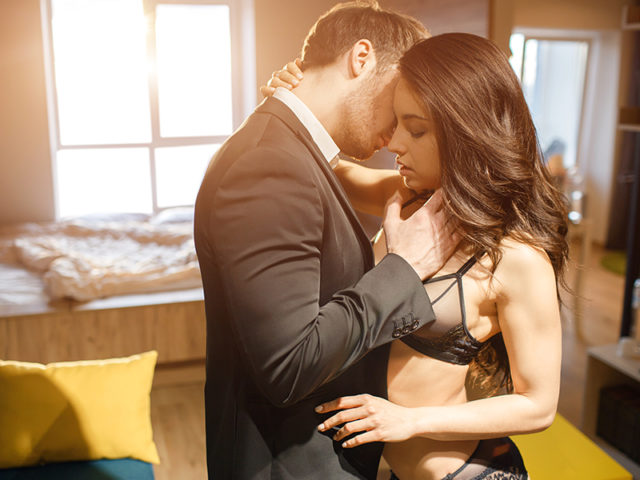 Looking for a shower sex position that gives you tons of clitoral stimulation? Try this one that's plenty of fun.
How To Do It:
Start with both your and your partner's feet planted firmly on the mat.
Then turn away from your partner and lean into the wall, pressing your palms against it and tilting your butt upward and out.
Your partner should enter you from behind, thrusting with their hands anchored on your hips, breasts or clit.
Read Here: 5 Sex Positions More Likely To Help Women Orgasm!
7. Face-Off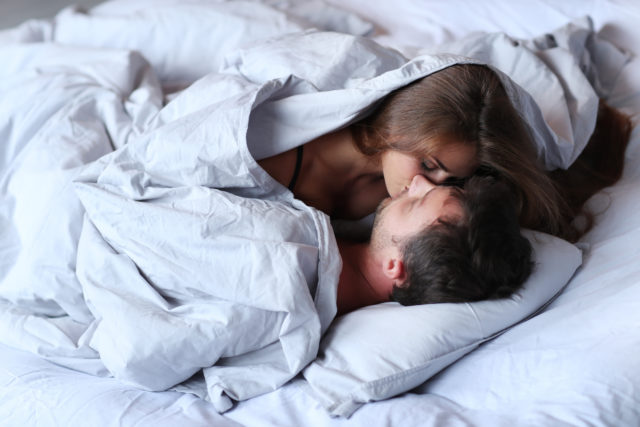 Face-to-face sex is a great way to build emotional intimacy and feelings of closeness. You can give yourself a hand, or you can close the distance between your two bodies to go hands-free. Rub yourself against your partner to get the stimulation you need.
How To Do It:
Your partner sits at the edge of a bed, sofa, or chair, legs spread slightly, feet on the ground.
You get to climb onto the partner's lap, facing them.
You can either be on your knees to straddle the other or sit on them with your legs wrapped around your partner's hips.
To get some friction happening, you can grind against each other, use your hands to stroke each other while thrusting up for penetration, or you can roll your hips up, down, and around their penis.
8. Flatiron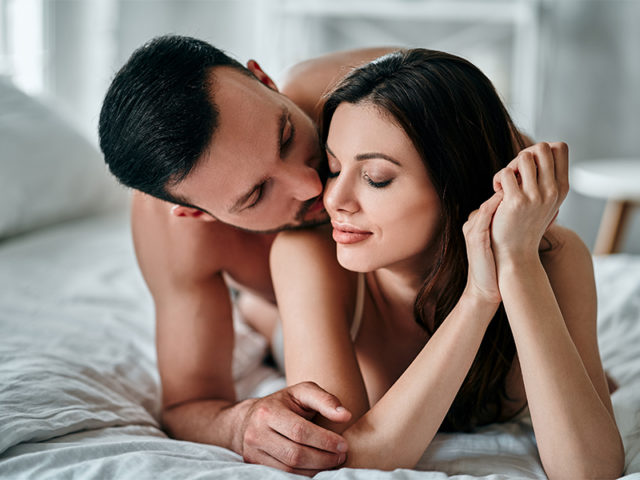 This sex position creates a snug fit making your partner's penis seem even larger. It allows for full-body exploration that's sure to make things hotter.
How To Do It:
Lie facedown on the bed with your legs straight and hips slightly raised.
Let your partner penetrate from behind.
Go for shallow thrusts and deep breathing to help the fun last longer.
9. The Chairman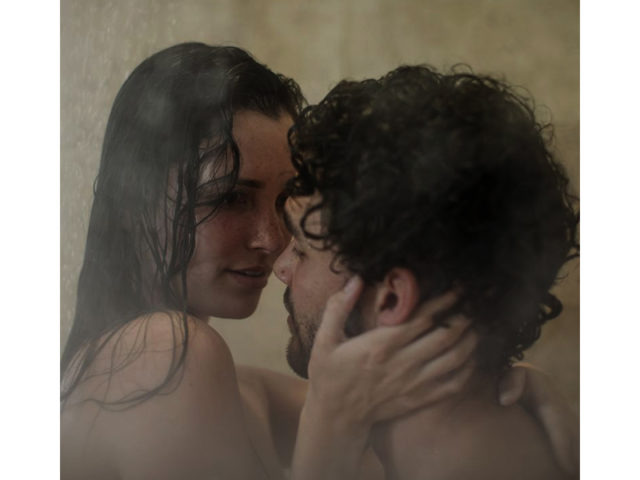 Another exciting sex psoition for the shower, this one needs a shower bench. And if you don't have one, it will make you buy one for sure.
How To Do It:
For this position, you can sit on your partner's lap, lap dance-style.
You can do vaginal or anal penetration in this position.
Your partner can also reach around to play with your nipples and clit.
Read Here: 5 Positions, Tips & Precautions To Have The Best Shower Sex!
10. Scoop Me Up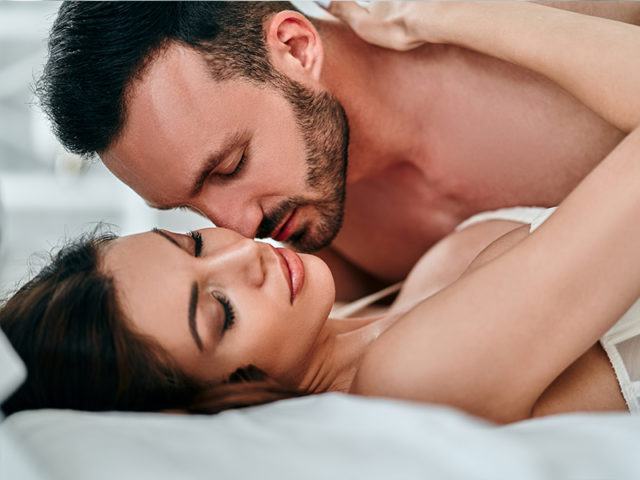 This cosy position allows for more skin-to-skin contact, increasing your stimulation. With this sex position, either partner can stimulate the clitoris while thrusting by simply wrapping their arms toward the front. Use this opportunity to explore each other's hidden erogenous zones.
How To Do It:
Start by laying on your side and facing in the same direction.
This is the chance to go ahead and get comfy.
Bring your knees up slightly while they slide up behind your pelvis and enter you from behind.
Your brain craves novelty, bet it at your work, a hobby you excel at or sex. So keep trying new sex positions, techniques and go on pleasure-filled adventures; whether it's solo or with your partner.