What better time than Diwali to shine your brightest! After all, Diwali is all about joy, celebrations, parties and a whole lot of selfies. Whether you choose to go glam or decide to go in for a subtle beauty look and let your fashion style do all the talking, there are a few beauty essentials you shouldn't skip. From an easy-to-follow routine to a detailed pamper session, TC46 brings you plenty of choices.
And to bring you the most achievable yet luxurious beauty guide, TC46 connected with Ainsley Maben, the Head of Training at Kama Ayurveda. Here, he talks about skin and hair care preps for both Diwali and the upcoming wedding season, tips on getting flawless skin and hair and a few must-use beauty rituals.
Skin & Hair Care Prep For Diwali & The Wedding Season
The onset of the Diwali and bridal season also marks the beginning of winter and with it a change in your daily beauty and wellness regimes. With the drop in temperature, your Sebaceous glands produce less Sebum, causing dryness, itching, dullness, and pigmentation – affecting your skin from scalp to feet. 
I would encourage you to gradually change your beauty regime while the weather is still warm-to-pleasant; so that the skin is gradually prepared for the cold. Rather than a trend-based approach, I would always recommend rituals using pure ingredients that are in keeping with your beauty needs.
4 Tips To Nourish Your Skin & Hair During Winter
1. Create The Right Environment For Your Body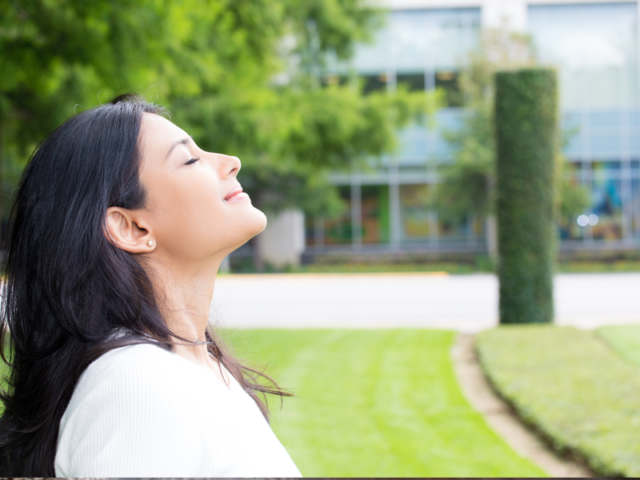 Dehydration is one of the most common concerns during winters. We don't realise how dry our heating systems make the air around us. This reflects on your skin as excessive skin dryness. While moisturising properly and frequently helps, the long-term solution is also to use a humidifier in your personal spaces. A humidifier helps increase the moisture content in the air as well as in your natural skin barrier. Further, even during winter, wear light breathable fabrics next to your skin and add warmer layers on top. This will help curtail itchiness caused by synthetic fabrics as well. 
2. Do Not Forget To Drink Plenty Of Water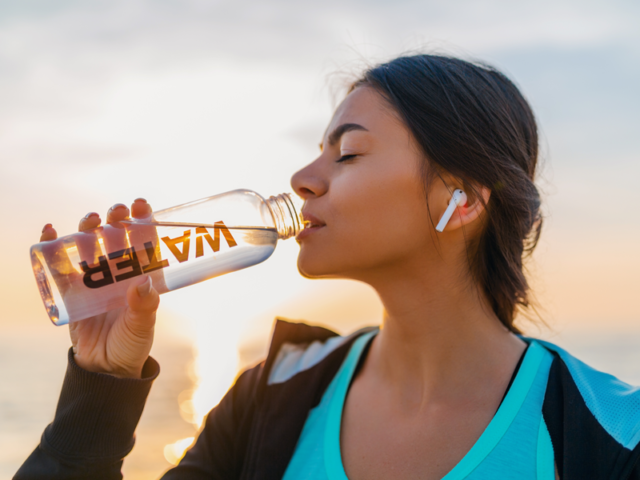 When it's cold, most of us tend to forget to drink enough water. However, the drier and colder climate is known to strip your skin of its natural moisture content. You can always warm the water a little and store it in a flask so that you can sip on it throughout the day. Winters are also a great time to indulge in warm teas. One of the best options is lemon ginger tea. You can have it multiple times during the day as both lemon and ginger are great for your health and even aid digestion.
3. Keep Your Warm Showers Short And Sweet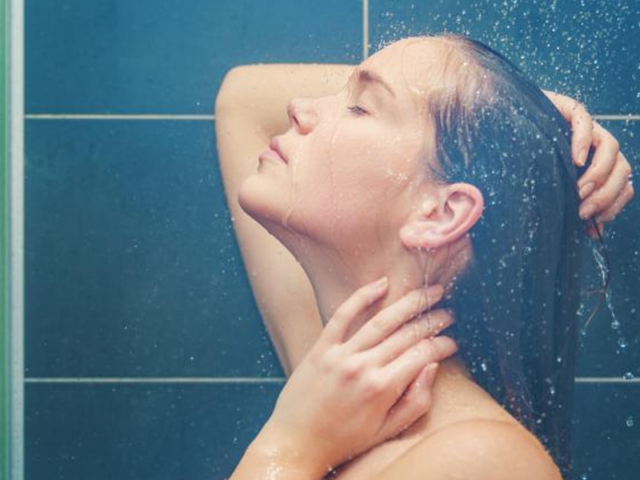 During winters, I recommend that you layer your skin with bath oil before stepping into your shower. Gently massage the oil (I prefer Organic Sweet Almond Oil) into your skin and shower after 10-15 mins with mild soap or natural cleanser. Rich in minerals, vitamins A, D & E, the antioxidant and regenerative properties of this bath oil helps in restoring the natural glow of the skin. Take a quick shower so that you don't expose your skin to water for a long time. Also, keep the temperature of your water lukewarm. Hot water dries out the skin excessively. Immediately after stepping out, moisturise your skin. Apply moisturiser on the damp skin to retain moisture and keep it soft and supple. 
4. Eat Right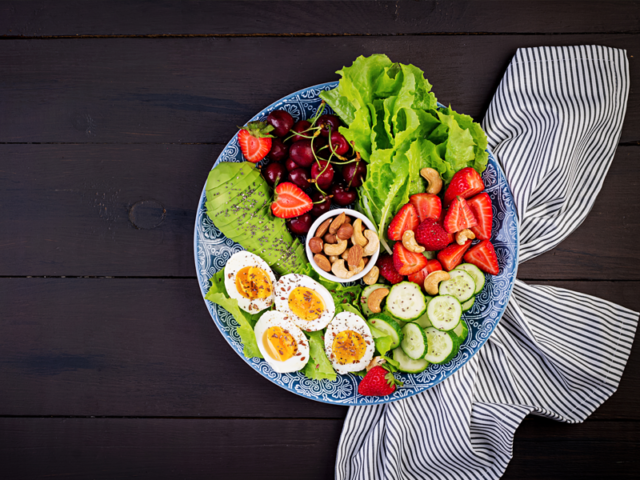 Do not forget that your diet also plays a huge role in determining the health of your skin. During wintertime, avoid too much alcohol and caffeine as both of them lead to dehydration. Include walnuts, almonds, and ghee in your diet so that your intake of healthy fats is maintained. These rich food items will nourish your skin from within. 
Hair, Skin & Body Care Essentials For Winter
Finally, it is always a good idea to pamper yourself…no matter what the season! Take a few minutes a couple of times a week to deeply nourish your skin, hair, and body.
1. A Gentle Scrub For Glowing Skin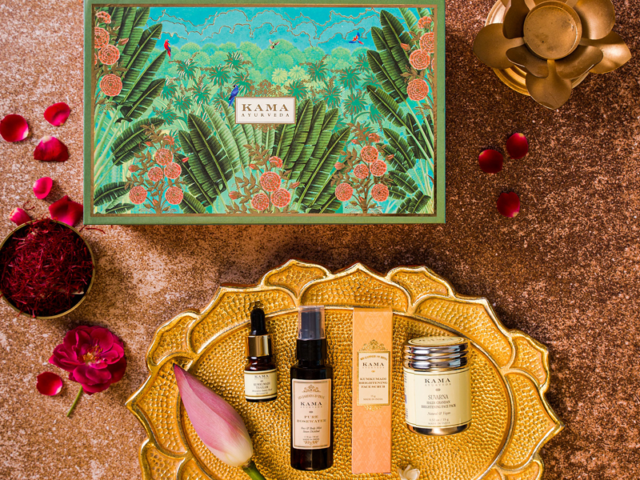 Most of us are aware of how moisturising your skin is an absolute essential during winters. But no matter how much we moisturise our skin, we can't get rid of dry skin without some gentle exfoliation. In winters, you might be worried about scrubbing your skin as it could result in bruising. I highly recommend using natural scrubs for the body as well as the face. 
2. Root-To-Tip Care For Your Hair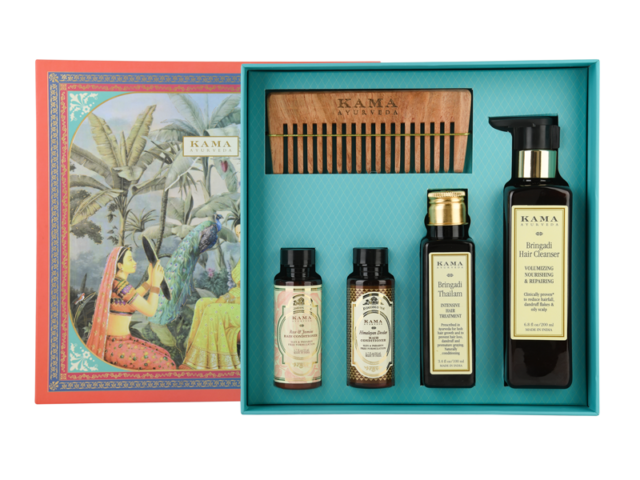 Centuries-old Ayurvedic text describes many useful herbs for hair. Among all of them, there stands out a clear winner – Bhringraj, the king of herbs! Also known as False Daisy, Bhringraj is a miraculous herb hailing from the sunflower family. Many people ask about the difference between Bhringraj and Bringadi oils. The answer is simple – the addition of other hair-friendly herbs makes Bhringraj oil even more effective for hair and takes the form of Bringadi Oil.
Depending on the length of your hair, use the Bringadi Oil two or three times a week as part of your hair-care ritual. Gently massage Brigandi oil into hair, ensuring that the entire scalp is covered. The treatment works as a natural conditioner if left on for 30 minutes. Cleanse post-treatment with a mild shampoo and warm/normal water. If you want to warm Brigandi oil, I suggest using indirect heat to do so. Place the required quantity in a container and place it in another vessel containing warm water to heat the oil before application.
3. Cocoon Your Skin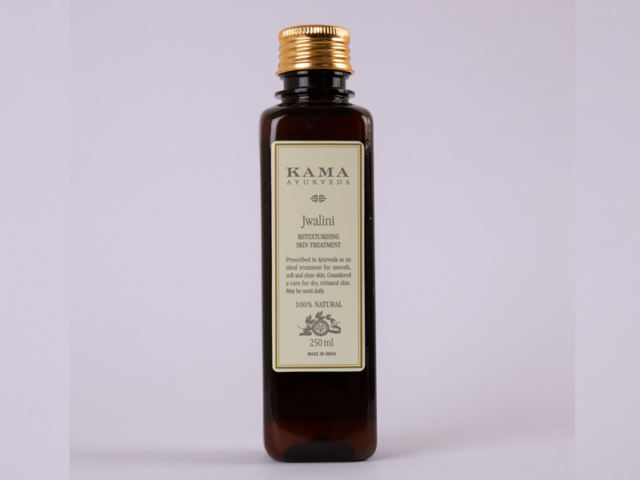 I suggest a weekly oil massage or Abhyanga. The self-massage ritual not only improves blood circulation and warms our body but is also a great exercise in mindfulness. Wash away the oil with gentle, sulphate free gel cleansers, in lukewarm water. Pat completely dry with a soft cotton towel and apply a rich layer of body butter.