Often seen in made skincare videos and all over your Instagram timeline, this beautiful precious stone face roller is quite popular. The face roller is often paired with facial oils, serums or sheet masks, rolled over the face as a massage. Learn more about facial oils here. The face roller is usually made of jade or rose quartz. And the cooling effect of the stone is said to remove toxins from the skin and depuff the face. Hence adding this to your early morning routine, can cure the puffiness of your face. Regular use of this tool is said to tone and lift the skin.
Facts And Myths About Facial Rollers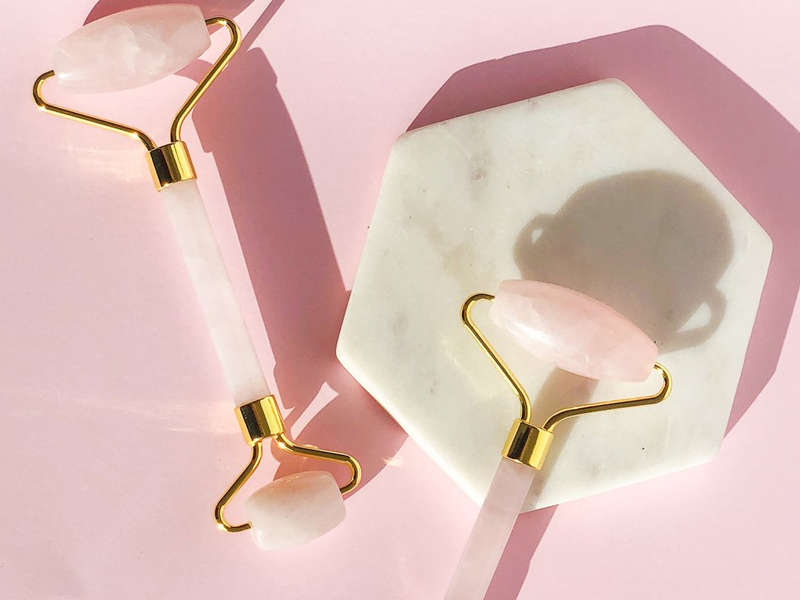 With facial rollers being popular all over the skincare and makeup community, there are many claims being made about them. Here are some facts and myths about the tool.
Facial massage can improve your mood – Fact
The face massage roller benefits your skin as the massage can reduce anxiety and calm your mind.
Face rollers can reduce face fat – Myth
Face rollers depuff your face and hence give it a temporary slimming effect. But it doesn't lead to permanent slim fact.
Face rollers can remove toxins from the face – Fact
The massaging act done by a face roller can stimulate lymphatic drainage.
Face rollers can contour your face – Fact
The roller drains excess fluids and temporarily give you a chiselled contoured look. The best way to use the tool for draining and contouring is to roll upwards at an angle.
Benefits Of Face Rollers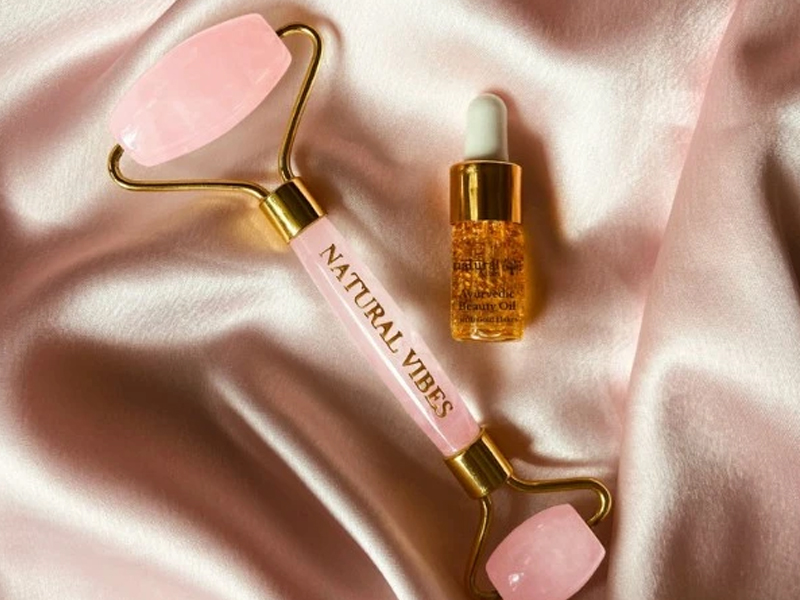 Face roller benefits the mind and the skin in various ways. While it depuffs the face, it also massages the facial muscles and destresses you. Here are more face roller benefits.
The jade stone is a naturally cool stone, and the roller makes it easy to apply gentle pressure all over the face. Hence it works as a face massage roller. You can even store it in the fridge for an amped cool factor.
Massaging it on your face is said to decrease face puffiness, tones and firms the skin.
It increases blood circulation and hence brings a natural glow to the face.
Facial rollers fight ageing by reducing excess fluid that can age the skin. It temporarily relieves tension held in the facial muscles (namely the forehead and around the eyes), you may appear less stressed.
Rollers are usually used with an oil or moisturizer to help the tool glide across your skin. This ensures an even distribution of product and can deliver product deeper into your skin.
Buy moisturising aloe vera serum from the Red Dot Shop here. 
How To Use A Facial Roller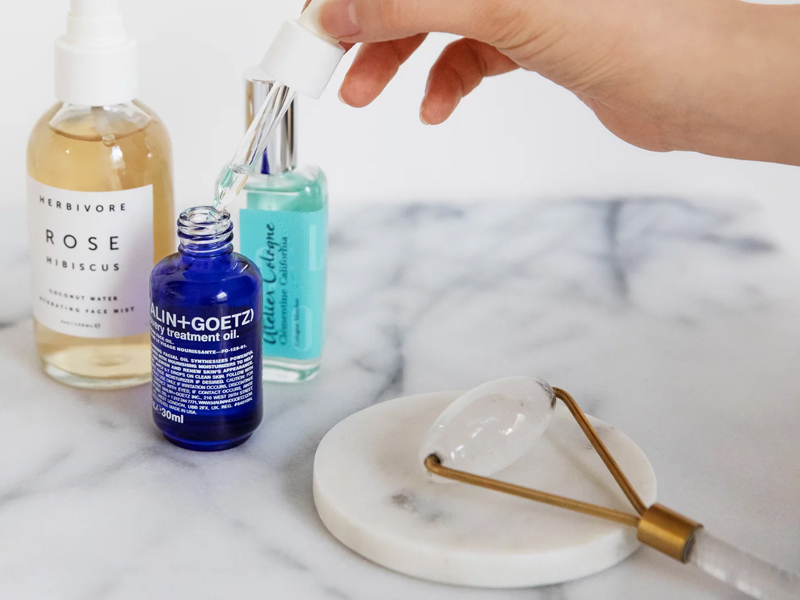 If you are wondering – 'do face rollers work?', then the answer is yes! But you need to know how to use a face roller. Usually face rollers are used with facial oils or serums.
Apply a facial oil, serum or mask on the face. Make sure the product applied is oily or well lubricated as massaging with the tool can pull or tug the skin which may actually contribute to wrinkles.
Massage your face with the natural and organic face cream from the Red Dot Shop here.
Start at the neck and roll upward. Always roll up, not back and forth.
Roll from the jawline to the ear on both sides using gentle pressure. You can continue this motion all the way from the jaw to the cheekbone. Always keep your motions upwards, not sidewards or back and forth.
Roll flat over your eyebrows horizontally, which may feel especially relieving if you have a headache.
Roll from the forehead up toward the temples.
You can also use the face massage roller, giving yourself an easy facial.
Which Is The Best Face Roller You Should Buy?
1. Jade Roller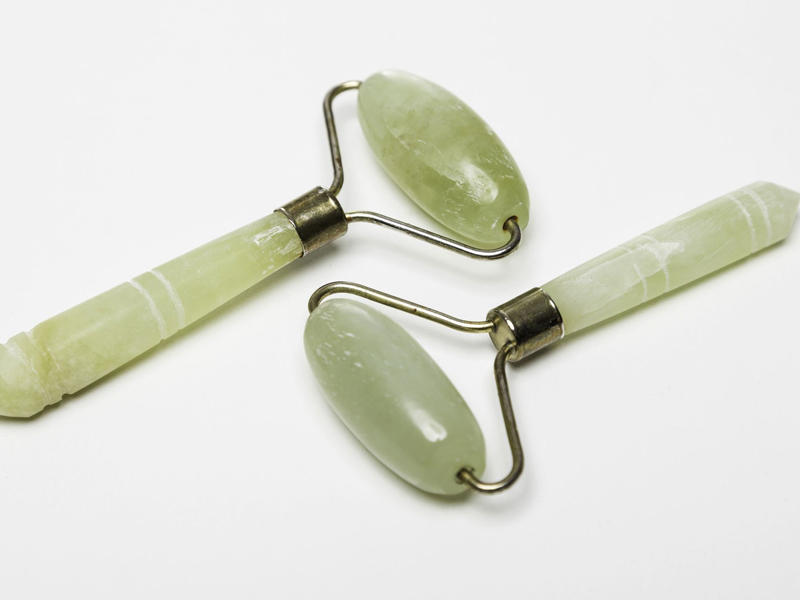 Remember when you would rub ice all over your face to reduce redness, puffiness, and inflammation. Well, ice can disrupt your facial nerves. Hence it is a better idea to invest in a jade roller to calm redness, puffiness, and inflammation. The natural cool jade stone helps calm the skin instantly and prep your skin for any makeup look. Add your facial roller in the refrigerator for 10-15 mins for an extra cooling effect.
2. Gua Sha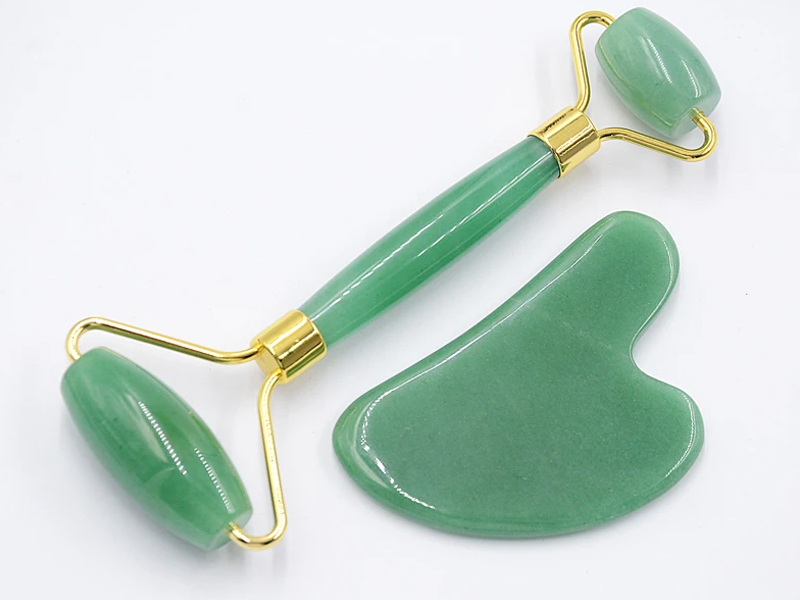 The Gua Sha tool is a curved shaped stone used to sculpt and massage the face. It was a part of ancient Chinese medicine to relieve stress and tension in the muscles. A regular gua sha massage helps in toning the fat under the skin and lifting the facial muscles for a chiselled look. The shape and curves of the tool make it easy to use on your skin.
3. Kansa Wand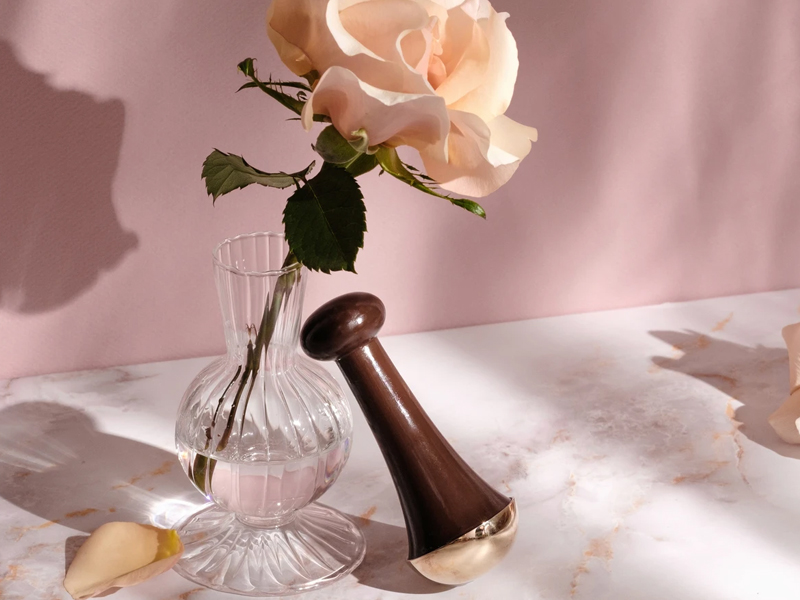 The Kansa wand is an Ayurvedic tool that has a round copper cap and a handle. The metal works visibly to soften fine lines and wrinkles, de-puff your eye area, detoxify your skin and lift and firm your face on the whole. When looking for a Kansa wand, purchase one with a blend of copper and tin. Copper is alkaline in nature and is said to help balance your skin, whether you're looking to reduce acne, excess oil, inflammation or sensitivity.
Use this Kansa wand to treat your eye bags with a nourishing eye serum. Buy a moisturising eye serum from the Red Dot Shop here.
4. 24k Gold Sculpting Bar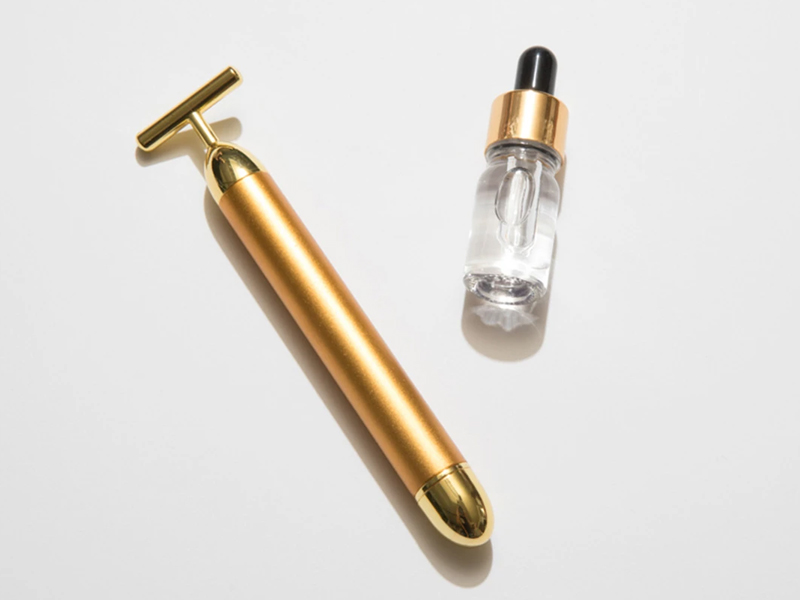 This tiny wand literally works magic when it comes to massaging your skin. The tool is coated with 24k gold that helps stimulate your skin and massage it. It is a perfect tool to get rid of tired, dull skin.
5. 2-ball Facial Massage Roller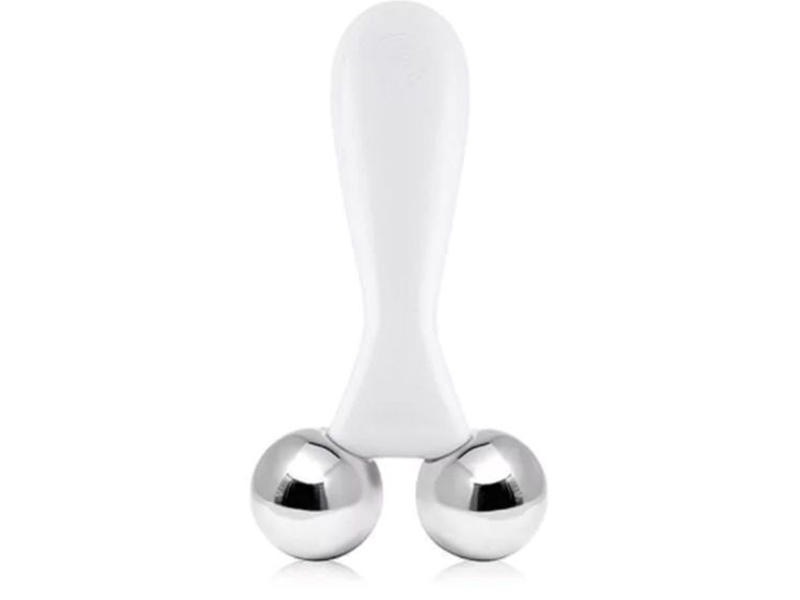 These rollers make use of two metal balls at their tip to sculpt your face, drain out toxins and reduce puffiness almost instantly for the perfect facial massage. The balls on the tip of the wand roll on your skin as you go over it so they're thoroughly massaging each spot in the place. Using this tool for 3-5 minutes before your masking routine will give you extra stimulation and a sculpted look.
Popular FAQs When Using A Face Roller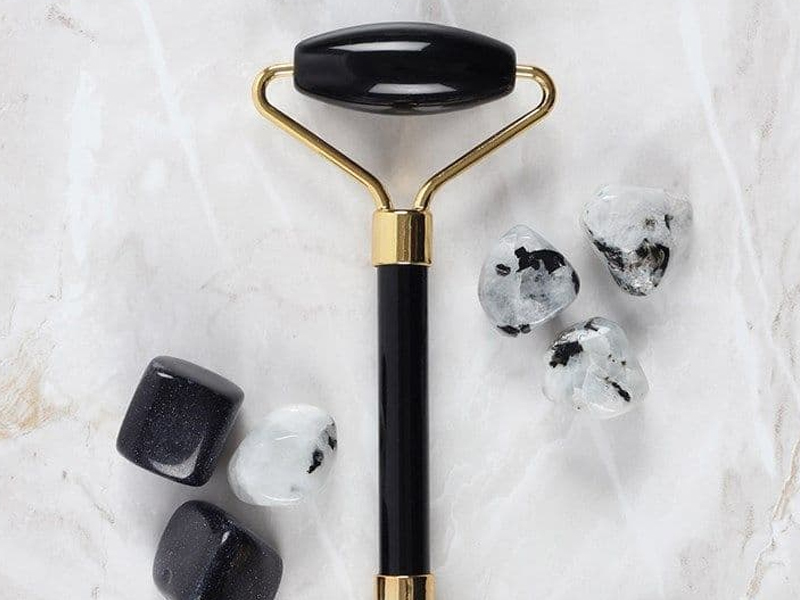 1. How often should you use a facial roller?
You can use this tool every day in your skincare routine.
2. For how long should use the tool?
You can use the facial roller for a few minutes to 10 minutes. It easily de-puffs, de-stresses, and increases blood flow. But stop rolling if your skin starts to hurt.
3. How to differentiate a real stone facial roller from a fake?
When buying a real jade face roller, keep in mind
Sound: If it sounds like plastic then it's fake
Touch: If it's cool to touch then it's real. It also doesn't have irregularities like air bubbles or cracks.
Look: If it has scratches then it's fake
4. How to clean your facial roller?
Remember to clean at least once a week to remove any dirt or oils. Use a gentle soap and room temperature water, avoid hot water. Gentle pat it to dry.
Face Roller Recommendations
1. Rose Quartz Gua Sha Stone with Face Roller Massager Tool Set – Honey And Be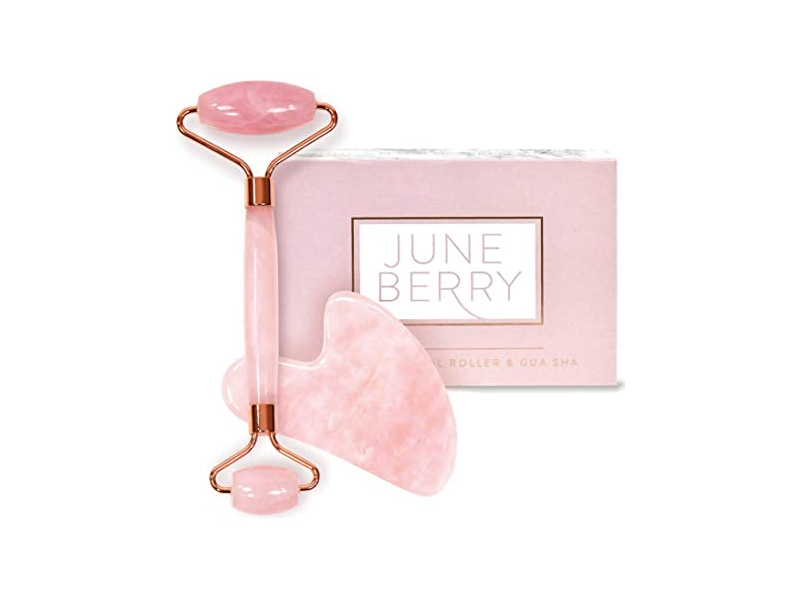 The rose quartz crystal gives a cool and relaxing effect and it is the stone of universal love, It helps promote self-love and gives you healthy glowing skin. It gently massages your face to stimulate the lymphatic drainage beneath the skin layers, increase micro-circulation and reduce puffiness.
2. Kansa facial massager – Soul Tree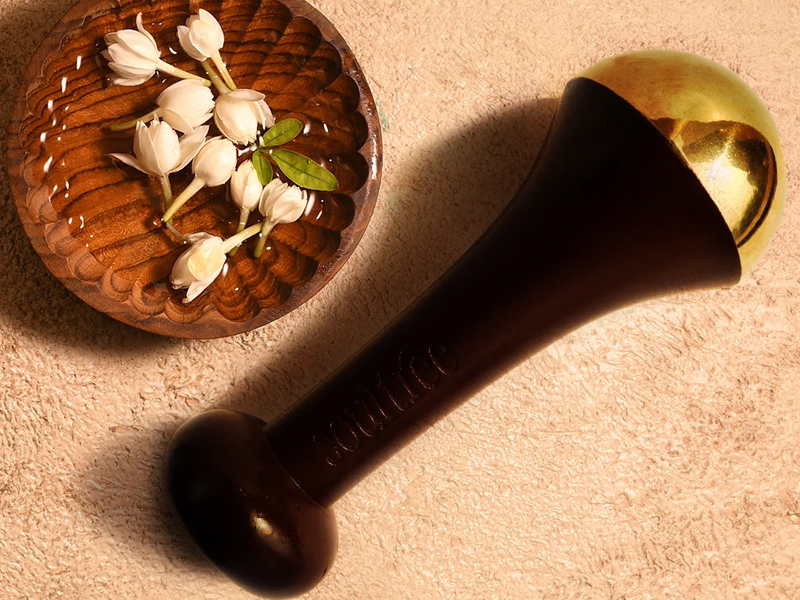 Kansa is a special metal made with a blend of copper and tin. A Kansa Facial Massager helps purify the skin and makes it soft and smooth. It stimulates the marma points of the body and balances dosha.
3. 24k Face Massager – House Of Beauty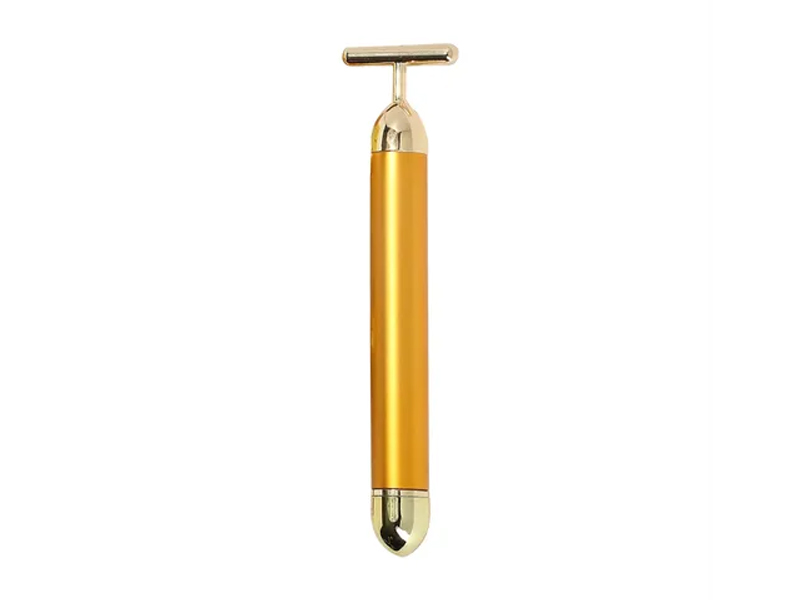 The 24k Face Massager vibrates 6,000 times a minute which gives your facial muscles the right amount of stimulation in order to get a firming effect to improve the skin. It brings out the natural glow, radiance and lifts your face needs.
4. 3d Face massage roller – Beautiliss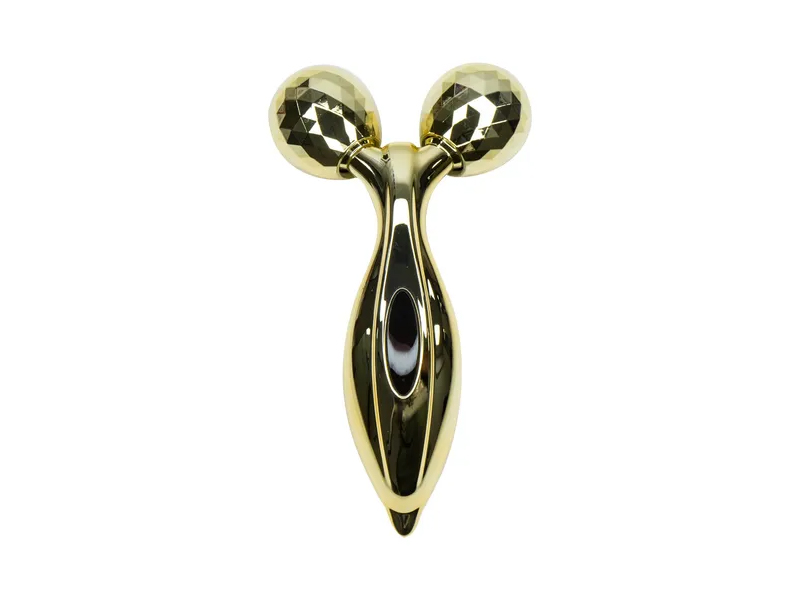 An excellent fit and feel, this massaging tool with rolling technology give you a professional massage feel at home. Not only for massage use but also for body and face slimming, lifting, shaping, skin tightening and relaxing.
5. Jade Face Roller – Ras Luxury Oils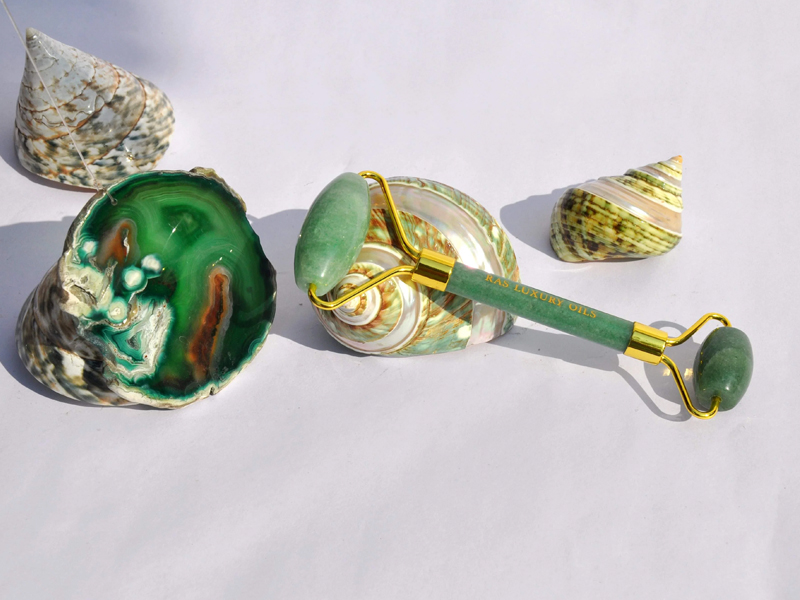 The Jade crystal gives a deeply relaxing effect and aids in bringing calmness giving you healthy-looking skin! It encourages lymphatic drainage and minimize puffiness, and increases micro-circulation.
2021 has shown us interesting and trustworthy skincare products that actually work, including serums and masks. To know more, click here. While going for facials, massages and skin treatments have come to a halt, you can always DIY at home. Your favourite and trusted facial oil or moisturiser that gives maximum moisturise paired with the right face roller can provide a good facial as the parlour. Include face rollers into your skincare routine and let us know your thoughts in the comments below!