For all the beauty treatments you can sit back and enjoy, there's pretty unpleasant hair removal. It's a struggle to pull and hold your skin taut as the parlour didi uses the thread and wax as weapons. On normal days, you would have gone to a salon to get rid of it and stay groomed. But due to the Covid-19 lockdown, you are now stuck at home and left to take care of these beauty basics on your own.
From hair trimming to removing unwanted hair. Stressed? Don't be. There are simple and easy ways through which you can remove hair and stay groomed. Look at the hair-removal options out there, starting with the basic and obvious like shaving, tweezing, waxing, and working towards the wonderful natural hair removing remedies – that work! Whether you want to tackle your legs, armpits, facial hair or bikini line, read on to find the best hair removal solution for you.
5 Techniques For Facial Hair Removal That Will Save You A Trip To The Salon
Dealing with unwanted hair can be an ongoing struggle, especially if it's on your face. You are aware of methods like face waxing and threading to get rid of unwanted facial hair. You visit a parlour, tell the didi your preferred method and be done in a jiffy. But now you can do facial waxing and more at home with these useful techniques.
1. Shaving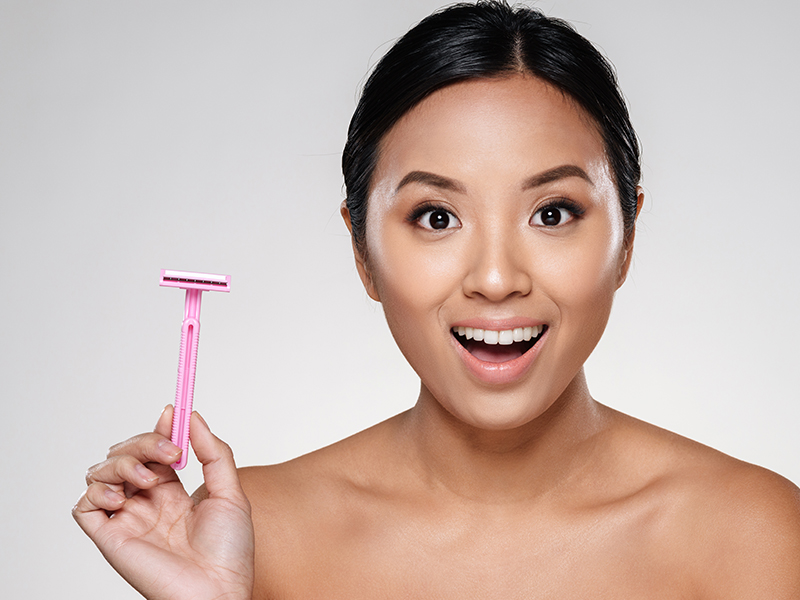 One of the easiest methods for facial hair removal at home is shaving. And no, it's not those jumbo razors men use, but dainty ones that are made specifically for women. You can buy facial razors for women at various online sites and even your local beauty supply store.
You Will Need:
Face Razor/Trimmer
Cleansed dry skin
Method:
Make sure your skin is clean and dry with no products.
Hold the razor at a 45-degree angle and shave your face in short, downward strokes.
You should apply little pressure and it should feel like a spatula on your face.
Avoid areas with acne and bumps.
2. At-Home Waxing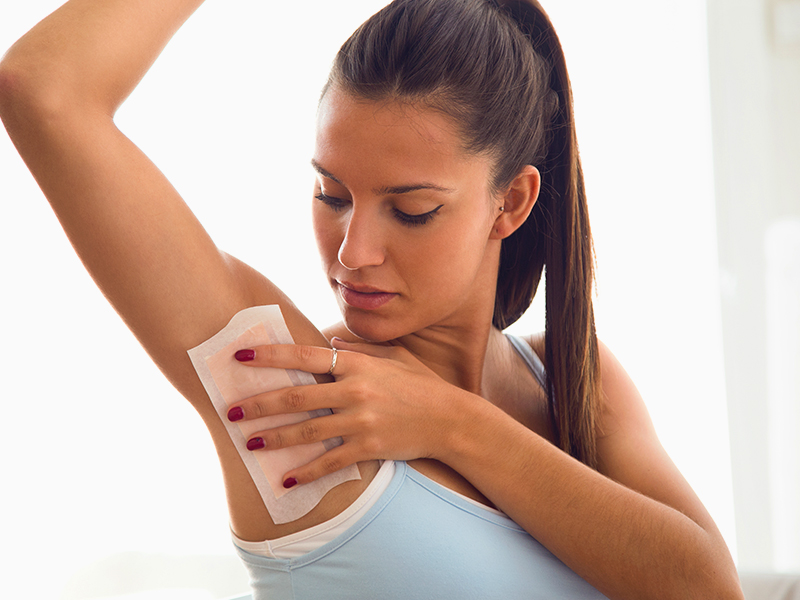 Face waxing is an effective way to get rid of unwanted hair on your face. A lot of women use wax to trim their eyebrows and remove upper lip hair. With this DIY technique, waxing at home is now an easy way of facial hair removal.
You Will Need:
Granulated sugar
Lemon juice
Water
Cocoa powder (optional)
Strips of cloth (old cotton t-shirt)
Method:
Mix granulated sugar, lemon juice and water. For chocolate wax, you can add cocoa powder.
Boil this in a pot over medium heat.
Let this cool until it looks like caramelised honey and has the consistency of a thick, malleable paste.
Apply it in the direction of hair growth, press the cloth strip on top and pull it off in the opposite direction.
It is a quick and easy way to get rid of facial hair and is the best wax for the face.
3. Threading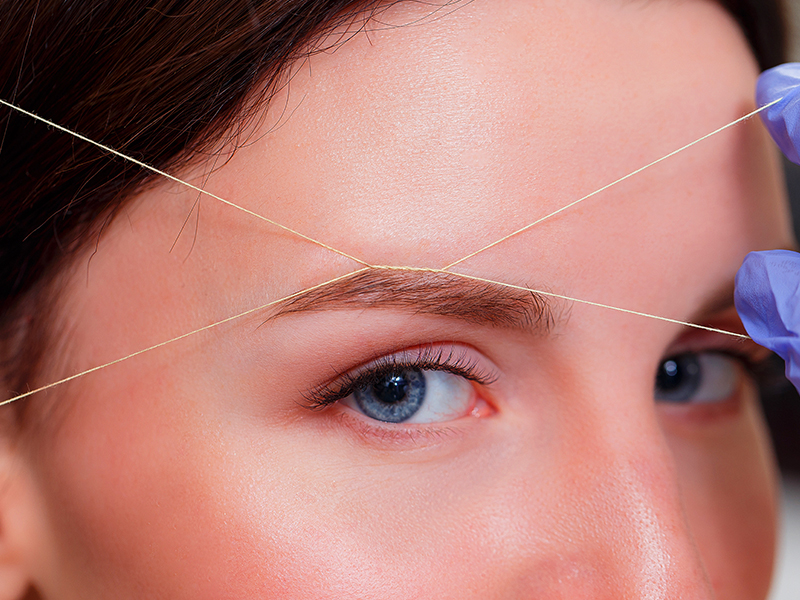 If face waxing at home is not your preferred option, threading is your best bet. A thread bundle is small and easy to carry. And this is the best way to remove facial hair without any mess! Instead of removing hair with a razor blade, threading is designed to pluck or pull hair from the roots. It ensures slow hair regrowth, making it the easiest technique of facial hair removal for women.
You Will Need:
Salon thread or plain thread
Mirror
Method:
Take a 15-inch piece of thread and tie it together to form a loop.
Twist the middle part at least 10-15 times and form two smaller loops.
Practise by pulling and pushing both the loops.
To remove hair, place the thread and widen one end of the loop.
Remember, the thread will remove hair in the direction of the smaller loop.
Though this method takes a little practice, it certainly is the best technique for facial hair removal.
4. Epilation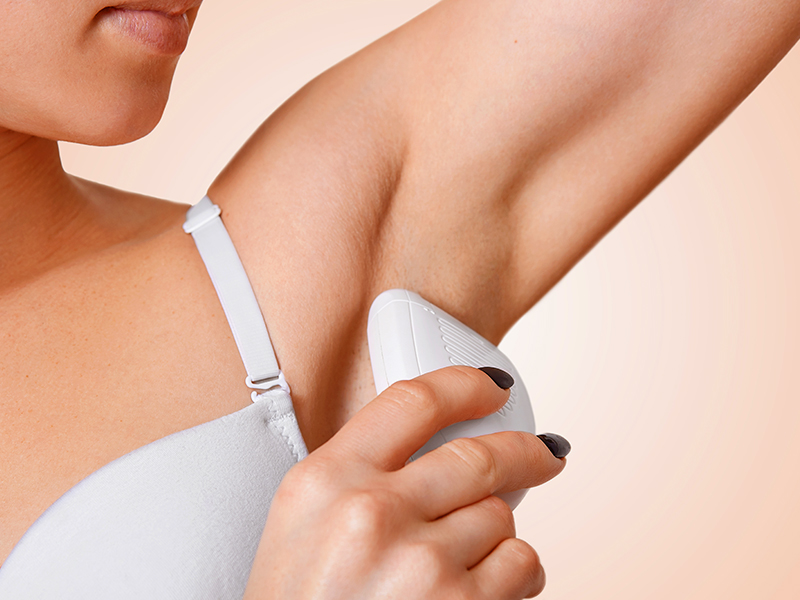 Epilators work similarly to tweezing and shaving. This technique removes multiple hairs from the roots at once. Epilators are not just for legs and arms but come in many sizes, making them the best way to remove facial hair.
You Will Need:
Epilator of your choice
Mirror
Method:
Scrub your face to get rid of dead skin cells.
Hold your skin taut and start using the epilator in small strokes.
Use an upward motion for best results.
Avoid acne spots and bumpy skin.
5. Tweezing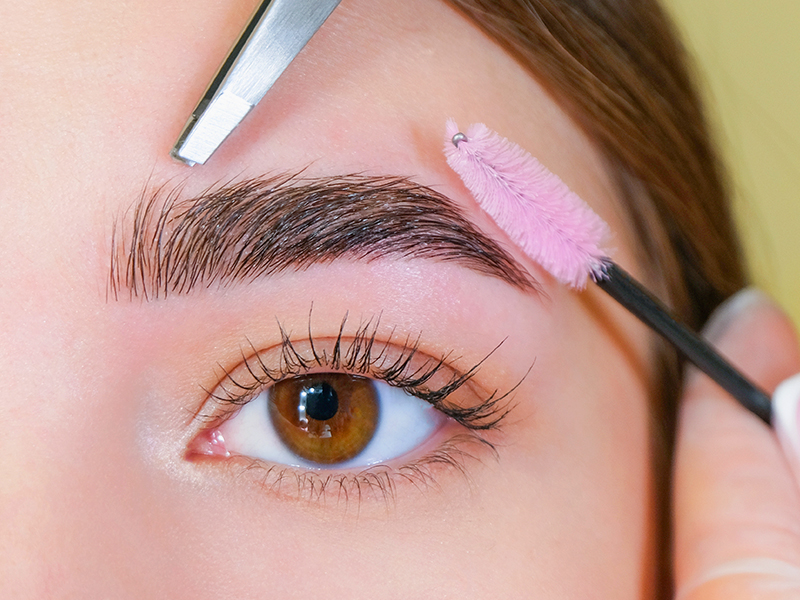 Tweezing works on any facial hair. It's particularly useful when shaping the eyebrows. This method ensures slower hair growth, about 3-8 weeks. If you are not comfortable with full face waxing or shaving, then this one is perfect for you.
You Will Need:
Method:
Outline the shape of your eyebrows to make the process easier.
Isolate the hairs you want to pluck.
Pull and hold your skin taut and pluck in the direction of hair growth.
Do this one hair at a time and make sure to pull your skin.
Though there might be some discomfort, with practice it will become less painful.
Tip: If you are facing issues with uniform eyebrow growth, try applying castor oil on eyebrows with the help of cotton bud; leave it overnight for best results, available on the Red Dot Shop.
10 DIYs To Remove Unwanted Body Hair At Home
Every woman clearly remembers the first time she ever went to a parlour to get waxed, the feeling of smooth and silky skin is something every woman loves. Plucking, threading, shaving and waxing are age-old methods but not all of us have the time and sometimes the resources to get this done professionally. So, what's the solution? Use this 101 lockdown beauty guide with 10 ways to remove unwanted hair at home.
1. Mung & Rosewater Mask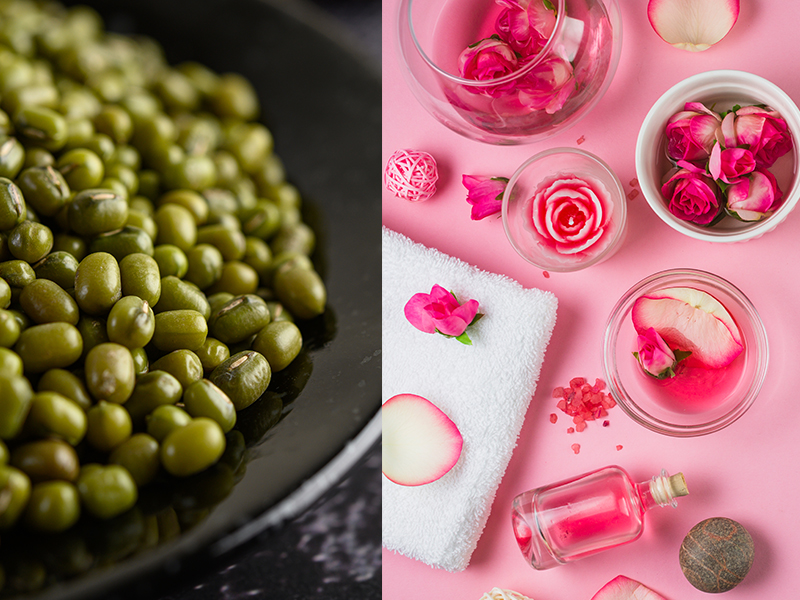 Rosewater is a miraculous skin care ingredient that works in many different ways. Mung has exfoliating properties and, when combined with rosewater, is perfect for acne-prone skin. It gently removes hair while cleansing the skin.
Mix mung flour, rosewater and some lemon juice to form a thick paste
Apply this on your skin and let it dry completely
Once it dries, rub it in circular motions
2. Honey & Sugar Mask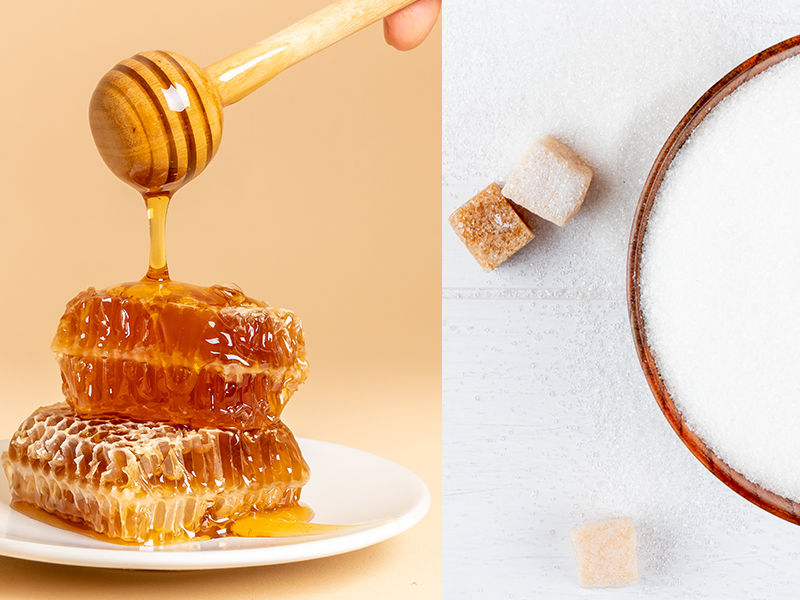 We all know about the goodness of honey. Along with being great for your skin and hair, honey helps remove unwanted hair as well. Make a peel-off mask with honey and sugar to see fantastic results.
Combine honey, sugar and water in a bowl
Microwave this till it the sugar dissolves and everything mixes well
Apply this warm mask wherever desired and put a thin strip of cloth on top
Let it cool for a few seconds and pull the strip in one swift motion
3. Oatmeal & Banana Scrub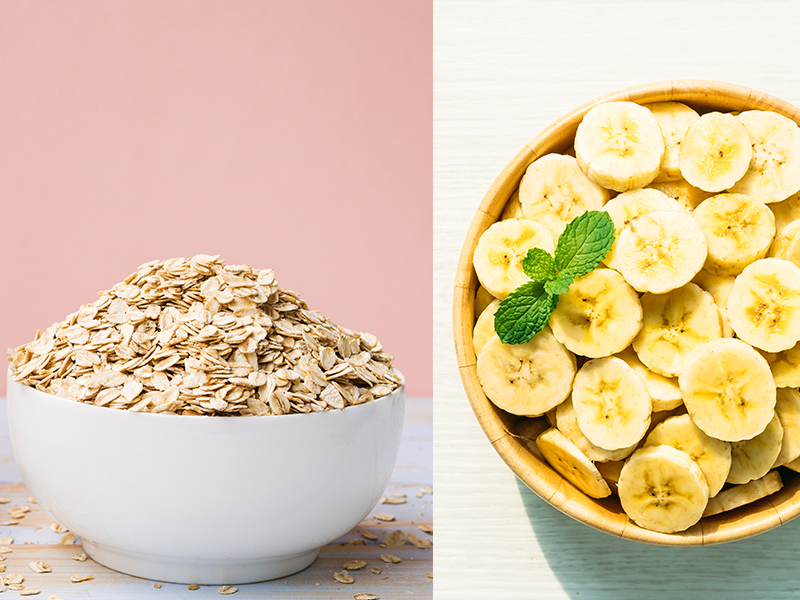 Oatmeal is a healthy way to fill your stomach. And, it is a great skincare product and can be used to remove hair at home. The coarseness and grainy texture of oatmeal help exfoliate the skin.
Mash a banana in a bowl and mix in some blended oatmeal
Apply this paste on the skin and rub in a circular motion
Leave it on for 15-20 minutes and wash with cold water
4. Eggs & Cornstarch Peel Off Mask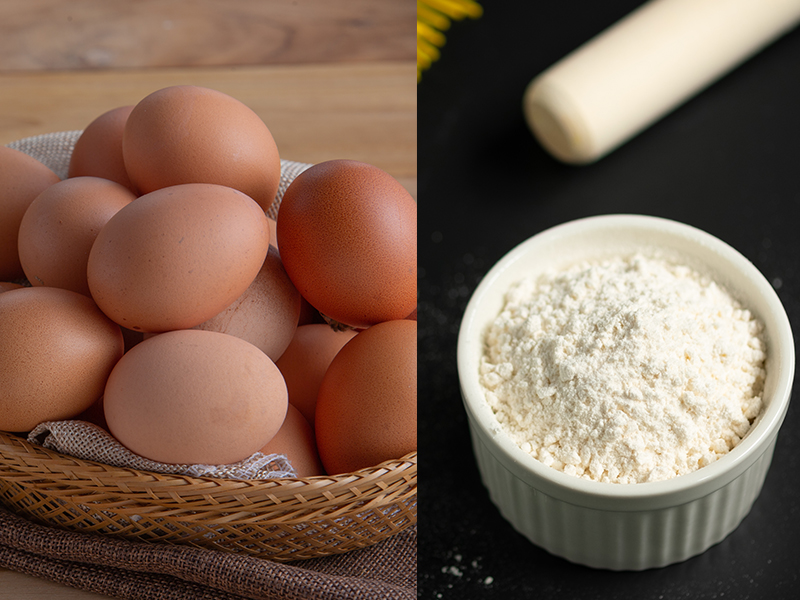 Eggs are optimal for hair waxing! Egg whites help pluck hair just like wax. This DIY is perfect for acne-prone or sensitive skin.
Mix egg whites, cornstarch and sugar to make a smooth paste
Apply it on the skin and let it dry for 15-10 minutes
Once it becomes a little hard, pull it off in swift motions
5. Papaya & Turmeric Mask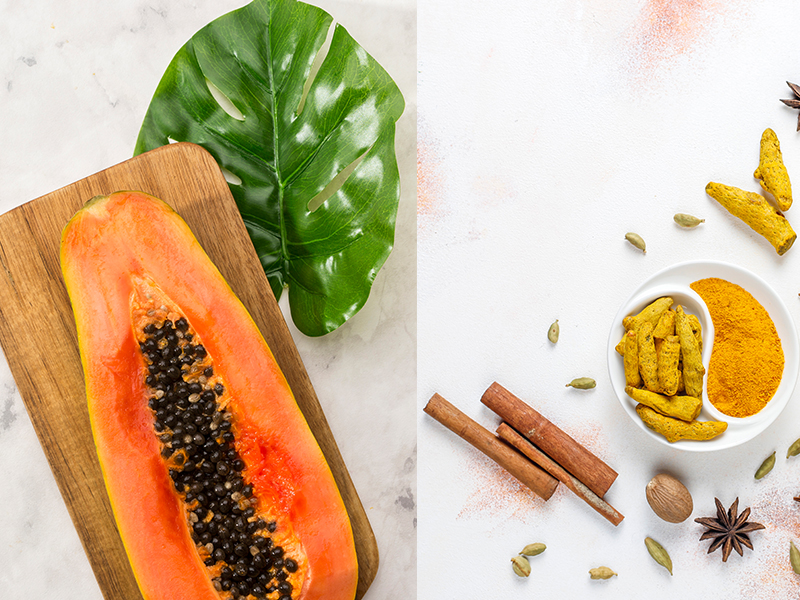 Raw papaya contains an enzyme called Papain which disintegrates hair cuticles and causes them to fall out naturally. And turmeric is a potent skincare ingredient. Together, this makes it an unbeatable combination for hair removal that's suitable for all skin types.
Peel a papaya and mash to make a paste
Add a little turmeric powder and mix well
Gently massage this paste on your skin and leave it on for 20 minutes
Wash it off with warm water
6. Gelatin & Milk Peel Off Mask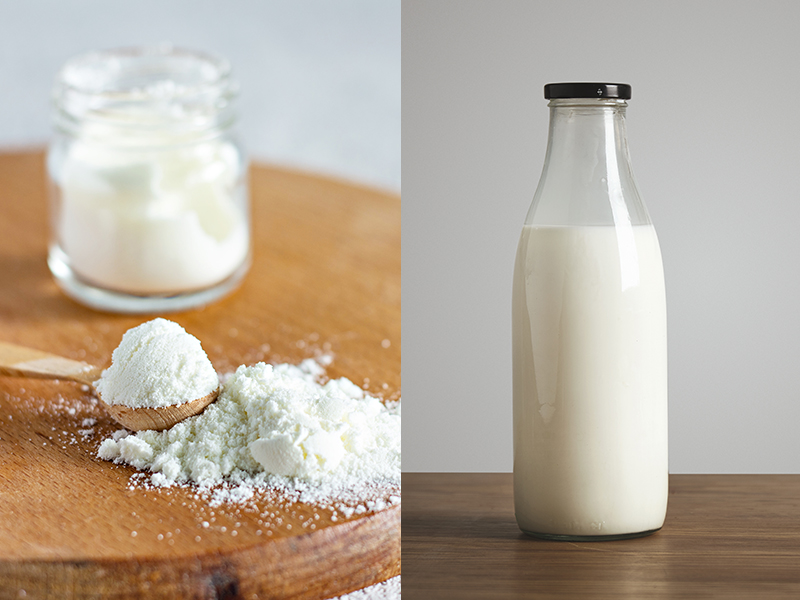 This DIY mask contains the goodness of milk. It is extremely sticky which makes it easier to peel off unwanted hair in an instant. What's more, it gets rid of blackheads, whiteheads and dead skin cells!
Mix gelation, milk and lemon juice in a bowl
Heat this in the microwave for 20 seconds
Let it cool and then apply it wherever you want
Leave this mask on for 5 minutes and then peel it off
7. Chocolate & Sugar Wax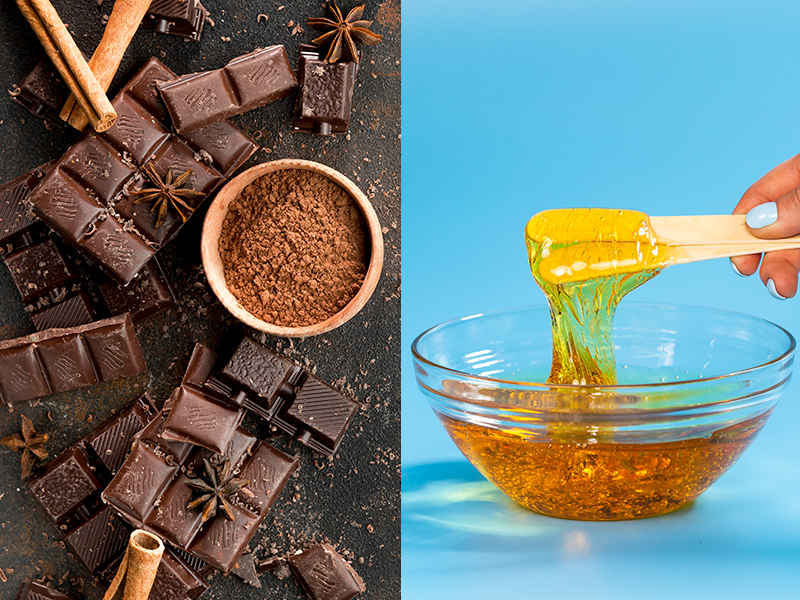 Treat your skin while you wax your body hair. It's easy to make hair wax at home and is an effective way to get rid of body hair. Cocoa has anti-inflammatory properties and helps make simple homemade sugar wax even better.
Mix granulated sugar, lemon juice, water, salt and cocoa powder
Boil this in a pot over medium heat
Let this cool until it looks like caramelised honey
Apply it in the direction of hair growth and pull it off in the opposite direction
8. Papaya & Sesame Oil Mask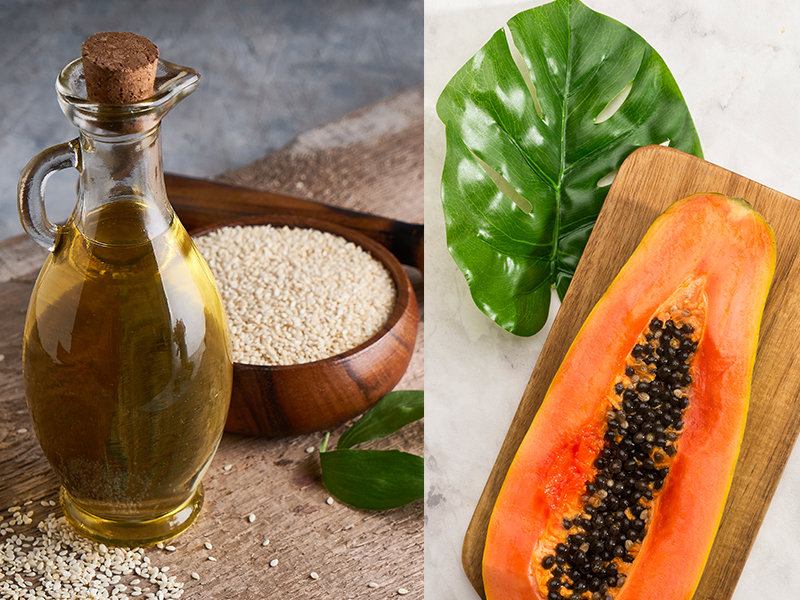 Sesame oil hydrates the skin as well as helps get rid of body hair. When mixed with papaya, this concoction is a pain-free way to eliminate hair.
Blend raw papaya with sesame oil to make a paste
Gently rub this over the skin and leave it on for half an hour
Wash it off with warm water
9. Besan Facial Mask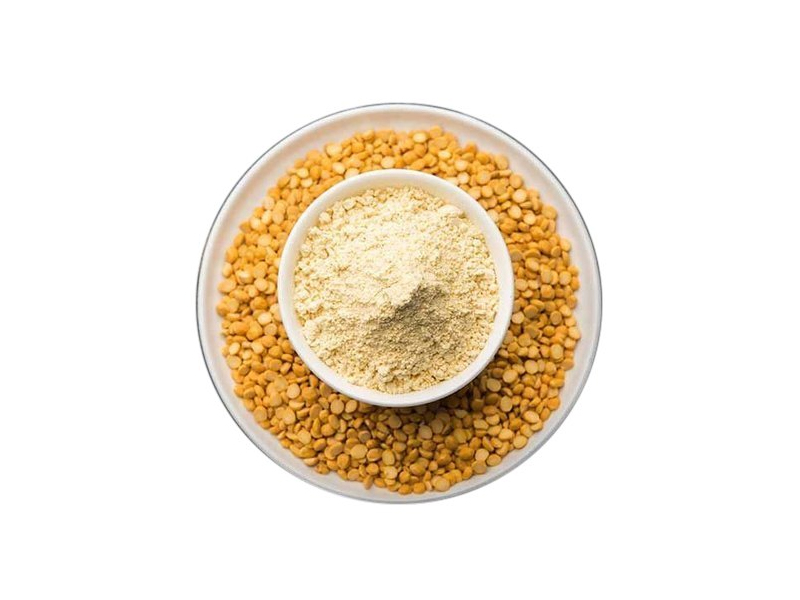 Another ingredient that exfoliates our skin effectively is besan. It is also a powerful cleanser and leaves the skin feeling smooth.
Mix besan, turmeric and raw milk to make a paste
Apply this all over your face and let it dry a little
Massage it gently with your fingertips in a circular motion
Wash it off with lukewarm water
10. Lentil & Potato Mask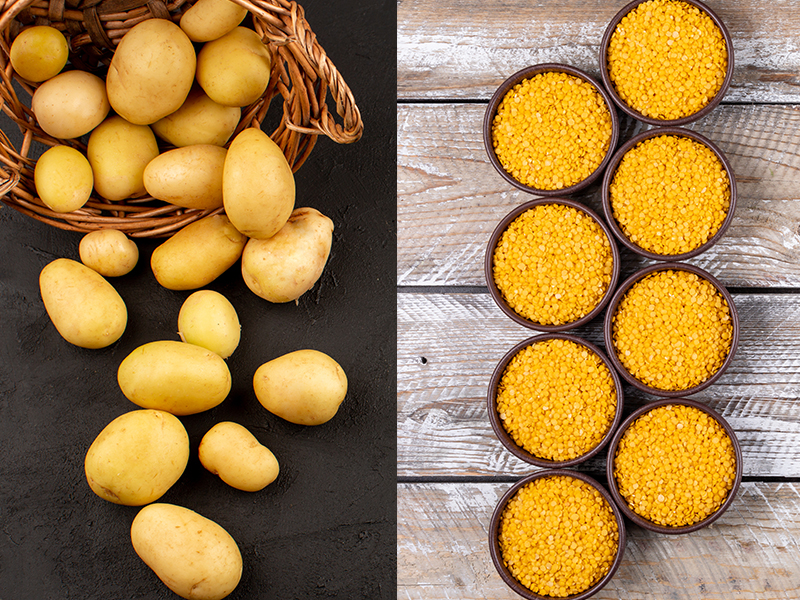 While potatoes help make delicious food, they also have bleaching properties that lighten skin and hair. Dried lentils are an effective way to pull off unwanted hair.
After soaking the yellow lentils overnight, run them through a food processor
Form a thick paste by adding potato juice, lemon and honey
Apply this mask over the desired areas and leave it on for 20-30 minutes
Gently remove it with your fingers
There are plenty of products available online, but it's easy to learn how to make wax at home. With the unending lockdown, learn all about body and facial hair removal at home. Waxing at home is a great way to save money and you can do it anytime, without the need for an appointment. From the basic and popular honey wax to the luxurious chocolate wax, you can make your favourite, right at home.