With the weather getting pleasant and cold, we are all in to welcome the festive season. And while outfit and makeup are what we mostly focus on, this festive season let's not forget about the hair. Yes, trying hairstyles can get tricky at times, especially when you don't have the practice. But don't worry, TC46 has all the 'hair talk' that you are going to need. Try these easy and stunning hairstyles to add some jazz this festive season!
5 Beginner-Friendly Hairstyles For The Festive Season
1. Textured Ponytail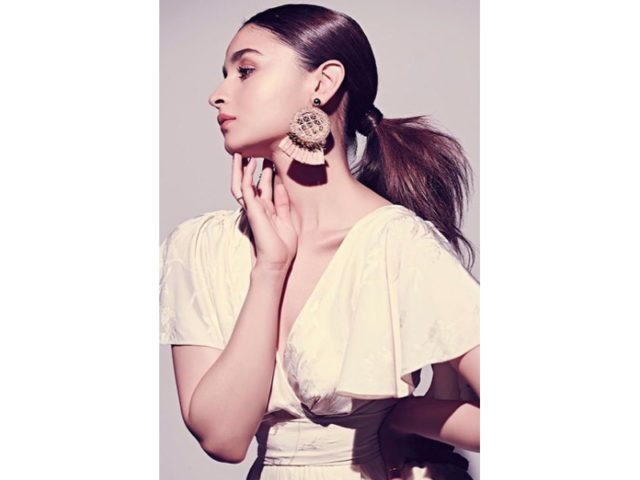 If you believe that a ponytail is the easiest hairstyle to do, then this one can become your favourite. It's not exactly like your traditional ponytail but a step up that you'll love.
Method:
Comb your hair and divide it into three sections.
Secure each section with a scrunchie.
Start with inverting all the sections inside out.
Take the left part and insert the middle section and take it out.
Repeat the process for the last section and make sure all the scrunchies are tight.
2. Knot Bun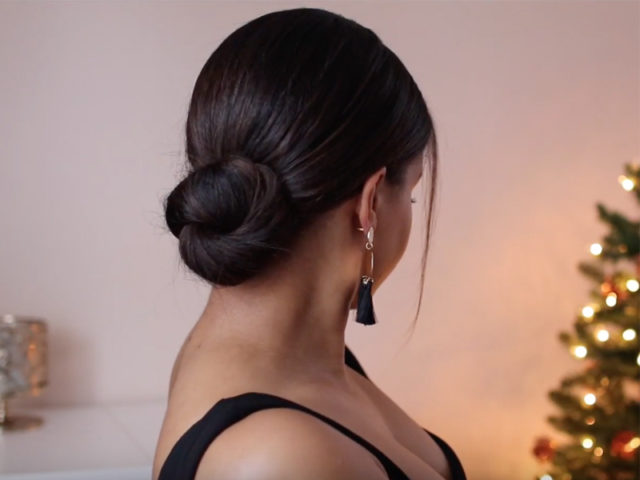 This effortless hairstyle is perfect for weddings, the office and dinner. To make this hairstyle, you need a hair tie, bobby pin and a couple of minutes to spare.
First, learn how to detangle hair without causing any damage here. 
Method:
To create this look, comb the hair back into a low ponytail and add extensions if needed.
Divide the hair in half and tightly twist each section.
Bring the left section up and over and switch it to your right hand.
Then bring the original section from your right hand under and switch it to the left hand.
Repeat until you can't make another full rotation. Secure with bobby pins.
No matter your hair length or type, a stylish bun will always ensure you a chic and sleek look. Here are 10 easy to make hair buns for beginners.
3. Messy Fishtail Braid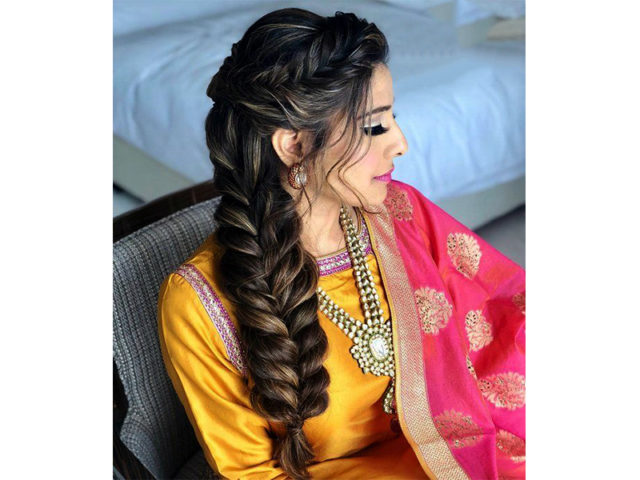 The fishtail braid is by far one of the best go-to hairstyles. It's so unique, elegant, and super flexible. You can do a really tight, sophisticated braid, or you can mess with your braid a little bit to create a more casual, messy style.
Method:
Start by pulling back clean, dry hair, and braid the upper half with a loose traditional braid.
Take a couple of pieces and pull them around the braid and pin them with bobby pins to create a little texture at the top of the ponytail. Play with it a little bit until you're happy with the way it looks. The messier, the better.
Take the remaining hair and use a fishtail style braid to finish the ponytail.
Create a messy look throughout the ponytail by pulling at the braid to loosen it up.
Secure the bottom of the braid with a small, clear rubber band or bobby pins and finish your new messy fishtail braid.
If you are someone who drools every time you spot a celebrity rocking a braided hairstyle, here are 5 pretty and easy ways to braid your hair.
4. The Twist-Back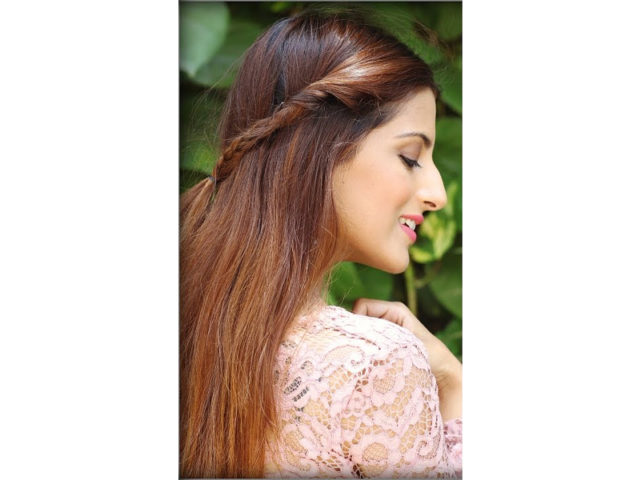 Here is something simple yet stylish for women with medium or long hair. It takes just a minute or two to make this no-hassle single twist hairdo. This everyday hairstyle is perfect for a regular day at work or even a lunch date with your girl gang.
Method:
Brush your hair.
Take a section of hair from the left side, and bring it to the right (from behind your head).
Now take a section from the right, cross it over to the other side. The hair should be tucked under the section of hair taken from the left. Secure it with bobby pins.
5. Low Bun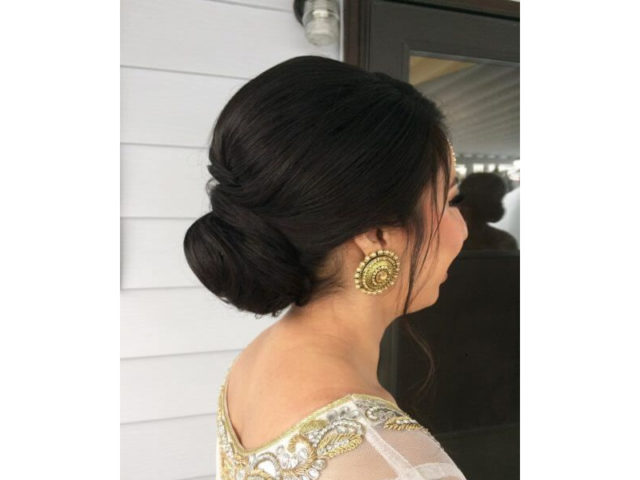 Looking for simple hairstyles for long hair? From a formal event to a casual hangout, this chic hairstyle is perfect for every occasion. You may also sport this low bun at work, especially during winters.
Method:
Make a loose pony near your neck by neatly combing all your hair towards the back of the head. Secure it with a rubber band.
Now part the ponytail just above the rubber band.
Now take the pony through the partition above the rubber band.
Keep repeating the process until all your hair has been rolled into the partition. Tuck in the remaining hair and secure the bun with bobby pins.
One of the biggest challenges amidst your busy schedules is to look super stylish without having to put in much effort. If this is what you're looking for, embrace the beauty of these hairstyles. The season of updos and braids is officially upon us, which means that all you girls, despite what your hair lengths are, will want to wear your hair in different styles. Try these hairstyles this festive season and share your favourite in the comments below!