Winter is just around the corner and that means our skin is about to get dry and flaky if we don't take care of it. Your skin needs extra nourishment during the winter due to the lack of moisture in the atmosphere. And as hot girl summer passes by, we are all waiting for healthy skin winter. And the only way to gain healthy skin is by using a moisturiser that suits and nourishes dry skin.
5 DIY Moisturisers For Dry Skin 
1. Shea Butter Homemade Face Moisturizer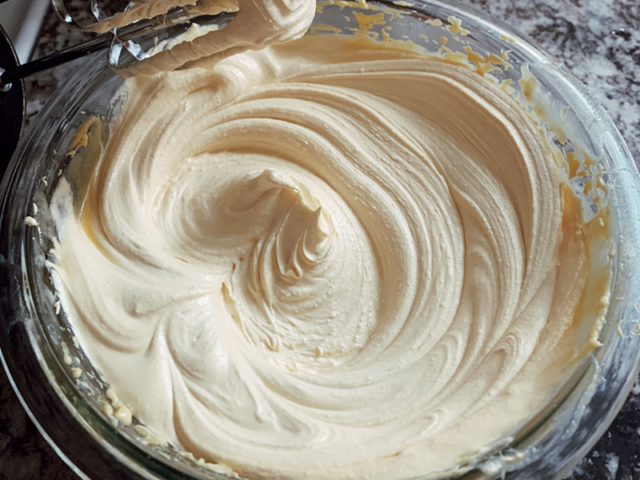 Shea butter is known for boosting skin moisture and helping fight breakouts. You can never go wrong with using this ingredient in a moisturizer. 
Ingredients:
½ cup of shea butter
6 drops of geranium oil
6 drops of sea buckthorn oil
6 drops of rosehip seed oil
1 teaspoon of avocado oil
Method:
In a double boiler, melt the shea butter. 
After the butter has softened, turn off the heat.
Add the avocado oil and mix.
Add the other essential oils till it turns into a cream
Store it in a glass jar, and apply it on your face daily after you wash your face. 
2. Aloe Vera Face Moisturizer 
Aloe vera is known as a moisturizer that nourishes dry skin but isn't too oily. For effective results, you can use this moisturizer daily.
Ingredients:
1 cup of aloe vera gel 
¼ cup of almond oil
12 tablespoons of beeswax
¼ cup of coconut oil
10 drops of essential oil(s) 
Method:
In a double boiler, melt the beeswax, coconut oil and almond oil.
Pour the oils into a blender and wait for the mixture to cool down.
Add the essential oil and aloe vera gel, blend it until you get a cream-like texture.
Store the mixture in the refrigerator in a glass jar.
3. Honey & Glycerin Moisturizer
Glycerin is known for refreshing the skin's surface by relieving dryness and increasing skin hydration. It also softens the skin and honey is a natural moisturizer, this combo is just great.
Ingredients:
1 teaspoon of honey
2 teaspoons of green tea
2 teaspoons of glycerin
1 teaspoon of lemon juice (diluted)
Method:
Put all the ingredients in a bowl and mix it well. 
Massage the mixture on your skin for a few minutes and leave it overnight.
Wash it off in the morning.
Learn here why including honey is a must in your beauty routine (& 25 DIYs to make the most of the desi nectar).
4. Apple Face Moisturizer 
Make the best use of natural ingredients like apples and olive oil. Apples are packed with nutrients and vitamins while olive oil is loaded with hydration and antibacterial properties. All these properties make this a great DIY face moisturizer.
Ingredients:
1 apple
1 teaspoon of olive oil
A few drops of rose water
Method:
Blend the apples and olive oil into a fine, smooth paste. 
Simmer this paste. Take it off from the heat and add rose water to the paste. 
Store it in a refrigerator. 
Use this apple moisturizer once a week and give your skin deep nourishment.
5. Moisturising Papaya Face Pack
Well, now that's one of my super favourite ingredients and secret moisturizer at home recipes specifically to curb the dryness out. Papaya makes your rough and flaky skin turn into a silky soft texture. 
Ingredients:
A few slices of papaya slices
1 tablespoon of honey
1 teaspoon of milk
Method:
Grind all the ingredients in a grinder. 
Make a thick smooth paste. 
Apply it over all your face and body and keep it on for about 20 minutes. 
Wash it off and feel your skin go super moisturized and nourished from within. 
You may store this paste in the refrigerator for approximately 2-3 days.
This papaya facial pack can also be used when you are planning to indulge in a relaxing fruit facial at home.
Key Takeaways
Use vitamin E capsules, pierce the capsule and squeeze out the liquid and add it to your moisturizer
Green tea is good for the skin along with having some amazing health benefits. It calms your skin and also keeps skin infections at bay
Papaya moisturizer can be stored in a refrigerator for about 2 to 3 days as it can go bad, so make it in small batches
Essential oils are easily available on e-commerce websites, make sure you choose one that best suits your needs
Natural ingredients from your kitchen are great options as they rarely have any side effects.
Apart from using these lovely homemade moisturizers, also make sure to drink enough water to give your skin a natural glow. Do exercise regularly to regulate your blood circulation. This winter, stay away from all the dry and dull skin with these easy, homemade, natural and gentle moisturizers to make your skin feel silky-smooth.