The new wave of 'vocal for local' proved to be a boost for Indian entrepreneurs. It has promoted local businesses during COVID-19 and given customers the ability and motivation to shop locally with ease. This rebranded version of 'Made In India' has our support, and every month, TC46 will spotlight small businesses and ventures you can champion and back easily through online and offline purchases.
Artists, entrepreneurs, visionaries and experts, Indian women are shattering glass ceilings and breaking out of the boxes. Success, tied with skills and hard work, is what makes those featured in our list today an inspiration for many. And the journeys of these women of incredible talent are stories that must be told.
This week, here are some brands we're cheering on; check them out!
Brand: Knot Your Type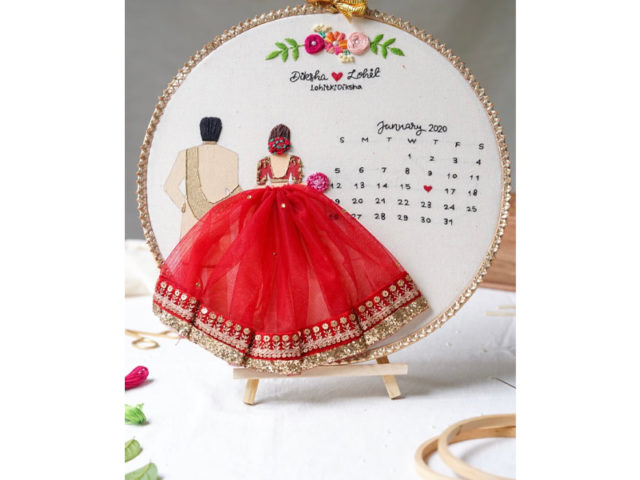 Founder Name: Akshata Jain
What They Offer: Customised gifting service that makes unique handmade gifts.
TC46 Loves: The inception of Knot Your Type began during the lockdown, when owner Akshata felt the urge to create something. A creative person, with an eye for perfection and detailing, akshata first gravitated towards embroidery. She began making embroidered masks and frames. However, she wanted to further push the bar and create something new and personalised. That's when the idea to create wedding hoops came into being. These handmade and personalised hoops are now the brand's speciality, while also creating pieces suitable for occasions like birthdays or baby showers. In a short span of nine months, Knot Your Type has carved a niche for themselves, and have found themselves a targeted audience who love handcrafted products, and mainly wedded pairs.
Price: The average price range falls between Rs 2,000 to Rs 4,000.
Availability: To shop, head on over to the brand's official website.
Brand: Resoul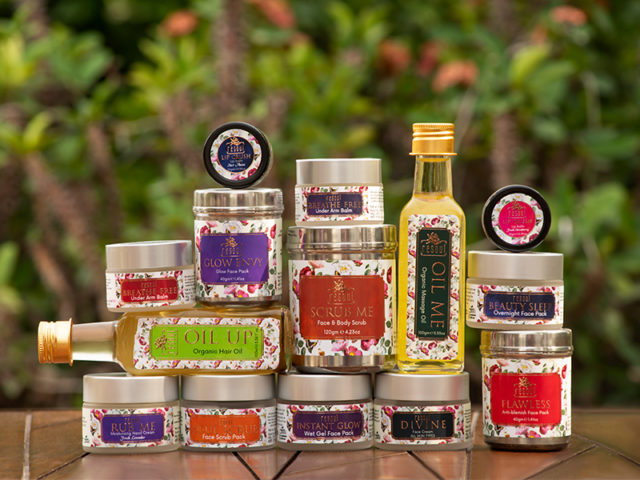 Founder Name: Reeya Naahar
What They Offer: Natural and organic skin care products inspired by home remedies
TC46 Loves: The journey of Resoul started with an aim to create self-care products that didn't just focus on a certain aspect of hair or skincare but appealed to all senses. Inspired by home remedies, Reeya Naahar, founder of Resoul, started off by making products with ingredients sourced from her kitchen and garden. As Reeya likes to put it, the 'soul' of Resoul lies in the fact that these products aren't just designed to treat concerns but provide a holistic experience that will make one feel truly pampered. A firm believer of the fact that what one feels inside will reflect on skin and hair, Reeya spent a lot of time developing the perfect texture and natural fragrance of products, so that the user gets a 'spa at home' experience. Today Resoul's range of products includes face packs, creams, hair packs, oils, lip balms, scrubs and more. Recently, Resoul also launched its new range- Resoul Man, specially designed, as the name explains, for men. Since all the products are free from chemicals, artificial preservatives and parabens, these can be used by all age groups.
Price: The average price range falls between Rs 300 to Rs 4,000.
Availability: To shop, head over to the brand's official website. Resoul is also available on Amazon, Flipkart, LBB and Purplle.
Brand: Tvachamrit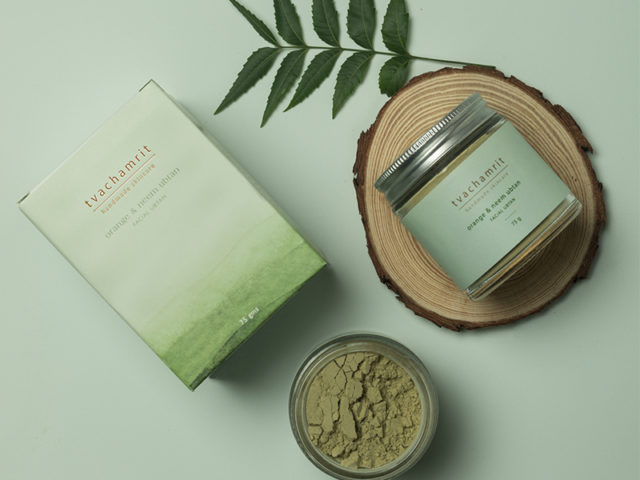 Founder Name: Aastha Khandelwal Jain
What They Offer: Luxurious and vegan skin care products made from finest quality of ingredients and are deeply rooted in Ayurveda.
TC46 Loves: Founded in 2018 by Aastha Khandelwal Jain ,Tvachamrit was started with an aim to pass her family rituals to the audiences and bring the magic of Indian skincare to everyone.Growing up in a typical Indian joint family of 14 members, Aastha would see her mother and aunts making insane concoctions for all their beauty needs. Whether it was an Orange, Papaya or Watermelon,the last slice of fruit was always reserved for face applications. She started observing them and soon became pretty good at making ubtans from natural ingredients for her skincare purposes. This instilled her faith in natural skincare and it became a stepping stone in her life towards the journey of Tvachamrit.
Price: The average price range falls between Rs 300 to Rs 4,000.
Availability: Shop for the products on the brand's official or through their official Instagram page.
Want us to be VocalForLocal for your brand or know someone whose work you'd like to cheer on? Drop us an email to be featured on The Channel 46 at [email protected]