The new wave of 'vocal for local' has proven to be a boost for Indian entrepreneurs. It has promoted local businesses and given customers the ability and motivation to shop with ease. This rebranded version of 'Made In India' has our support, and every week, TC46 spotlights small businesses and ventures you can champion and support easily through online and offline purchases.
What we absolutely love is that women have come out of the shadows of oblivion, and how! They are making their presence felt everywhere, and have made headway into male-dominated spheres that were once considered to be out of bounds. One such challenge is entrepreneurship.
This week, we're cheering on three women-led small businesses that deserve your attention. Check them out!
Brand: The 1111 Shop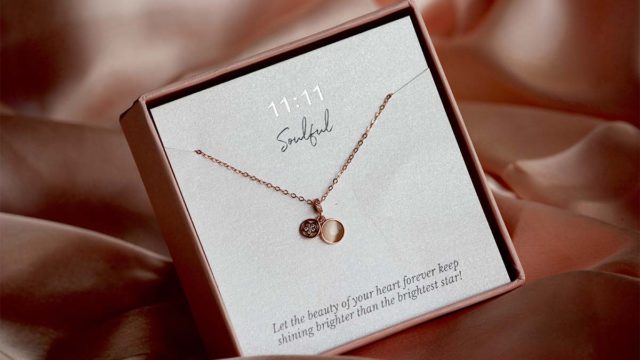 Founder: Deepti Jain
What The Brand Offers: Sterling silver jewellery
TC46 Loves: The aesthetic sterling silver jewellery brand caters to all young women with its beautiful and dainty collection of chains, rings, bracelets et al, suitable for everyday wear. The jewellery collection is carefully curated by the founder and sourced from various parts of the world. These are crafted with the objective of making them perfect for everyday casual wear as much as they can be adorned on dressier occasions.
The intentional attention to aesthetic packaging, with each case accompanied by a mindful message, is what gives each of their pieces a special meaning. The affordable price point ensures that there is something for everyone – right from college students on a limited budget to working professionals with the means to splurge. The jewellery line is perfect for indulging in some self-love as well as for gifting purposes. The packaging can be customised for events like birthdays, anniversaries, bridal showers, etc. 
Price: The products range between Rs 1,099 and Rs 4,999
Availability: The products are exclusively available on Instagram and the brand website
Brand: ArtDelight Group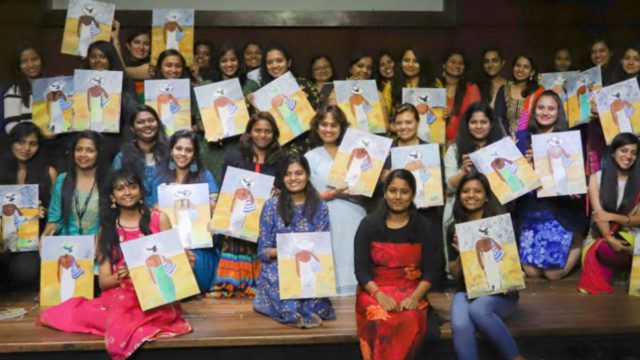 Founder: Rimjhim Garg
What The Brand Offers: Painting party & home decor products
TC46 Loves: ArtDelight Group is a pioneer in Bangalore to bring the concept of a Painting Party. A Bengaluru-based venture started in September 2016, ArtDelight Group is a pioneer of the concept of a Painting Party. It is aimed at motivating people to bring out the artist in them. It organises painting parties and offers people the opportunity to quality "me time". This not only helps the participants to indulge in self-care and self-love but also plays an essential role in rejuvenating art. It taps into the creative side of the participants while they enjoy some fun time. 
No, this is not a painting class or workshop. It's a painting party where people socialise over art. People are often sceptical of whether they can paint. ArtDelight makes it surprisingly easy for everyone to do exactly that, even those who don't know how to hold a brush. For these paint parties, participants needn't have to be born artists. These parties are for amateurs, first-time painters, and non-painters. Every participant is guided well regarding how to paint and create their own masterpiece. These parties are perfect for celebrating get-togethers, birthdays and as a team-building activity. Not just that, the brand also specialises in handmade products like nameplates, garden decor, home decor, return gifts etc., all of which can be customised to suit the unique preferences of clients. The brand reaches out to everyone across ages.
Price: The prices for painting parties range between Rs 900 and Rs 3,000 while home decor products range between Rs 500 and Rs 5,000
Availability: The products and services are exclusively available through tier website
Brand: Imbue Natural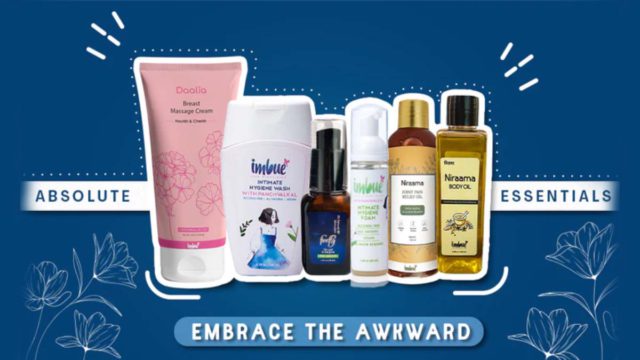 Founder: Aastha Sharma
What The Brand Offers: Female intimate hygiene products
TC46 Loves: The brand specialises in sexual and intimate wellness products for women. The Ayurveda-inspired product range seeks to disrupt the intimate hygiene market that is usually not yet talked about in India without widespread inhibitions. It taps into hushed-up subjects like sexual wellbeing and menstruation and sparks open conversations about them. Their product line offers a varied range of products across categories like sexual wellness, intimate wellness, and menstrual wellness. 
Price: The prices range between Rs 180 and Rs 1,300
Availability: The products are available through the brand website, Instagram, and e-commerce platforms like Amazon
Want us to be VocalForLocal for your brand or know someone whose work you'd like to cheer on? Drop us an email to be featured on The Channel 46 at [email protected]
Open up like never before and participate in conversations about beauty, entrepreneurship, mental health, menstrual & sexual health, and more. Desi women, join our community NOW!