The new wave of 'vocal for local' has proven to be a boost for Indian entrepreneurs. It has promoted local businesses and given customers the ability and motivation to shop with ease. This rebranded version of 'Made In India' has our support, and every week, TC46 spotlights small businesses and ventures you can champion and support easily through online and offline purchases.
What we absolutely love is that women have come out of the shadows of oblivion, and how! They are making their presence felt everywhere, and have made headway into male-dominated spheres that were once considered to be out of bounds. One such challenge is entrepreneurship.
This week, we're cheering on three women-led small businesses that deserve your attention. Check them out!
Brand: Bevzilla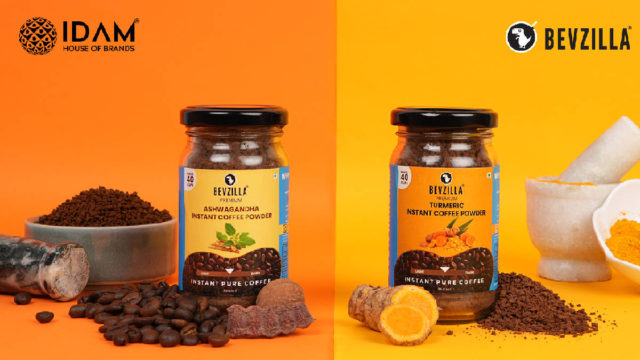 Founders: Anurag Chhabra & Divisha Chaudhry
What The Brand Offers: Healthy instant coffee cubes & powder
TC46 Loves: Bevzilla offers a healthier and no preservative alternative to your daily cup of joe, without compromising on its invigorating flavour and aroma. India's first-ever instant coffee cubes, milkshake cubes, and hot chocolate include natural sweeteners like date palm jaggery, eliminating the scope of making your beverage unhealthy by adding refined sugar to it. All you need to do is dissolve a cube or stir the powder in water and, ta-da, your favourite beverage is ready to be slurped on. 
Their instant coffee powder is made with 100% pure arabica beans, while the instant iced tea powder appeals to tea drinkers. The products are loaded with plant-based vitamins and have only 27 calories per cube. The instant coffee powder is available in 4 irresistible flavours – Colombian Gold, Turkish Hazelnut, French Vanilla, and English Butterscotch. On the other hand, the flavours for the instant milkshake cubes include Choco Hazelnut, Butterscotch, Vanilla Creme, and Strawberry. The iced tea is available in as many as 10 delicious flavours. The range of products targets kids as young as 3 years of age to adults as old as 7 years.
Price: The price ranges between Rs 275 and Rs 999
Availability: the products are available on the brand website and Amazon as well as in various outlets and stores across the country
Brand: Neemli Naturals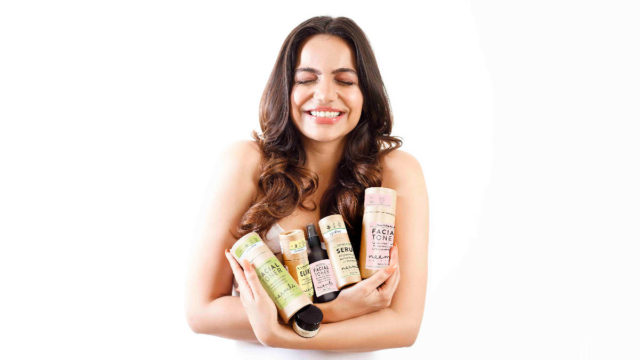 Founder: Rameshwari Talluri Seth
What The Brand Offers: Sustainable, cruelty-free & safe skin & hair care
TC46 Loves: Neemli Naturals specialises in facial skincare products like serum, creams, moisturisers, and toners. However, they have recently made a foray into haircare and personal care as well. The products have their roots in the ancient practices of Ayurveda and modern botanicals and are curated to consciously cater to a wholesome daily skincare routine. 
The rich blend of ingredients includes activated charcoal and sea buckthorn from the Himalayas to Olive Squalene from Japan. These are food-grade, organic, and cruelty-free ingredients powered by nature and backed by science. They are sustainably sourced, environmentally friendly, safe, and most importantly, effective. Moreover, the ingredients are scientifically proven with an emphasis on being organic and cruelty-free with no compromises on quality. Not just that, the product line emphasises vegan alternatives to ingredients like collagen and hyaluronic acid. 
Each of the products is handmade and prepared in small batches to maintain their quality. The products majorly target women in the age group of 25 to 40, but Neemli has recently noticed a rising demand for their products from men as well.
Price: The price of the products ranges between Rs 800 and Rs 1,000, and can go up to Rs 2,250 
Availability: The products are available on their website as well as other e-commerce platforms like Nykaa, Amazon, Myntra, Flipkart, TATA 1mg, Health & Glow, Reliance Fresh Picks, AJIO, and Netmeds
Brand: Good Graze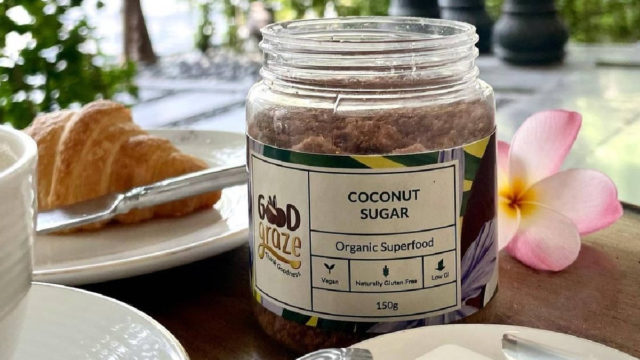 Founder: Ruta Kamat
What The Brand Offers: Natural, vegan, gluten-free, premium quality coconut-based products
TC46 Loves: The product line at Good Graze includes a mix of pantry essentials, ready-to-eat convenience foods, and healthy snacks. The coconut that goes into manufacturing the products is specifically sourced from the founder's ancestral farms in Sindhudurg, Maharashtra. Apart from being pure and 100% natural, they are child-friendly, vegan, gluten-free, and devoid of preservatives and additives. This makes the product range suitable for all, children and adults alike. 
The range of products is carefully crafted on the cornerstones of conscious consumption, preventive care, and holistic health. They are a combination of the richness of the fruit and the discipline of the yielding process, aiming at authenticism and tradition both in terms of product and at heart.
Price: The average price is Rs 300
Availability: The products are available online on the brand website and e-commerce platforms like Amazon as well as offline via independent stores in Mumbai, Ahmedabad, Jaipur, and Goa
Want us to be VocalForLocal for your brand or know someone whose work you'd like to cheer on? Drop us an email to be featured on The Channel 46 at [email protected]
Open up like never before and participate in conversations about beauty, entrepreneurship, mental health, menstrual & sexual health, and more. Desi women, join our community NOW!