The new wave of 'vocal for local' proved to be a boost for Indian entrepreneurs. It has promoted local businesses during COVID-19 and given customers the ability and motivation to shop locally with ease. This rebranded version of 'Made In India' has our support, and every month, TC46 will spotlight small businesses and ventures you can champion and back easily through online and offline purchases.
Artists, entrepreneurs, visionaries and experts, Indian women are shattering glass ceilings and breaking out of the boxes. Success, tied with skills and hard work, is what makes those featured in our list today an inspiration for many. And the journeys of these women of incredible talent, are stories that must be told.
This week, here are some brands we're cheering on; check them out!
Brand: Acasa Desain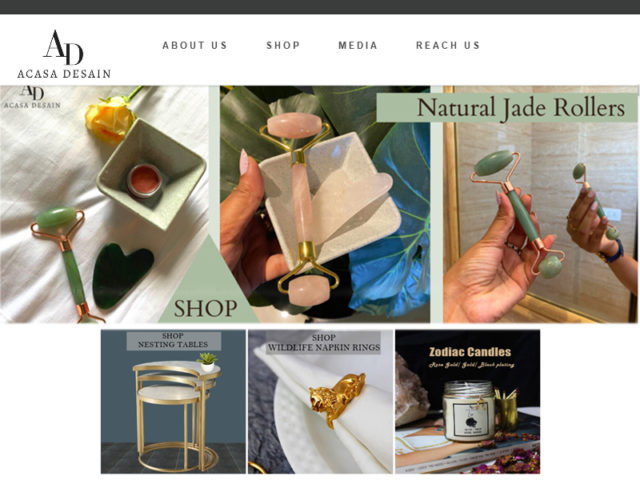 Founder Name: Akshya Agarwal
What They Offer: Vegan, scented candles that provide unique, natural and avant-garde charm to home decor.
TC46 Loves: Akshya set out to prettify Indian homes with candles post her MBA. She says, "I have the vision to transform homes into beautiful living spaces and the vegan scented candles seem like the perfect tool." She founded the brand in 2016 and is committed to bringing unique, natural and avant-garde home decor items to the Indian market and has spent years mastering candle making and developing unique products. The brand now offers hand-poured scented candles made from sustainable materials like 100% vegan soy wax and luxurious essential oils. The materials are natural, non-toxic, and biodegradable making the products ideal for home decor and enthusiasts and nature lovers. The candles can fill living spaces with enticingly rich and zen-like aromas of natural oils that are bound to uplift and stabilise your mood. Acasa Desain also offers ornamental candles made from exquisite gemstones crystals that have unique healing and aura cleansing properties. These gemstones can be used once the candles are burnt off. Currently, the brand also offers essential oils and diffusers, ornamental gemstone candles, natural perfumes, plush home decor items made of luxurious metals and gemstones.
Price: A black jar soy candle costs Rs 900 and the roller and guasha set is available for Rs 3,200.
Availability: The brand ships products all across India and even to the USA and France. Shop for Acasa Desain at the Red Dot Shop here.
Brand: Sobariko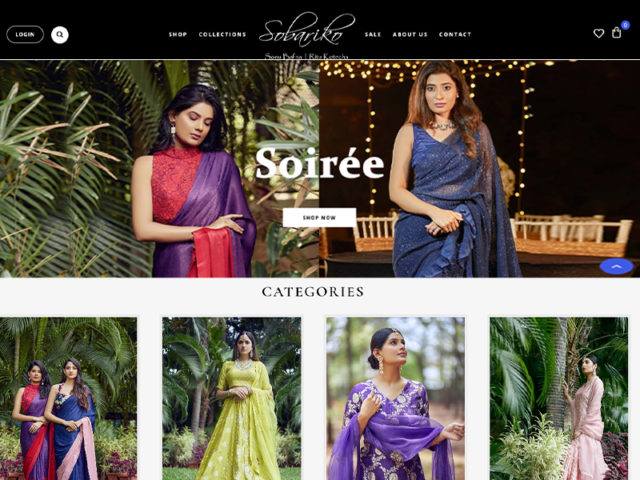 Founder Name: Sonu Bafna and Ritu Kotecha
What They Offer: Timeless sustainable fashion pieces like lehenga, kurta, sharara, saree and anarkali.
TC46 Loves: Sobariko is the brainchild of sisters Sonu, an MSc International Business graduate from Lancaster University, and Ritu, a Textile Designer from SNDT University. The brand was founded with the objective of offering elegant and minimalistic pieces that will remain classic. Today, the sisters have made the brand synonymous with understated luxury through the exceptional workmanship of Indian artisans. The outfits offered are timeless classics in a riot of colours, a mesh of both classic and contemporary and ones that become heirloom pieces that stand the test of time. The craft of the brand is subtle, but the colours are bright with a touch of bold which is a perfect blend of classic with contemporary. The brand's target audience is all lovely women who like to go the classic traditional way with a touch of contemporary designs.
Price: The outfits range from Rs 15,000 to Rs 40,000.
Availability: You can shop at the brand's official website or from renowned stores across India.
Brand: BuzzTiger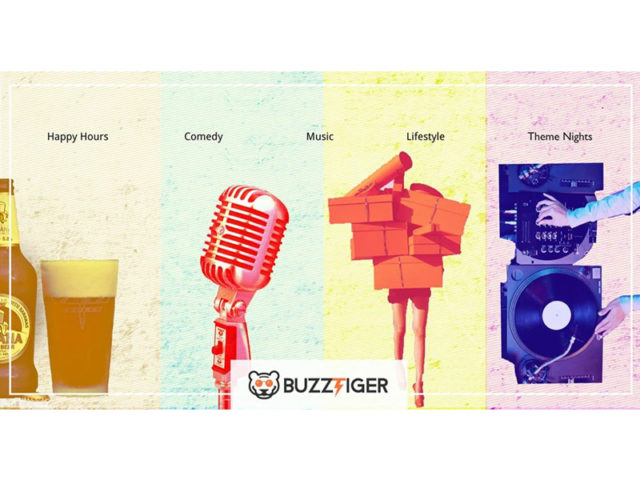 Founder Name: Srishti Rishi
What They Offer: Services for brands like branding, marketing and technical solutions along with export trading and consultancy.
TC46 Loves: Srishti, who holds a B.Sc in Business from the London School of Economics, founded BuzzTiger with the intent of launching a platform (website/app) that notifies people about the everyday events happening in the restaurants, clubs, bar and lounge around their area and their desired location. During the business development phase, she was looking forward to outsourcing the marketing to an agency and had approached several. She was met with super high quotations and realised that there must be a lot of startups and companies like us who are finding it difficult to outsource due to financial constraints. That's when Srishti set up a team together and started building the steps to promote startups, small and midsize businesses through branding, marketing and technical solutions at budget-friendly prices.
The response has been super overwhelming and now the venture caters to companies based out of Melbourne, Australia. The clientele includes hospitality, decor, property, FnB, clothing and apparel, machinery, gaming and technology industry.
Price: The cost of the services depends on the scope of work. After research and discussions, the brand creates a strategy that best suits the requirements of the client.
Availability: Head on over to the brand's Facebook, Instagram, LinkedIn or connect via email.
Here is a list of the best nightwear brands in India for your comfort while sleeping.
Want us to be VocalForLocal for your brand or know someone whose work you'd like to cheer on? Drop us an email to be featured on The Channel 46 at [email protected].