The new wave of 'vocal for local' proved to be a boost for Indian entrepreneurs. It has promoted local businesses during COVID-19 and given customers the ability and motivation to shop locally with ease. This rebranded version of 'Made In India' has our support, and every month, TC46 will spotlight small businesses and ventures you can champion and back easily through online and offline purchases.
Artists, entrepreneurs, visionaries and experts, Indian women are shattering glass ceilings and breaking out of the boxes. Success, tied with skills and hard work, is what makes those featured in our list today an inspiration for many. And the journeys of these women of incredible talent are stories that must be told.
This week, here are some brands we're cheering on; check them out!
Brand: Mix Co.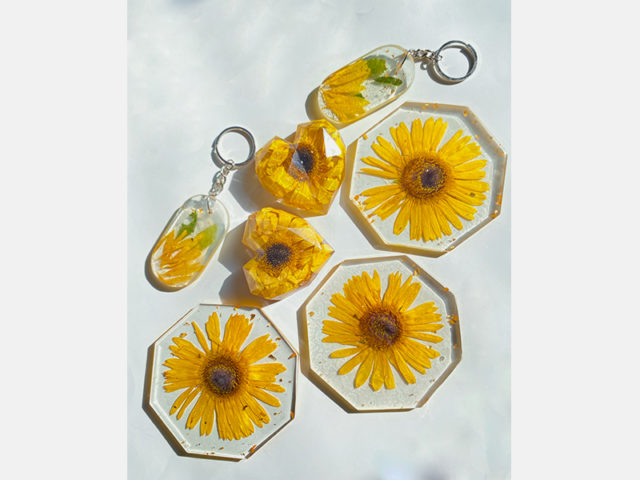 Founder Name: Ahilya Rajani
What They Offer: Moulding and casting lifestyle products that range from home decor to accessories to one of a kind custom pieces.
TC46 Loves: Ahilya, a product designer turned entrepreneur, founded Mix.Co. at the beginning of the Covid-19 pandemic, a design studio that specialises in crafting custom lifestyle products with a range of casting materials. The idea struck when she was in her first year of design school, she was introduced to the world of moulding and casting through a classroom experiment. As a curious attempt to complete the experiment, she drew inspiration from something as basic yet strange and quirky as eggshells. Fast forward 6 years, what started as a small classroom experiment and a funny thought led to a creative idea that materials around us in their rawest forms can be transformed into something beautiful that tell their own story. Mix Co is moulded by heart, and the name stems from the love of product design by mixing various elements and to cast and mould them to each one's personal needs, to create a heartwarming range of products. The products are made from casting materials like cement, wax, resin, and more. The target audience includes anyone looking to gift personalised products and custom cast products to their loved ones or for themselves.
Price: The products start from Rs 199 and can go up to Rs 5000 depending on the size and customisation of the product.
Availability: Place your order via the brand's Instagram page.
Brand: Choco Love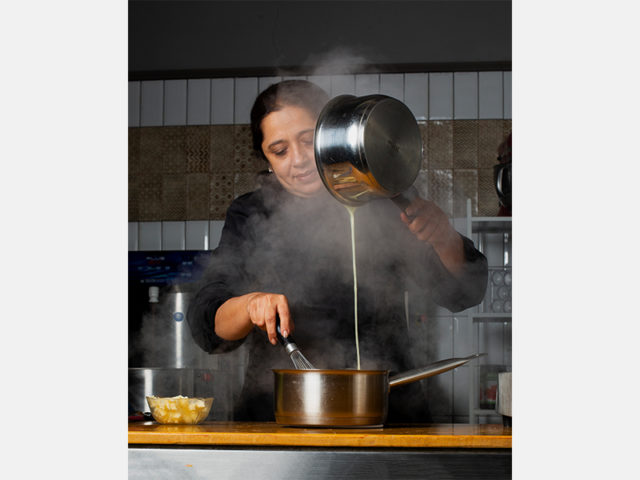 Founder Name: Vedika Bajaj
What They Offer: Chocolates and confectionery products like florentines, caramels (almond rocca, english brittle, almond seasalt caramel discs), truffles, dragees, bon bons, along with gifting options.
TC46 Loves: Vedika, who has trained at Savour Australia, Chocolate Academy Barcelona, Academy of Pastry Arts, founded Chocolove, a 'One Stop Shop for Chocolate Gifting'. It is a homegrown brand that started with a simple idea – to spread happiness through the craft of creating. Growing up, she loved toffees and sweets that crackled in the mouth. It created an instant rush of happiness for her. There was no better way than to echo that sensational crackle into her range of products. The brand has two major categories at Chocolove – Chocolates and Confectionery. The products are made at the brand's production kitchen in Mumbai. The brand's core target lies with every Indian looking to indulge in a premium range of modern-day confectionery and chocolates.
Price: The products range from Rs 400 to Rs 1,800 based on the size of the assortment.
Availability: Shop at the brand's official website or visit the petit studio in Mumbai.
Brand: Raw Canvas Studio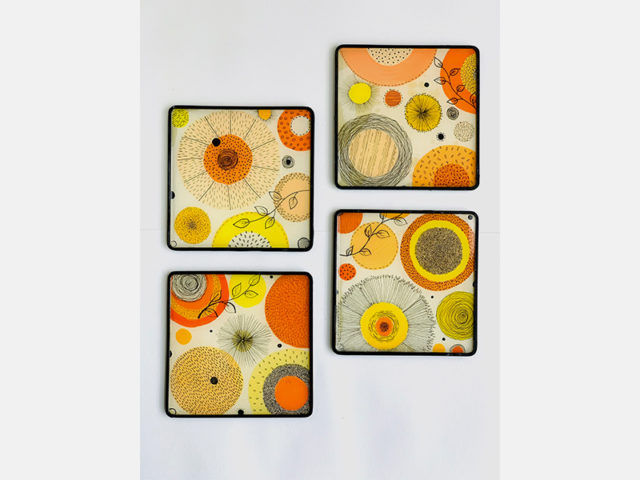 Founder Name: Ruchira Agrawal
What They Offer: Hand-painted products like wooden trays, coasters, table decor, wall hangings, wall art, sign board, nameplates, planters and more.
TC46 Loves: The founder Ruchira, a design professional, has been working in the fashion and lifestyle product industry since the starting of her career. With a PG degree in Design from the National Institute of Design (NID) Ahmedabad, her love for craft and hand painted products since the beginning is the inspiration for the brand. Ruchira infuses inspiration from daily life objects with traditional art forms into contemporary products working on a storyline, concept and then converting it into a usable product. The brand also works on the concept of Recycle, Reuse and Redesign. The brand's target audience would be anyone who is looking for unique and distinctive handmade products and also love and respect art and culture. It also does customisation. It is coming up with an entirely fresh range for this festive season for corporate as well as personal gifting. The brand also has a creative space in Mumbai where it conducts classes and workshops on different design techniques and art forms.
Price: The handmade products range from Rs 300 to Rs 2,500.
Availability: Visit the brand's official website to place your order or visit the social media pages for more information.
Want us to be VocalForLocal for your brand or know someone whose work you'd like to cheer on? Drop us an email to be featured on The Channel 46 at [email protected]