The new wave of 'vocal for local' proved to be a boost for Indian entrepreneurs. It has promoted local businesses during COVID-19 and given customers the ability and motivation to shop locally with ease. This rebranded version of 'Made In India' has our support, and every month, TC46 will spotlight small businesses and ventures you can champion and back easily through online and offline purchases.
Artists, entrepreneurs, visionaries and experts, Indian women are shattering glass ceilings and breaking out of boxes. Success, tied with skills and hard work, is what makes those featured in our list today an inspiration for many. And the journey, for these women of incredible talent, are stories that must be told.
Check out these tips and tricks of tailoring business and how to run it successfully.
This week, here are some brands we're cheering on; check them out!
Brand: Sitaraa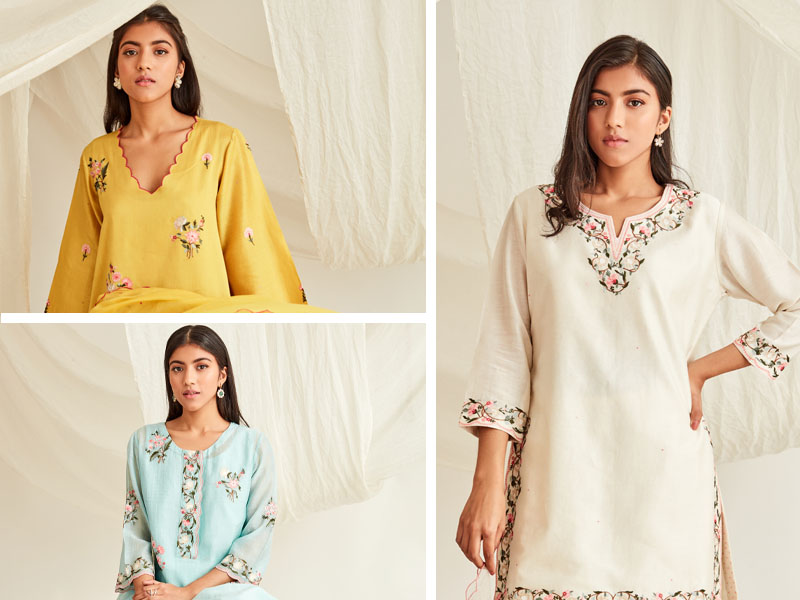 Founder Name: Shikha Nanda
What They Offer: Clothing pieces crafted using the finest natural silks, Chanderi, Kota, Maheshwari and mulmul in a colour palette that is an elegant mix of muted pastels and deep, regal shades.
TC46 Loves: Sitaraa is Shikha Nanda's COVID baby and her love for the depths of traditional Indian textiles and artisanal techniques. It highlights the rich cultural heritage of India. The designers behind Sitaraa have always been fascinated by the various different styles of embroidery, beading, thread work and other skills from across India, and have tried to bring some of those conventional methods of dressmaking and tailoring into the modern day. Designed for every woman, Sitaraa's designs are perfect for a younger woman or an elegant matriarch and would be equally suited to large scale functions or smaller occasions. Shikha also runs The Silk Root, which curates and brings the best Fashion, Jewellery and Lifestyle shows with the leading Indian designers to Singapore and Jakarta.
Price: The average price point of the brand's ensemble ranges between Rs 4,000 to Rs 25,000.
Availability: The collection is available at Ogaan, Aza Fashions, Pernia's Pop-up Shop, Anahita, Evoluzione, Zenon, Anonym and Scroll n Shop.
Brand: Flawed By Shaleen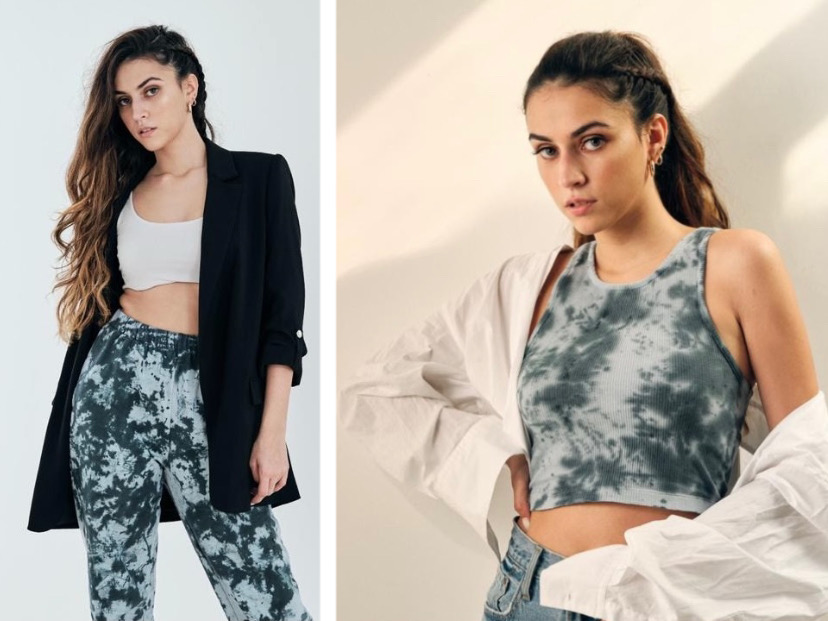 Founder Name: Shaleen C
What They Offer: Loungewear like joggers and tank tops. They are releasing dresses, hoodies, cropped hoodies and swimwear soon.
TC46 Loves: Flawed is Shaleen's lockdown baby but the idea of it has been with her for a lot longer than that. The concept of empowering people through their flaws has always been something she wanted to pursue. Tie-dye was a hit last summer. The qualities of tie-dye aligned perfectly with her message and led to the launch of the brand. The tie-dye technique creates unique pieces and no two can be the same. This is the foundation of Shaleen's idea for her business, for people to realise about themselves that their flaws and differences are what makes them beautiful. Having studied Fashion Business from Nottingham Trent University in the UK and written her dissertation on the effects of fast fashion on our planet, she incorporated a way of recycling and up-cycling garments to decrease our carbon footprint being conscious of entering an industry that is responsible for 10% of annual global carbon emissions. The brand uses organically sourced cotton fabrics for the products and has them locally and ethically manufactured. Tie-dye is super versatile and belongs to all genders and age groups.
Price: The joggers cost Rs 1,999 and the tank tops sell at Rs 1,799.
Availability: The products are available on the brand's official website. Visit the brand's social media pages for more.
Brand: Designed By Radhika Patel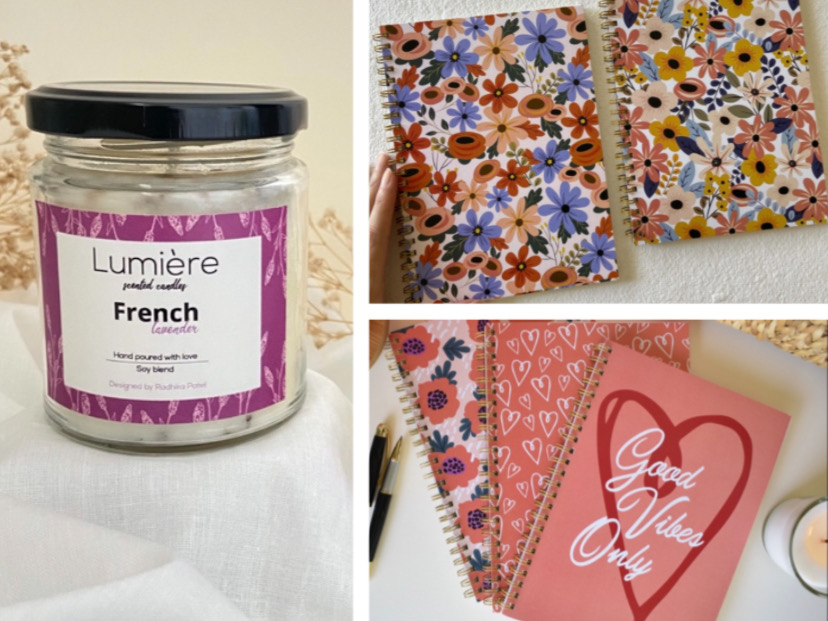 Founder Name: Radhika Patel
What They Offer: Weekly planners, customised notebooks, cotton tote bags and multi-utility pouches along with hand-poured soy candles.
TC46 Loves: A typographer, photographer, graphic designer, visual communicator and art educator, Radhika designed her first very own calligraphic font in 2016. With this, she designed her first desktop calendar for family and friends. Design and art has always been something that amazes and inspires her. Since she was a little girl, she knew she wanted to be an artist when she grew up. Growing up, her ideas transformed and her undergraduate degree gave her wings to play many roles in the design world. The positive response she received for the calendar pushed her to start designing other products that were not only aesthetic but also sustainable and easy on the environment. The brand launched with her Instagram page in 2019 and focuses on making every day colourful and a pleasure to anyone who uses products designed by Radhika. The brand products appeal to anyone who cares for the environment and wants to stay organised.
Price: The price of each product depends on availability and type of product.
Availability: Head on over to the brand's Instagram page to buy products.
Want us to be VocalForLocal for your brand or know someone whose work you'd like to cheer on? Drop us an email to be featured on The Channel 46 at [email protected].