The new wave of 'vocal for local' has proven to be a boost for Indian entrepreneurs. It has promoted local businesses and given customers the ability and motivation to shop with ease. This rebranded version of 'Made In India' has our support, and every week, TC46 spotlights small businesses and ventures you can champion and support easily through online and offline purchases.
What we absolutely love is that women have come out of the shadows of oblivion, and how! They are making their presence felt everywhere, and have made headway into male-dominated spheres that were once considered to be out of bounds. One such challenge is entrepreneurship.
This week, we're cheering on three women-led small businesses that deserve your attention. Check them out!
Brand: Zariin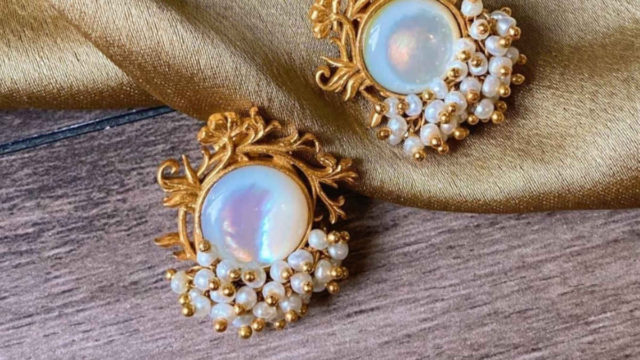 Founders: Mamta & Vidhi Gupta
What The Brand Offers: Urban chic jewellery
TC46 Loves: Zariin specialises in a range of jewellery – earrings, neck pieces, jewellery sets, rings, hair clips – it has it all. Right from dainty everyday wear to ornate wedding collection – there is a Zariin for every occasion. The jewellery range celebrates the diverse local crafts and cultural heritage of India. It also finds inspiration from the legacy of traditional designs unique to every nook and cranny of the country as well as across the world. It aims to let the personality of its owner shine through while enhancing the character of outfits. The jewellery range at Zariin emphasises on blending timeless traditions with modern aesthetics to curate designs that appeal to and complement the personality of the modern global woman.
Price: The price varies between Rs 700 and Rs 14,000
Availability: The brand is exclusively available on Instagram and their website
Brand: Ruby's Organics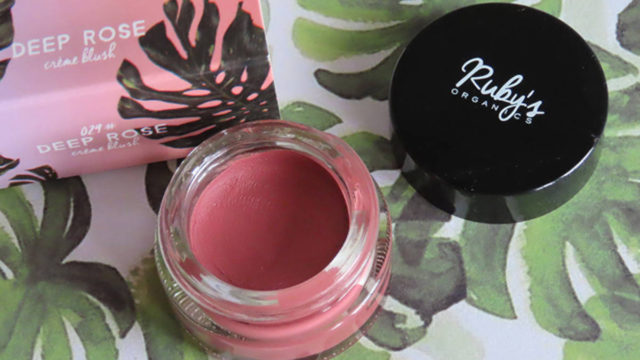 Founder: Rubeina Karachiwalla
What The Brand Offers: Organic makeup
TC46 Loves: India's first organic makeup brand specialises in offering a range of healthy makeup that does not compromise on quality. The product line focuses on foundations, concealers, contours, highlighters, blushes, eye liners, kajals, mascaras, lipstick and lip gloss. They also have a range of makeup accessories like brushes, cleansing pads, and make-up bags. The products use healthy ingredients, avoiding the synthetic ones that usually go into the making of most cosmetics. They strictly steer clear of harsh and harmful alternatives like alcohol, silicones, chemical preservatives, petrochemicals, and heavy metals. The product range is especially suitable for modern Indian women across ages who love makeup but are, at the same time, conscious about healthy skin.
Price: The price varies between Rs 550 and Rs 1,400
Availability: The brand is exclusively available on Instagram and their website
Brand: THERE!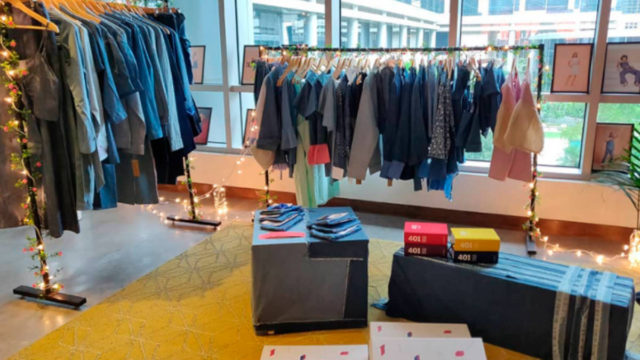 Founders: Ankita & Gayatri Bansal
What The Brand Offers: Denim wear
TC46 Loves: The all denim wear brand appeals to the sensibilities of modern Indian women who cannot have enough of this timeless and versatile fabric. Jackets, dresses, tunics, and shirts, co-ords, and playsuits of all fits and styles – everything is crafted from this classic fabric. Not just outfits, accessories like wallets, pouches, aprons, belts, bags, and scarves too are cut from denims. The product line is ideal for those who just cannot have enough of this material. The product line innovates with designs by experimenting with Indian traditional crafts like thread work and tie-and-dye. This makes their product range a peaceful marriage of modern and traditional.
Price: The price varies between Rs 8000 and Rs 10,000
Availability: The brand is exclusively available on Instagram and their website
Want us to be VocalForLocal for your brand or know someone whose work you'd like to cheer on? Drop us an email to be featured on The Channel 46 at [email protected]
Open up like never before and participate in conversations about beauty, entrepreneurship, mental health, menstrual & sexual health, and more. Desi women, join our community NOW!