The new wave of 'vocal for local' proved to be a boost for Indian entrepreneurs. It has promoted local businesses during COVID-19 and given customers the ability and motivation to shop locally with ease. This rebranded version of 'Made In India' has our support, and every month, TC46 will spotlight small businesses and ventures you can champion and back easily through online and offline purchases.
Artists, entrepreneurs, visionaries and experts, Indian women are shattering glass ceilings and breaking out of the boxes. Success, tied with skills and hard work, is what makes those featured in our list today an inspiration for many. And the journeys of these women of incredible talent, are stories that must be told.
This week, here are some brands we're cheering on; check them out!
Brand: The Blue Pond Store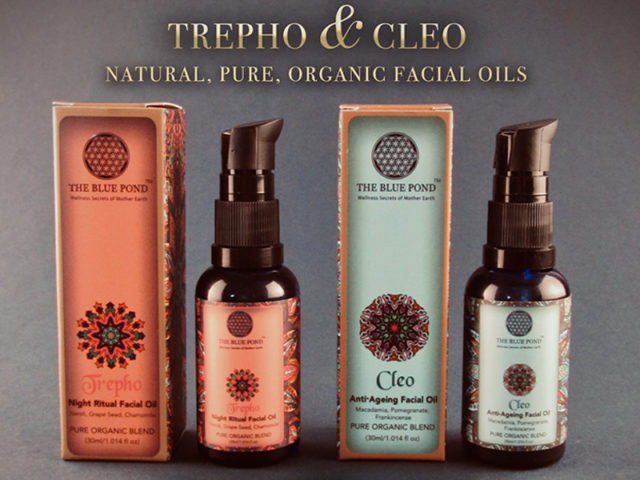 Founder Name: Sakshi Malhotra
What They Offer: Ready-to-use essential oils-based, pure, organic skincare and therapy products.
TC46 Loves: The idea of The Blue Pond started with the onset of the pandemic in 2020 when most of us grew conscious of a healthier lifestyle. This led to added mindfulness to the products we consume every day. The brand was inspired by a personal inward journey as well as research. All pointing to a single inspiration – Ancient Wisdom from around the world, from the Egyptian Civilisation to the Greko-Roman herbal medicine, from Middle East Arabia to Indian Ayurveda, and their one common source – Mother Earth. The research further led to the ever-intriguing, extremely potent, multi-faceted, natural, wonder ingredients- essential oils. In mid-December of 2020, The Blue Pond launched the first range of products – Pure, Organic, Essential Oils based, Skincare and Therapy products. Like The Night Ritual Oil, Trepho, by The Blue Pond is a luxurious blend that combines the power of the rare Neroli oil, known for its regenerative properties, Grapeseed oil, a collagen booster, Chamomile that fights blemishes, Rose and Jojoba for hydration. The consumers include women, men as well as young millennials who resonate and subscribe to the idea of holistic healing. The brand connects with the consumers' journey to holistic healing. It promotes practices like positive affirmations, yoga, meditation, as well as complements the user's journey with pure, natural, organic, non-chemical based, trustworthy and guilt-free solutions for Skincare and Wellness. In Sakshi's words, "We become what we think. We are what we eat and consume."
Price: The lends range from Rs 950 to Rs 1,250 (30ml) that last easily for around 1.5 months and a highly aesthetic and luxurious gift box of 4, 10ml essential oils are priced at Rs 1,850.
Availability: You can purchase the products at the brand web store as well as on Amazon and LBB.
Brand: Cupik Designs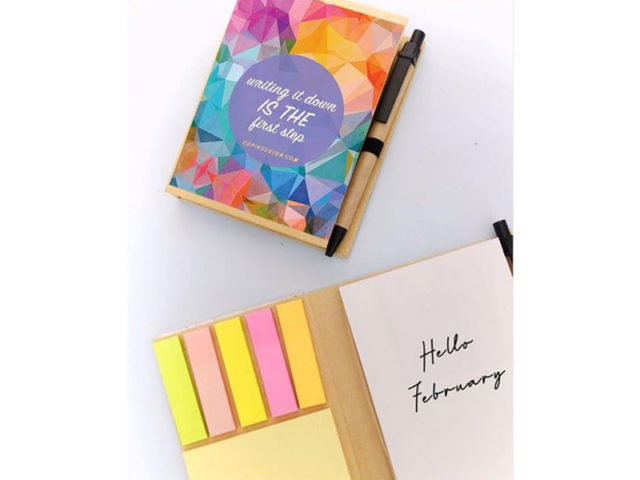 Founder Name: Sheetal Goel
What They Offer: A large variety of personalised stationery and gifts in unique prints for kids, teenagers, working professionals and couples.
TC46 Loves: After creating her first internet startup at the age of 21, Sheetal started her independent brand management firm in 2009. The seeds for Cupik Design were sown in 2012 when her little one started pre-school, and everything from her bag, bottle, snack box and teddy bear needed to be labelled with her name. Her little girl needed classier labels, and she couldn't find them anywhere! She created a few labels with fun prints for her, and soon the other moms around were asking her to make them for their kids too! She began to create all kinds of personalised stationery products. The focus was always to create items that helped solve a problem, whether it was to prevent loss of school supplies, save time or gift the perfect hamper to someone you love! Sheetal created her own e-commerce platform way back in 2014. At Cupik Design, the goal has always been for every stationery-crazy child and adult to feel the same sense of delight and a lifelong love for gorgeous stationery that she grew up with. Personalisation is the new-age cherry on top!
Price: Labels and tags cost an average of Rs 349.
Availability: The products are available on the brand's online store, besides many other kids-focused e-commerce stores.
Brand: Poozzart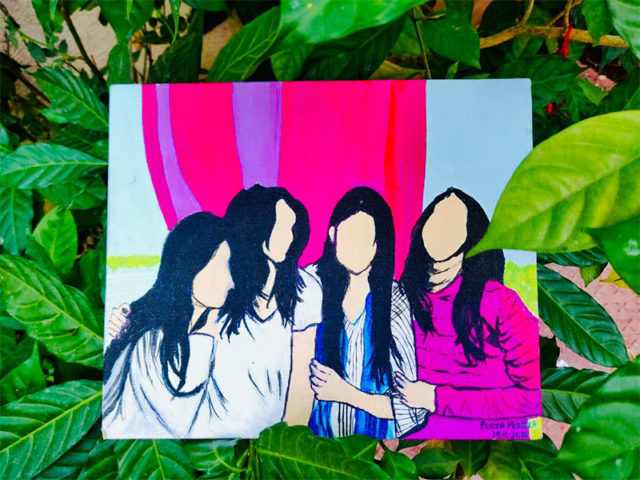 Founder Name: Pooja Mundra
What They Offer: Different art forms, majoring in fluid art and alcohol ink art and provide customisable kits for both of the art forms. Products such as wall clocks, coasters, and illustration paintings are also available.
TC46 Loves: The story behind Pooja's virtual art sessions is just another lockdown idea. It started with the thought of pouring some colours in the midst of all the lockdown blues. She has been practising fluid art and different forms of art for 4 years. The pandemic presented her with the opportunity to take her passion to the next level by sharing it with the world. As for the name, POOZZA (what her best friend calls her) + ART= POOZZART and just like that it became unique, her Poozzart! The target audience is anyone above the age of 5+. People of any age group can try this art out with no prior experience required.
Price: The average price range falls between Rs 2,000 to Rs 3,000. For a few other basic workshops, the range falls between Rs 200 to Rs 500.
Availability: The brand's Instagram page has all the latest updates like product availability and orders and the website is in the works.
Brand: The Baking Panda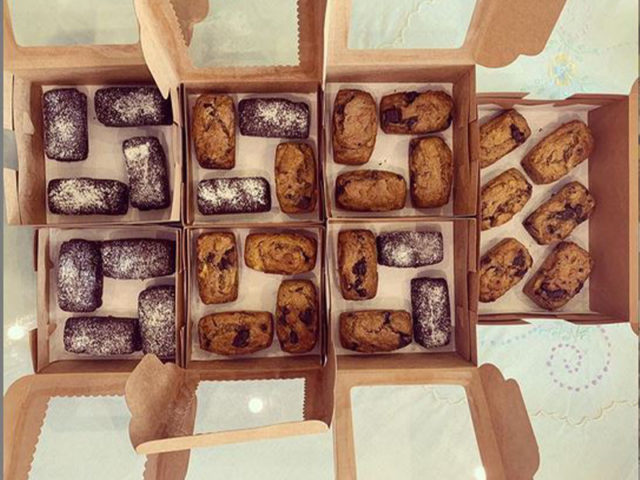 Founder Name: Shaila Pandole
What They Offer: Flourless chocolate mini loaf, whole wheat flour with banana and chocolate chunk mini loaf, and almond flour with orange and chocolate chunk mini loaf. The whole wheat flour and almond flour flavours are also available in a regular loaf size as well.
TC46 Loves: Shaila has always enjoyed baking and cooking, and it was something she did for fun and when she had guests over for a meal. Over the years, her friends and family would always encourage her to sell her stuff. But she would always say, "The joy of doing it will go away if I have to do it as a job!" With the lockdown taking over our lives for the past year or so, Shaila decided to be more productive and started The Baking Panda! Since she works out of a small home kitchen, the menu is limited and consists of 3 items. She also realised that there was a niche in the market for mini loaves, as no one else made them. There are multiple bakers of cookies, cupcakes and brownies, but none for a mini loaf. Anyone who likes to eat is the brand's target audience! And 2 of the items are relatively healthy as well.
Price: The chocolate and banana ones are priced at Rs 400 for 4 pieces and Rs 600 for 6 pieces. The almond flour is Rs 600 for 4 pieces and Rs 900 for 6 pieces. The whole banana loaf is Rs 1,100 and the almond flour and orange whole loaf is Rs 1,500.
Availability: Place your orders through the brand's Instagram page or get in touch with Shaila personally.
Want us to be VocalForLocal for your brand or know someone whose work you'd like to cheer on? Drop us an email to be featured on The Channel 46 at [email protected]