The growing consciousness of millennial shoppers have egged them to explore vegan fashion in a big way. However, with a host of vegan brands wanting to find their own edge in the market have made it a challenge for every brand in the space to create a niche for themselves. But, bring the spotlight on Aradhana & Dhanraj Minawala from The Cai Store because they seem to have cracked what it takes to create a strong identity for themselves that goes beyond vegan footwear.
In collaboration with The Channel 46, Aradhana & Dhanraj Minawala, Co-Founders of The Cai Store, share valuable tips on what it takes to build a brand, their significant milestones, advice for entrepreneurs wanting to enter the same field, and diversification plans.
1. What is your educational and professional background?
With an M. Sc. in Strategic Marketing, I graduated from Warwick University, United Kingdom. After this, I came back to India and worked with the Corporate Branding team at Essar for 3 years and then with the marketing team at Smaash for a year before I started Cai.
Dhanraj is a Gemologist from GIA, London. He worked at Percept for a couple of years and then joined the family business of diamond jewellery.
2. What prompted the idea for The Cai Store?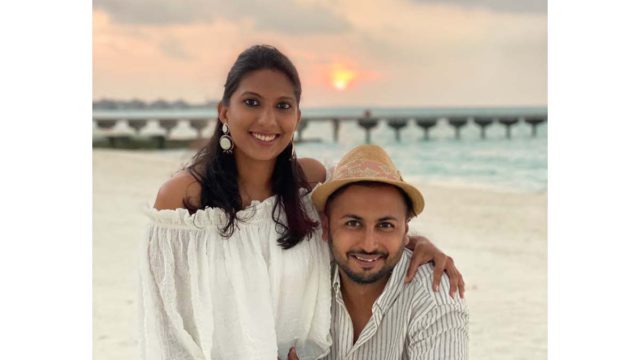 After acquiring valuable industry experience, I decided to follow my dream. I love shoes and wanted to start a venture of our own. This led to the birth of CAI. The CAI Store was launched in 2015 with the aim of providing fashionable non-leather footwear to the modern woman. We saw a gap in the market for good quality vegan footwear that is trendy and well priced.
3. Did you always know you wanted to work in this space?
I, Aradhana, knew then that marketing is where my interest lies and that is what I would like to explore more. I like creative work and strategising marketing tactics. The combination of these two is so diverse that it can be used in every company you work for. Working in marketing made me realise that I wanted to do something that involves creating something everyone loves. I wanted to own something of my own. On the other hand, Dhanraj and his background of being in jewellery also piqued his interest and he too wanted to create something unique. Our zeal for designing something together started this brand.
4. What was your first milestone and how did you get there?
Reaching 100K on Instagram is definitely our first major milestone. Since we are an Instagram-born brand, this is something that we worked towards through all the content that we created. Persistently building our community and customer engagement.
Achieving 1 lakh a day in sales is our second milestone. In the initial two years of business, we worked hard to create the right amount of styles and thanks to our first few collaborations, we got there soon. Now, we've opened up a retail store in the heart of Mumbai, Phoenix Palladium! We're aiming to reach newer milestones with every passing day
5. What are your tips for an aspiring entrepreneur who wants to enter this space?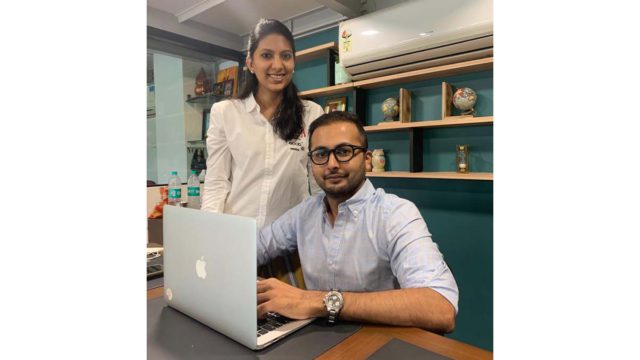 Definitely follow your passion and do something that you love, something you want to look forward to doing every day!
Know your strengths and only build on that.
It's realising that you do not have to be good at everything and you do not need to have all the skills that are needed to run a business that makes you grow.
Find the right team that shares your goals and vision that will help you grow. It's a learn-on-the-job process and you need to just have the eagerness to learn from everyone in your environment.
Whatever your product and service might be, know its strengths and USPs, and keep building on that.
6. What were the 3 best business/financial decisions you made?
To hold on to investments and run as a bootstrapped company as it taught us how to grow on our own and learn from our problems and challenges
To collaborate with the right people at the right time
To grow slow and steady
7. How long did it take you to monetise your venture? What was the turning point?
We have always been profitable and EBITA positive since day 1 and been growing month on month. Our turning point happened when we saw a sudden boost in our sales during the lockdown due to a new comfort collection and new collaboration.
8. Are you looking for funding/have-acquired investment/intend to bootstrap your business?
We are currently bootstrapped and have been in the 5 years of running the business. But, yes, we are open to funding from the right people who share our vision.
9. Who are the key employees/vendors you need to secure to work in this space?
Marketing team
Customer care
Supply
10. How do you intend to scale up/expand your business in the next 5 years?
We plan to venture into new categories – make Cai the one-stop solution for all footwear, and dominate the market by entering all categories of footwear.
We also plan to enter a new category that compliments the footwear industry. We are currently working on bags.
We plan to build and enter the retail space and expand internationally as well.
We look forward to being present on a big scale on third-party fashion websites.
Open up like never before and participate in conversations about beauty, entrepreneurship, mental health, menstrual & sexual health, and more. Desi women, join our community NOW!