Pursuing higher studies in Finance and having experience in managing a business is one thing. And building a brand from scratch is quite another. Especially when the brand specialises in the already cluttered skincare market space. In such scenarios, creating a niche for the brand and standing by it becomes the crux of the game.
In collaboration with The Channel 46, Pooja Nagdev, Co-Founder of Inatur, sheds light on laying the foundation for an eco-friendly, PETA-certified, 100% natural skincare and wellness products brand. She also talks about building the brand step by step one day at a time, advice for young entrepreneurs, and much more.
1. What are your educational and professional backgrounds?
To achieve the dream of becoming a successful businesswoman, I first graduated from Delhi University and then went on to get an MBA in Finance. Then I went on to study Aromatherapy and Cosmetology in Canada and the UK. The academic excellence helped me carve the career path that I've always aspired to.
Initially, while working and managing my father's printing ink company, I plunged into the business domain. Other interests included a keen fascination for nature and the blessings that Mother Nature offers. While studying abroad, I've learned the principles of Ayurveda and the relevance of such ancient science in modern times. The enlightenment led to the development of Inatur Herbals, an eco-friendly and safe skincare and wellness products brand.
2. What prompted the idea for Inatur Ayurveda & Aromatherapy?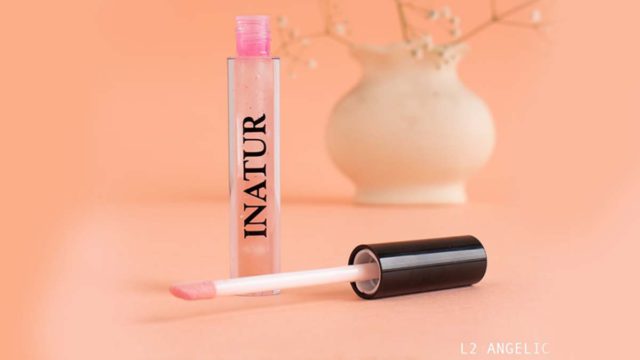 As I said, my first brush with business was managing my dad's printing inks company. Working closely with my husband's business specialising in incense sticks, Hari Darshan brought me closer to essential oils, herbs, and traditional sciences.
This joined the dots with a passion for nature and wellness. I have always believed that nature has many more treasures than we have known. I applied the principles of Ayurveda in harmony with aromatherapy to create unique formulations that bring safe and effective results for skincare and wellness.
These natural treasures and age-old science of Ayurveda inspired me to innovate and create unique, eco-friendly, PETA-certified, effective, and safe skincare and wellness products. That's how Inatur was born.
3. Did you always know you wanted to work in this space?
As consumers, we were inclined towards foreign products in this category of skincare, haircare, and beauty products, especially in the past. The common perception was that our local products lacked the level of quality and that results didn't show. This prompted me to explore this situation further. India is the land of Ayurveda and making good quality products without compromising on ethics and pockets, was indeed possible. That was the objective behind my foray into the Indian beauty and skincare ecosystem.
4. What was the first milestone and how did you get there?
Frankly speaking, we've achieved bigger milestones by taking baby steps throughout the way. The key to success isn't achieved overnight, it lies in taking things one day at a time. The first milestone that we achieved, even before we got into manufacturing, was when we dived into research and learning. The scientific formulation of the prototypes, gaining knowledge about each ingredient, and getting our products approved by the FDA was our first big breakthrough. We had undertaken the initiative to send samples and testers to our audience. Receiving positive feedback from them was the icing on the cake.
5. What are your tips for an aspiring entrepreneur who wants to enter this space?
My first piece of advice to the young upcoming entrepreneurs will be to identify the gaps in the market. Life is changing fast and so are our needs. Creating innovative and meaningful products is the key. It is essential to know your customers for whom the products or services are created. First and foremost is to have a solid business plan which takes care of gaps, contingencies, and failures.
Before going full-on, one can test the idea on a smaller audience. In case there are any changes required as per the market feedback, these can be weaved into the plan right then. At this point, it is essential to build a strong network, connect with people who matter, and get them to understand your plan. Sometimes a business plan is unique and needs to be scaled up immediately before other people enter the market. Therefore, it is advisable to have your finances in order.
6. What were the 3 best business/financial decisions you made?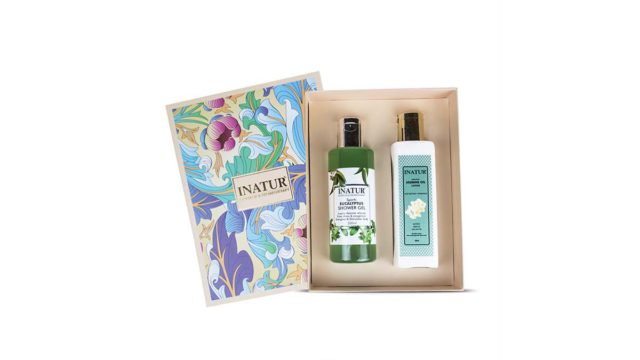 Manufacturing and exporting our unique products was one of the best business decisions we made as it helped us tap a worldwide marketspace. Owing to our entry into the big space, we narrowed down on transparent labelling. This was back in 2008 when our first labels were under creation. From preservatives to base ingredients, we mutually agreed to mention everything that went into the manufacturing of the formula on the label.
To supplement that, we unanimously decided to participate in an international exhibition. This gave us a significant boost even before starting retail in India. This ensured that we had already catered to the international market and exports were thriving.
Stepping into retail around 2012, and developing our own personalised store in prime locations of cities like Delhi, Bangalore, Pune, etc. was our second best decision. Getting direct feedback from in-store buyers was the fuel we needed to establish a majestic and trustworthy market presence. Our outlets became a direct medium of getting feedback from customers, and also garnering word-of-mouth audiences.
And finally, the third-best decision that I believe we took was our most fundamental one – developing a purely organic brand. When the business was in its early stages of development, we had agreed to take things a notch above the mean. Quality was our non-negotiable factor, and it surpassed even the cost. We went completely natural with our ingredients and delivered very niche, pure cosmetics. Because we became selective with what we were doing, the number of competitors in the market was slashed to less than half.
7. How long did it take you to monetise the venture? What was the turning point?
Me and my husband, we started out with our savings. We sold our apartment to purchase the production facility. My father-in-law supported us financially at that time and came in as an investor. I was 28 years old when we formally started out, although I have been doing research development and product formulations since 2002.
Nothing in life comes easy. As an entrepreneur, you have to be involved with everything and show up every day. One has to learn to forgive and give training and strength to the core team. As you grow, there is a constant need of bringing in systems. I have also made many mistakes but each one of them has taught me and taken me higher. I am a mompreneur where our parent company and brand Hari Darshan also takes my equal time.
8. Are you looking for funding/have acquired investment/intend to bootstrap your business? Can you share some figures/financial details?
Our one-day-at-a-time approach to business has made us rather indifferent to funding. Choosing to proceed at a slow pace was a personal decision that has borne fruit. While we do have a chance to go faster now, we will continue with the pace we're comfortable with, and only seek funding when needed. Opportunities are always around the corner, but we're in no hurry. Strategic alliances are most welcome, but funding on its raw terms is not an absolute necessity.
Hence, we don't have any figures to share. Whatever profits we make are recycled back into business and developments.
9. Who are the key employees/vendors you need to secure to work in this space (the first 3 hires/vendor partnerships)?
As an entrepreneur, I'm my own first employee. After me, our production chemist has been a loyal employee ever since we started R&D even before we acquired our manufacturing licence in 2006.
In the R&D, packing, and production departments too, we have over decades-old employees who joined us in their youth. Seeing them still work here, even after their marriage and children, is heartwarming. It appears as though our employees grow with the company. Many of them have been team members since the inception of our brand.
Our uncompromising view about our ingredients and packaging makes us naturally unlikely to switch vendors too often. Being a GMP-certified organisation, our vendors are registered through a proper procedure keeping guidelines in mind. Information is highly confidential in our ecosystem, which is why we maintain signed contracts with our vendors against discussing our ingredients with other clients. This keeps information close-knit in the organisation, and the element of trust is upheld without repeated checking.
10. How do you intend to scale up/expand your business in the next 5 years?
We want to develop high-quality products that are result-oriented, priced fairly, and available across all market channels. The idea is to reach out to a larger number of customers.
We see ourselves taking an important pie of the market share. We want to commit to our brand ethos of Beauty for Everyone and the need for Functional Care and Natural products. 
Checkout Inatur for Ayurveda-inspired aromatherapy skin, hair & wellness products
Open up like never before and participate in conversations about beauty, entrepreneurship, mental health, menstrual & sexual health, and more. Desi women, join our community NOW!