Paridhi Goel is the Founder of Love Earth Skincare. She started the brand at the age of 21 in 2016 and within a short span of 4 years, the brand has become one among the top selling skincare brands across India.
Paridhi made the brand Instagram official through multiple collaborations and great content that has now got them over 80,000 followers. The brand is currently available on platforms like Purplle, Nykaa and their official website. The aim of the brand is to provide quality products that are paraben and sulfate-free. They try not to put any harsh chemicals or preservatives in the processing. Love Earth was among the first few homegrown brands to be listed on Nykaa in 2019.
Love Earth favours the #vocalforlocal mission and thus all the products are packed and distributed in-house giving employment opportunities to a lot of the local workforces. The love for their products has led the brand to create more than 47 organic products covering all domains of the skincare regime. 
The brand is focused to cater to consumers with different skin types and thus strives to launch new products that serve as solutions for different skin-related issues. From face oils and face creams to makeup removers and face tools, Love Earth offers consumers to achieve radiant and glowing skin at affordable prices.
Paridhi Goel, Founder of Love Earth , herbal and organic skincare brand.
1. What is your educational and professional background?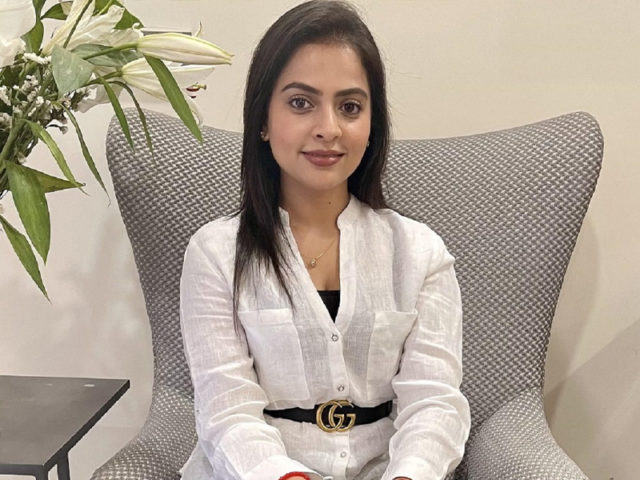 I'm a journalist by profession, and have completed my graduation in Journalism And Mass Communication. To explore more of the media industry, which fascinated me, I did my post-graduation diploma in Marketing & Advertising.
Later to widen my horizons, I started learning Spanish and dedicatedly for 2 years.
2. What prompted the idea for Love Earth?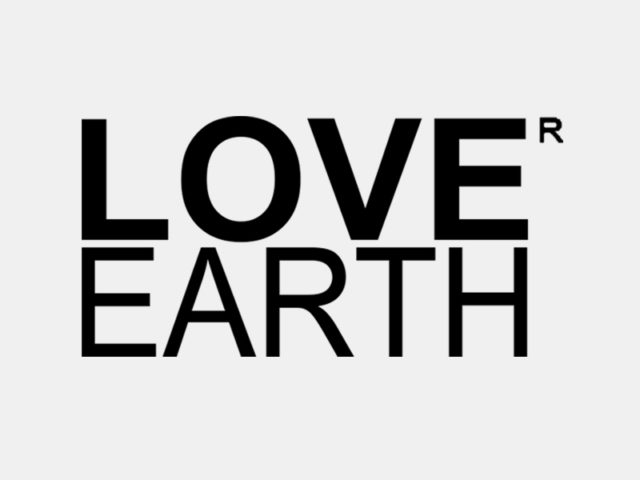 When we first began, Love Earth was first into the gifting business, making small portions of rosewater mixes for their clients. It was during this time, my then boyfriend and now husband, had many conversations with people who said no beauty brand was organic and helped resolve skin issues.
Understanding the need for an hour, we created Love Earth, and entered the market as an organic brand with the aim that we will bring products that will be organic and non-artificial.
3. Did you always know you wanted to work in this space?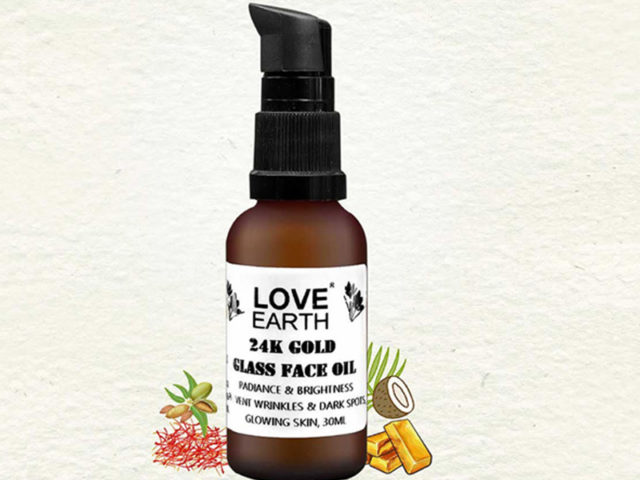 No, I didn't want to nor did I think to work in this space as I had very limited knowledge about the beauty industry. It was during my post-grad when I did a job in an esteemed newspaper for a few months where I realised, that a corporate job was not my cup of tea and didn't give me any happiness or satisfaction.
I then decided to join hands with my husband, and endured nearly 6 months of struggle. Our aim was to bring the best & affordable beauty products to the market and as of today, Love Earth has more than 60+ products. With time and our efforts, the brand started growing. Looking at the joy on the beautiful faces of people around is what gave me a feeling of contentment and happiness. I decided then and there that this is what I'm made for and will keep working for.
4. What was your first milestone and how did you get there?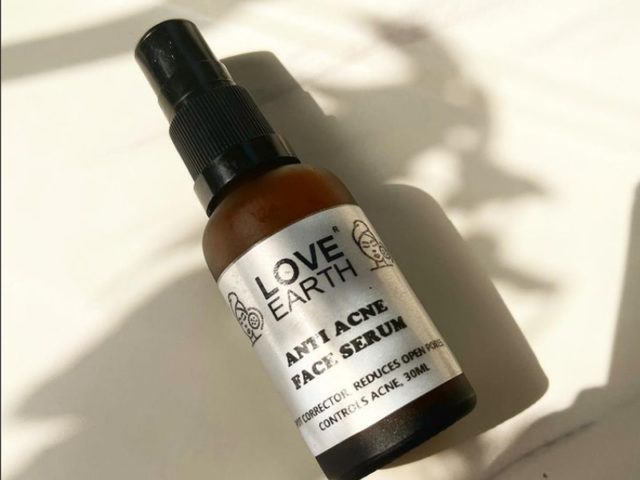 With constant consistency to help people get organic and paraben-free products is what Love Earth has always aimed for. Looking over this first achievement/milestone for the brand as a whole was when Nykaa-India's No.1 beauty store approached our homegrown brand and when we got listed in it.
Love Earth made it over there, with the belief that in today's modern world it is not just a product that we are selling, we try to bring a better and healthier lifestyle among people. We are a very reasonable brand from providing eyelash growth to nail growth serum we offer every better skincare product you want.
5. What are your tips for an aspiring entrepreneur who wants to enter this space?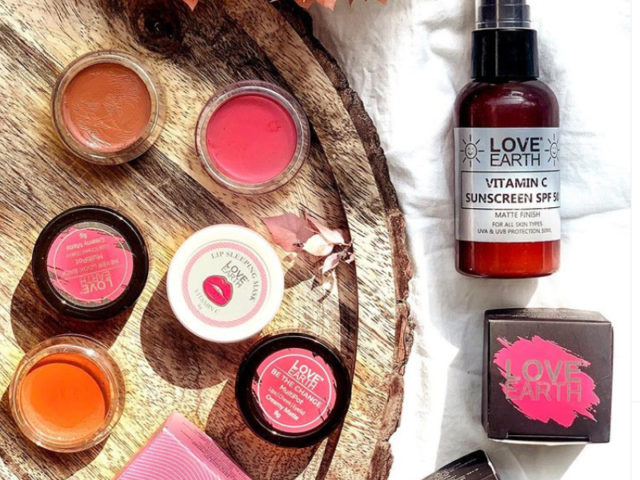 One needs to be consistent & confident about what she/he is bringing into the market/society. Your first impression should directly speak louder & louder that it connects you with the masses in today's time.
6. What were the 3 best business/financial decisions you made?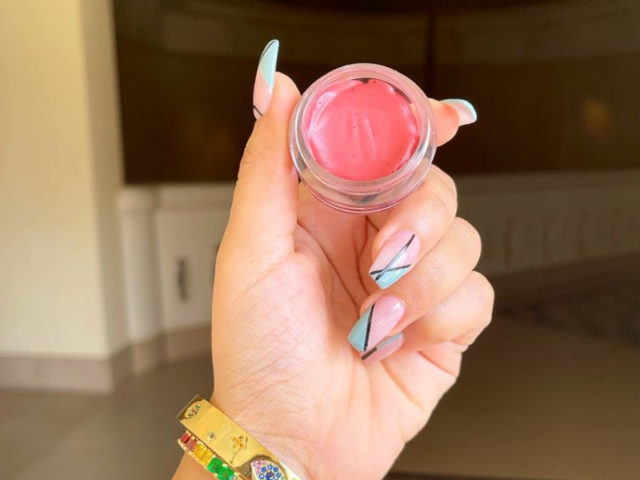 Go online: In today's time every new business or the one already exciting should be online as it's easy & convenient for people to shop any time, any place.
No discount policy
Doing collaborations: Collaborating with influencers brand is a new trend & going with the trend is a good way to grow, expand your business in the masses
7. How long did it take you to monetise your venture? What was the turning point?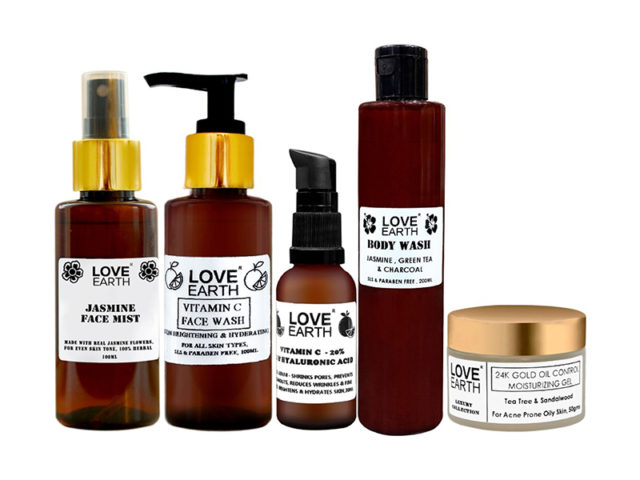 It took almost 1.5 years to see a bit of growth in our venture.
Love Earth has more than 70 hair care products, skincare products, and personal care, but among all, the skincare products have been the true game-changers.
8. Are you looking for funding/have-acquired investment/intend to bootstrap your business?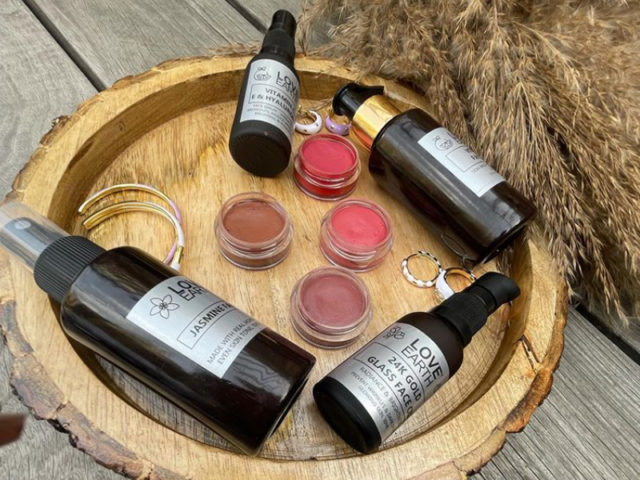 Right now our brand is a self-funded brand that employs a team of 20, focusing on the fact that no chemicals or preservatives are used in any of the products.
But yes if in the future we get a better opportunity we can surely look for VC's, funding, and more in this line to grow our business more
9. Who are the key employees/vendors you need to secure to work in this space (the first 3 hires/vendor partnerships)?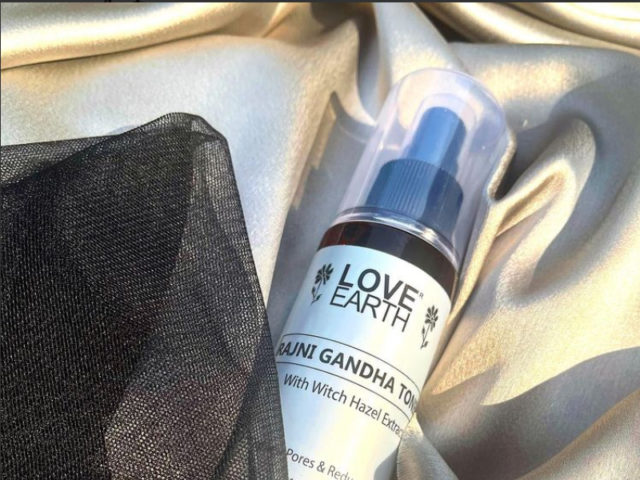 A reliable partner is key to success and in my case, it's my husband.
Then a good PR team that can help your company to build good & positive relations with media and
A strategist who directly builds strategies to build, grow & let your brand expand, and expand 
10. How do you intend to scale up/expand your business in the next 5 years?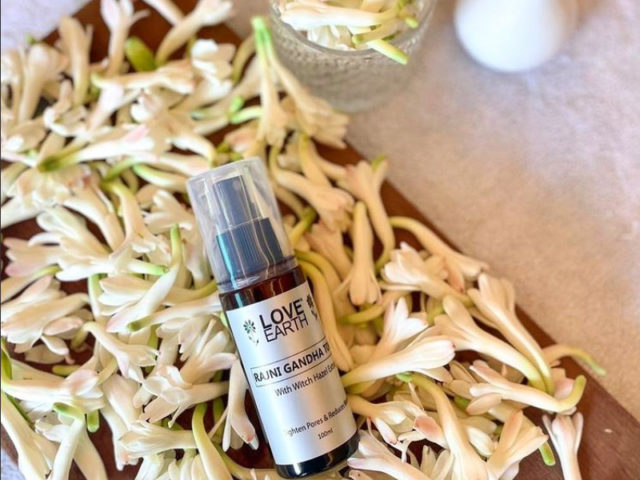 In the next 5 years, we will be bringing new ranges like kids care and a lot more. We do have 50 products in the pipeline which we will be delivering both online & offline mode.
About Self-Starters
We spotlight inspiring women who are entrepreneurs or have skill-based passion projects and are willing to share knowledge, advice and tips about getting started in the space. Each Self-Starter's story will be highlighted in a prime slot on the Homepage for a whole week, after which their story will appear under the 'Work' category on The Channel 46.
Think you're a Self-Starter or know someone who is? Drop us an email to be featured on The Channel 46 at [email protected]