The very idea behind branding is to set apart a brand from every other brand. Branding is one of the ways that give a company its identity. And visual aesthetics serves as one of the basic foundations of branding. A company's visual personality that is a mirror image of or even close to that of another defeats the purpose of branding. 
In collaboration with The Channel 46, Mridul Sawhney, Co-Founder of AM Branding Co., on what inspired her to start her branding company, company marketing strategies and milestones, advice for youngsters wanting to enter this field, and more.
1. What is your educational and professional background?
As for my educational background, I am a NIFT graduate with a specialisation in Fashion Communication. Previously, I've worked with a couple of renowned Indian designers to gain insight into the industry and to find my true calling in the process.
2. What prompted the idea for AM Branding Co.?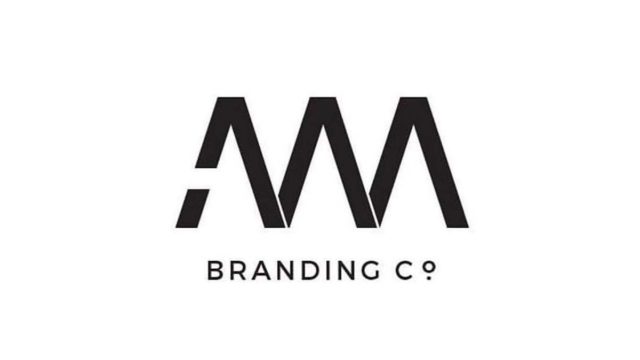 During my college days and even after that, I always saw a gap. A need to define India visually through authentic branding and unique aesthetics denoted to each brand. I started taking up projects on a freelancing basis and this idea of collectively handling multiple brands as an agency was further fuelled with the help of my husband, Aviral Rungta. We combined together my creativity and his analytical skills to give birth to AM Branding Co.
3. Did you always know you wanted to work in this space?
I've always been inclined towards Fashion and how this industry functions. Initially, I wanted to become a stylist but in each semester of college, something new was introduced and that made me realise how vast this industry is! Over the years, graphic design became my forte. I took it up as a challenge and got my skills upgraded and the rest is history!
4. What was your first milestone? And how did you get there?
As soon as we started AM Branding Co., designers found the concept interesting and wanted their brands to have that distinctive identity. This whole concept of authentic branding was relatively new in the Indian sphere and we knew we had to make good use of it. With time, we kept getting multiple projects and each project is a milestone in itself. Anita Dongre, DaONE by Shikhar Dhawan, Tanya Ghavri, Jayanti Reddy, Aisha Rao, and Nikasha are some names etched in our extensive branding portfolio.
5. How long did it take you to monetise? What was the turning point?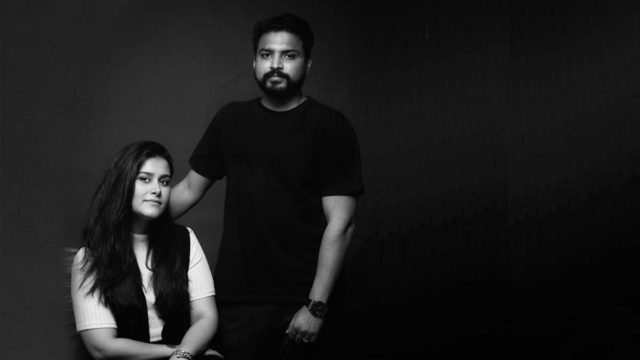 The turning point has to be the support of my husband. He has always been all ears to my plans and ideas, further helping me in streamlining them and putting a blueprint together. As a team, we knew we can work this out successfully. With this belief, we began our work journey and soon started getting projects.
6. What kind of marketing strategies work best for you?
My marketing strategy is only pure good work because we have got all our projects through word of mouth, since day one. Our belief till the end will always be to do honest work with all our hearts.
7. Do you have any tips for an aspiring entrepreneur who wants to enter this space?
My first and foremost tip for any aspiring entrepreneur would be to get in touch with their authentic self and follow the route of honesty to make space for yourself in the market. Believe in 'heartwork' and focus on building good relationships and not just doing projects for money. It is also essential to be clear in your dealings and to set your ethics straight.
8. Are there any online or offline courses that you would recommend before entering this space?
Any design college or a creative course is good to start with! For me, college was a headstart and, with time, it helped me understand the different folds of this industry. I took up every project with enthusiasm and believed in that initial hustle for a streamlined future. I recommend instilling this attitude of never saying no to any project or work that comes along your way during that college phase because that hustle will build your foundation. And eventually, all these dots will connect when you look back!
9. Which networking groups and showcasing events could help an aspirant meet the right people and generate work opportunities in this field?
Behance and LinkedIn are great sources of opportunities. An interesting fact, Aviral and I met through Behance to collaborate on a freelance project. For creative individuals, I cannot talk enough about the usage of Behance. Today we have Instagram, which has a solution to every question, so that's one other good platform too.
10. What are some investments (monetary or otherwise) one should be ready to make when entering this space?
We decided to get married while starting AM Branding Co. So, the biggest support I got was from Aviral's family and if it wasn't for their will & words of encouragement, AM Branding Co. wouldn't have existed. To date, they support our vision and we owe our success to them. Other than monetary, it is essential to understand the power of working as a unit and as an individual, both.
Open up like never before and participate in conversations about beauty, entrepreneurship, mental health, menstrual & sexual health, and more. Desi women, join our community NOW!