Ikat, Kalamkari, Bandhani, Patan Patola and so much more — ethnic Indian handlooms have a lot to offer. The artistry, popularity and nostalgia associated with handmade products have always been a driving factor for consumers who support the make in India cause by shopping for sarees made using these handlooms. And, The Indian Ethnic Co is a shining example of how to deepen the love for such handmade clothing among newer generations with a hatke marketing strategy. This is the very brand that's been going viral for its dance marketing. Desi naris selling sarees as they perform beautifully to Indian music is a visual treat not just because of the choreographed moves but also the stunning handlooms they're dancing in.
In conversation with TC46, mother-daughter founder duo Hetal & Lekhinee Desai talk about cultivating a homegrown startup, overcoming the challenges of a family-run business and the importance of networking.
1. What are your educational & professional backgrounds?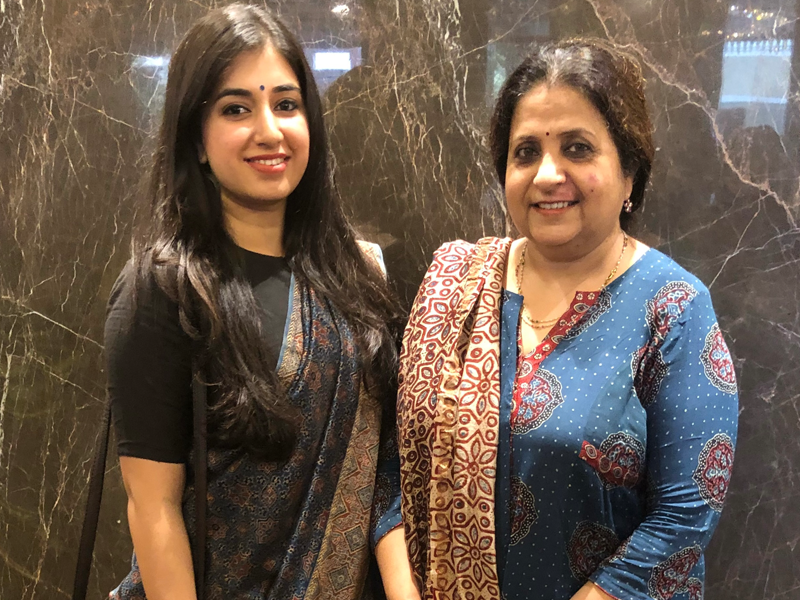 Meet Lekhinee Desai, Co-Founder & Head of Marketing
I like to call myself an entrepreneur and dancer in equal parts. After doing my graduation in Management Studies, I worked for 2 years with Great Place to Work Institute as a Senior Analyst, managing and marketing coveted India's Best Companies to Work for Study in association with The Economic Times. I went on to do my MBA from NMIMS, Mumbai, alongside which I co-founded our sustainable fashion brand The Indian Ethnic Co, with my mother. After completing my MBA, I bagged my dream FMCG role of an Asst Marketing Manager with ITC. I worked with ITC for 1 year during which I remotely managed and grew The Indian Ethnic Co. I realised that making Indian fashion sustainable is where my heart lies and hence quit ITC after 1 year to grow my brand, The Indian Ethnic Co. and lead it to greater heights. I am a trained classical Odissi dancer and performer and have also professionally trained in jazz, ballet and contemporary. I have also acted in several ads, movies, series and plays. I also happened to work as an assistant choreographer in the movie Ram Leela where I trained the lead actors and the dance troupe for 2 songs. I have also performed live in over 200+ events/shows worldwide.
Meet Hetal Desai, Co-Founder & Chief of Everything
Co-founder at 55, it is safe to say that Hetal is a one-woman army and a swiss army knife. At 55, with no education in fashion or business or corporate experience, she manages a Rs 6 crore business with so much efficiency and with the energy of a 16-year-old, that it even leaves seasoned businessmen in shock and awer. Hetal has a Master's Degree in Home Science from MS University, Baroda and a great eye for design aesthetics. Learning to operate a computer, understanding the workings of the internet, mastering the website back end and running 3 offices and staff of 25 can be challenging for any other 55-year-old, but not for her. She has learned and mastered all this, and more, for the first time, all at 55!
2. What prompted the idea for The Indian Ethnic Co?
The brand is run by an all-women army. We work directly with over 100+ small and master artisans in India to create our hand block printed and handwoven fabrics, manufacture them into functional, breathable and contemporary silhouettes through our office in Mumbai and promote and sell it through our own website and social media pages.
In our 3 year journey from Rs 0 to Rs 6 crore annually (FY 21), everything was managed in-house without any professional help! With no formal education in fashion, my mother still had a flourishing fashion designing practice, back in her hay days which she gave up without any qualms to work for a brighter future for us. Over the years, she fulfilled her passion for designing by creating unique dresses for us, which were always appreciated by everyone. She never liked anything that was ready-made in the market. It was always very common, couldn't be customised to her preferences and the ones that she liked were always very expensive.
I nudged my mother that she must get back to what she does best, which was making the most beautiful clothes. We thought it would be a great idea and hobby for my mom to kickstart a mini fashion brand that would help her spend her time constructively through the latter part of her life. Handicrafts and handlooms have always been our passion and we have only worn handcrafted products all our life. This brand was an outcome of that passion.
Social Media shopping was just gaining steam and we thought that it would turn out to be a cheap experiment to sell through social media as it would not call for any heavy upfront investment. Moreover, we thought that even if the initial sample garments we make to sell on our page do not sell, my sister and I could wear them off. You could actually call this a no-risk experiment!
So we started our IG and FB Page, ordered a small 50 meters batch of Ajrakh fabrics from the master Ajrakh artisan in Kachchh with an investment of only Rs 50,000, made some kurtas, clicked the photos on our phone, made my sister model them, uploaded on Instagram and Facebook and the rest is history! The garments were gone! All sold out in a matter of a few days! It felt like magic. IG and FB had provided us with a platform to reach out to customers worldwide, without a website just by sitting in our bedroom. We were officially bedroom-preneurs.
3. Did you always know you wanted to work in this space?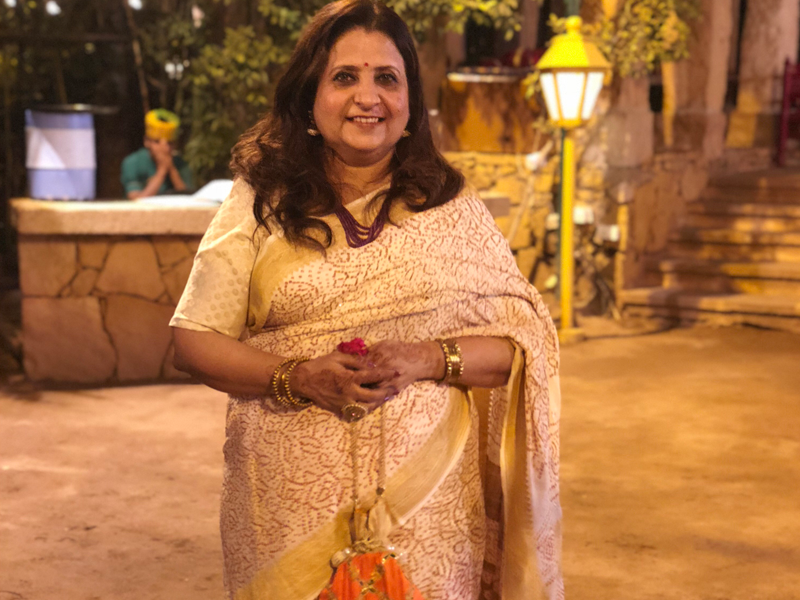 Honestly, no! This business, brand, as our story above states, was an outcome of a passion project from our bedroom.
I was pursuing my MBA and it was my dream to work at an FMCG giant as a Brand Manager. But that interest in a corporate role slowly started dwindling midway through my MBA because we became so passionate about The Indian Ethnic Co. I still did fulfil my dream by bagging a coveted role at one of India's biggest FMCG companies – ITC. At that point, The Indian Ethnic Co sales did not justify me leaving the job. I would earn more at my role at ITC than what The Indian Ethnic Co could pay me. Of course, the brand was growing faster than our imagination since its inception, but my plan was to continue my role with ITC for 3 years and then maybe quit. But 2 months into the job I realised that my heart lies in making my brand and so I quit after a year. The brand was doing Rs 12 lakhs a month then, fast-forward to 1.5 years, we are now doing Rs 80 lakhs a month! Quitting my job was the best decision I ever made. The company has grown 10x in revenue since I joined.
Mom had her fashion designing practice back in her heydays and I am sure at some point she may have wanted to resume it but it was never really discussed and planned.
What worked for us was that social media shopping was just about to boom, and we happened to have complementary skills to start the business with a strong foundation from the beginning. She was great at the product and I was adept at marketing and social media.
4. What was the first milestone and how did you get there?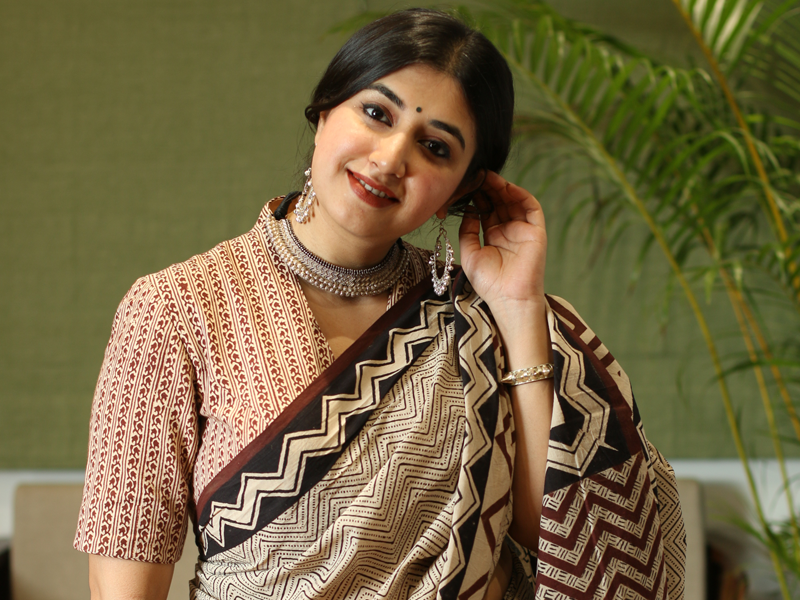 Many first milestones but the biggest one for us was when we hit Rs 1 crore in revenue within a couple of months of launching our website.
In 2016 it was a hobby brand, an experiment started with 50 meters of fabric from 1 artisan, with Rs 50,000 worth of investment and with operations managed from our tiny, humble bedroom in Mumbai with 2 people – my mom managing designing and sourcing and I was managing social media and digital sales alongside my MBA degree. For the first two years, we continued selling only through social media since I was pursuing my MBA, but even then the brand was growing, faster than our expectation. We officially launched our website and registered our brand only in 2018.
Fast forward to 2021, we have an inventory of 50,000 meters of fabric, a turnover of Rs 6 crore, with 3 full-fledged offices in Mumbai and a staff of 25, working with over 100 master artisans of Indian handicrafts. I also left my job and now I manage this brand full time along with my mom.
For a business that was conceptualised and run out of a 400 sq feet living room in Mumbai, with no prior business experience, we had never imagined that our creations had the power to dress 3000 people living in 450+ cities & 19 countries, just in a matter of 1 year!
Being bootstrapped and funding the business from our savings, in the initial 4 years, we did not spend any money in taking the help of any professional with either our product photography, which we managed from my our IphoneX, or with modelling, which was done by my sister and I, or with website creation, digital marketing, sales and logistics, which was all managed by me and or with the finances that were managed by my father! We have been rated as 4.5+/5 across 250 customer reviews on our website.
5. How do you balance the mother-daughter and co-founder relationship simultaneously?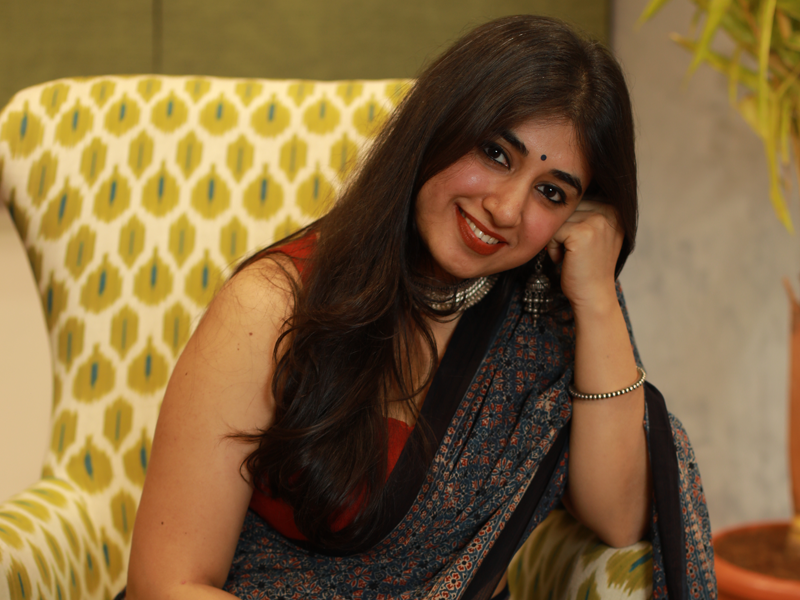 Personally, we are two very different people. We have our set of differences personally but when it comes to work, we have always been one, on the same side. One advantage being, that we both bring in complementary skills that are equally essential for the business. I am no designer, and she is not a digitally savvy person, which makes allocation of work much easier and hence little chance for a difference in opinion that might lead to a mix up of personal and business roles.
My mother is highly efficient. Despite being so involved and busy with the business, she still manages to give the same amount of personal attention to us, the family and the house. Sometimes I wonder how she does it. She always ensures that she does not lose that connection with me and my sister because of being overly involved in the business.
6. What were some of the challenges faced by you in terms of handling business and relationship at home? How did you overcome them?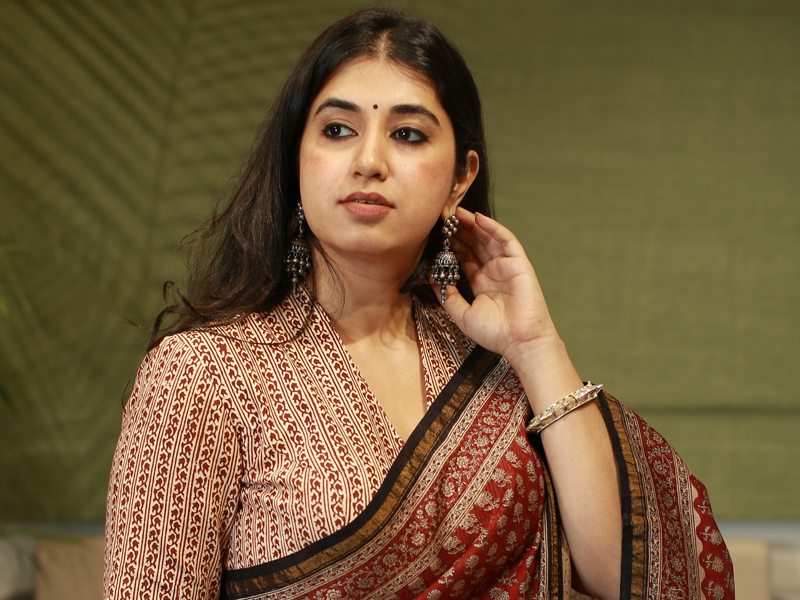 It is honestly very tough at times. My mom and I are both strongly opinionated individuals and find each other at loggerheads many times. There were times when we were fighting at home and trying to avoid each other at work, but then work suffers due to the non-communication as we are codependent on each other to get work done.
Over time we have learnt to overcome this by appreciating our differences and making an effort to separate work and personal issues. We avoid conversations that may cause conflict and try to understand each other more. Our relationship has grown stronger because of this!
7. What are some tips you'd like to give to an aspiring entrepreneur who wants to enter this space?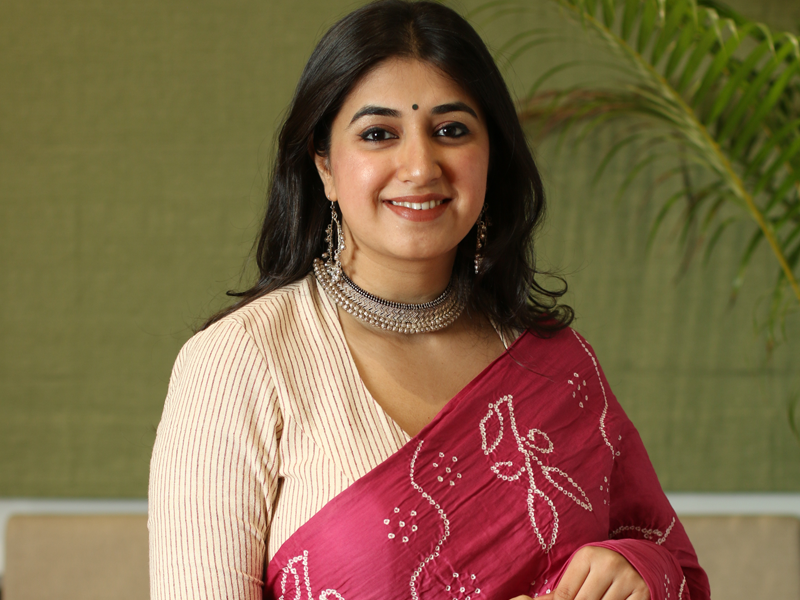 If you are starting up, start digital-first. It is inexpensive, allows you to test your product, find your audience and fine-tune your product for scale before you go all out. Even if you fail, it won't cost you an arm and a leg
There are only so many people you can reach organically. If you want growth and scale, start investing in the right set of paid digital ads, it really helps pace up growth. I feel a lot of great small businesses that have so much revenue potential have stayed stagnant over the years because paid ads are either viewed negatively or it is a risk they are not ready to take. Consider it as an investment, start small and scale the basis of the returns you see
I feel the key to "starting up" is starting now! Planning is important, but doing is even more important. A lot of entrepreneurs get bogged down in the planning phase and end up not taking the leap. Take the leap, test the waters and just go and try what you want to try. You will figure out the hows, the whys on the way. But first, just do it!
Take inspiration but do not copy. Because that won't give you any leverage. The industry has a mix of strong established players and many other small and medium players offering similar products. You will need to plan what you will do differently that will make your brand unforgettable- it could be anything, your product, your offering, marketing strategy or branding. It will be very difficult to command a price point/survive if you have no differentiation.
8. What were the 3 best business decisions that you made?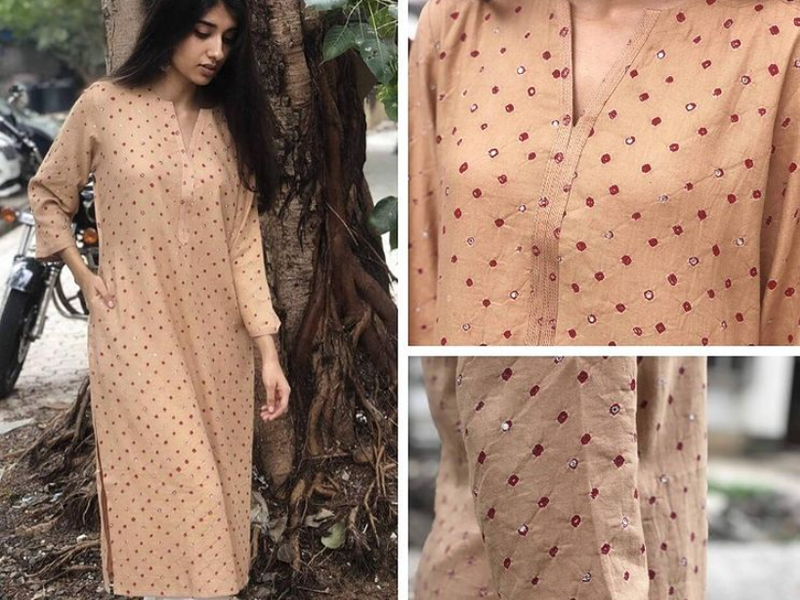 Moving to sell through our e-commerce website is the best business decision we made. We started off by selling only through our Instagram and Facebook profile and continued that way for the first two years. Scaling up becomes a challenge when you are selling only through your social media handles because there are only so many people you can reach via a post or a story. Also, since sales in the initial 2 years of business happened through enquiries that came on WhatsApp and our social media handles, it was a cumbersome process to single-handedly reply to each and every enquiry or comment, manually send each customer all product images and take orders. Plus the process is time-consuming and non-scalable because the sales are then directly dependent on the number of queries you respond to.
Being bootstrapped allowed us to experiment more with the brand, as to what was not working and making mistakes inexpensively at our own pace. There was no pressure from investors to get the product right the first time. Taking loans can also be pressure, because of the personal assets on the line and interest payment. it gave us more control to do the business our way from its inception.
Steady growth focussing on the bottom line rather than the top line; we have so many e-commerce companies bleeding money to acquire customers for years with huge top lines but negative bottom lines. We have always focussed on having steady growth, non-exponential growth while focussing on the bottom line.
9. How long did it take you to monetise the venture? What was the turning point?
I believe we were in the right place, at the right time with the right product. From our journey of 0 to Rs 6.5 crore turnover in the past 4 years, we haven't invested a penny extra apart from the initial Rs 5 lakh investment that we did over the first 5 months of business. The business had become self-sustaining in terms of funds in the initial 6 months itself.
10. Are you looking for funding for your business?
We are growing at close to 200% year on year since our inception and currently, the bootstrapped model seems to be working for us in terms of funding since we believe in steady growth with a focus on the bottom line. We are not averse to the idea of being funded but this would come at a later stage wherein the need would be more for strategic partners to build the brand portfolio rather than only funds.
11. Who are the key vendors one needs to secure to work in this space?
We were into manufacturing clothing and selling it online, so our business depended on 3 crucial finds – genuine craft artisan, a tailor that would help turn the fabric into wearable silhouettes as per our design aesthetic and a mentor to guide our journey.
I happened to buy an "Ajrakh" Hand Block Printed Kurta, a well-known brand and I fell in love with the beauty of that craft. The brand had attached a snippet of literature about the craft and that's when we knew that we had to start our brand with Ajrakh. We spent days Googling and finding the right sources to procure Ajrakh fabric. We did not want to buy our initial fabric through resellers, or local stores because that would not help us to gain contact with more artisans in the future. We Googled for days before we stumbled upon Dr Ismail Khatri's contact mentioned on a website and he happened to be one of the pioneers, fathers of Ajrakh craft. We couldn't believe our luck. He loved our story and was kind enough to let us purchase a small batch of 200 since we could not afford more that time as we were just starting up. He has been with us since then from a journey of 200 meters to over 50,000 meters.
Networking with Dr Ismail and the Khatri Artisan community led us to be introduced to Pankaj Shah, a craft connoisseur, with a rich and varied experience, knowledge in the handicraft industry. He was Godsent and his mentorship has benefitted us tremendously to date. We would not have reached where we are today without his able guidance.
We have never really bought Indian wear from outside, very rarely. We always purchased fabrics from handloom exhibitions and got them made to our aesthetic taste from our old tailor, Mr Bhavesh Darji. We knew we had to partner with him because no one understood our aesthetics better than him. Today, he is the Principal head of our manufacturing and overlooks the production team of 50 in entirety.
12. How do you intend to scale up your business in the next 5 years?
We want to scale in depth and width. For our already established categories of fabrics, sarees and kurtas, we want to create a library, encyclopedia of sorts for all the crafts that India has to offer. A fabric library on our website would have fabrics encompassing every craft on different materials by the meter available for the same. Similarly for kurtas and sarees as well. In terms of width, we plan to venture into kids clothing, men's clothing and home decor in a phased manner over the 5 years.
Think you're a Self-Starter or know someone who is? Drop us an email to be featured on The Channel 46 at [email protected]
About Self-Starters
We spotlight inspiring women who are entrepreneurs or have skill-based passion projects and are willing to share knowledge, advice and tips about getting started in the space. Each Self-Starter's story will be highlighted in a prime slot on the Homepage for a whole week, after which their story will appear under the 'Work' category on The Channel 46.