In the intensely competitive field of interior designing, making a foray into it has its set of challenges. And staying buoyant in the industry is no joke. Apart from the apparent skills needed for becoming an interior designer, there is a host of other expertise required to float a company in the domain and keep it running successfully.
In collaboration with The Channel 46, Essajees Atelier's Sarah Sham talks about her experience of running an interior designing firm, advice for young entrepreneurs who want to enter this space, the learnings she has gathered from being an entrepreneur herself, and more.
1. What's your educational and professional background? What prompted the idea for your venture, Essajees Atelier?
I hold degrees in Art History from Duke and Oxford University, as well as diplomas in Business Administration from NYU Stern and Interior Design from Rachna Sansad Mumbai.
Being an Interior Designer was definitely not planned! I was not interested in getting into interior design and that was the farthest thing in my mind. Honestly, I always thought of doing something in economics, finance or psychology. Interior Designing happened to me by chance. When I was in my 20s, I was working with my father at Essajees and one of his clients was looking for some decorative lights. Dad asked me to go meet her. I went into that meeting thinking I was going to sell the homeowner a few lights for a few lakhs and instead she sold an idea to me. She liked my design aesthetics and suggestions so much that she suggested I do up her home!
I had zero experience and I didn't even want to be an interior designer. So, I told her that she was nuts for suggesting this. She was quite insistent and sure that it would come out well. I ended up finally agreeing, and at the age of 26, I went back to design school at Rachna Sansad and did a two-year course in interior design while designing her home. It was a crazy learning curve for me and in 2014, I started with Essajees Atelier.
2. Did you always know you wanted to work in this space?
I was always certain that I never wanted to work or do anything with the family business and design! So, it's quite funny to see me doing this today.
3. What was your first milestone & how did you get there?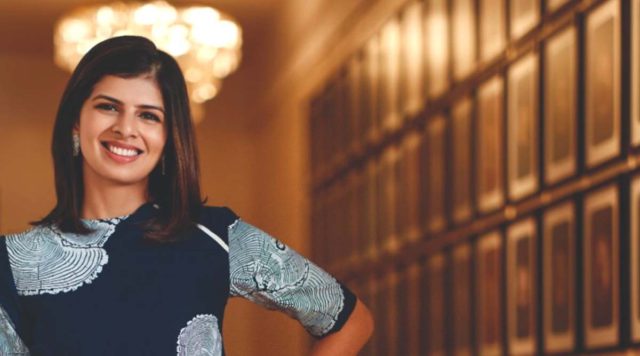 I would say, my very first project as an interior designer happened mainly because someone put their faith in me and gave me the freedom to design their home. So it was a real big deal!
Also, I would like to mention my talk at India Design Forum in Delhi a few years ago. I had taken my dad along with me for this event, where I was talking about the Power of Social Media. Before we entered the event, my dad was joking around this topic and how he does not relate to it at all! However, when we walked in, we were taken by surprise as a lot of people came up to me and mentioned they loved my work and the content I share on my page. This moment, in the presence of my father with his ever-changing expressions with all the love I was receiving, makes it a milestone/landmark day for me.
4. How long did it take you to monetise?
It took me a long time to monetise. The initial 4 years were very slow and then we kind of doubled or tripled every year after that.
5. What kind of marketing strategies work best for you?
For us, in our field, word of mouth is always going to be the best way forward. But, of course, social media has been a game-changer for me and that has helped me reach and connect to a whole new audience.
6. Do you have any tips for an aspiring entrepreneur who wants to enter this space?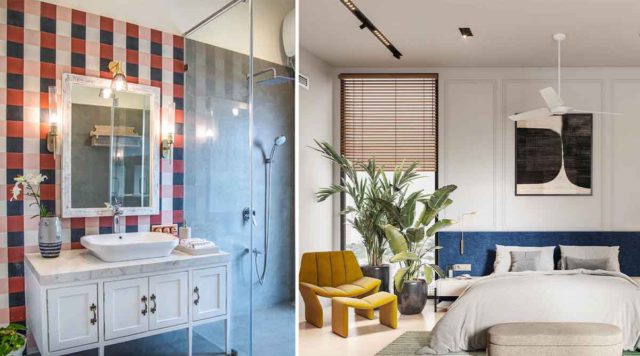 I would say, you have to really love and enjoy what you do. The décor and design industry can be a little challenging, given the existing and ever-growing pool of talented designers it already has.
My advice would be to professionalise your setup and have systems in place that set you apart from the rest. Instead of working as a freelancer, spend time building your own working process, documentation and setting up a team. And, I have spent a lot of time doing exactly all of this.
7. Are there any online or offline courses that you would recommend before entering this space?
As far as courses go, if you are a budding interior designer, I would most definitely recommend the Social Swag Masterclass that I have done. It's a great introduction to the world of interior design.
There are some amazing colleges out there that offer long term courses, such as Rachana Sansad, ISDI Parsons, Pearl Academy and many more.
However, I would like to add that your work experience is going to be your best friend and that's what's really going to help you understand and get you the required hands-on experience.
8. Which networking groups & showcasing events could help an aspirant meet the right people & generate work opportunities in this field?
I have actually set up a bunch of groups on my own profile – one for each city, which is filled with interior designers. You can just DM the person that's linked there and you can join it.
I was a part of a networking group called Networking Now for a long time, which really helped me connect and widen my reach. Also, I have heard that BNI has a solid network as well.
9. What are some investments one should be ready to make when entering the interior design space?
I would definitely start with upgrading your wardrobe. Since we are designing and building dream homes, a lot of people tend to judge us by the way we present ourselves, the way we dress and talk, and how we carry ourselves overall.
Secondly, invest in building a strong portfolio. Have a physical hardbound book along with digital versions to showcase your work and create that impact on potential clients.
Lastly, office space is something one should invest in once they are all set and ready.
Also, be ready to invest a lot of your personal time if you are choosing to go ahead with this field, as it's a struggle at the start. Once you streamline and set the processes right, you can work at your pace. But before that, it does require a lot of energy and effort (as it would require, in any other industry) to get there.
Open up like never before and participate in conversations about beauty, entrepreneurship, mental health, menstrual & sexual health, and more. Desi women, join our community NOW!