If you are all about that sustainable lifestyle and are looking for home-based business ideas, why not consider starting a handcrafted organic soap business? Such products are in great demand since increasingly more people are shifting towards a more conscious and eco-friendly lifestyle. Moreover, there is a huge scope of profitable earning and innovation in soap making business if done right. Hence, this business has a lot of potentials to grow in the long run.
However, to ensure that your business takes off and does well, you need the perfect plan to #BeALittleMore than your competitors! Wondering how to start a soap business? We can help you out!
3 Prerequisites To Starting Your OwnHandmade Soap Business
Before you turn your dream of becoming a business owner into reality, there are a number of things that need to be taken care of. Here's what you need to do before starting your soap business:
1. Licence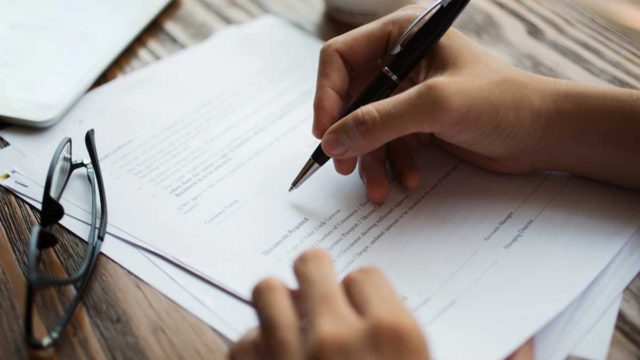 Knowing everything about the permits and licences required for starting your soap making business is extremely important to avoid any legal problems in the future. Do your research, speak to other small business owners or reach out to your city officials to acquire the information you need.
2. Initial Investment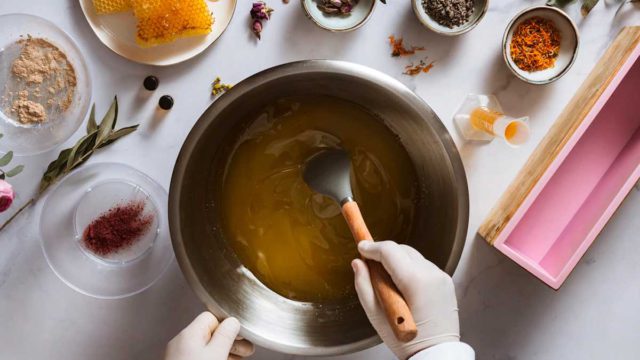 If you are wondering how much it costs to start a soap business, we have some good news for you! Setting up an organic soap making business does not require a hefty investment. Initial investment generally includes raw materials, equipment and skilled workers.
I. Raw Material Required For Soap-Making:
Oils and butter
Lye
Essential oils
Extra ingredients according to the kind of soap you are making like aloe vera, honey, etc.
Natural preservatives
Packaging material
II. Equipment Required For Soap-Making:
Measuring scale
Blender
Thermometer
Microwave or double boiler
Containers for measuring and mixing lye and soap batter
Protective gloves and goggles
Rubber Spatulas
Moulds
III. Labour
Although making soap is a simple process, hiring a skilled worker can help you run the business more smoothly. Since it is better to start small, you don't really need a huge team. Just one or two people who know about this craft will do.
Read 9-Step Checklist To Start Baking Business At Home
3. Target Audience
Reaching your target audience is very crucial for the success of your business. Do a little research and plan out who will be your target audience. Create simple and small surveys and send it to family, friends and acquaintances to get a better idea of what people may expect from your product. You can team up with local shops in your neighbourhood and ask them to sell a few sample products and then collect feedback from users.
7-Step Guide To Starting A Soap Business From Home
Starting a soap business from home can be tricky. But with proper planning and preparation, it is quite possible to achieve this feat. Here's all you need to know about how to start soap making business.
1. Study The Process Well
When you are starting your soap manufacturing business, make sure to learn as much as you can about the soap making process to perfect your techniques and formulae. Two major types of soap making processes are:
Cold process soap making: This process involves mixing oils and lye and other additional ingredients. This mixture is then poured into moulds. After the soap cools and hardens, it is left to cure in the open air for weeks before it's ready to use.
Hot process soap making: In this process, butter and oils are mixed with lye. After that, the mixture is heated till it reaches the desired consistency. The heat involved in this process accelerates the saponification process. Hot process soaps can be used immediately after they cool down and solidify.
2. Make A Business Plan
Having a plan is crucial for the success of any business. Your business plan should focus on things like basic investment, your target market, competition in your target market, and ways to grow your soap making business and make it more profitable.
3. Decide On Your Business Name
Your brand name is the identity of your homemade soap business. Try to choose a short and catchy name and a lucrative logo design that represents the essential features of your brand. Once you have selected the name, check if it is available for registration and register it.
Read 10 Steps On How To Start A Scented Candles Business At Home
4. Work On Your USP
If you want your business to succeed, your product should offer something unique that will set you apart and resonate with your target consumers.
5. Find Suppliers
A regular supply of good quality raw materials and equipment at decent prices is important for the success of your business. Find suppliers that can meet your requirements and fit your budget.
6. Determine The Price Of Your Soap
Price your soap according to your production value. Also, keep your target market in mind while pricing the product. Bringing in consistent healthy profits is important to stay in the business.
7. Market Your Product
Marketing is an essential part of any business. It plays an important role in bringing in the target audience and turning them into regular customers. Use social media platforms to market your product. You may also try networking with other soap manufacturers to gain valuable insights.
5 Useful Tips To Grow Your Soap Making Business
Now that you know how to start a soap business at home, let's talk about ways to grow your business and take it to the next level!
These tips may come in handy in growing your business.
Take full advantage of social media. Build your presence across all social media platforms and promote your product there. It will help you reach your target audience. Or better still, start your very own online soap store.
While promoting your product, focus on its USP to stand out from your competitors.
Start by giving a free sample to your friends, family, and neighbours and ask them to give feedback and recommend your product to their connections.
Build your personal and professional network which will help you grow your business in the long run.
Here's how to sell soap online. You can also start your very own website. Alternatively, you can use social media platforms and retail platforms for selling your product.
8 Do's & Don'ts Of Running A Successful Online Soap Store
Here are a few important dos and don'ts to help you run your small business successfully.
Dos:
Register your trademark and copyright if you are creating something unique-product or concept.
Don't forget to ensure your soap business.
If your products are absolutely organic, try to get a certified organic certification for them. This will help build trust among your customers.
Always test your product to make sure it is safe to use.
Don'ts:
Do not risk your safety; follow all safety precautions while making soap.
Don't invest in cheap quality raw materials and equipment for your handmade soap business.
Don't use plastic packaging, especially for organic products.
Don't overprice your product.
All that buzz around eco-friendly, natural and organic products makes this the perfect time to start your own soap making business. The trick is to start small and then gradually start focusing on growth and expansion. For instance, you can start with a single type of soap and can expand your range once your business takes off. The best part is, this business idea has endless possibilities for innovation, making it easier for you to set yourself apart from your competitors.
Open up like never before and participate in conversations about beauty, entrepreneurship, mental health, menstrual & sexual health, and more. Desi women, join our community NOW!